Happy Black Friday!
I typically travel during Thanksgiving break, which helps with not shopping the Black Friday sales. This year, like most of you, I'm home, and the black Friday deals are very, very dangerous, so I'm gonna keep this intro short and share my favorite sales that I will personally be shopping this year.
I might or might not have already shopped some of these deals. Sssh…
Let me know what you are buying this Black Friday, and don't spend a lot of money.
Love you guys
xx
Nihan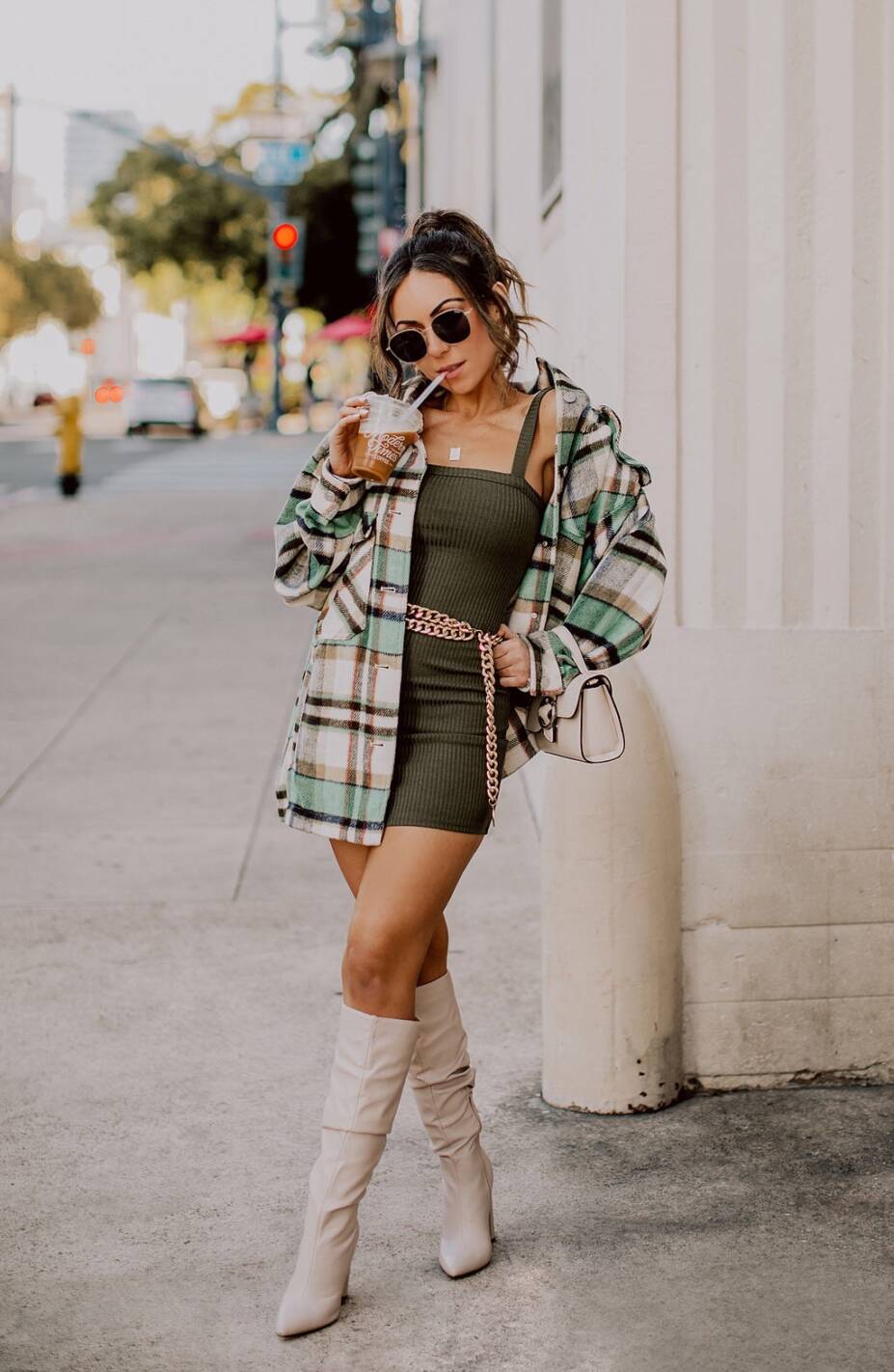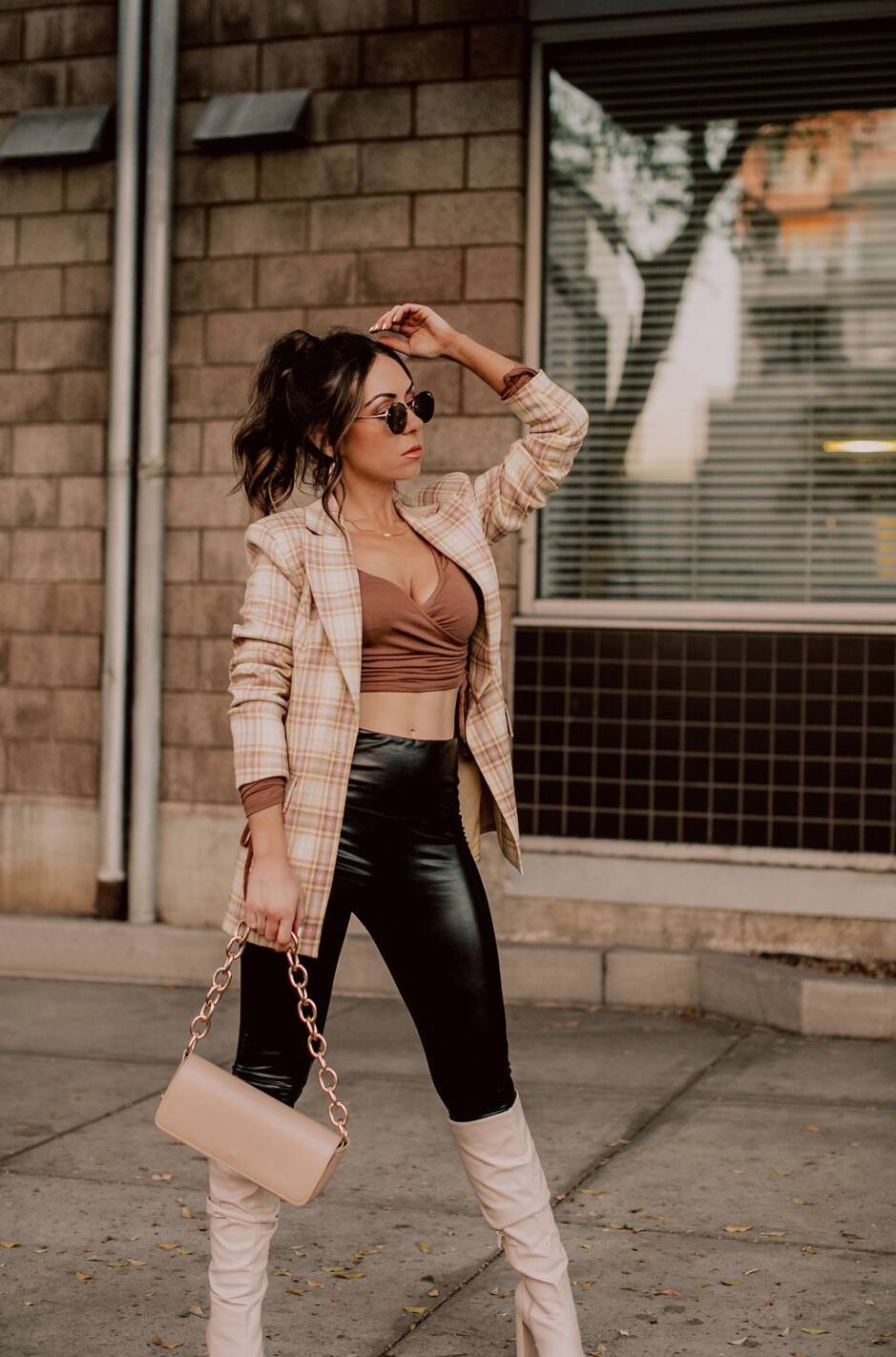 NORDSTROM: I get a few things from Nordstrom every black Friday. They carry some of my favorite brands, like Topshop, Quay, and Zella, their own workout line. There were two items were in my cart from a few weeks ago: two pairs of Topshop jeans and Spanx leggings, so I snagged them on sale, and I also got two leggings from Zella and Topshop sneakers. Shop them via THIS LINK.
ULTA: Ulta always has great sales for beauty lovers and great sales on Black Friday. They have 30% off a lot of brands; I ordered a few masks from Patchology and Skyin' Iceland and body butters from Body Shop. LINKED HERE.
SEPHORA: I typically get a few things from Sephora every Black Friday. Nothing caught my eye yet, but I'll be revisiting their site after I'm done with this post. CLICK HERE FOR THE SEPHORA SALE.
ZARA: Zara typically offers 40% off the entire store on Black Friday, and while this year they don't offer 40% off the entire store but it's on most items. Last night I was able to get a few things my size. Some items in my cart already sold out by the time I was purchasing, so be quick!
H&M: You guys know I'm a big H&M fan. Especially since the pandemic started, I've been making so many orders! I am also a part of their membership program, and they always send me 20% off the entire store and $10 off coupons, which are hard to resist. Now, they're offering 30% off the entire store. I have a few things in my cart that I will probably be purchasing after this blog post. I highly recommend checking out their home section, women's section, and men's section. Great for basics and trendy items. This big faux-fur coat I wore in recent IG posts is also from HM and under $55! SHOP IT!!!
BABOR: One of my favorite skincare brands, Babor, is currently offering have 30% off the entire store and a 50% flash sale with a lot of items. If you can get a few products, I definitely recommend their body soufflé, which I started using recently, and I'm obsessed! And their sheet masks, which are on a different level. These are not your typical sheet masks; my skin feels like I got a mini facial—my go-to products before my photoshoots. If you haven't tried their serum ampoules yet, you're missing out. All of their products are amazing though. You won't be disappointed. SHOP THE BABOR SALE HERE.
APL: If you want to be the chicest chica on nature walks, sunset shoots, flights at the gym, or wherever you wear sneakers to, you need to own AT LEAST one pair of APL's. They make the trendiest fantastic athletic shoes in the market, and that their unique styles sell out pretty quickly. They don't offer sales often, so the $20 off your purchase deal for Black Friday is not to be missed. SHOP MY FAVORITE APL SNEAKERS.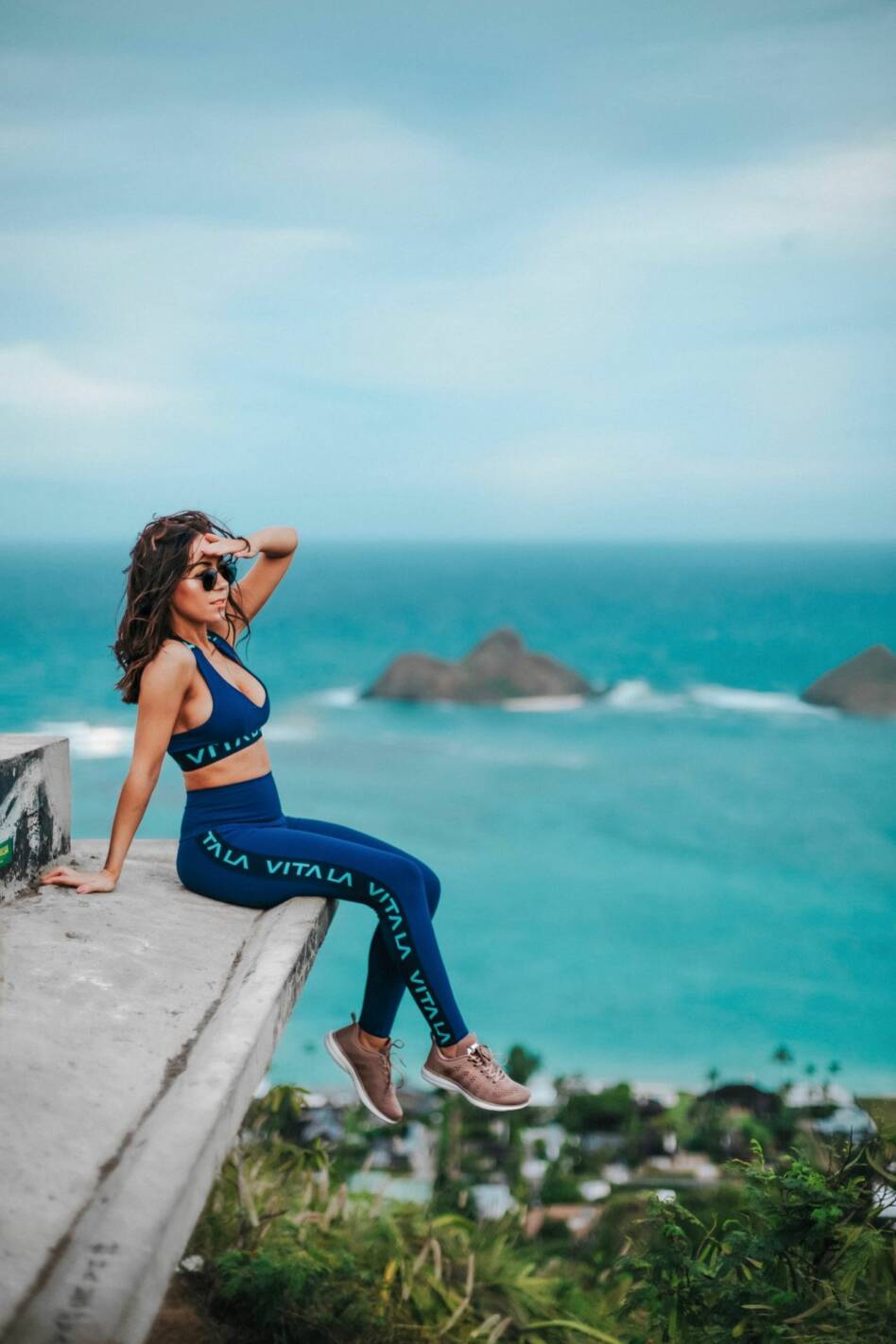 PUBLIC DESIRE: I've been wearing their shoes for over five years now; they're definitely a brand I adore. I just got a bunch of new styles, and they have an amazing sale starting from 20% off and even up to 70% off some products, so definitely check it out. The boots I'm wearing in the photos are called 'yours' – CLICK TO SHOP MY EXACT BOOTS.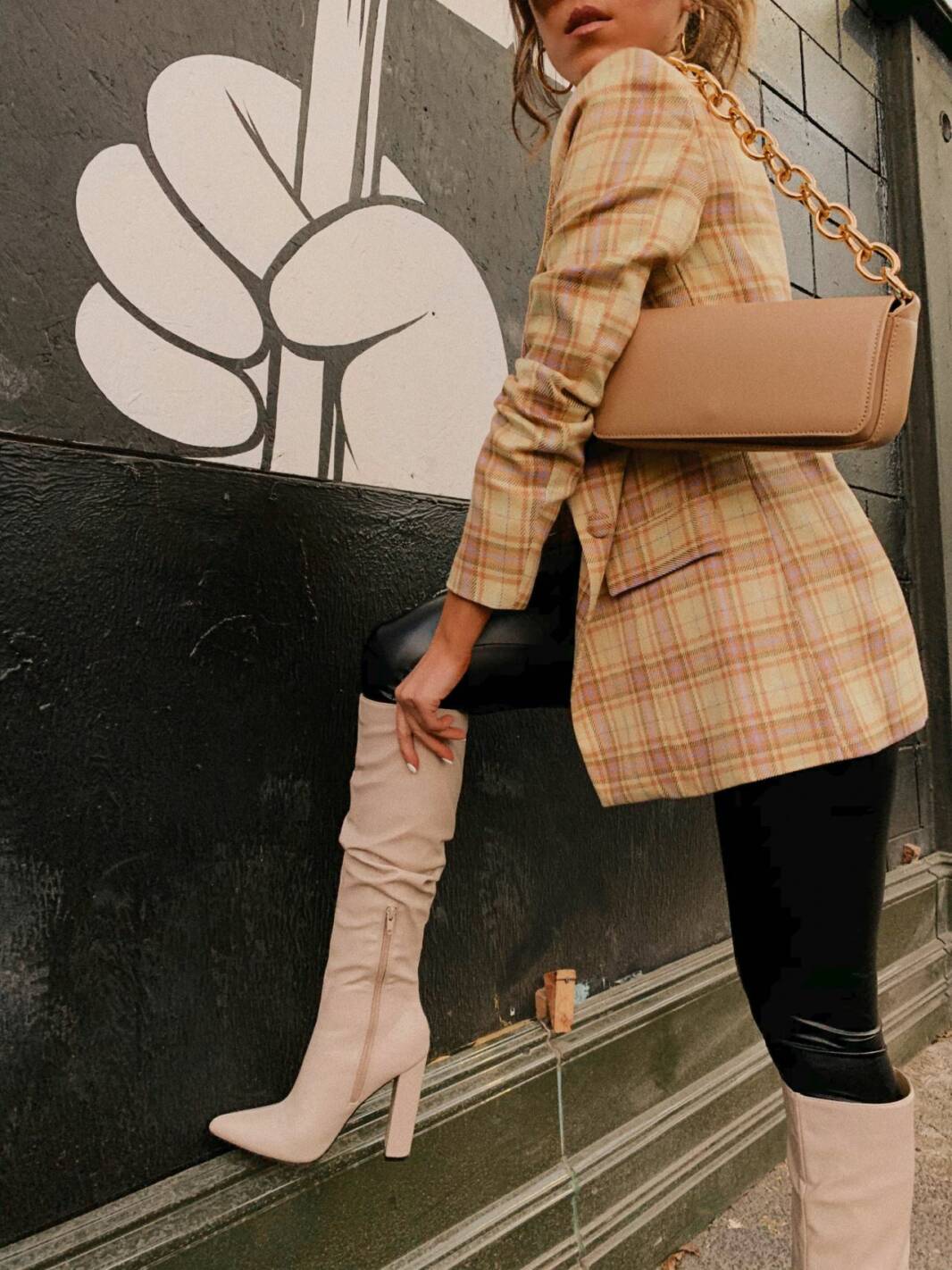 HOUSE OF WANT: One of my favorite bag brands in the past few years. Their styles are super cute, on-trend, and affordable! You can get 30% off with code 'ONLYYOU30'. If you can get two styles, I highly recommend the beige chain bag in the images above and the purple bag I wore so many times on Instagram.
ALO: You probably already shop at ALO if you're a stylish and trendy athletic girl. They have a crazy sale going on right now, they have offers starting from 20% up to 70%, so I'm linking below some items that I wear almost every day.
TAN-LUXE: I've been hearing about the face and body bronzing drops for a while now, so I decided to take advantage of their 50% sale on both of these products and placed an order.
URBAN OUTFITTERS: 25% your entire purchase for Cyber Monday. I have a few furniture pieces like shoe racks, pillows and etc., and kitchen items from UO and might have to get a few things because this sale doesn't happen all the time. SHOP LINK.
ANTHROPOLOGIE: 30% your entire purchase for Black Friday and Cyber Monday. I'm eyeing everything in the home decor and furniture section and it's dangerous. Let's see if that super expensive mirror I've been wanting for years is in stock. Shop this sale via THIS LINK.
RITUALS: 20% your entire purchase for Cyber Monday. Definitely get their body creams, scrubs, shower gels, and candles! I stock up on their gift sets for emergencies, can you tell I'm not great at getting gifts in advance? If you're a last-minute gift shopper like me, take my advice and stock up on Rituals' beautifully boxed gift sets with little tags to write notes. SHOP LINK.
MADEWELL: 40% off entire store with code THXINTERNET. SHOP HERE.
MANGO: Up to 50% on thousands of items. I placed an order on Black Friday and will check out this sale tonight! Shop it HERE.
QUAY: This is the brand most of my sunglasses are from. They offer 50% off everything + free shipping. Yuppi! SHOP HERE.