Hey guys,
I absolutely adore Palm Springs (and who doesn't?), so I wanted to tell you all about my stay at the hip Ace Hotel and Swim Club. I'm sure you've already seen plenty of pictures of it on Instagram from your friends or favorite bloggers, and I have a highlight dedicated to it on my IG stories too.
I took a solo trip (with my angel baby of course) here for last Veteran's Day since I had the day off but most of my friends didn't, so it was the perfect time for a relaxing, self-care vacay.
In November, Palm Springs is chilly in the mornings and nice and warm during the day without getting scorching hot. April to January are the hottest months – November is one of my months to visit and spend time in nature.
What I loved about this hotel:
It's pet friendly. It is hands down one of the best hotels I've ever stayed at with my dog. Mister Lady gives his four paws of approval for the outdoor patio that was attached to our room.
The super cute retro meets boho vibes. Instagrammable moments and photo ops everywhere. I felt like I was in a Slim Aarons or Gray Malin coffee book.
The property is small and intimate. The size makes this boutique hotel perfect for friend gatherings or bachelorette parties, and while it's not the quietest place to stay, it's not crazy loud either. I witnessed a wedding during my stay, and it was cute.
Lovely amenities. The site has a cute coffee shop, a restaurant with good burgers (indoors and by the pool), and a major must-have for any Palm Springs trip—a nice, refreshing pool. This one is retro and full of character!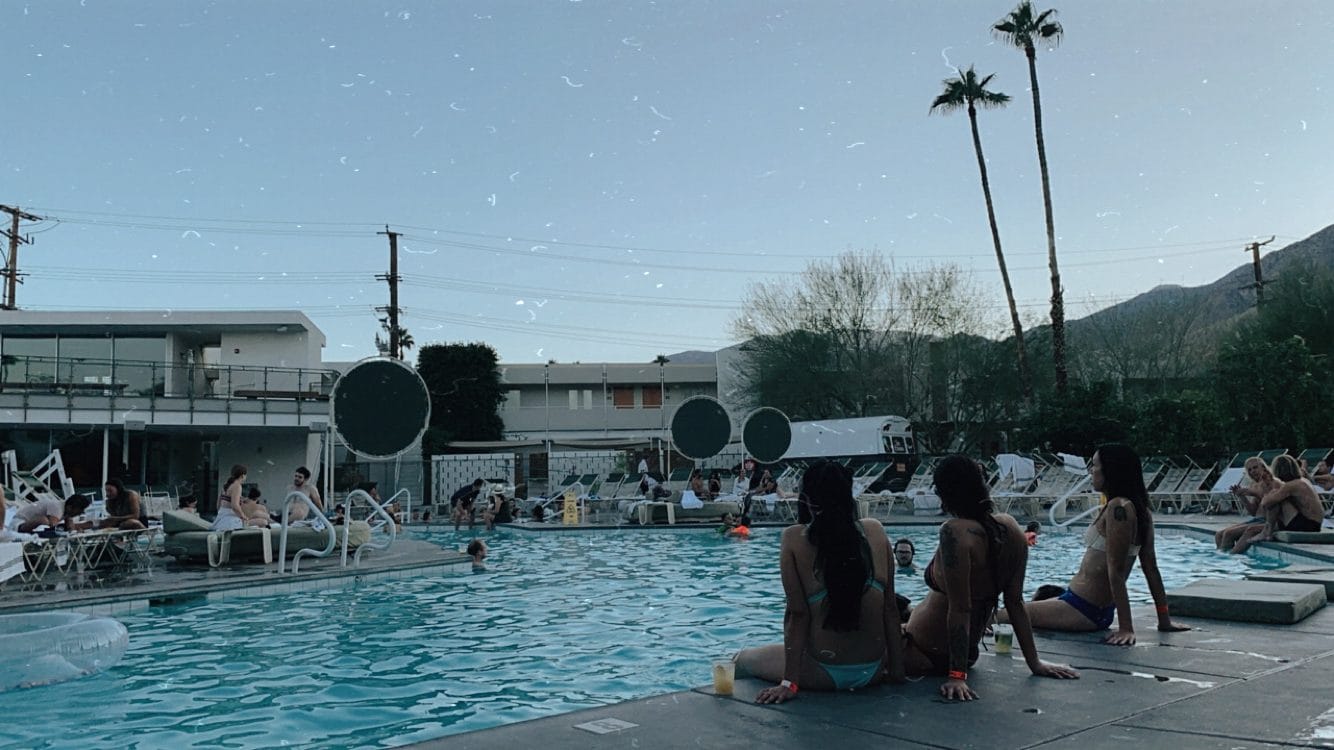 5. Private and spacious outdoor patio. It's perfect for couples, pets, and spacious enough to invite a few friends if you're feeling social.
It is also an excellent opportunity for tanning naked! 🙂
My dog loved this patio and enjoyed being in the sun without a leash.
6. Last but not least, the modern-camp vibe rooms. If you're into mid-century boho decor, you'll probably really enjoy the rooms. I stayed at one of their pet-friendly rooms, 'patio with garden, ' and loved it. Details like the tent door open to the patio, the record player, and the western kilim made me feel like I was in a little western camp movie set. You know what I mean 🙂 I'm excited to experience a different room on my next stay since all of their rooms are unique.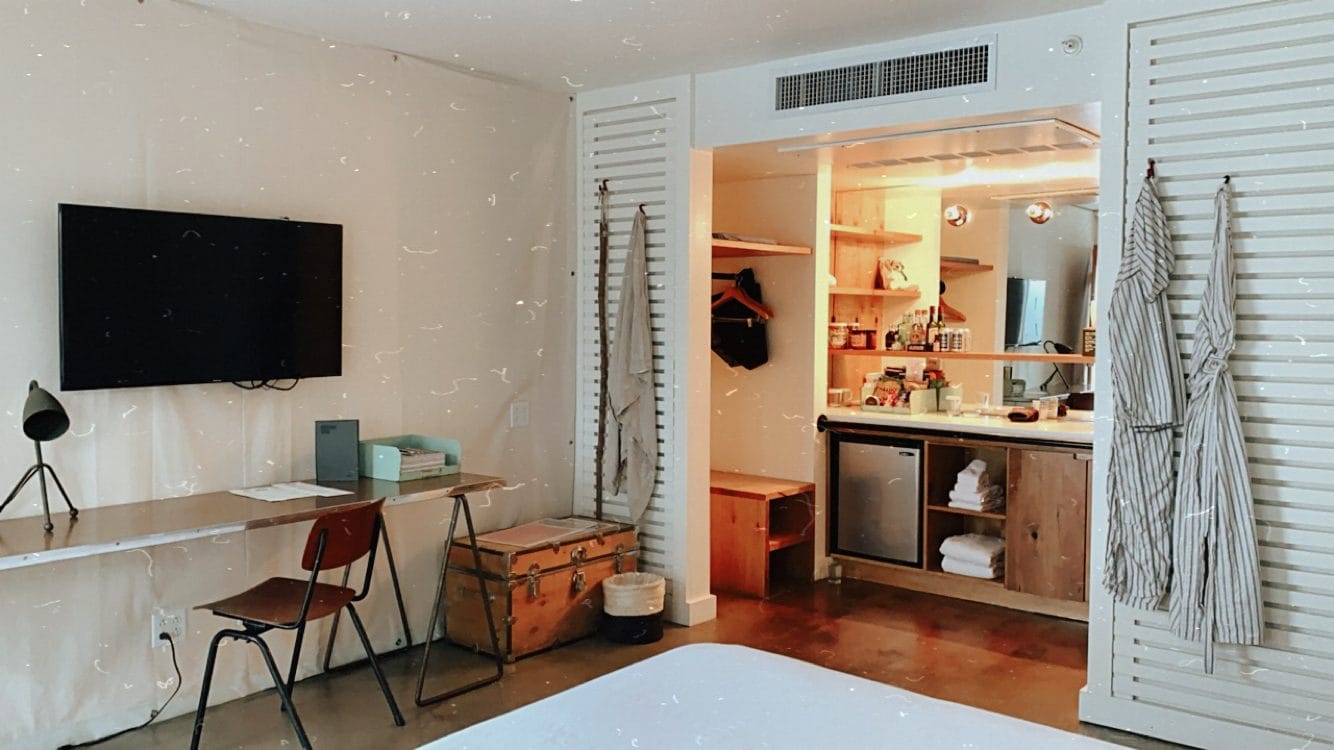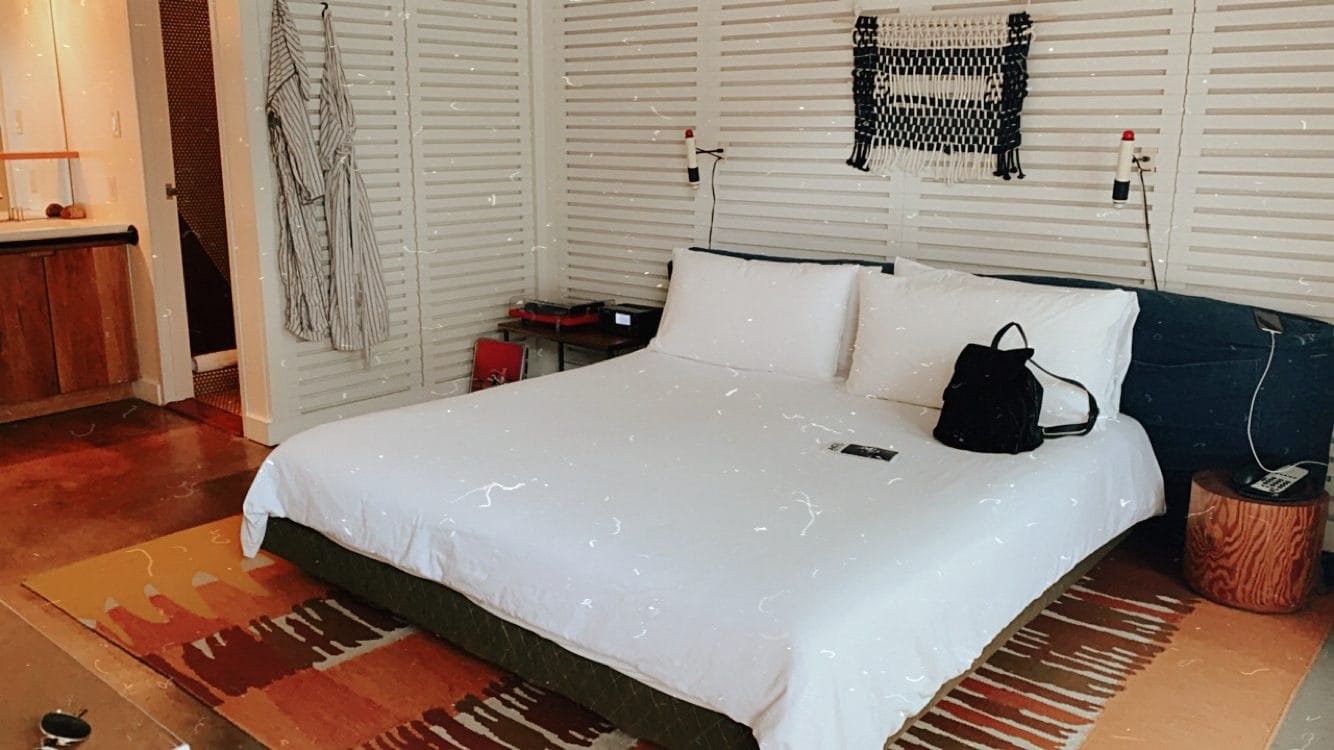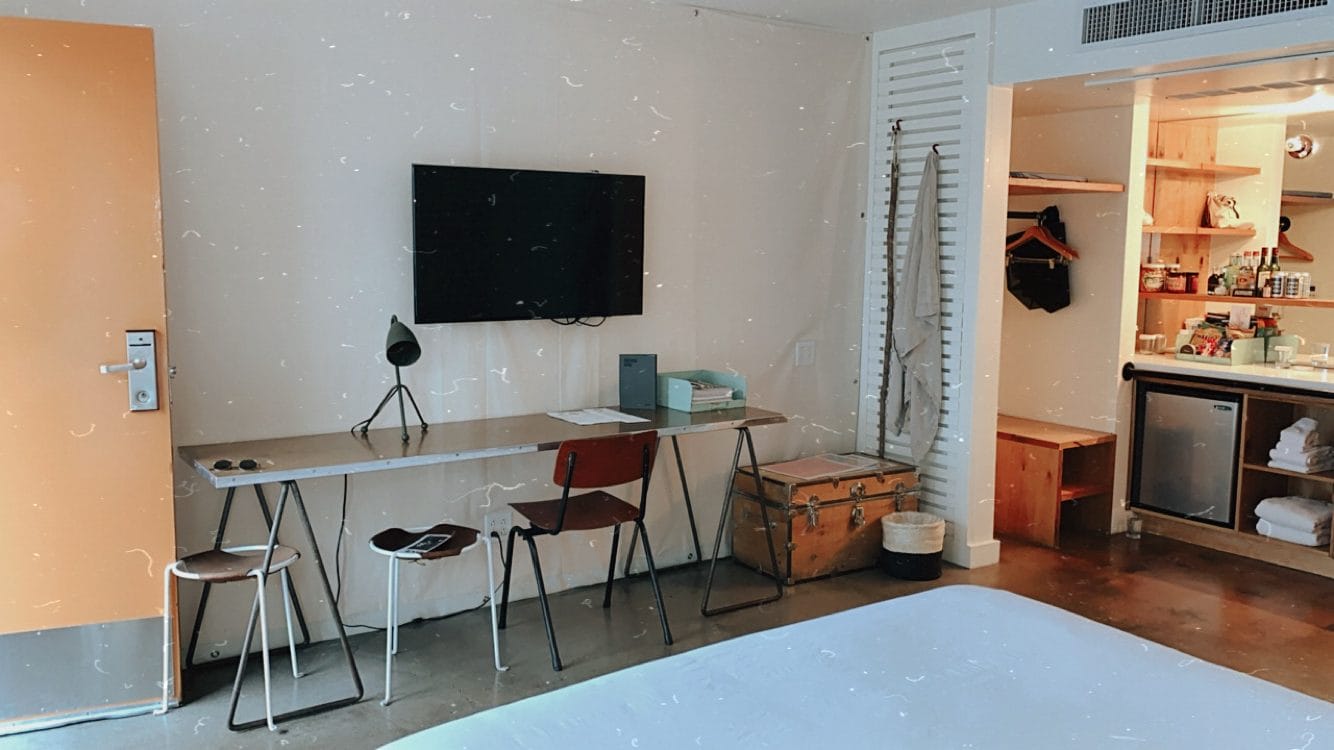 This hotel has been on my 'boutique hotels I want to stay at' list for years now – yes, I really have that list 🙂 so I'm glad I checked it off my list.
If you haven't already been here or Palm Springs before, be sure to jot this down on your travel bucket list!
COFFEE LOVER'S TIP: One of my favorite coffee shops in Palm Springs, Koffi, is next to the hotel. Make sure to check it out if you're a coffee lover like me. I always stop for an iced americano before I head back to LA.
See you soon,

xx
Nihan