I've haven't had a chance to visit St Tropez yet, but it's definitely on my bucket list. I'm all about that classy, fancy, sleek, chic, prosecco cheers, and Sophia Loren vibes and St Tropez reminds all of that to me.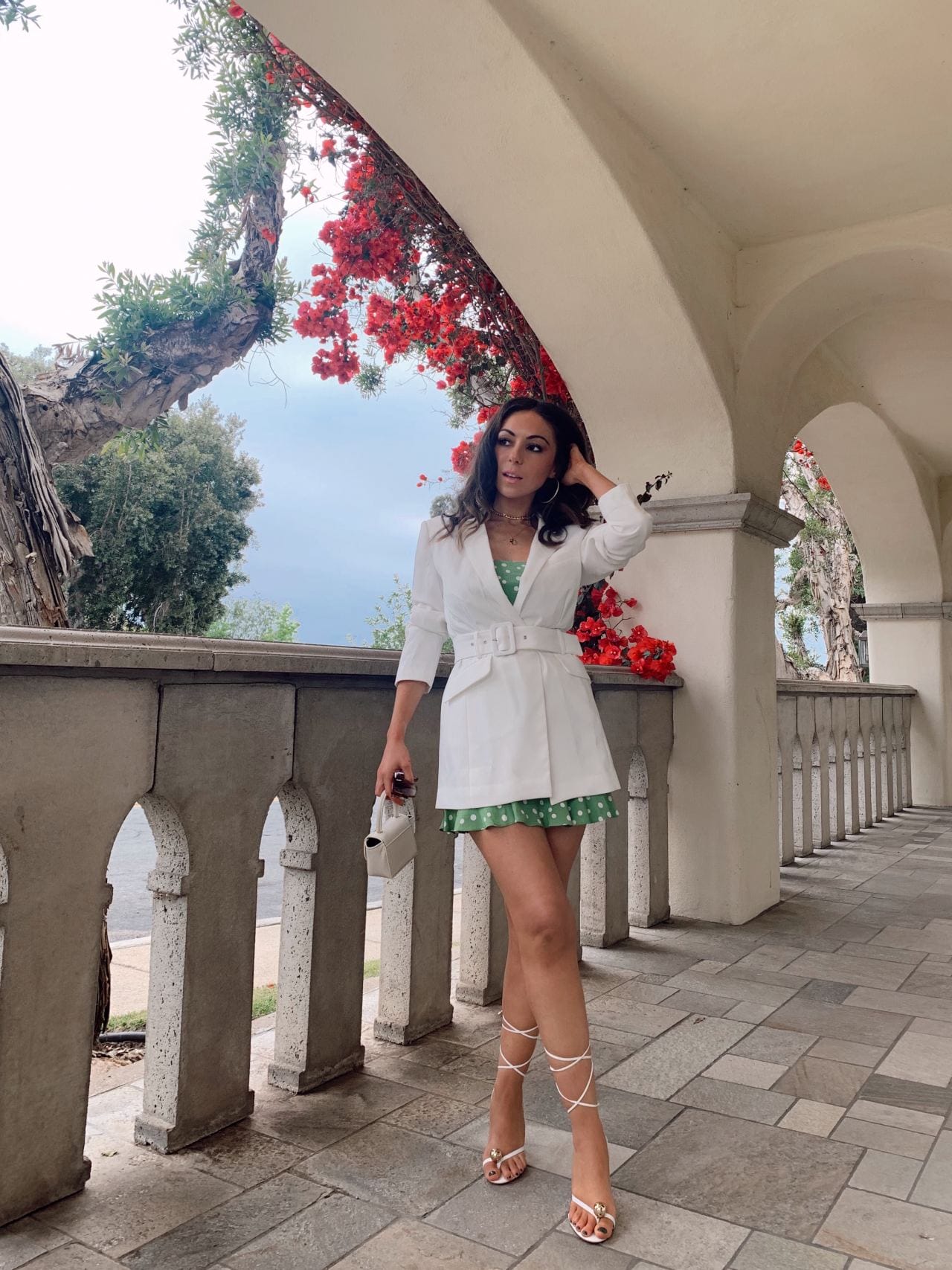 The polka dot mini dress is a great fit. It's comfy, flattering, and versatile. Looks cute with nude flat sandals just as good as it looks with high heels. Blazers are one of the most worn pieces in my wardrobe, and this one is unique because of the belted fit. I styled it with a bandeau top and biker shorts one day, and it elevated the look into a dressy, bougie vibe.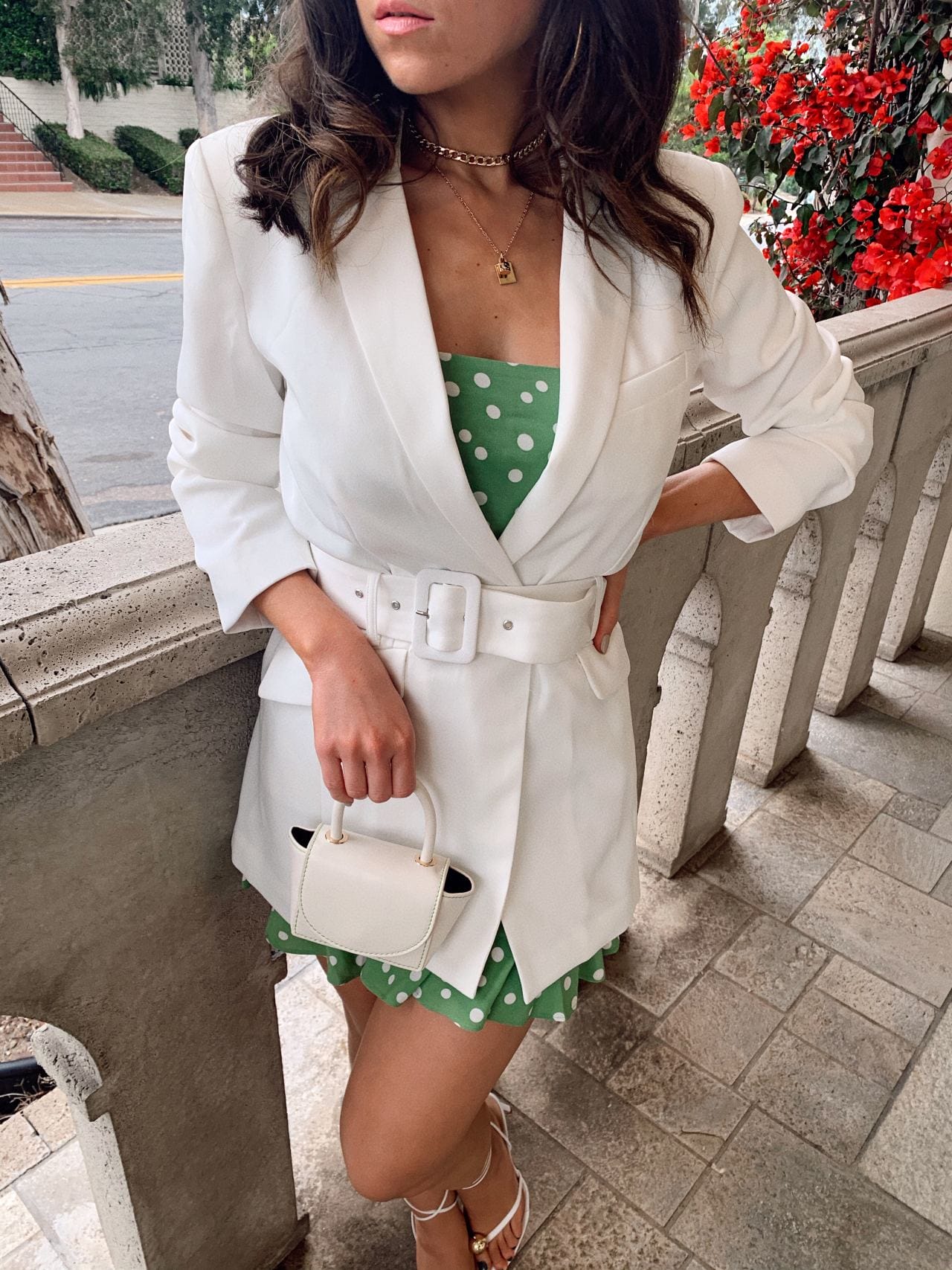 I hope I can make it to St. Tropez soon, but in the meantime, I'll wear this outfit in different ways this summer, and I'll mentally be vacationing in St. Tropez.
xoxo
Nihan
SHOP THIS LOOK