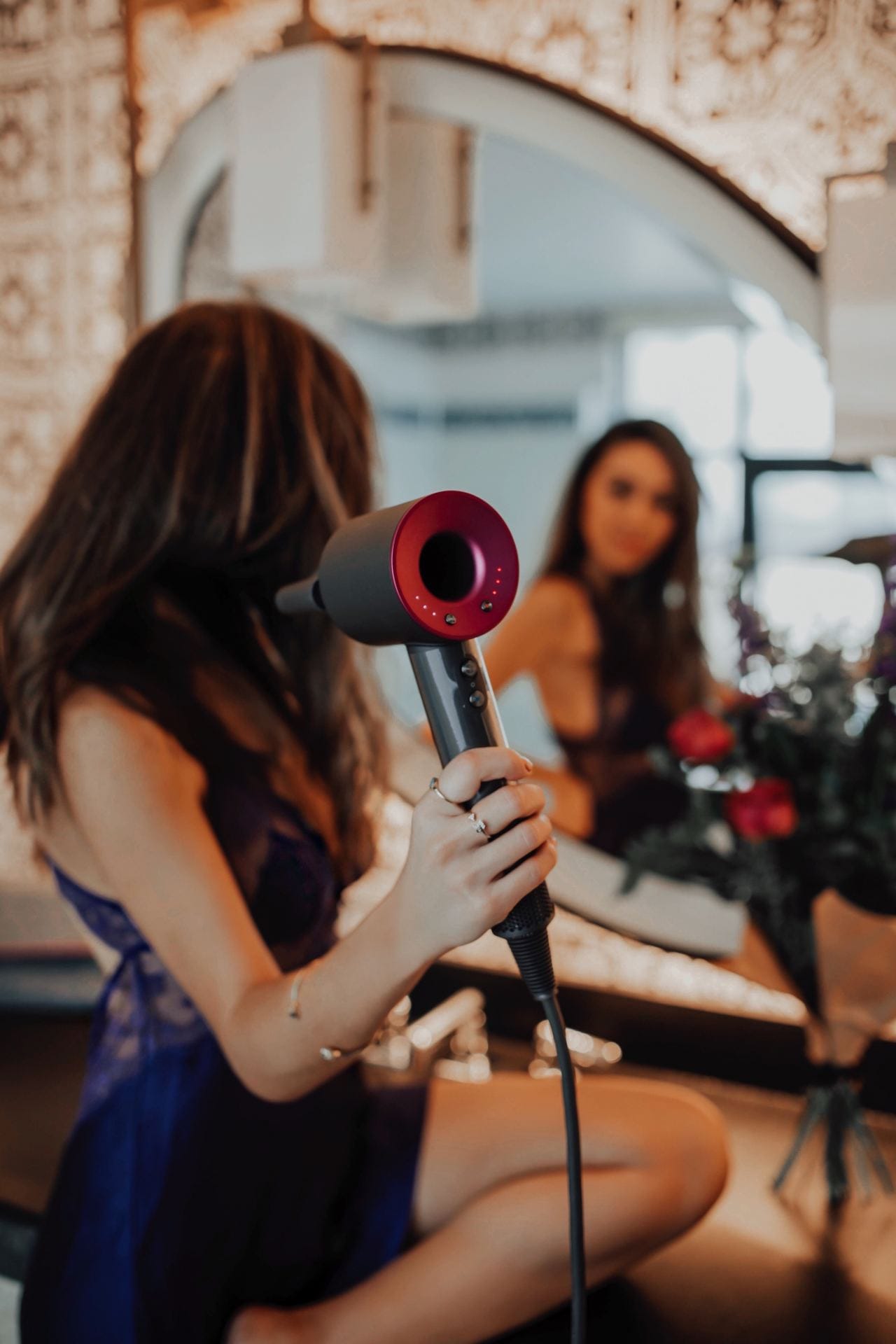 The holiday season is in full swing, and I think I'm officially late with my gift shopping! I'm a big fan of online shopping at this time of the year, since malls and stores get super crowded and filled with hustle, I prefer to cuddle with my dog, grab a cup of hot lemongrass green tea and do my shopping online 🙂 To be honest, I haven't even started yet, but publishing this gift guide is a good start, right? All I have to do is order the items I picked 🙂
This is my first official Holiday gift guide, and I decided to break it down into categories. Since beauty is my biggest passion, I'm going to share my beauty picks first for the beauty junkie in your life. Skincare, makeup, haircare, fragrance, and beauty gadgets. The products I handpicked for this post are either tested and loved deeply by me or in my need to try list 🙂
Hope you like my picks and shop them directly from this post!
xoxo
BEAUTY GADGETS
LightStim for Wrinkles LED Light Therapy Device: I recently started using this device for my wrinkles and super excited to see results on my skin! I also have the LightStim for pain relief and it's already been helping me with my neck and shoulder pain!
Nurse Jamie Uplift Massaging Beauty Roller: I've been wanting to get my hands on a facial roller for the longest time! I heard so much about this one though so I think I'm going to order this one as a gift to myself! 🙂
SKINCARE
Image Skincare Vital C Hydrating Anti-Aging Serum: This product grabbed my attention well before I starting using it. Vitamin C is one of the best ingredients for protecting skin against environmental damage, signs of stress and fatigue. It also helps boost collagen, brightens skin and works as an antioxidant for your skin by protecting against oxidative damage. Read more about my fav Image Skincare products HERE.
Ren Skincare Bio Retinoid Anti-Wrinkle Concentrate Oil: My most recent clean skincare brand favorite! And I've been loving their the anti-aging range lately – especially the Bio-retinoid which is a great natural alternative to retinol! Other Ren products I'm currently loving are the Keep Young And Beautiful™ Instant Firming Beauty Shot, Instant Brightening Beauty Shot Eye Lift, and Rose O12 Moisture Defence Oil.
MAKEUP
Charlotte Tilbury The Golden Goddess – Iconic 7 Piece Makeup Set: Just when I thought I definitely didn't need any more makeup in my life, I received a package from Charlotte Tilbury and I was amazed! Already obsessed with their Unisex Healthy Glow (love this product under my foundation!) and Miracle Eye Wand (I'd take any product that brightens under eyes but this one special because it comes with eye cream on one side of the pen and brightener on the other side!). According to the product description, it claims to create the appearance of eight hours of sleep in two clicks by expertly covering dark circles and lines, smoothing out bags or hollows, brightening the eye contour and hydrating the skin's surface for a dewy, luminous finish.
HAIR
Joico K-Pack Color Therapy Value Set: Perfectly sized and affordable gift sets for the hair guru in your life! Perfect to travel with! Hotel shampoos are no bueno for me so I love travelling with Joico shampoo sets.
Dyson Supersonic Hair Dryer: I'm always last minute when it comes to getting ready, so a hair dryer that cuts down the blowout time to half is a game changer for me! Plus, the intelligent heat control function protects my hair from extreme heat damage, and it has separate attachments for controlled styling which are magnetic! I always struggle with the hair tool attachments so I don't have to spend 30min changing the attachments any more! Did I mention it's stylish, lightweight, much quieter than the other ones and easy to travel with?

Briogeo Superfoods Hair Pack: Briogeo is one of my favorite hair care brands and I'm yet to try to superfoods products! Even the name superfood is enough to make me want to try!
PERFUME
Jo Malone House of Jo Malone London Set: My perfume collection is huge but I can't resist Jo Malone! I don't own anything from them yet but I try a different scent every time I'm at a department store. Definitely my top pick if anyone is reading this post to pick a gift for me! 🙂
Gucci Bloom Eau de Parfum Set: I' received a sample for this perfume a while back and I've been thinking about it since then. It's super sultry and elegant! Amazing gift for all women!
BODYCARE
Ritual of Ayurveda Gift Set: I became obsessed with Ritual's body & bath products after being an ambassador for the brand last summer and I'm still using their products. Ritual of Ayurveda, Ritual of Hammam and Sakura collections are only some of my favorites.
Rituals Advent Calendar: I have this calendar and it's so fun! There 30 gifts for each day of December and the little products are amazing! Love love love this advent calendar!