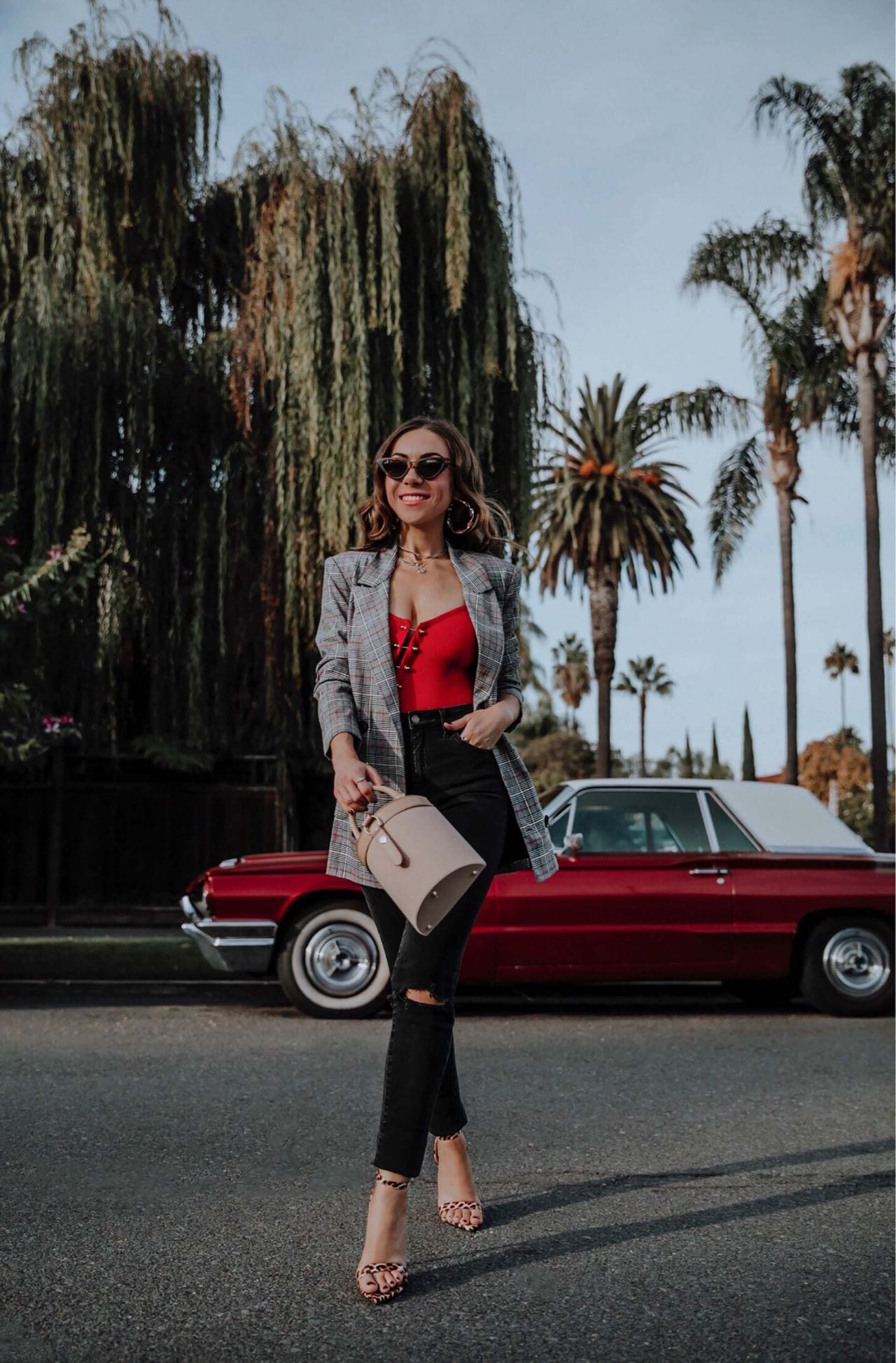 As a big podcast junkie, I always get asked about my favorite podcasts. I share some on my Insta Stories from time to time but I thought this post will help a lot of people who are looking for motivational podcasts to listen to.

I started listening to podcasts a couple of years ago when I was living in LA, commuting between my house and my work. LA traffic gave me an excuse to explore the world of podcasts and soon enough, I was hooked. I first started listening to podcasts on marketing, social media and business which I utilized to become more knowledgeable at my full-time digital marketing and advertising job. Though for the past two years, I've been more interested in self-development and motivational podcasts.
1. Oprah's Master Class: The Podcast

Even though this podcast is brand new and there are only 17 episodes so far, it's already #1 in my list. It's not about the quantity, it's about the quality, right? 🙂 I LOVE listening to others' success stories and life lessons of people I respect so it's PERFECT for those of you who also enjoy how some of your favorite celebrities came to where they are today, what they've learned about life and their insights into their personal stories. Not just any celebrity though – you have to be Oprah approved! Some of my favorite episodes are Dwayne Johnson (The Rock), Jay-Z, Alicia Keys, Justin Timberlake, Lenny Kravitz, and LL Cool J!

2. Lewis Howes: The School of Greatness

You can learn so many things from Lewis' podcast. He interviews successful people and entrepreneurs, from authors to coaches, athletes, and celebrities who have accomplished great things in life. As I said, I love listening to success stories so that's why this podcast has become one of my faves since I discovered it a few years back. Lewis digs deep to find out what makes his guests great and if you're willing to learn and make a change in your life, you'll be inspired to apply their lessons.
3. Oprah's Super Soul Conversations
Oprah is one of my favorite people in the world and this podcast never fails. With guests like the author of one of my all time fav books, The Alchemist, Paula Coelho, Maya Angelou, Brene Brown, Marianne Williamson, Julia Roberts, Tom Brady and many more, this podcast truly helped me during my self-discovery and awakening period in my life. Which is still in process 🙂 I guarantee it will help you discover and connect to your world and bring you closer to your true self.
4. How I Built This by Guy Raz
This one dives into how the founders of the biggest and most innovative companies in the world were started. If you're into learning about how people come up with creative ideas like starting a photo app called Instagram, or a service that will allow renting your home when you're out of town aka Airbnb, then you'll love this podcast. It's interesting, fun and very inspiring to learn for me to learn how some of my favorite brands were created!
5. The Lively Show by Jess Lively
I don't even remember how I found her but the host, Jess Lively is a very inspiring person to me. She had a couple of businesses before she started her coaching business but made her big breakthrough after she launched a podcast – in my opinion at least. She's the one who taught me about topics like 'Law of Attraction', 'being in or out of alignment', 'going with the flow', 'being more conscious in life' and many more spiritual and personal development topics. A must listen for those of you who are discovering themselves and trying to have a happier and more meaningful life.
6. Optimal Living Daily

The host of this podcast, Justin Malik, reads and narrates amazing and super helpful articles on productivity, personal development, relationships, minimalism and more. I'm not great at reading other blogs or news articles about these topics I like, so I enjoy listening to this podcast to make up for that. Episodes are typically 8-10 minutes so perfect to listen to for when I'm doing the dishes, cleaning, washing my dog and etc, you get the point 🙂 He also has 4 more podcasts that especially focus on articles about 1) relationships, 2) health, 3) business, and 4) finance. The one on relationships (hosted by Joc Marie) has been helpful to me after a breakup from a relationship but also it's great for anyone either who is in a relationship or trying to get better after a relationship, parenting, friendship, work relationships and relationships in general. My favorite episode is called 'When you blame others – you give up your power to change'. Give it a listen!
7. The Gary Vee Audio Experience
One of my favorite marketers and entrepreneurs, who also happens to be the Vayner Media, Gary Vee (Vaynerchuck), makes his podcast interesting by turning different keynotes, meetings, blogs, interviews and many of his content into podcast episodes. A must listen if you're into marketing or wanting/trying to start a business. I'm also currently reading his book called 'Crush It' so definitely a big Gary Vee fan over here. His Instagram account is one of the most motivational accounts on Instagram so love following him and sharing his inspirational quotes!
8. The Tony Robbins Podcast

Whenever I start listening to Tony Robbins, it turns into a binge listening session. Amazing content for free for those who've always wanted to go a Tony Robbins live event 'Unleash the Power Within' but can't afford the big bucks. He's one of the most motivational people I've ever listened to and his deep insights and lessons about business, relationships, health, and finances will definitely motivate you to focus on these areas in your life and get massive results. No wonder he has a title of being the #1 Life and Business Strategist in the world! He lives in San Diego so hoping to meet him in person one day!

9. Entrepreneurs on Fire with John Lee Dumas

Another podcast about entrepreneurship and a really good one! I can never get enough of listening to stories of successful entrepreneurs and learning from their successes and failures so definitely recommend checking this one out as well.

10. The Tim Ferris Show

A best-selling author to great books about entrepreneurship and success, Tim Ferris picks the minds of his guests about mastering in life, success, tips, taking risks, marketing, managing stress and many more topics that have helped his guests made their breakthroughs in life and got to where they are today. If you haven't read his books yet, I highly recommend 'The 4 Hour Week' and 'Tribe of Mentors'.
BONUS: The Secret Lives of Bloggers
Aaand, all of these podcasts mentioned in this article inspired me to start my own podcast this year! I take you guys behind the scenes of the life of bloggers and what makes our lives so interesting and mysterious to everyone. I interview fellow bloggers about the questions they get asked every day about being a blogger, challenges of having a life as a blogger, the struggles of making money, content creation, marketing and building a following.
Hope you guys find these podcasts as helpful as I do! Would love to know if you've listened to or planning to listen any of my recommendations.
xoxo
Nihan
SHOP MY LOOK
EXACT JEANS I'M WEARING: ROLLA JEANS VIA PRINCESSPOLLY.COM (GET 20% OFF PRINCESSPOLLY.COM WITH CODE NIHAN)
EXACT BLAZER I'M WEARING: TULAROSA VIA REVOLVE
EXACT BODYSUIT I'M WEARING: H:OURS VIA REVOLVE
EXACT HIGH HEELS I'M WEARING: PUBLIC DESIRE
EXACT BAG I'M WEARING: L.P.A. VIA REVOLVE