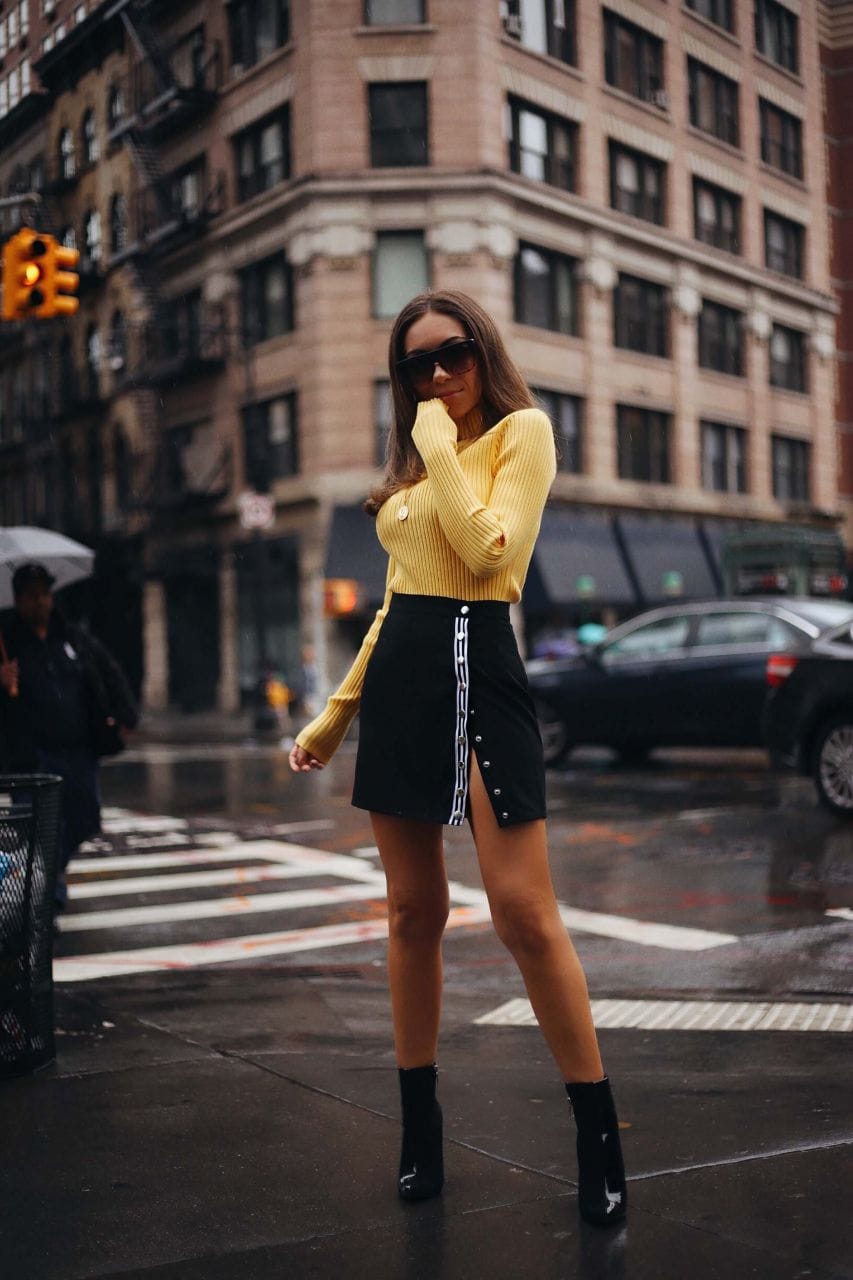 Hi loves! Just got back from NY and finally sharing a blog post after a NYFW break. It's probably the longest I've gone without publishing a blog post, and I was not happy about it. It's been a very hectic fashion week though so at least I tried to keep up my IG posts and stories. From fashion shows to events and shoots, running around is typical for fashion week, and the non-stop rain made it even more difficult.
I'm so glad that I received a couple of packages in NY that included a couple of sweaters and boots. I would have to go shopping if I hadn't received some warm weather pieces from some of my favorite brands. This yellow turtleneck sweater is one of them, and we took these pictures in the rain and in between shows one day.
I love the neck cutout of this sweater! It's hard to show in pictures, but it's definitely noticeable in person and adds a trendy, high-fashion touch to your typical turtleneck sweater. Yellow sweaters, especially with cutouts and unique details, are going to be big this fall so today I'm sharing a couple that caught my attention. Let me know which one is your favorite!
xoxo
Nihan
EXACT SWEATER I'M WEARING: LOVERS & FRIENDS VIA REVOLVE
EXACT BOOTS I'M WEARING: PUBLIC DESIRE
EXACT SKIRT I'M WEARING: BY THE WAY VIA REVOLVE
EXACT SUNGLASSES I'M WEARING: QUAY AUSTRALIA
SHOP YELLOW SWEATERS