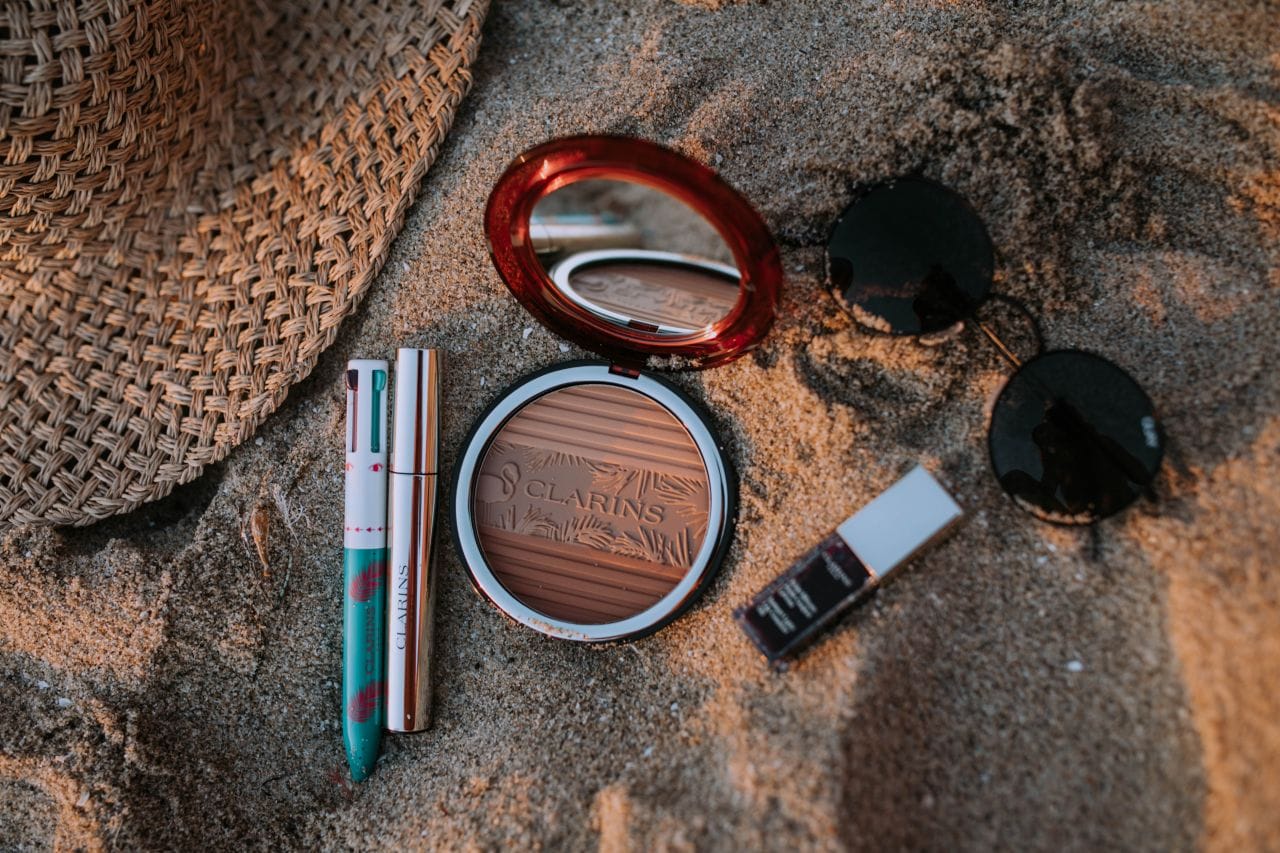 You guys know that I'm a girly girl and love playing around with my makeup! Can't say the same thing about my hair though. Unfortunately, I'm pretty untalented when it comes to styling my hair 🙂 Anyhow, this post is about my most used makeup products this summer.
Clarins just came out with their new summer collection and all of the products are super fun and chic for the beach. The bronzer is definitely a stunner. It has 3 color options so you can go for the color that suits your skin tone the best. My skin tone definitely changes from time to time when I get spray tans before my trips or shoots, so products like this one come in very handy.
Since I sometimes use my bronzers also as a blush and eyeshadow, this bronzer compact is kinda perfect for people on the go or when traveling! And the flamingo and palm prints on the packaging and the powder is a super cute summery touch.
This collection also features a brand new shade of Clarins Instant Lip Comfort Oil, which I had reviewed for you guys last year when I was in Tulum, Mexico. Read it HERE! This shade is called Blackberry, and it's shimmer and plump overdose in a good way 🙂 I'm not the one who wears dark colors on my lips, but since this one is super sheer – I kinda love it. What do you guys think? By the way, if you're suffering from dry lips, this one will be your holy grail.
If there's one single item every female swears by, it's mascara! I love all of Clarins' mascaras because they each have unique things about them. The mascara from this collection, Supra Volume Mascara, not only gives volume to your lashes, but it's also enriched with Cassie Flower wax and Panthenol which help with thickening, smoothing and helping to protect your lashes. I'm all about having on fleek eyelashes, so I'm pretty excited about this formula!
Another fantastic product for people who are constantly on-the-go is the All-In-One Lining Pen. It has 4 colors, and yes you guessed it right – 1 one is them is pink (for lips) and the other 3 colors are black, emerald and plum (for eyes). Some people might think you're trying to write notes on your face since it actually looks like a pen but who cares? 🙂 The bronzer and this pen are fun items of this collection, and isn't life all about having fun? 🙂 At least this is how I try to live my life 🙂 I'm getting distracted again!
So overall, these products are perfect for a quick makeup sesh on the beach or for traveling. I'm all about traveling light (mmm ok maybe still working on that) so with these 4 products in your carry on or beach bag, you're good to go! This collection is limited edition – I highly recommend scoring it before the products sell out. Hope you have a chance to check them out and let me know what you think!
xoxo
Nihan
SHOP CLARINS SUNKISSED COLOR COLLECTION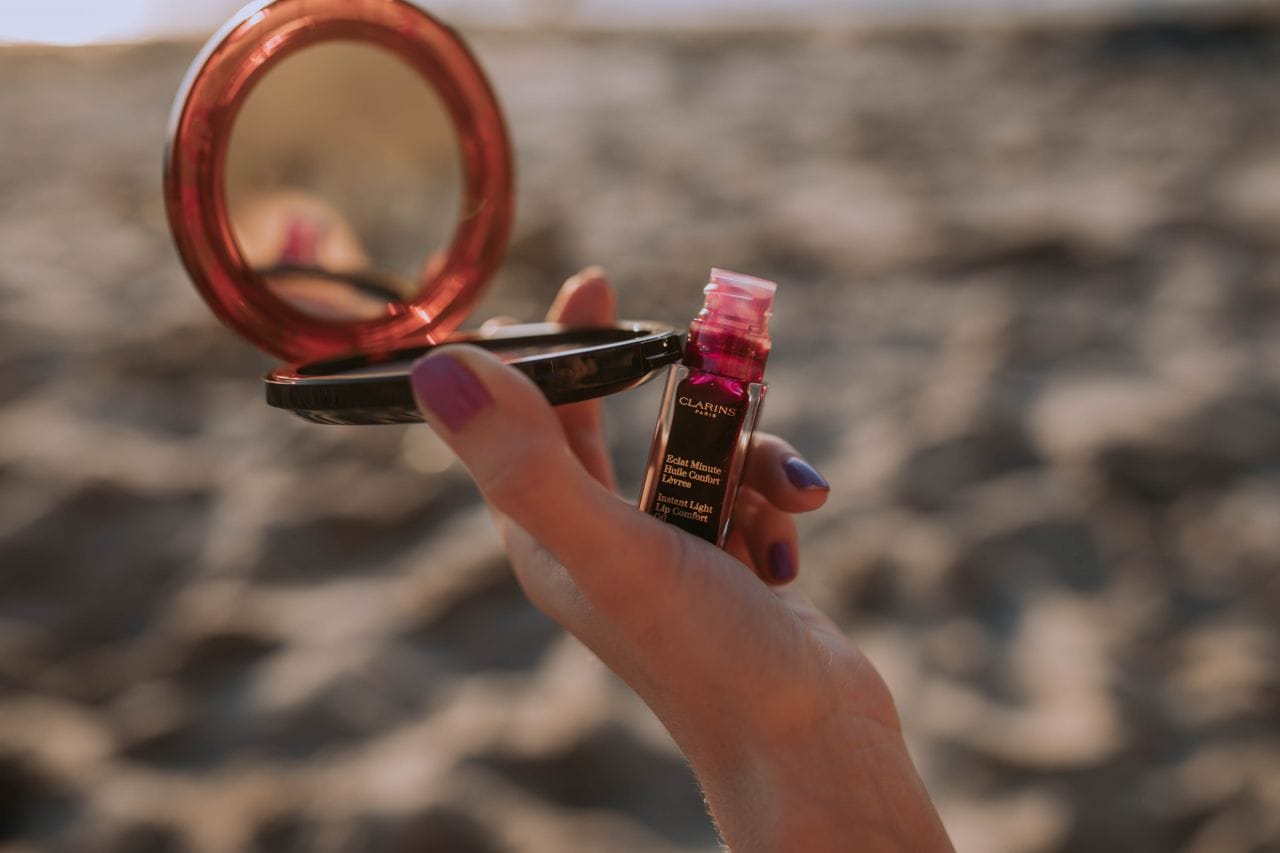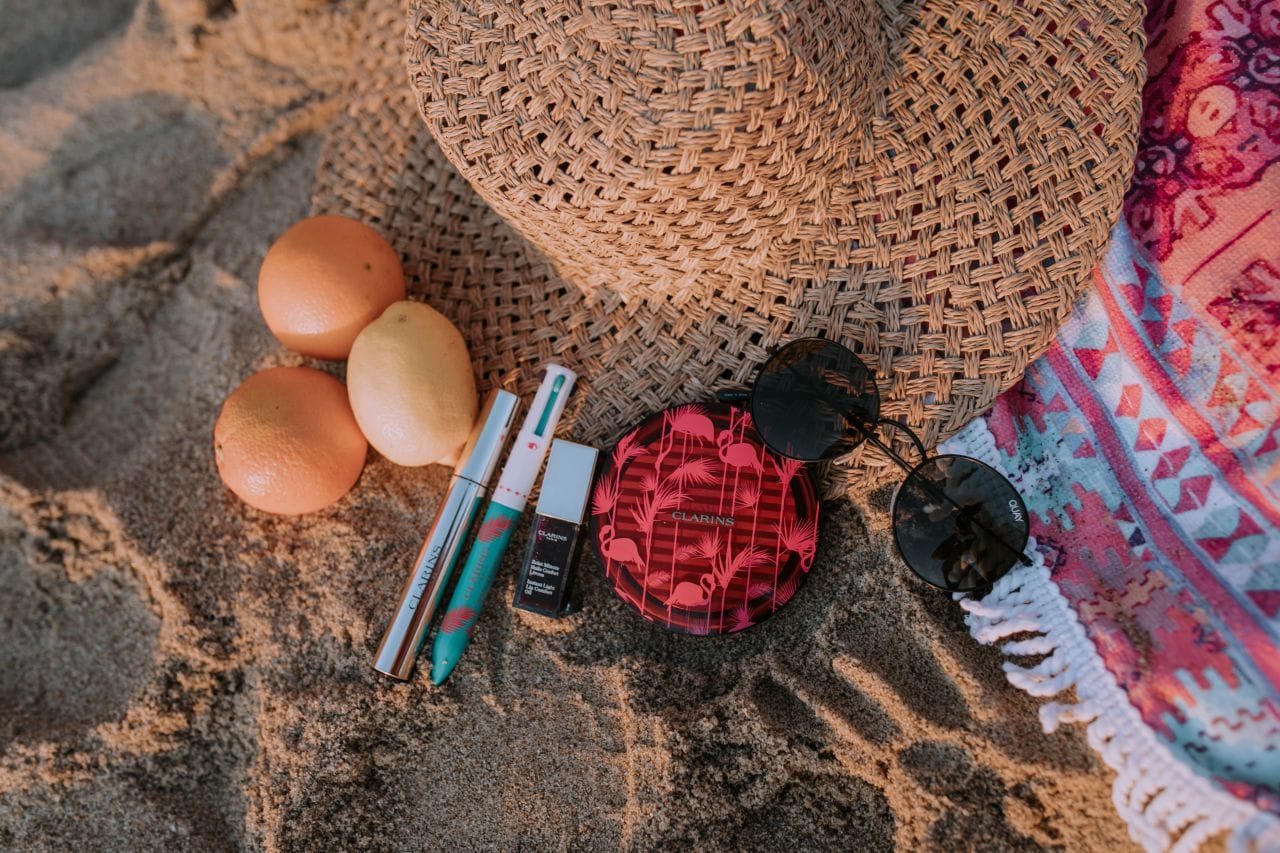 This post is sponsored by Clarins, but the review, styling, and tips are mine.