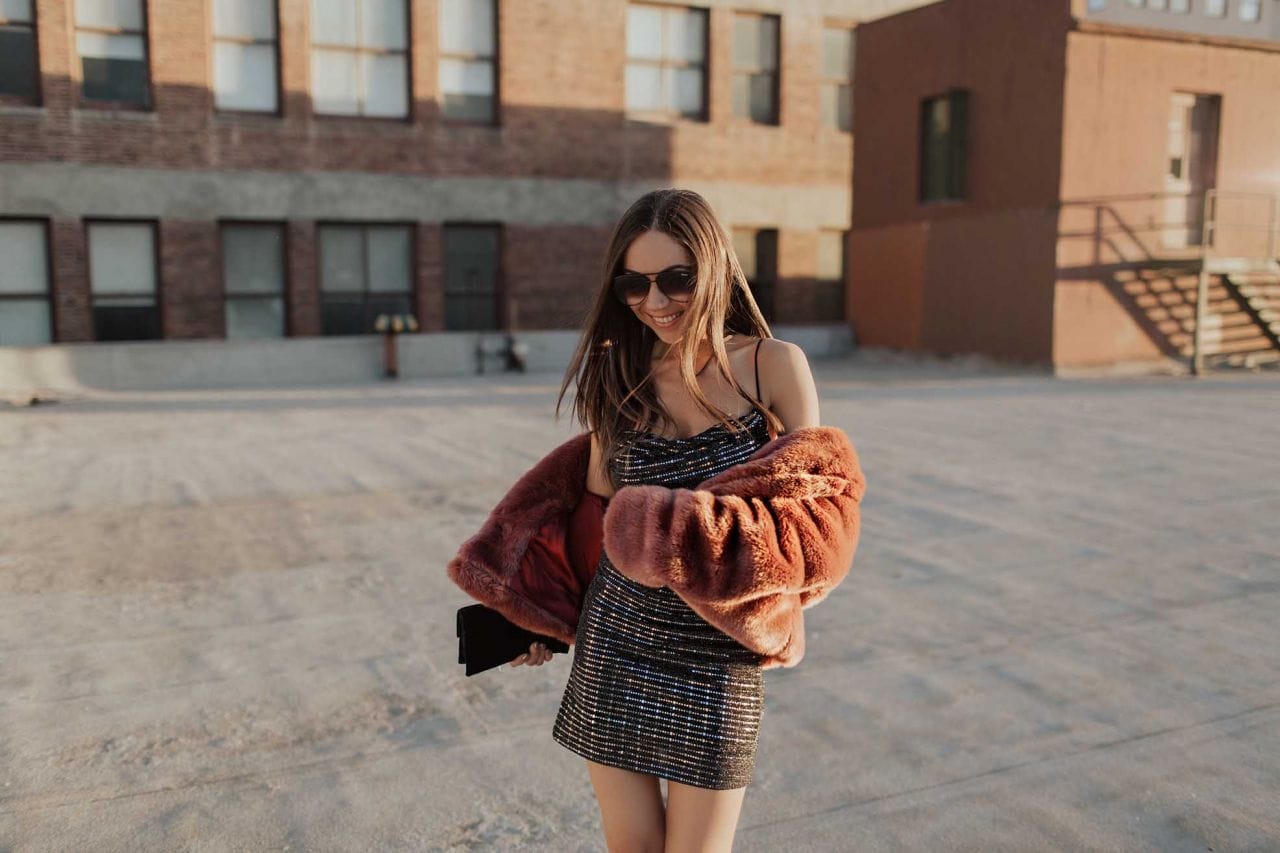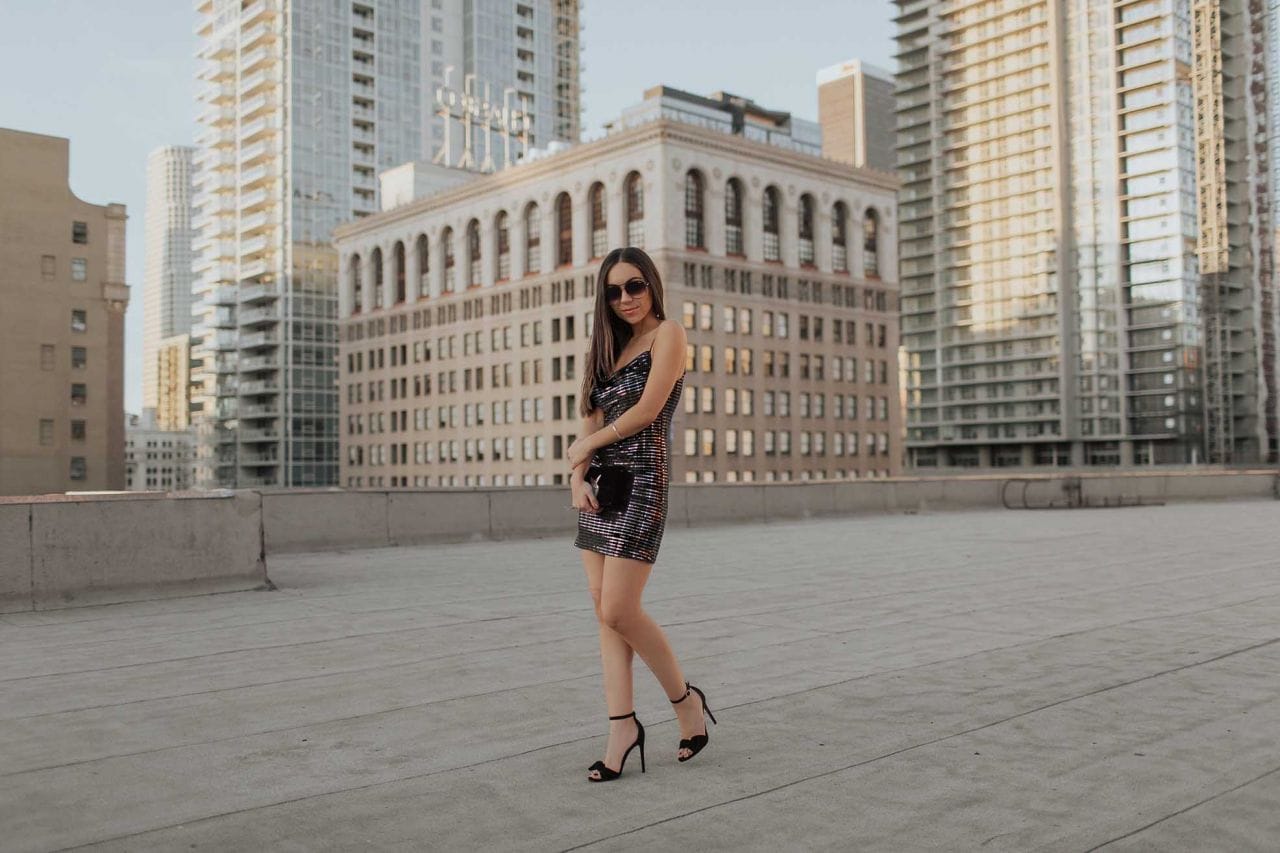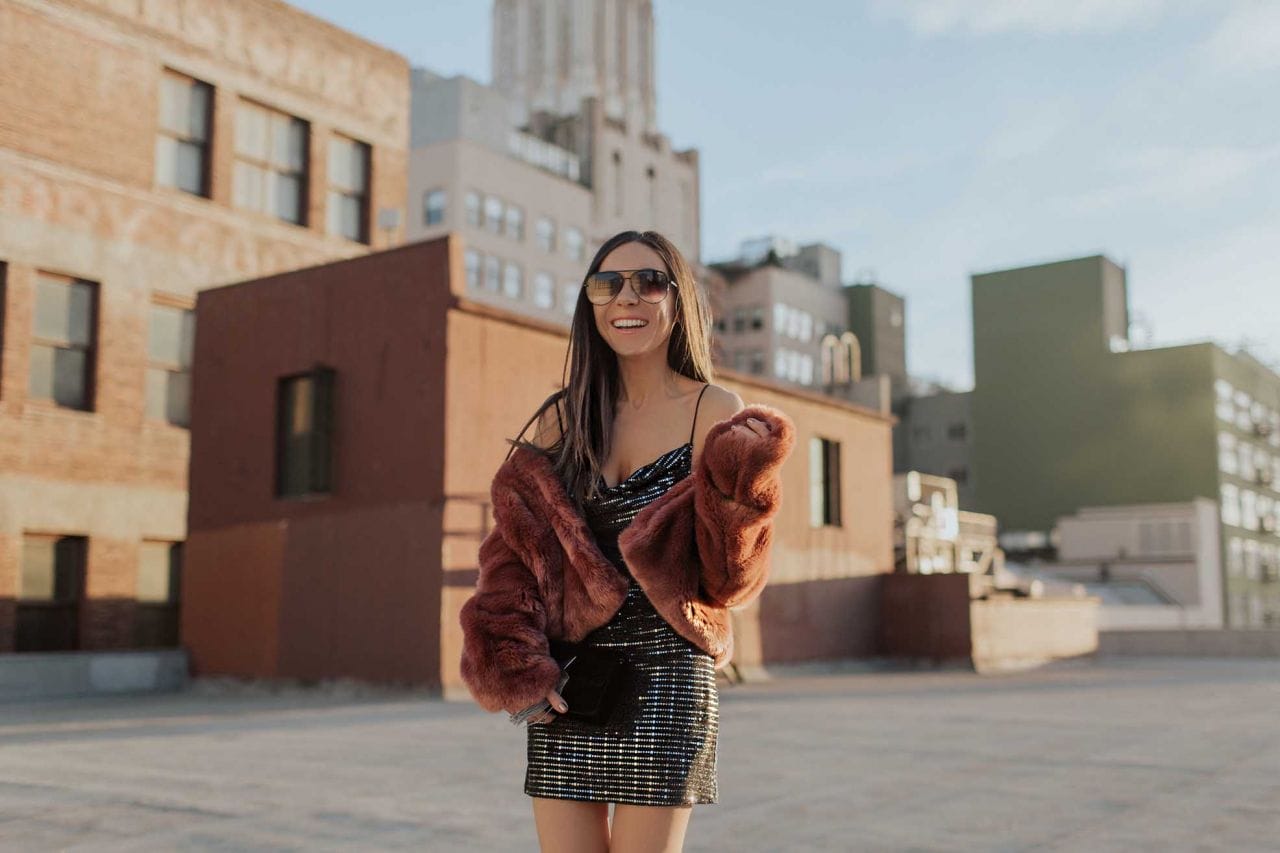 I know I told you guys I would be wearing this velvet jumpsuit for NYE this year, but I might have changed my mind after finding this sparkly sequin slip dress from Topshop 🙂
You guys know that I love a little extra sometimes: glitters, shimmers, sequin, and faux-fur. I feel like New Year's Eve is the best excuse to be a little bit more extra and go crazy on the sequins just once a year.
This slip dress screams disco to me. While it reminds me of the 70's glam disco ball vibes – you'll remember the feels my most recent post gave me – it also has 90's minimalist style of modern and trendy. The iridescent sequins shine when the sun hits them, so you'll notice in some pictures that I shine like a disco ball!
Due to my current faux-fur addiction, there was no other jacket option for me to style this dress other than this pink faux-fur jacket from Obey. I finished this look with black velvet high-heels from Steve Madden and a clutch with a star detail. Steve Madden heels are currently 40% off with the code CHEERS.
This dress is $68 which is not too bad for a dress that will never go out of style, and it actually just went on sale today for $34.99! I'm usually not comfortable wearing clothes without a bra on, but this dress makes it easy because of the fitting fabric and cowl neck details, so I'd definitely recommend it!
Hope you have a safe NYE, no matter what you're doing this year. I'm not big on parties, so I'll probably spend it at home with my friends or keep it low-key at a small and cozy house party. How are you planning to celebrate?
xoxo Nihan
SHOP MY LOOK