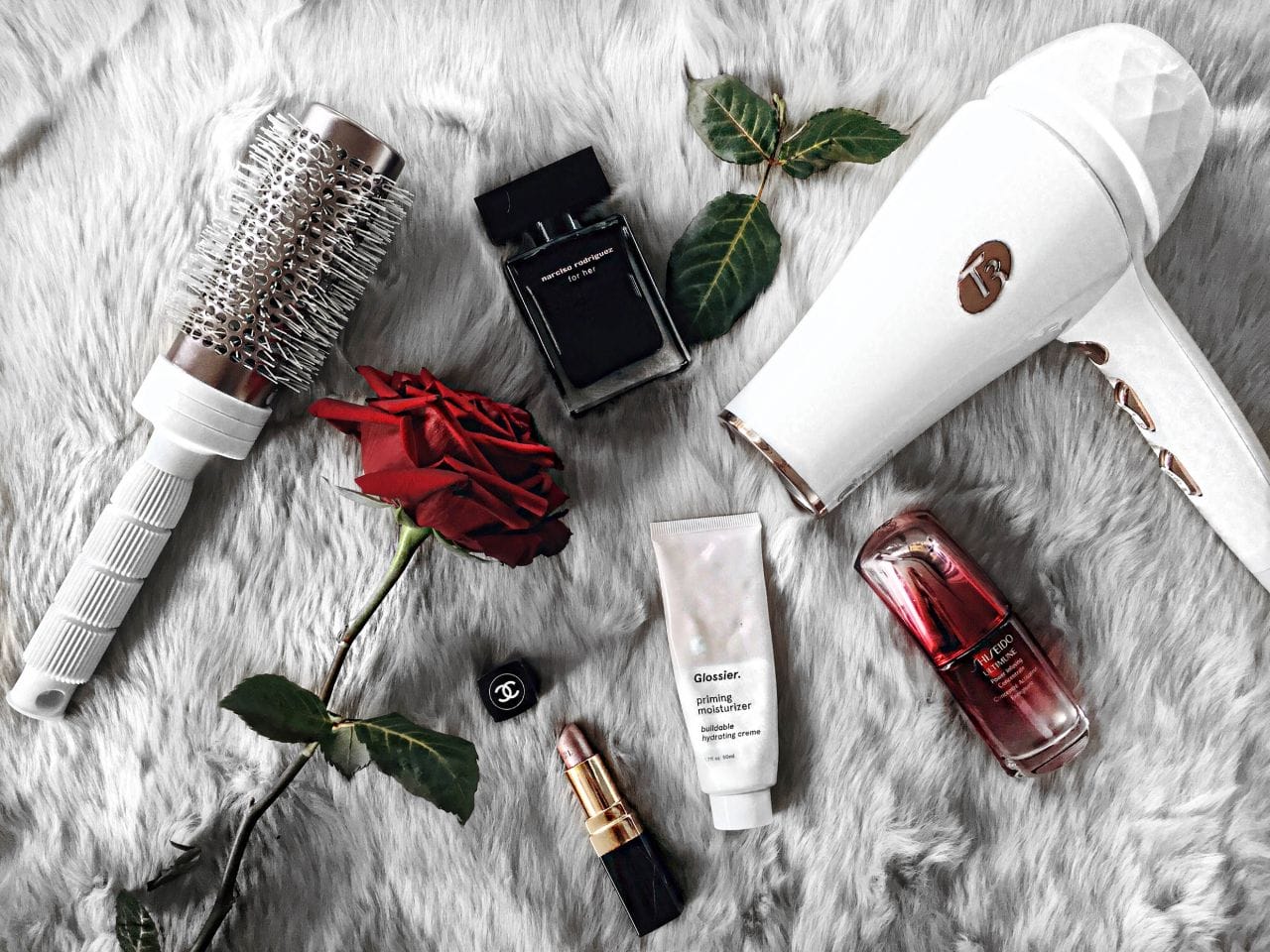 Happy Monday! Hope you guys had a great start to the new week! Today I'm sharing my first beauty review with you guys! Yay! I don't normally write about beauty but skincare and makeup are a passion of mine, so I decided why not and I will be writing about beauty, skincare, and makeup from now on! 🙂
I LOVE skincare and makeup products so much that my situation can be called an obsession. I have so much makeup that whoever comes to my house or discovers my makeup stash can't believe their eyes. I'm not proud of this obsession, and I have stopped buying as much makeup over the last couple of years. I used to purchase every new item from the MAC and NARS collections as soon as they came out, but I promise you guys, that phase is over! I've been using my favorite products consistently and haven't been buying new makeup at all unless it's something I've been dying to try. With that said, I love doing my makeup, and I can say that I'm pretty good at it. Which is not the case with my hair! I have semi-straight/wavy hair but styling my hair is not something I enjoy. I'm not talented when it comes to curling my hair or doing fancy styles. It's just not happening for me. I usually wash, blow-dry, and straighten with a flat iron which takes about 45 minutes and yet I still end up with fuzzy and fried hair. Most days, I don't have that 30-40 minutes to style my hair and I have to leave my house with frizz since my hair is thick, coarse and long. I have always needed something that will take me less time to style my hair and not leaving it fried.
I've been using my T3 featherweight 2i Luxe hair dryer for two months now and I love it! It works perfectly, dries my hair fast, and leaves it less frizzy – it even straightens it when I use it with the cute brush it comes with. My hair routine is cut down to 20 minutes, and I don't need to follow up with a flat iron. Plus, it leaves my hair feeling silky and soft!
I've had a mixed relationship with hair products and dryers over the years, and eventually gave up buying more expensive ones because I thought expensive products didn't make a difference and all hairdryers were basically the same. This one is different though and changed my idea about hair dryers. If you guys are curious, you can read the
product description
and see what makes the technology so unique but I say it's definitely worth the money! Can we also please talk about how pretty it is! The sleek white color and the rose gold details make it insta-worthy 🙂 Overall, my hair looks so much better after using this T3 featherweight 2i Luxe hair dryer and it's easily the best one I've ever used – even when used at a lower speed and heat. Yay for good hair days! Have you tried this product? I'd love to know what you think about it!
SHOP MY CURRENT FAVORITE BEAUTY PRODUCTS