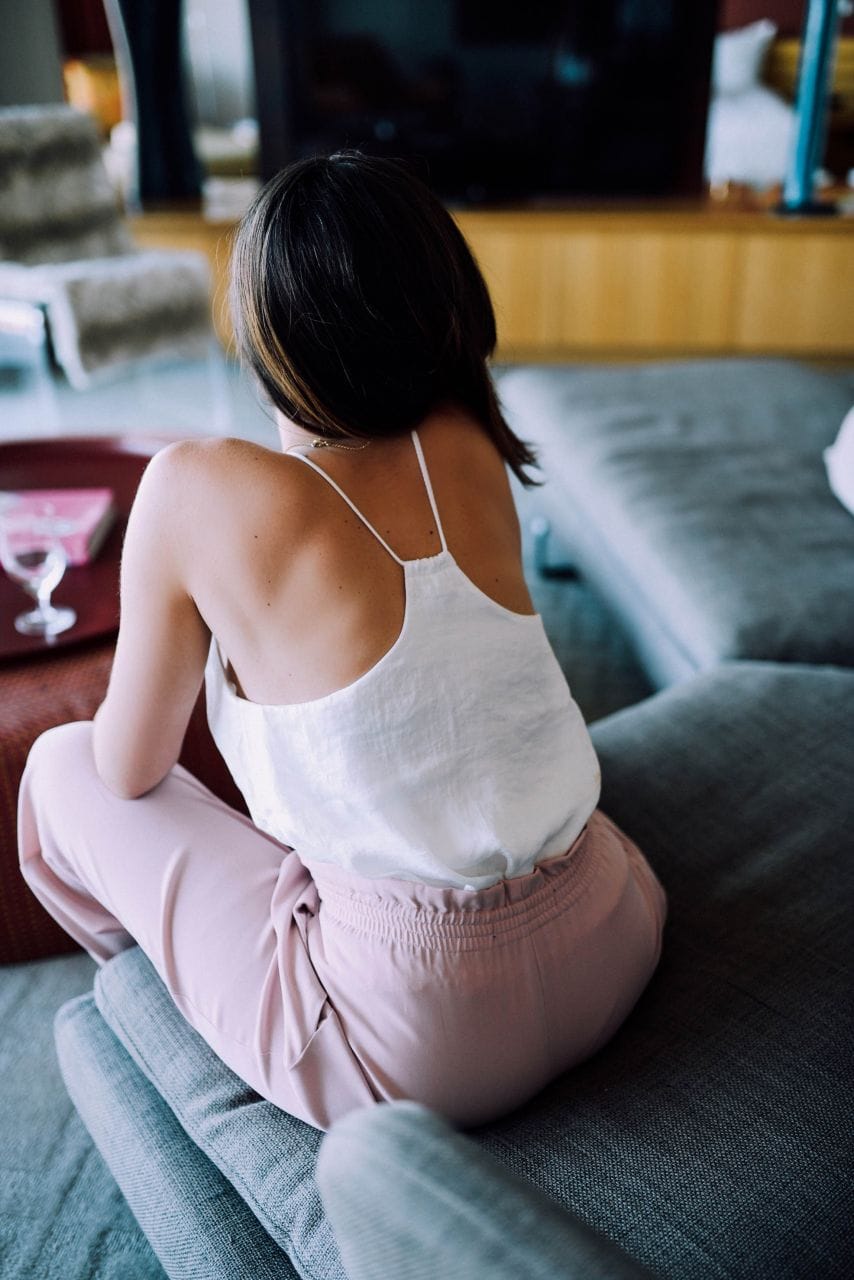 February (aka the month of love) is officially here! Before you know it, Valentine's Day will be just around the corner! And the hunt for what to gift your significant will get serious!
Sure, maybe Valentine's Day as we know it was created by Hallmark, or maybe someone else – who knows – but why not see it as just another excuse to show extra love to your special loved ones, and indulge yourself in lots of chocolate and heart shaped everything? Which makes shopping for a Valentine's Day gift for ladies a piece of cake! But let's face it, shopping for a men's gift is hard!
My philosophy is to get them something that he'll actually use vs. a camping knife or a turtleneck sweater that he'll never use. And trust me, I've done that mistake. A big no-no are boxers or anything pink with hearts on them.
So I've put together this gift guide to help de-stress your Valentine's Day shopping for the man in your life. Below you'll find ten gifts that your man will freak out about:
1. Cologne/Perfume: Classic but useful. It's one of my favorite gifts to receive (as long as there is a gift receipt included!). I recommend English Laundry's Signature scent.
2. Sephora's perfume sampler for men: This is a great gift for someone who loves exploring new and different scents. It's $65, comes with 15 samples of Sephora's best selling perfumes and a voucher for a full-size bottle of one of the scents included or no extra cost! And this is regardless of the actual price of the full-size bottle! You might even be saving money by doing this versus spending more than $65 for a full-size bottle. Plus, it comes with a chic travel bag!
3. Star Wars Glossary Mug: I don't know one single guy that doesn't like Star Wars! I'm a big fan so I highly recommend reconsidering the relationship status if he's not into Star Wars. Plus, I'm not telling you to get him a t-shirt or a hoodie with Chewbecca on it, which I'd love by the way :), but he'll appreciate a Star Wars glossary mug. And if he doesn't like it? No biggie. Make it yours 🙂
4. Obey t-shirt: Everyone likes an Obey t-shirt with a catchy message, but men often wear Obey t-shirts more than girls. Trust me, he'll appreciate an Obey t-shirt that makes me him look uber cool and street style star 🙂
5. Nespresso Coffee Maker: If you don't already own a Nespresso machine, first of all – you've been missing out big time – and secondly, Valentine's Day is a great excuse to get this as a gift to him so you can use this coffee maker too! 🙂
6. Hipster Watch: I've been big a fan of Swatch watches since I was a teen and I used to collect them. I don't do that any more but I think they make great gifts! Whether he's a casual, sporty, classic or corporate dude, he'll look stylish with his Swatch watch. #Notsponsored 🙂 These ones below are my current faves for men:
7. Topman socks: If he doesn't like these adorable and fun socks from Topman, break up with him. Like right now, seriously 🙂 Ok maybe don't break up but tell him to reconsider his style preferences.
8. Fuzzy moccasins: As women, we tend to extend our styling skills onto our significant others and fuzzy slippers or moccasins are a great way to make him look to stylish when watching movies on a Friday night 🙂
9. Herschel Backpack: Because it's spacious and comfy so he can easily carry your magazines and laptop while traveling 🙂
10. Gift card to his favorite store: This is my ULTIMATE gift to receive because no one knows what I would like better than I do so why spend hours and DAYS to get him a gift that he won't be stoked about? Let him pick whatever he wants 🙂 Recommended gift cards are to Urban Outfitters and Nordstrom.
Soo, are you convinced? Which one of these gifts will you be gifting to your Husband/Boyfriend this Valentine's Day? I'd love to know!
Turkish: Sevgililer Gunu cok yaklasti! Bayanlar, sevgilinize/esinize ne hediye alacaginiz konusu ciddilesmek uzere! Kadinlara hediye almak cok kolaydir fakat kabul edelim ki erkekler icin hediye secmek zordur. Hayatinizdaki erkege hediye secerken stres seviyenizi azaltmak bir hediye rehberi hazirladim. Umarim begenirsiniz!