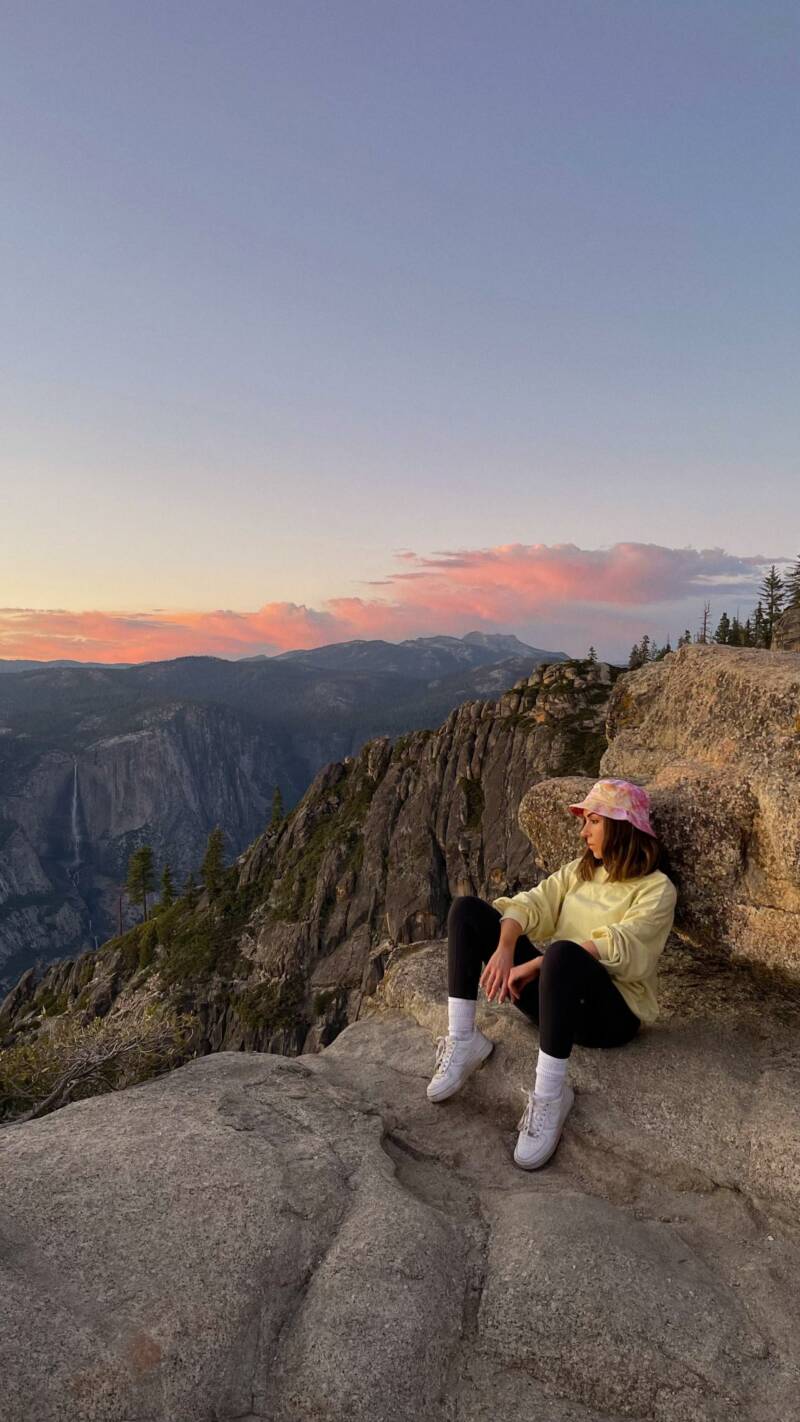 Seeing Taft Point right after sunset was an unforgettable experience. From Taft Point, you can see magnificent views of Yosemite Valley, including El Capitan and Yosemite Falls. There are multiple clifftop lookout ledges. The spot everyone stands for Instagram pictures (2nd pic) is more dangerous than it looks in the photos! I went there for a photo, but I didn't feel comfortable getting too close to the edge. I highly recommend being very cautious if you go out there.
There are other fantastic photo spots there, like where we took the 1st image. I haven't seen anyone posting photos from this little cliff, but hopefully, I'll start a much safer trend.
Tips for Taft Point and how to get there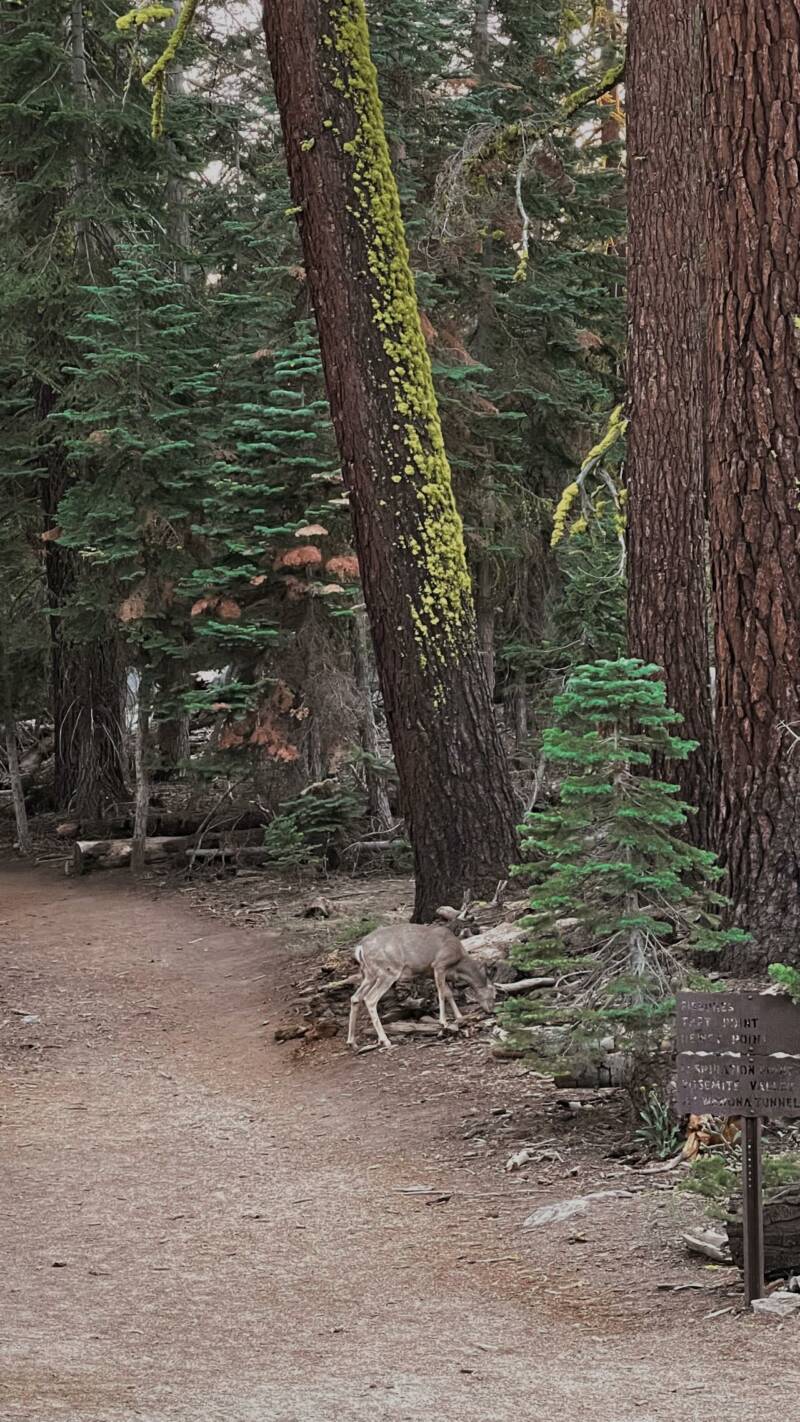 Keep your eyes peeled for wildlife, especially around dawn and dusk. We saw deers up close on the trail to Taft Point. We did the hike back in pitch dark, and it was a little scary; we talked loud and played music to trick wild animals into thinking we are a crowd. Bring a flashlight and maintain a safe distance from all wildlife.
Be extra cautious. People have sadly fallen off of these wide-open ledges and lost their lives.
Pets are not allowed. Please don't bring your fur babies here.
Don't wear your favorite sneakers to this hike as I did. Wear hiking shoes or sturdy footwear with good traction, and you don't mind getting dirty.
Watch out for the stars. Stargazing at night is spectacular here. Remember to bring a flashlight or headlamp for hiking in the dark, which we didn't have.
Feel the energy of the forest. Next time, I want to sit down and meditate.
The Fissures-narrow fractures in the granite called joints are pretty cool! Make sure to take a closer look.
Parking is limited: We were able to find parking right by the trail entrance. It might take some time to find a spot if you go at a busy time
How to get there: After parking, follow the signs for Taft Point and The Fissures. After a half-mile of forest hiking, you'll emerge on the southern rim and confirm for yourself whether or not you harbor any fear of heights. Another option is to take a longer hike via the Sentinel Dome – Taft Point Loop. The car accessed routes to Taft Point are only accessible when Glacier Point Road is open beyond Badger Pass Ski Area, typically May through October.
Best time to go: This hike is only accessible when Glacier Point Rd is open, which is the summer.
Elevation: 7,740.00 ft (2,359.15 m)
Trail distance: 2.20 mi (3.54 km)
This spot was named after the USA's 27th President, William Howard Taft. According to newspaper accounts, he and John Muir had lunch at this point as they made their way from Glacier Point down to the Valley below over a three-day trip in October 1909.
Have you been to Taft Point? Save this post for your next trip!
Photos by me taken with iPhone 12 Pro Max