Mantras have become an essential part of my daily practice in the past few years. Whenever I share one or two with my friends, during a group call, or when someone needs encouragement, everyone always likes them! I hope they help you as much as they help me.
I go through phases in my life where I focus on some of these more than the others, specifically when I feel down and need some encouragement or empowerment; I pull up my mantras. I have folders on my phone to find them easily. I practice the ones below every morning when I walk my dog.
I find mantras from the books I read, podcasts I listen to, videos I watch, the courses I take, and social media platforms. Please keep in mind that these mantras below might slightly be different than the original versions. I personalized some of these and changed them as I've been practicing them.
Mantras for (morning) positivity and motivation
It's going to be a great day! 🦋
2. My intention for today is to be xx (super productive)!
3. Today, I surrender my goals and plans to the care of God/the universe. I offer up my agenda and accept spiritual guidance. I trust that there is a plan far greater than mine. I know that where there once was lack and limitation, there are spiritual solutions and creative ideas. I step back and let Love lead the way. Thy will be done.
This one is from Gabrielle Bernstein's book 'Universe Has Your Back' and perfect to start your day with. I say this multiple times when I walk my dog in the mornings or evenings.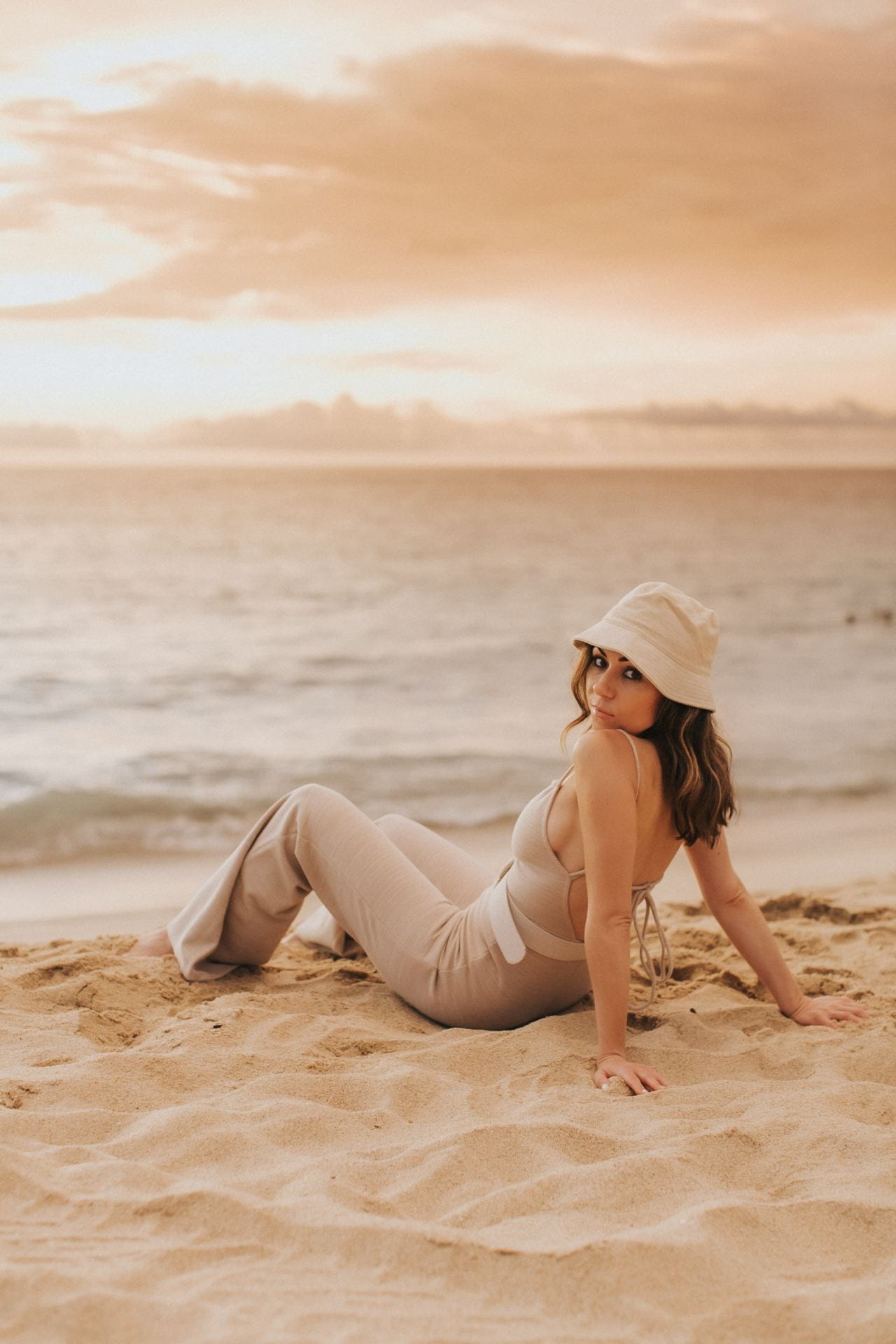 SHOP THIS OUTFIT
Mantras for Gratitude
Thank you, universe. Thank you, angels. Thank you guidance. Thank you, guides. Thank you, God. Thank you. Thank you. Thank you. I welcome creative possibilities beyond my logic and reasoning. Show me what's in store for me. – Gabrielle Bernstein
I surrender my desires to the universal flow. I trust the process. I love not knowing. Thank you for everything as it is. 💫 – Natalia Benson
Let me know which one resonates the most with you.
In my next blog posts, I will be sharing my favorite mantras for self-care, anxiety, abundance and money, trusting the universe, believing in yourself, and Love & relationships. Stay tuned.
xoxo
Nihan
Photos from my recent Mexico trip, taken by Hiedi (@photosbyHiedi on IG), at Hotel San Cristobal, in Todos Santos, Mexico. You can find lots of content from this trip on my Instagram.
xx
Nihan