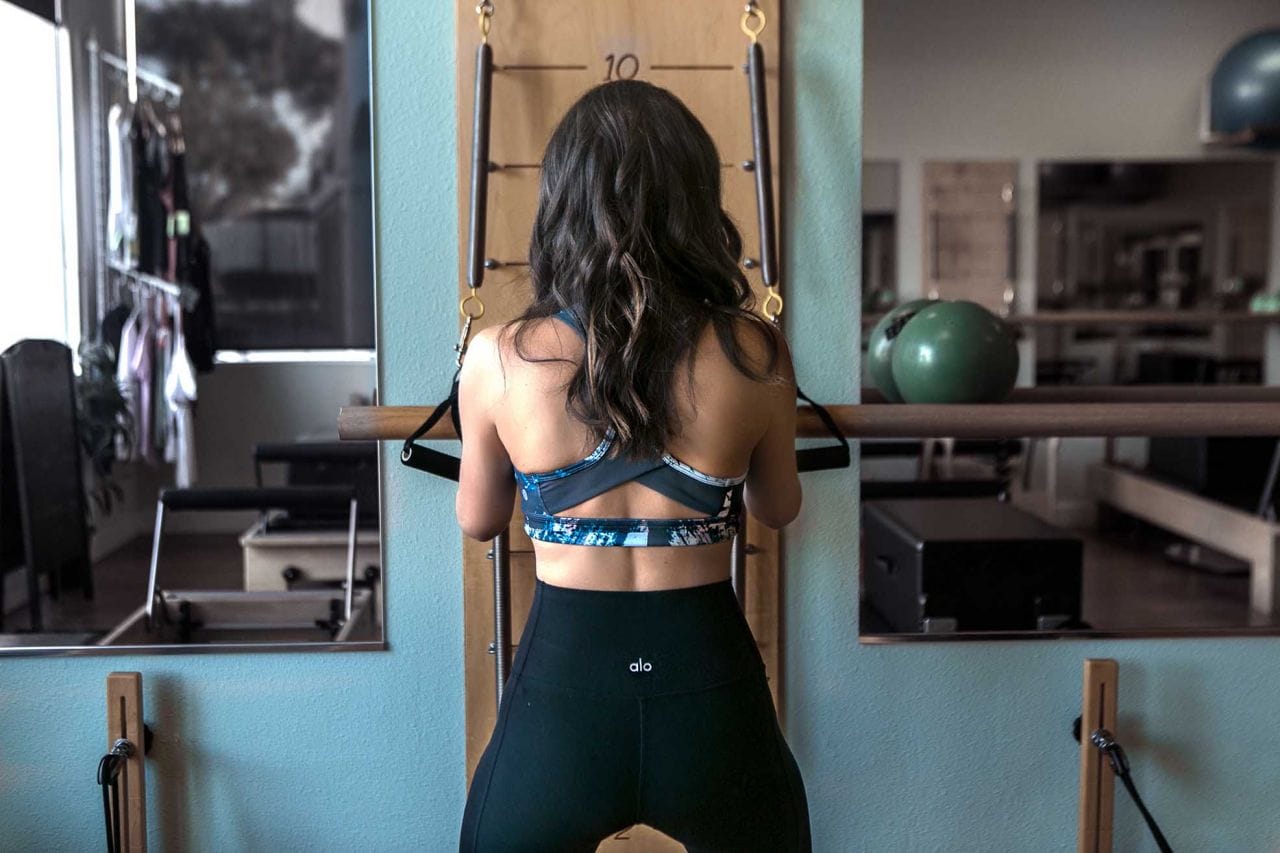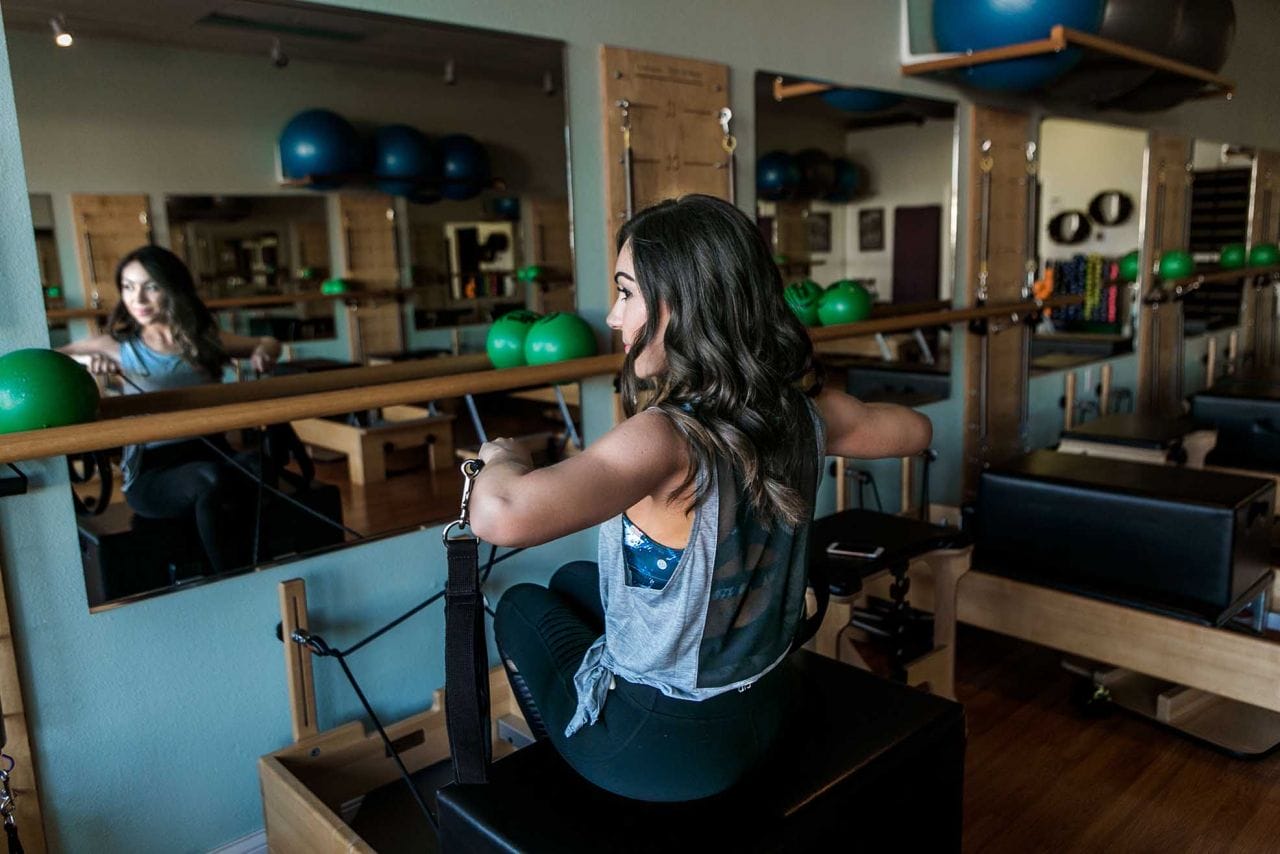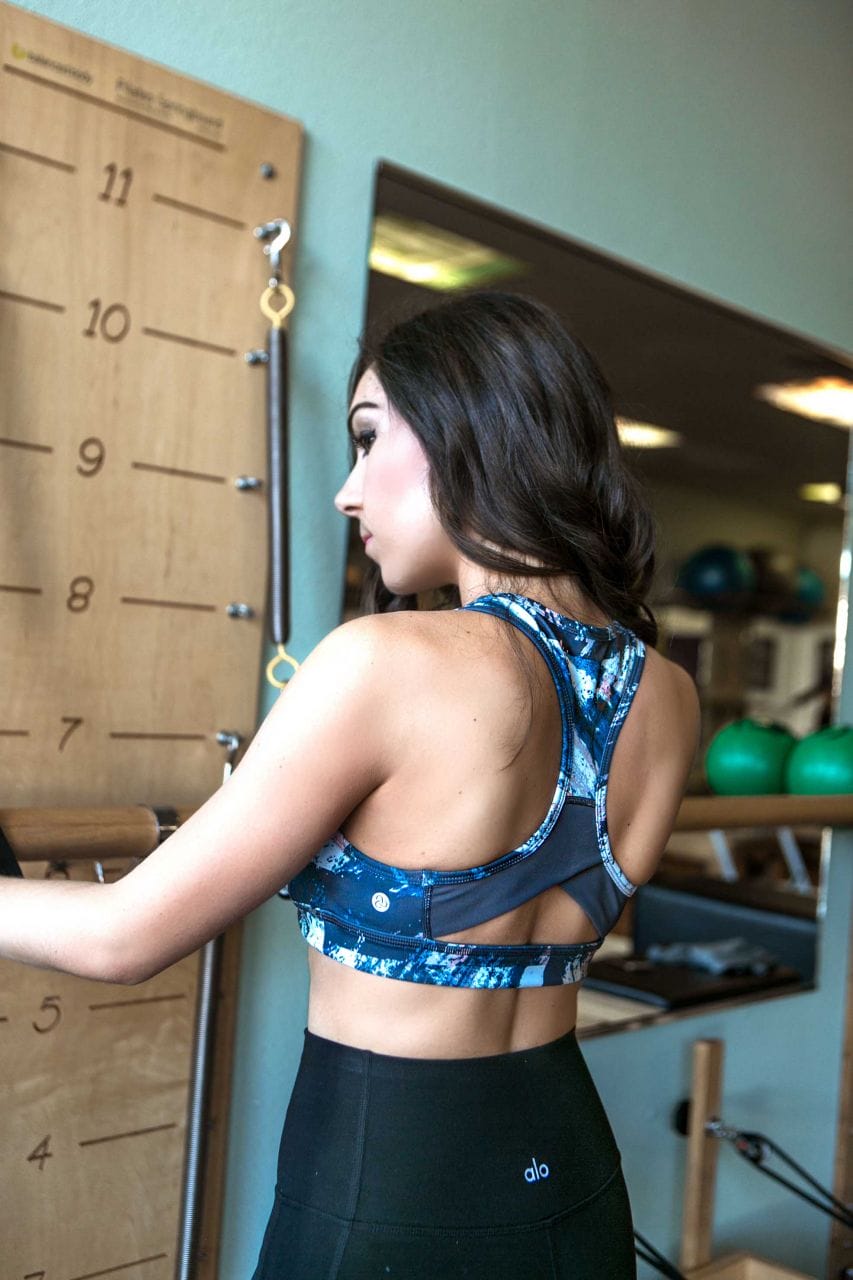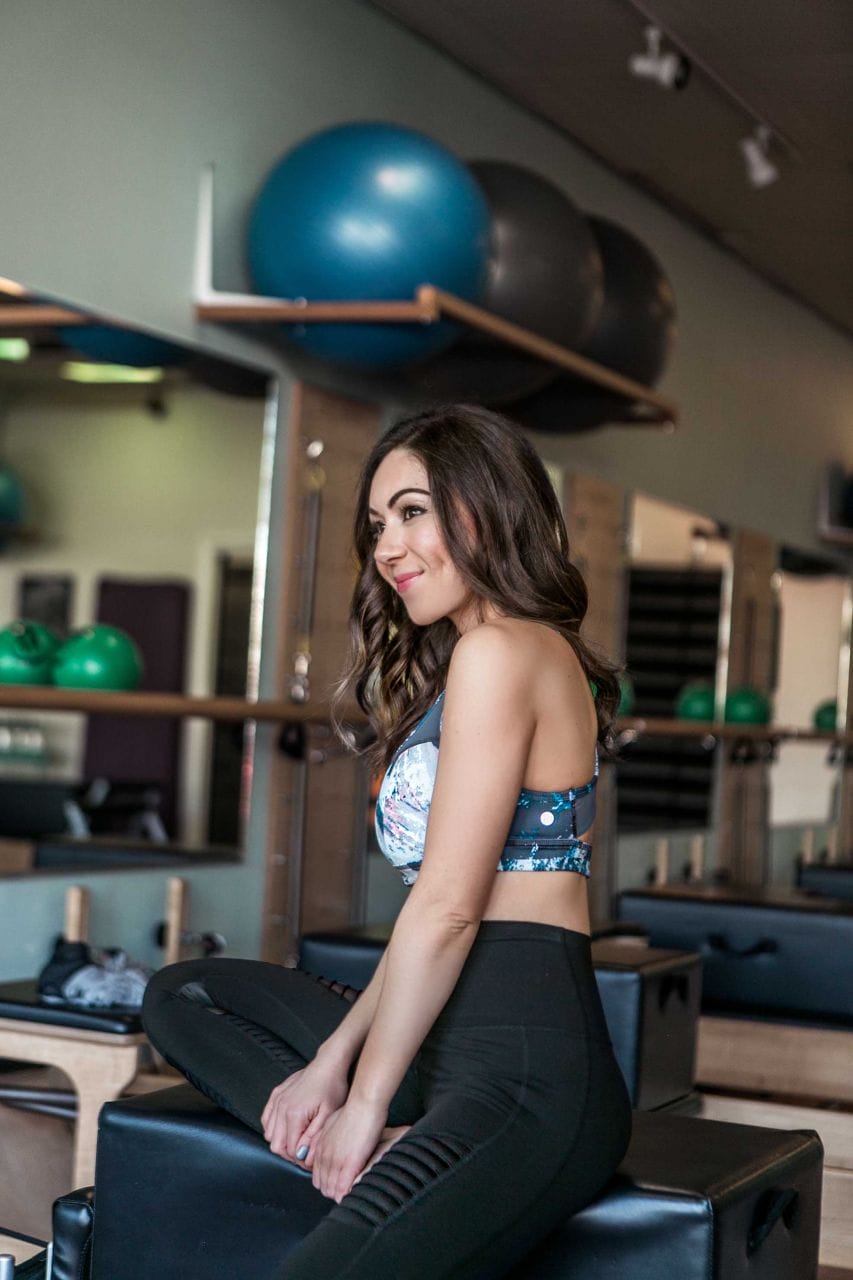 Happy Thursday! This week is flying by and I can't wait for the weekend! Today, I'm talking about my most recent addiction: PILATES! Being honest here with you guys as I always am: I've never been a workout fan! I'm lazy and I'm neither flexible or strong.
Especially after starting college and moving to the U.S. to get my Masters degree, it was hard to keep up with any kind of workout routine. After starting to work in the corporate world, there was nothing left from my younger days of swimming and staying active.
After moving to Carlsbad, I noticed the Club Pilates in my neighborhood and decided to give working out another chance. I took my very first Pilates class there, and instantly fell in love! I'm now a regular at Club Pilates and would recommend it to everyone!
So what is it about Pilates that makes me actually enjoy working out?
First of all, the feeling I had after my first class was something I hadn't experienced in any of the other workout classes I took before. I usually feel beat up and super tired, while Pilates makes my entire body feel LEANER, LENGTHENED AND STRONGER. The exercises are gentle but challenging. I feel like I became more aware of my body placement, my capabilities and my untapped resources.
It gives me PEACE OF MIND. My brain is always at 100mph thinking about a million things at the same and trying to juggle all of it. Pilates helps me to take a break and focus on the present rather than on what the future brings. I feel more balanced and centered after a class. What I've hearing lately is that by staying in the present, I can do less, but gain more, and create more personal power and energy.
I SLEEP BETTER after Pilates. Since it's supposed to trigger chemical responses in the body including the release of endorphins, it reduces stress and improves the quality of your sleep. Modern life with its myriad of distractions and demands pulls us farther and farther away from our center of balance and our ability to find calm in the face of society's minute-to-minute calls. The very nature of Pilates asks that you quiet the mind by giving it single-focus tasks that engage it fully, and in so doing, creates a much-needed respite from the stresses we endure in the outside world.
It also helps me with my POSTURE and BREATHING. It helps me to be aware of my posture and balance.Over time, I've started to know what good posture feels like and I've improved my breathing.
IT EASES MY SHOULDER AND BACK PAIN. I'm someone who spends 10-16 hours a day in front of my laptop and I completely neglect my neck and spine alignment. I don't walk enough and I have chronic shoulder tension and sometimes a slight back pain. Since Pilates promotes optimal posture, the focus of Pilates is on the stabilizing core muscles of the torso which support the spine. Over time, your body will get more ergonomic which means the longevity of the body increases. You strengthen and stretch all of the supporting muscles of the spine, making it more flexible and resilient.
I DON'T GET EXHAUSTED or pass out after Pilates, which is huge for me! Since you do exercises in repetitions with the greatest precision and control, you get the most out of your workout without feeling exhausted. Yes your body will get tired but you only get more energized and inspired to make each movement count!
Every Pilates movement is different but they all help with spinal alignment which helps to get healthier muscles and joints. I love that every class is different, yet most classes feature a mix of reformer, mat, weights and the EXO chair. Club Pilates Carlsbad also offers barre/reformer classes.It's even better than a regular barre class because its less intense and involves more stretching. The barre exercises combined with the stretching exercises (they offer a pure stretching class as well!) are gentle but powerful, which makes them perfect for petite girls me. I still have a long way to go on my path to the body of my dreams but the more I do Pilates, the stronger I feel! So what do you think? Have I convinced you to try it?
On a fashion note, what do you guys think about my amazing leggings? Currently so obsessed with them and I wear them everywhere. They're uber cool and comfortable. I'm just now jumping into the cute active wear wagon and discovering so many cool brands and cute styles. Would you like to see a blog post about the athleisure trend and what's on my wish list? Let me know 🙂

Photos by: Frank + Mel Photography
Location: Club Pilates Carlsbad
SHOP MY LOOK