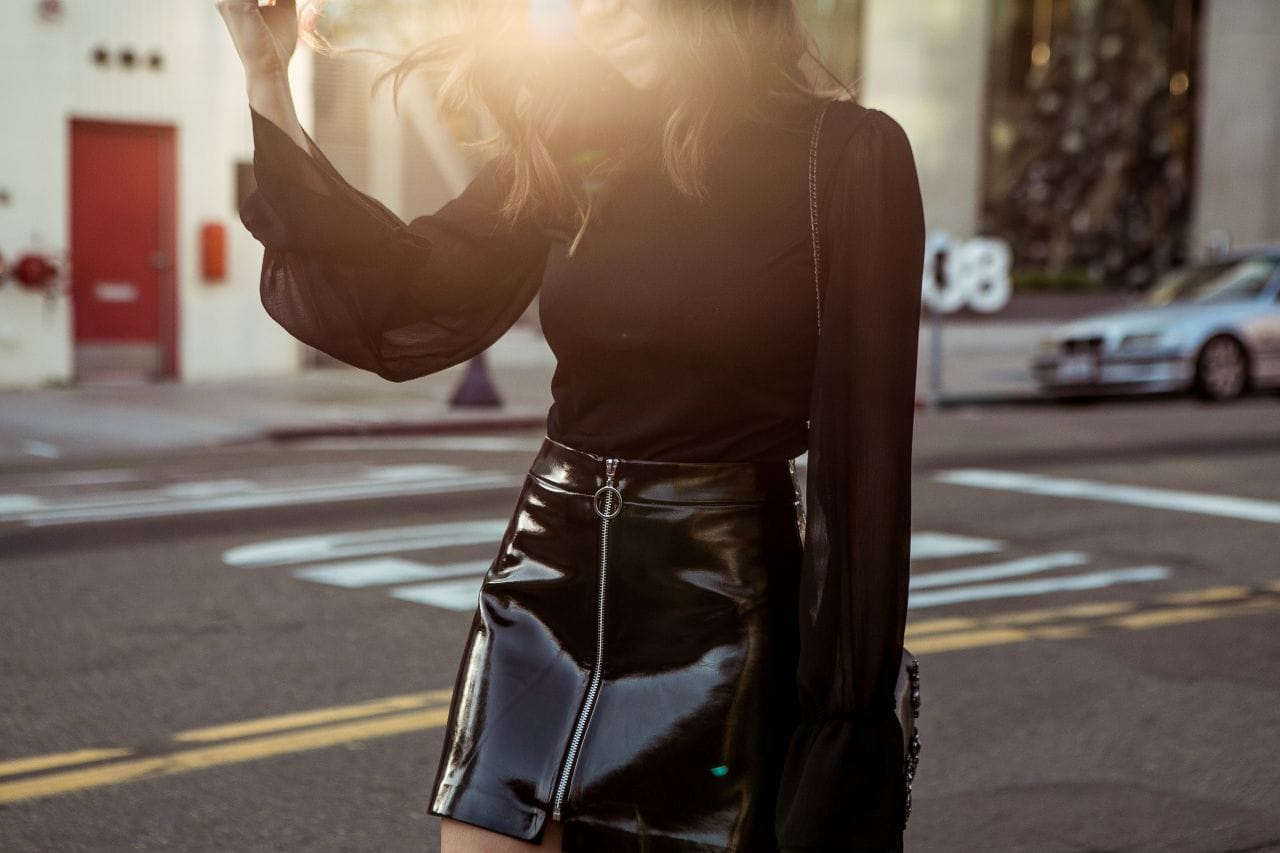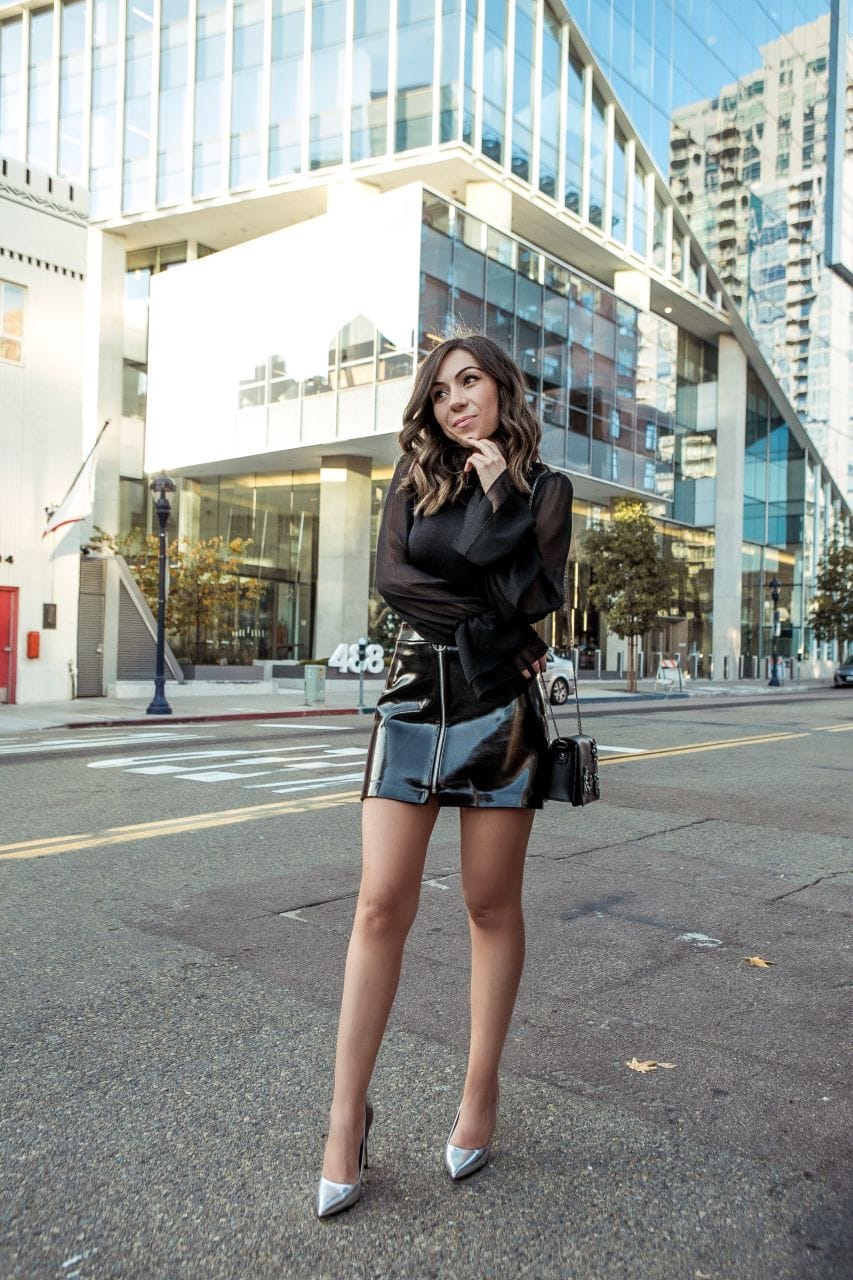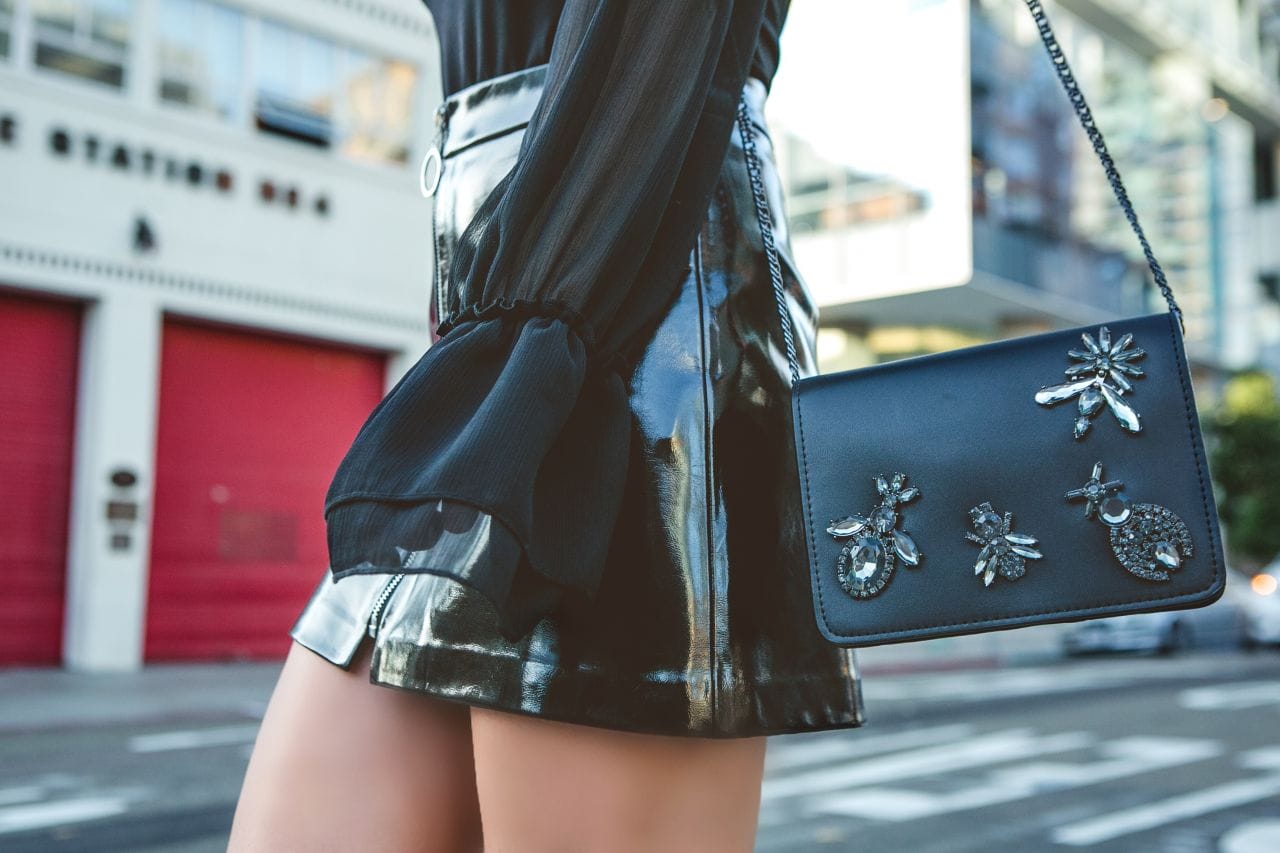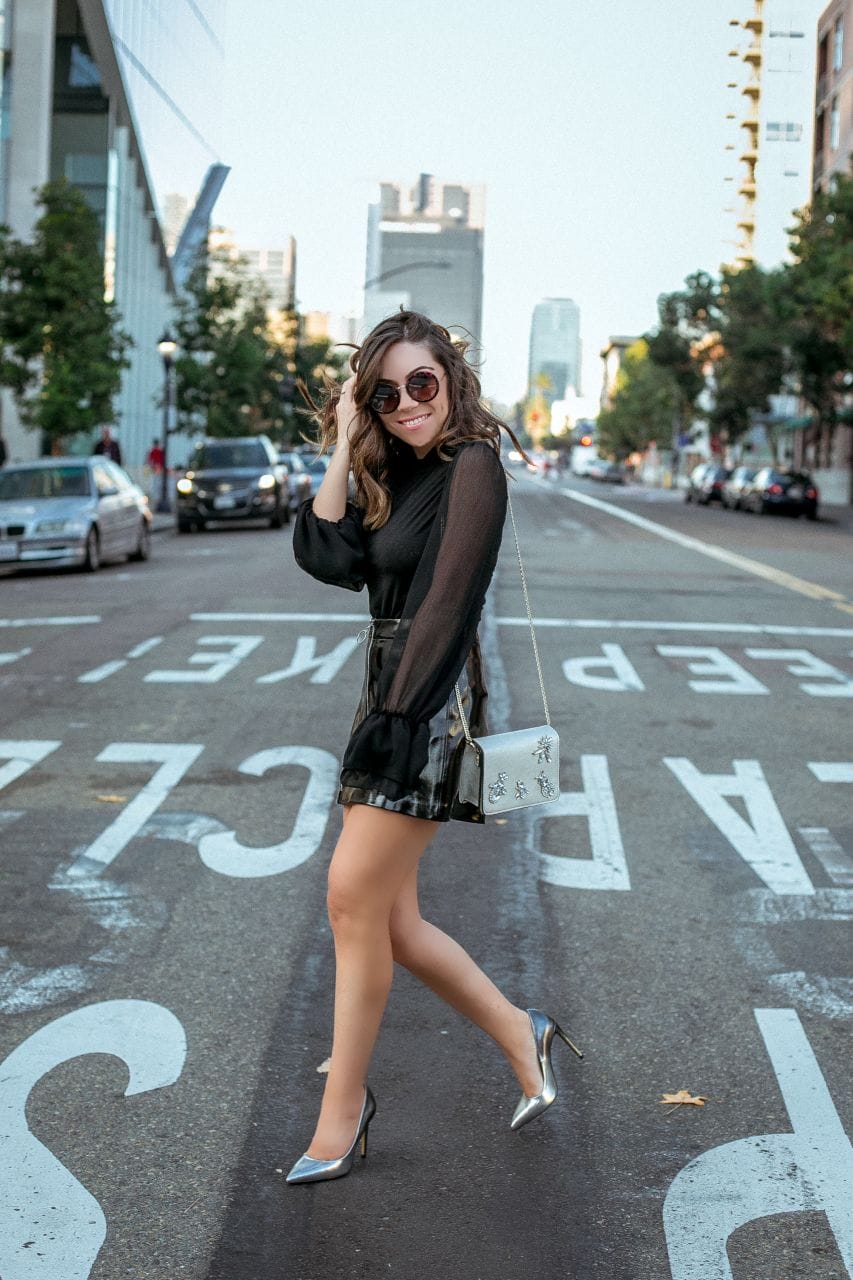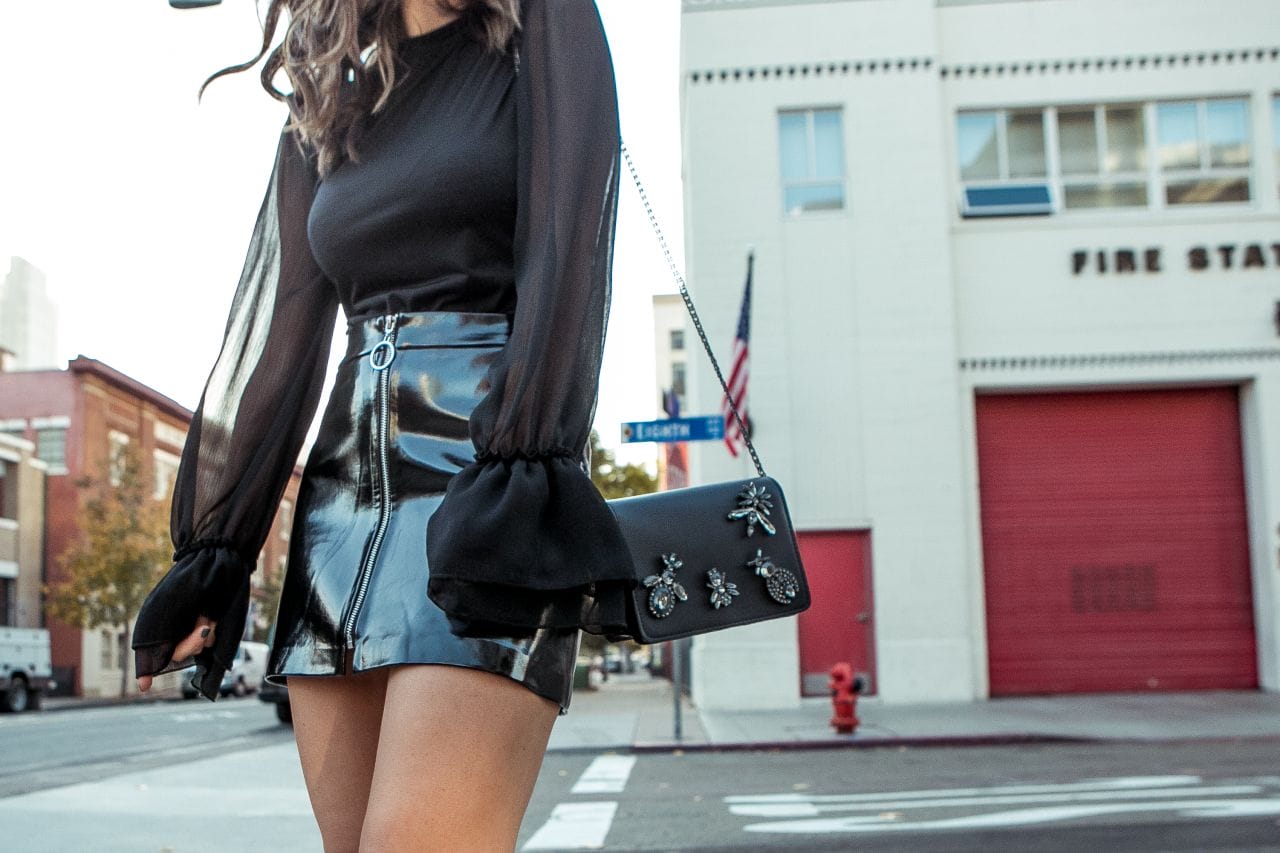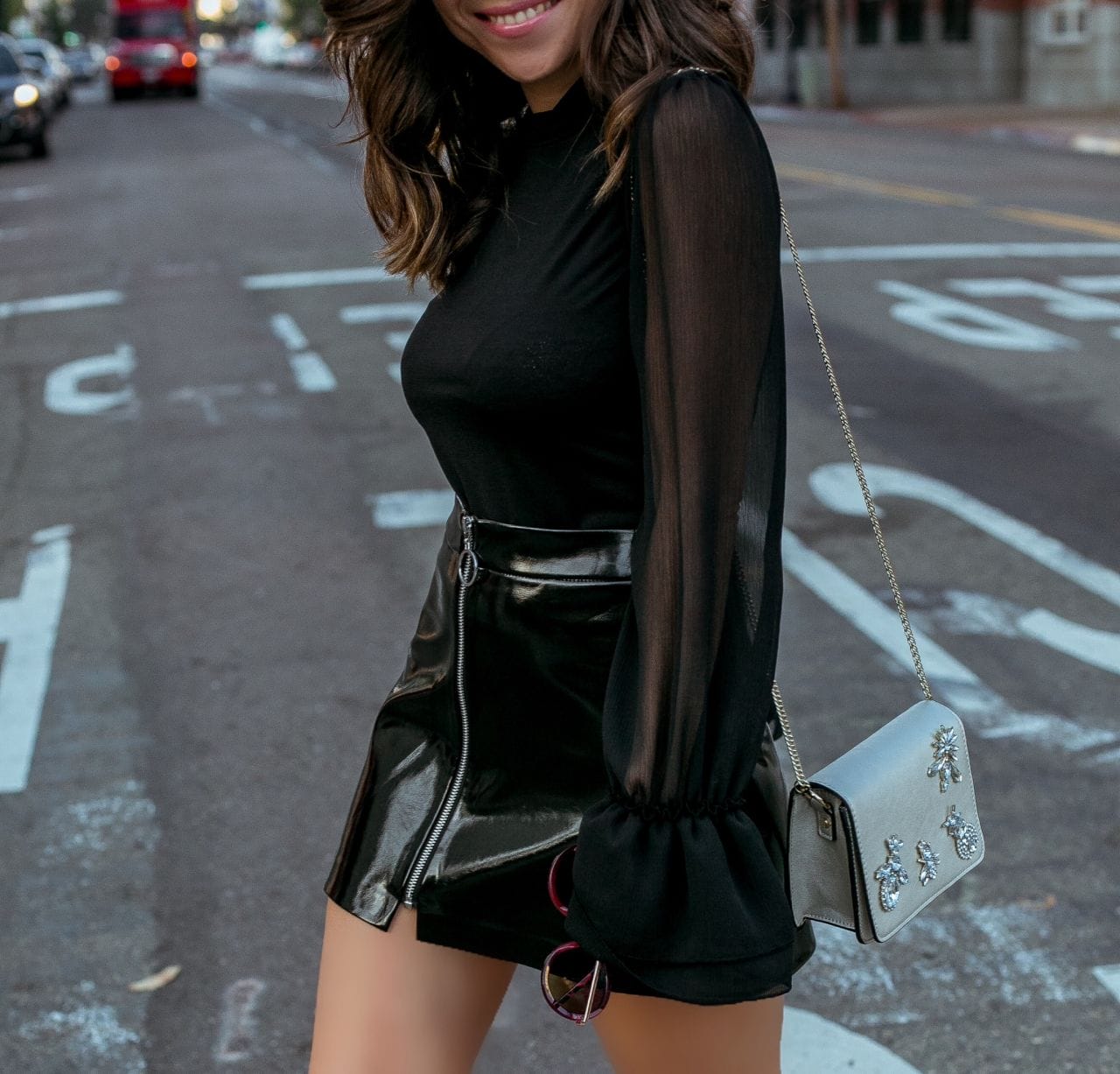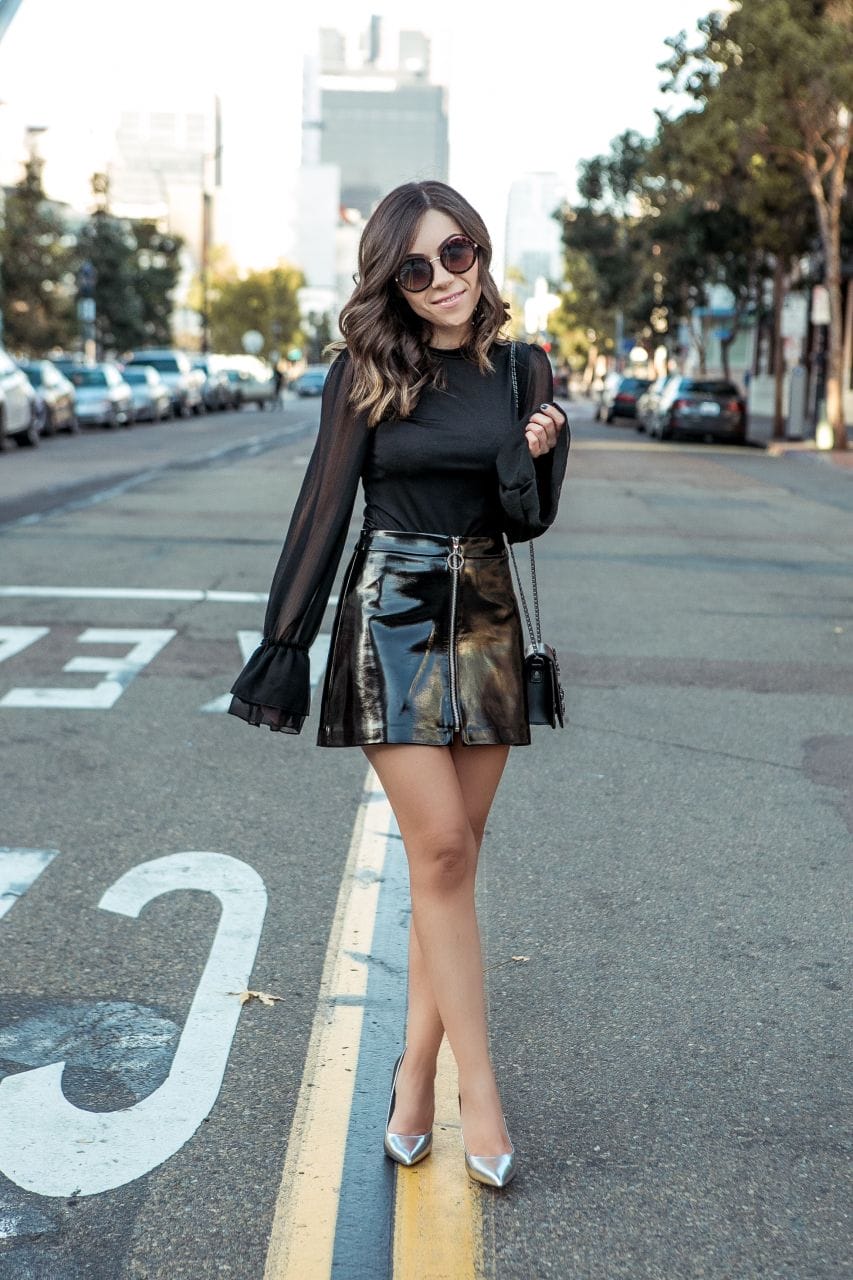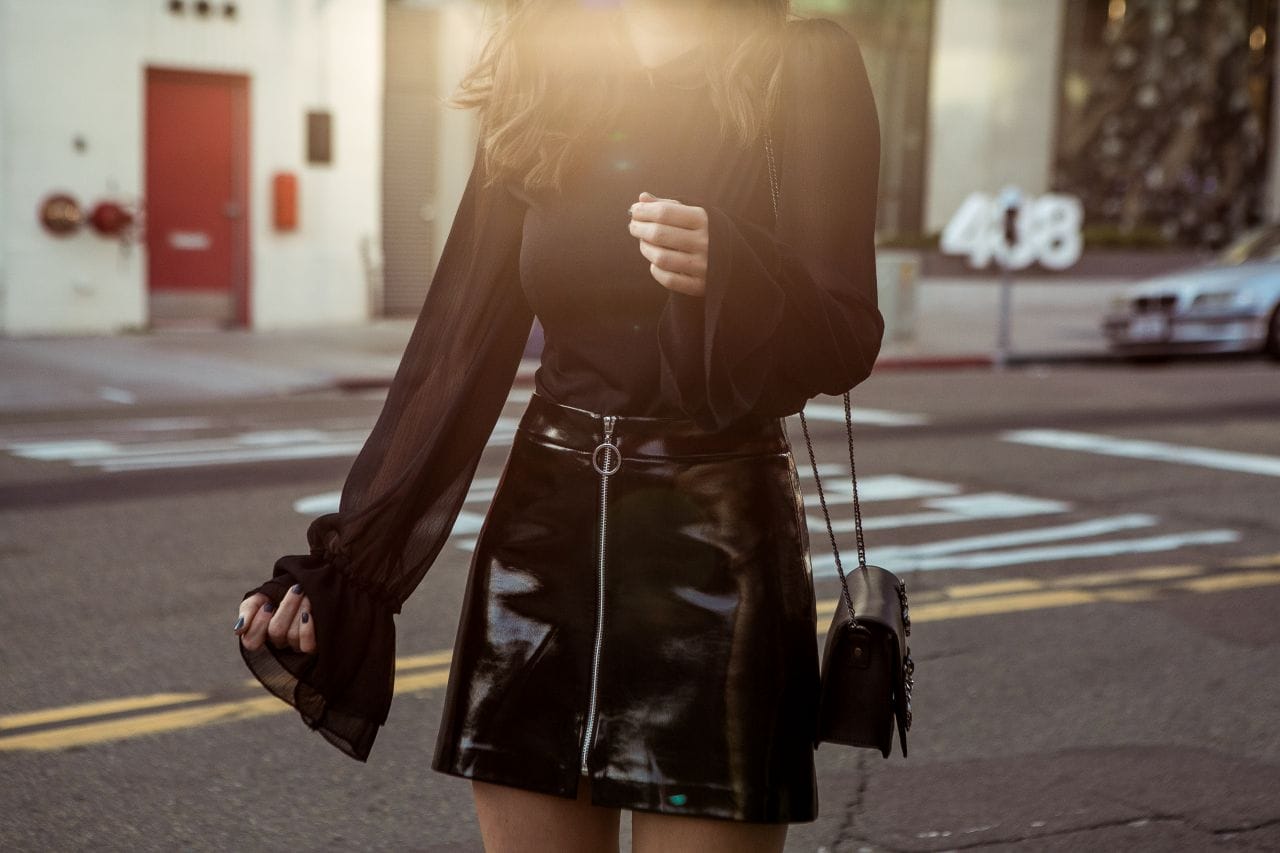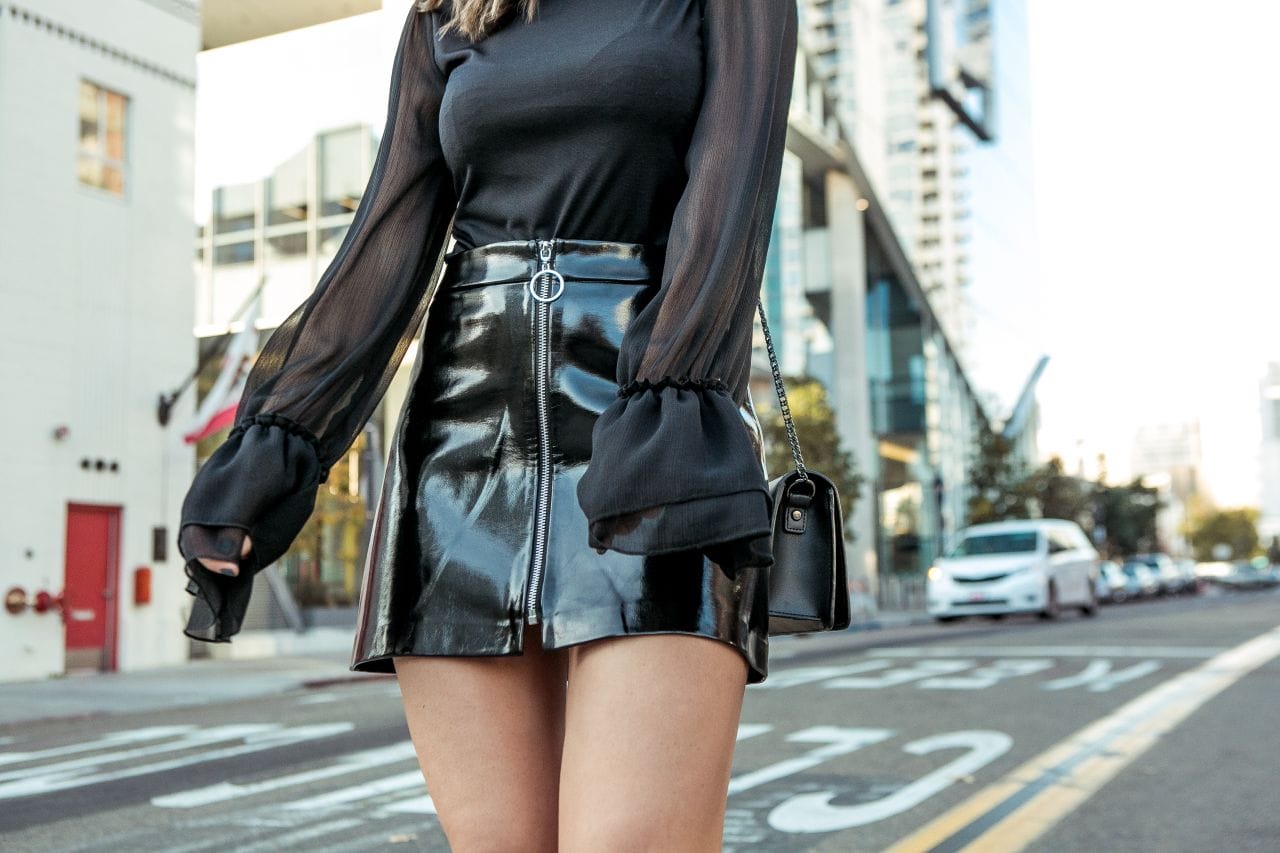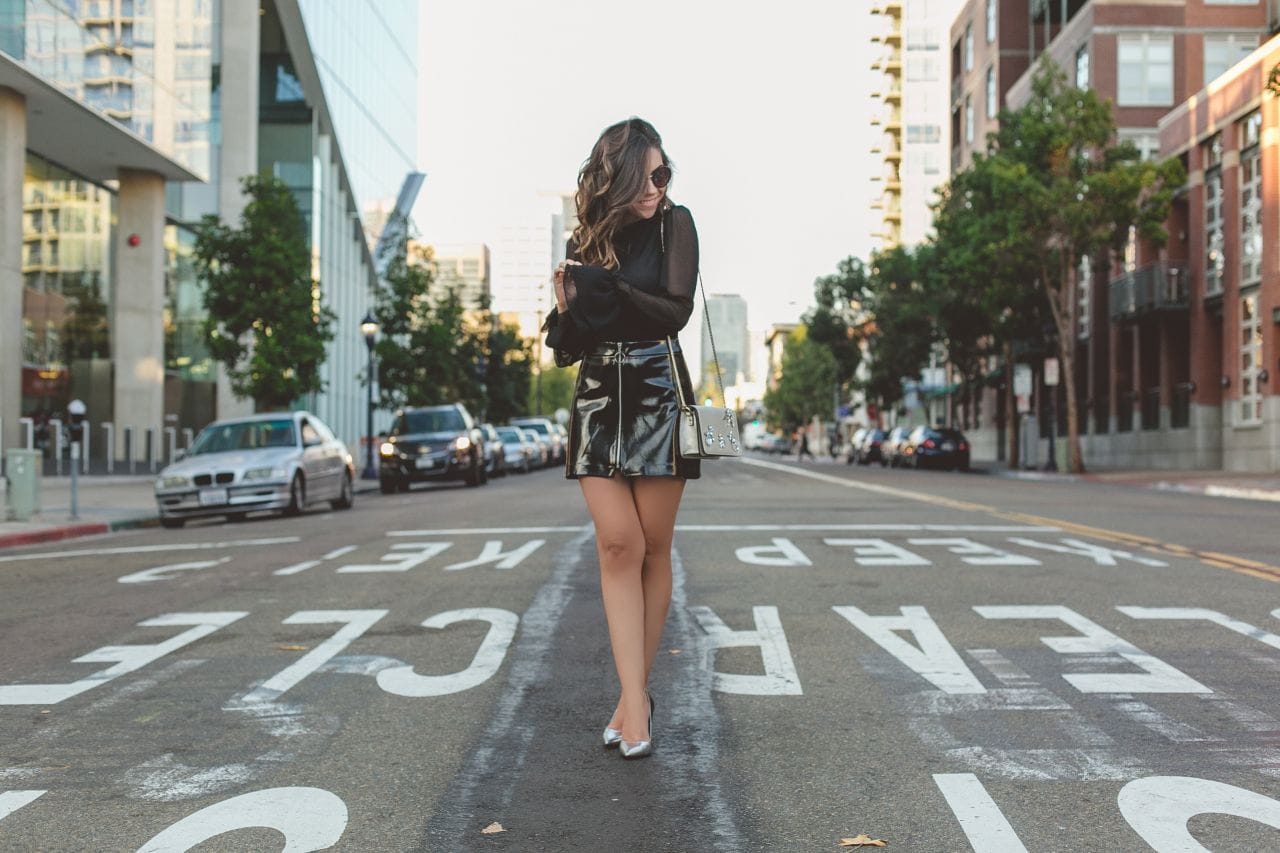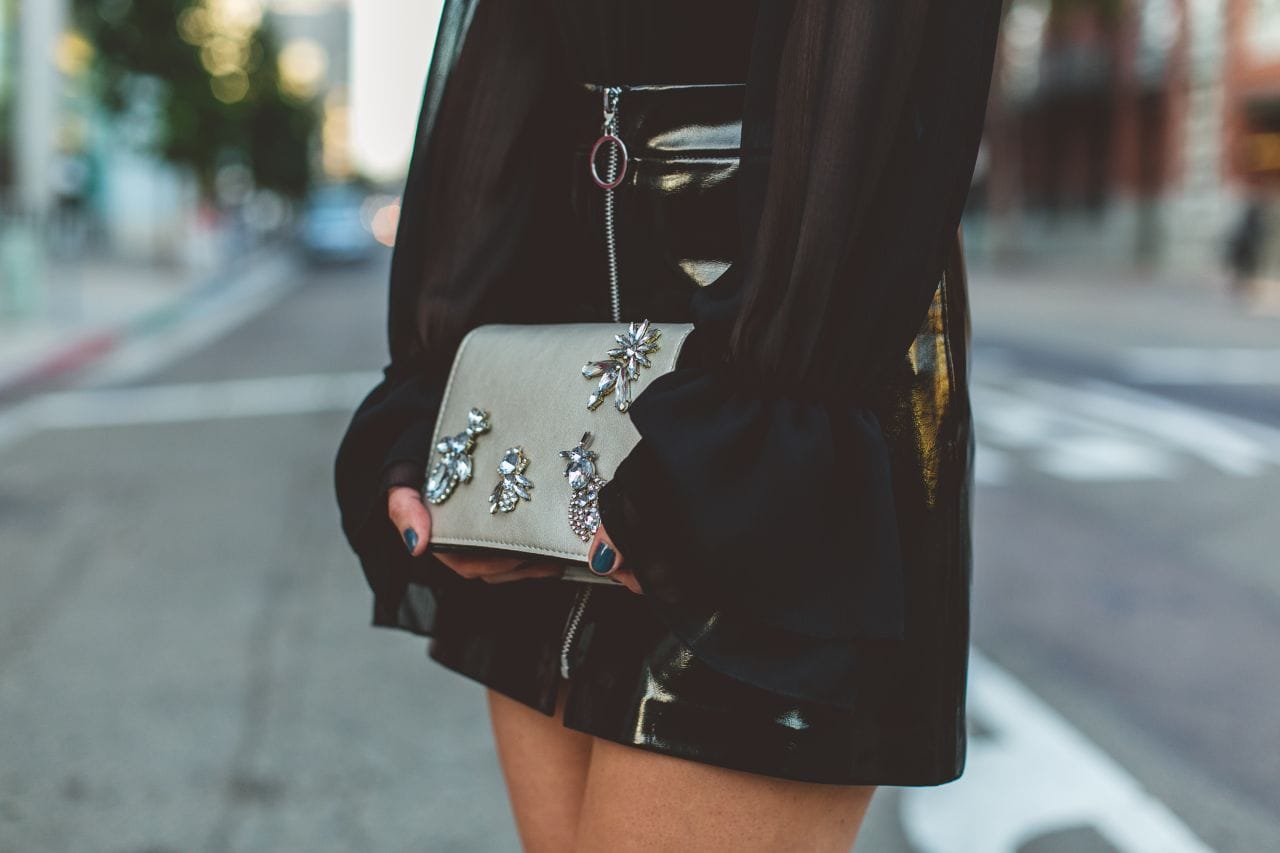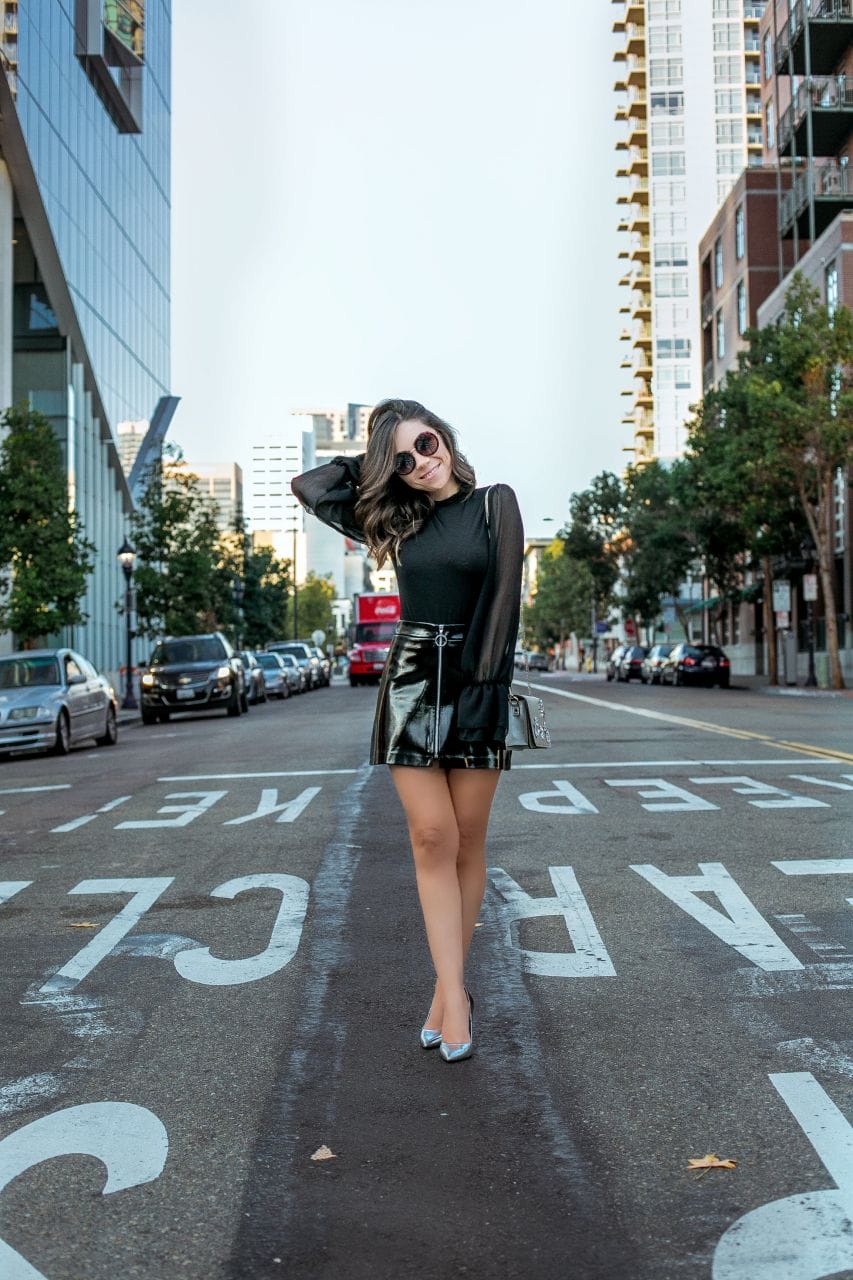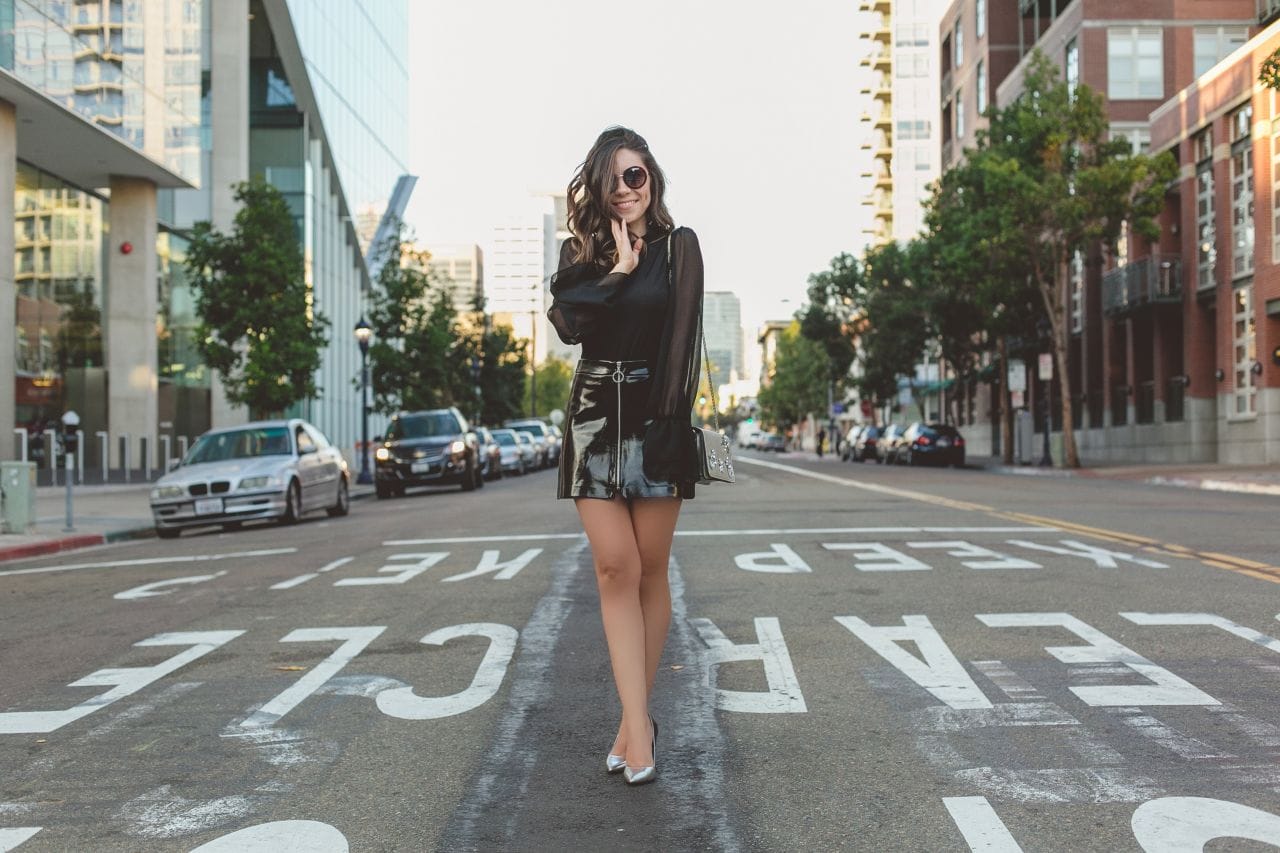 Ladies, patent leather is back! I'm normally not a fan of this material, but patent skirts are super on trend right now. Plus, the holidays bring the shine out of me! Who doesn't wanna shine bright like a diamond? 🙂 It's that time of year that we can literally wear head-to-toe embellishments, sequins, glitter or bright red and no one will judge you!
My vision for this look was fierce, bold, and dramatic with just the right amount of festive. I was inspired by the glossy high-shine of this skirt so I might have let my brave alter ego come out to play in these photos. Would Beyonce wear this look? Probably 🙂 The skirt is mini and bold but I love that it's not one of those pesky skirts that I have to keep pulling up all the time. Anyone feeling me? 🙂
Since patent leather can often read as more '80s-era versus modern, my advice is to balance it with a modest top like flattering knit ruffles, plaid prints, stylish neckties, bell sleeves, or a round neck-line. I would also wear this look with a pair of black boots if a lot of walking is involved, but I loved the touch of silver that these heels added to this look.
The bell sleeve top – which is actually a bodysuit! – adds the sweet element to the boldness of the patent leather skirt and the purse adds the perfect festive details in my opinion. Silver high-heels are my current show obsession and you'll be seeing them in most of my other Holiday looks. They go with almost everything!
Would you wear a patent leather skirt or is it too dramatic for you? Let me know in the comments below!
WEARING:
TOP SOLD OUT – SIMILAR HERE, HERE AND HERE
Photos by: Frank and Mel Photography
Hair by: Blo Blow Dry Carlsbad