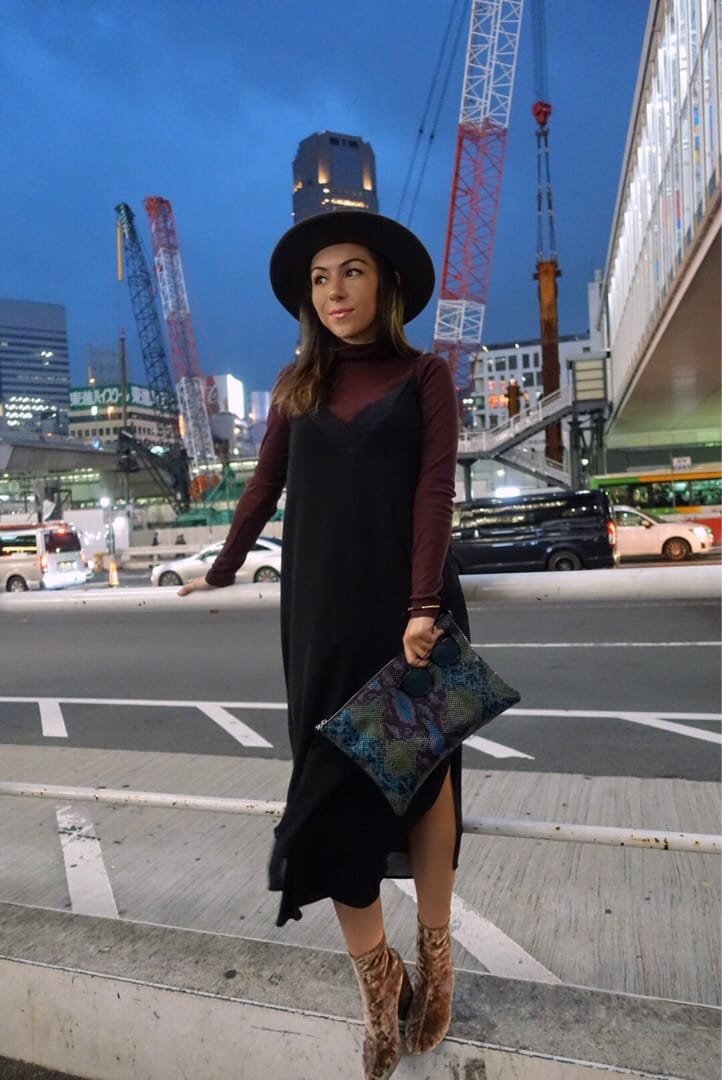 Hey guys,
With my last few days here in Tokyo, I thought I'd share some of my Tokyo Fashion Week looks here on the blog. Getting around Tokyo requires a lot of walking, but that's actually one of my favorite things about the city. I always feel active and I don't feel so bad about eating too much because I know I'll be walking it off on my way back 🙂
I wore boots and sneakers almost every day during Fashion Week since it didn't make sense to be running around in high-heels. Let's get real here. Especially in Tokyo where a lot of the roads are cobblestone. Here's a blogger secret: I always carry a bag to hide my extra pair of shoes!
What do you think about the champagne colored ankle boots though? Aren't they gorgeous? As you probably guessed…they're yet another pair from Public Desire. I told you I was obsessed!
I wore this look for a full day of fashion shows during Tokyo Fashion Week and it's a perfect outfit for running around the city. This slip dress is just so comfortable! It was a little chilly out so I decided to style it with a turtleneck underneath to stay warm. The clutch is one of the 3 bags that I brought with me and I thought it paired great with the effortless vibe of this look. I'm loving the colorful snake print!
So what do you guys think about this look? Let me know!
BOOTS: Public Desire