Happy Tuesday from San Diego! I'm finally back from Tokyo – right in time for Thanksgiving. Can you believe I was in Japan for over a month? Geez! Stay tuned for a post about why I was in Tokyo for so long. Tokyo is in full winter mode, but I was surprised that San Diego has gotten chilly too!
To help you prep for the holidays, I'm sharing 4 different Thanksgiving outfits for 4 different occasions. (I took these photos in Encuentro Guadalupe, Mexico – I was there for a couple of days with my bestie right before I left for Japan, remember?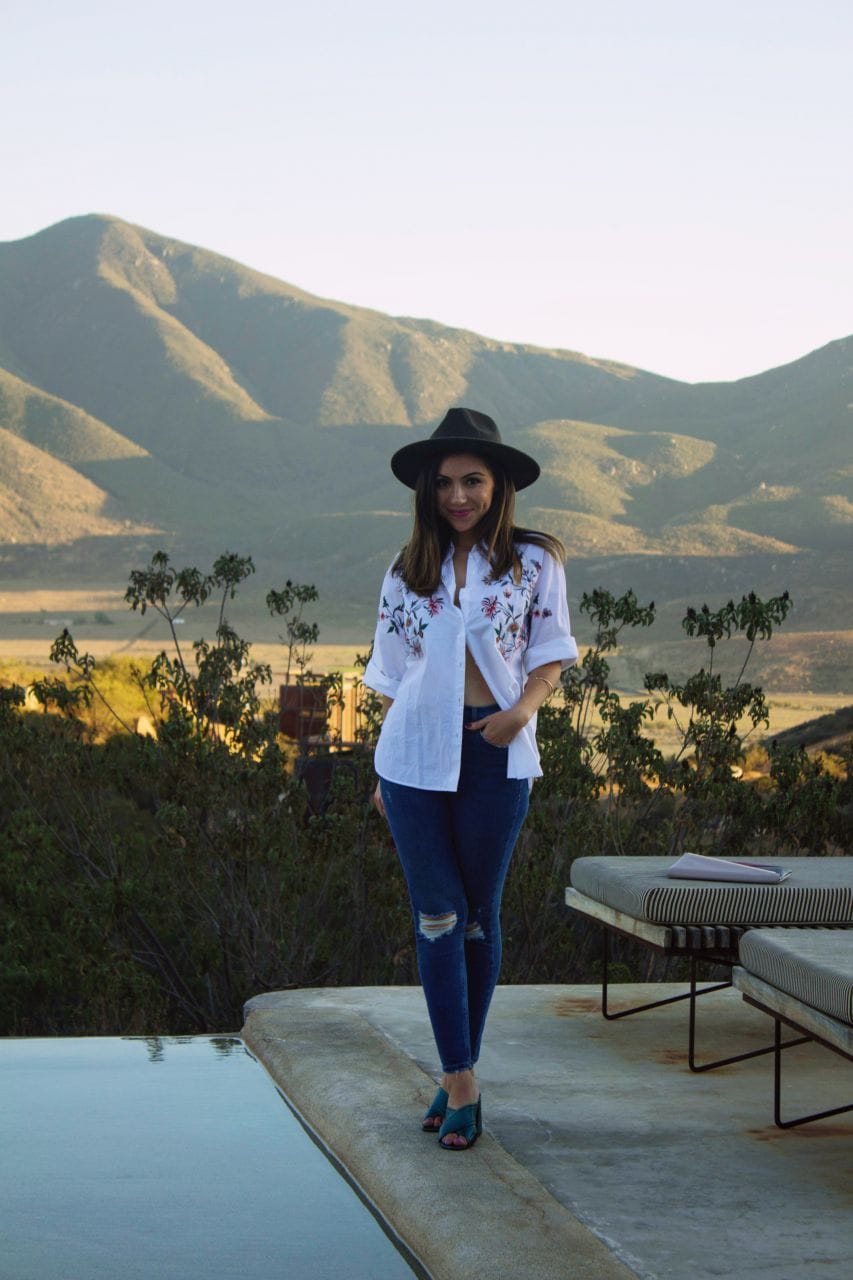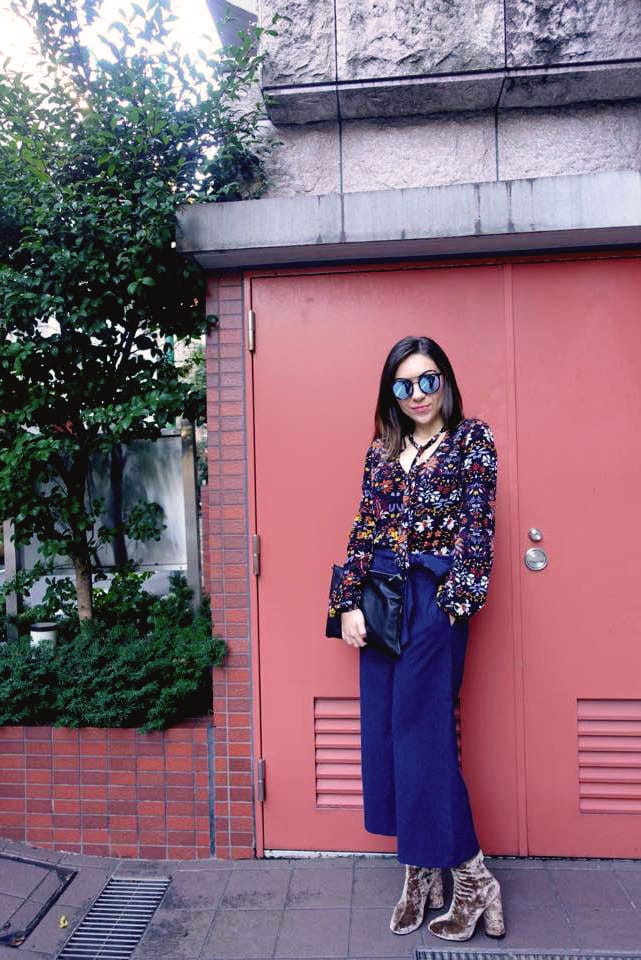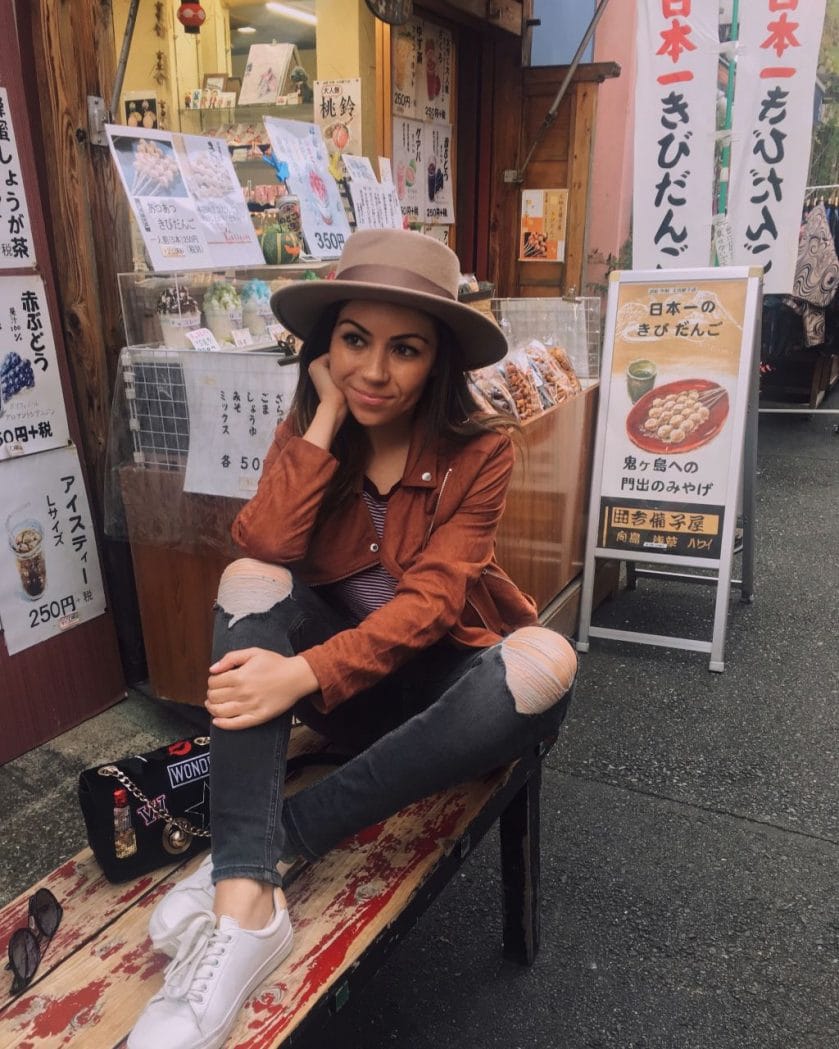 Look 1) Thanksgiving with the family – chic and cozy look: This striped knit dress is 100% giving me Thanksgiving feels! The colors, the knit material and the comfy fit make this dress so perfect for Thanksgiving. It's from Forever21 and only $22! Unfortunately it's not available any more but I linked similar ones above (below the first look image).
Look 2) Thanksgiving with the friends aka Friendsgiving – hipster look: Embrace your trendy side so you look great in every photo your friends tag you in!
Look 3) Thanksgiving party – fancy look: Got an invite to a swanky art gallery or a nice restaurant? A bodysuit keeps the outfit chic while the knit trousers make it comfy for post-dinner food babies!
Look 4) Thanksgiving while traveling – comfy and easy look: I've traveled many times during Thanksgiving – my favorite trip was to Chicago! The Macy's Thanksgiving Parade was so much fun! Being comfy and chic while traveling and exploring all day long can be an issue so I definitely recommend sneakers. Just don't forget to make your outfit festive and chic with accessories like a cute hat and biker jacket.
Which occasion are you going to this year? I'll be cooking with my friends and eating all day! 🙂
Happy Thanksgiving!
Photo credits: First two photos by my bestie Claudia Alvarez. Follow her on IG! She has an amazing feed and she's constantly traveling to the coolest places in the world! Her IG –> https://www.instagram.com/claudiaalvrz/
Last two photos by my amazing mom!