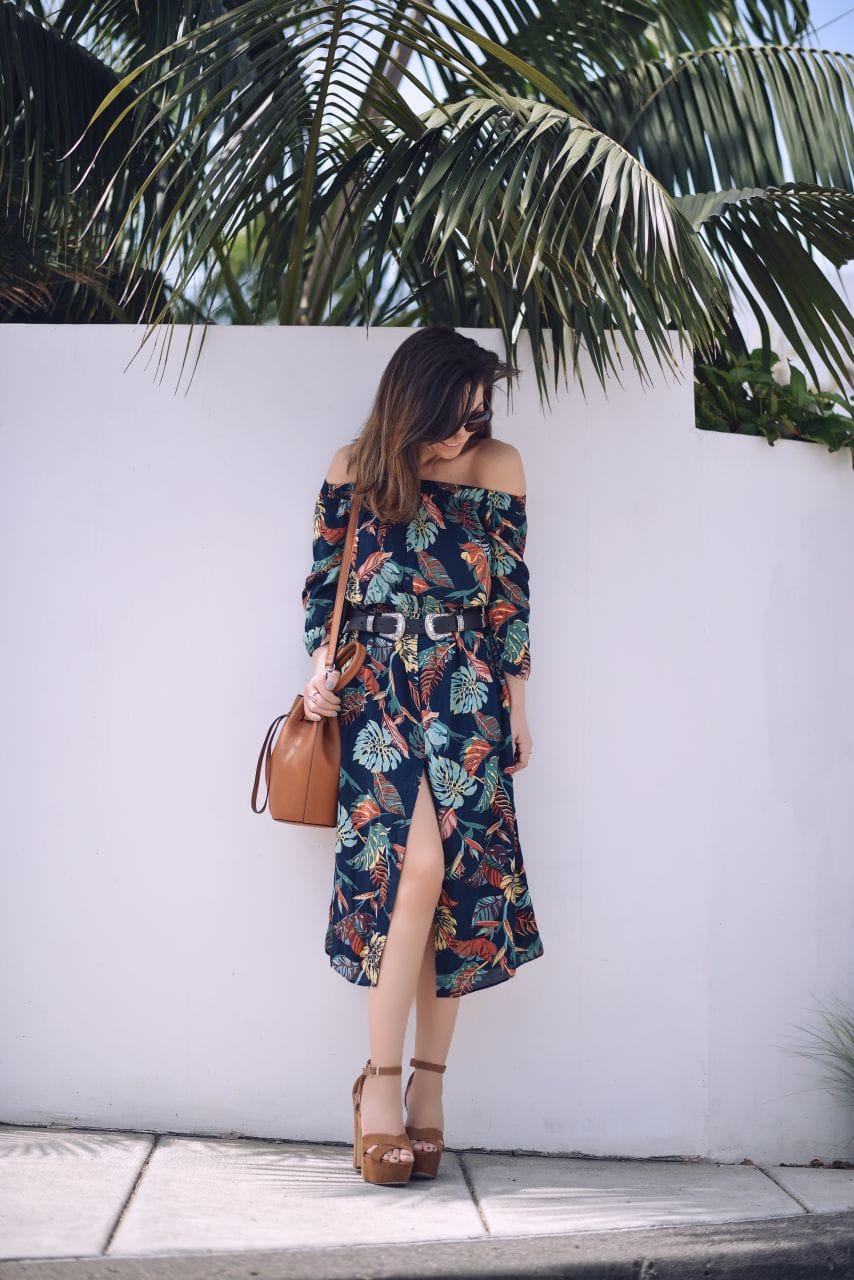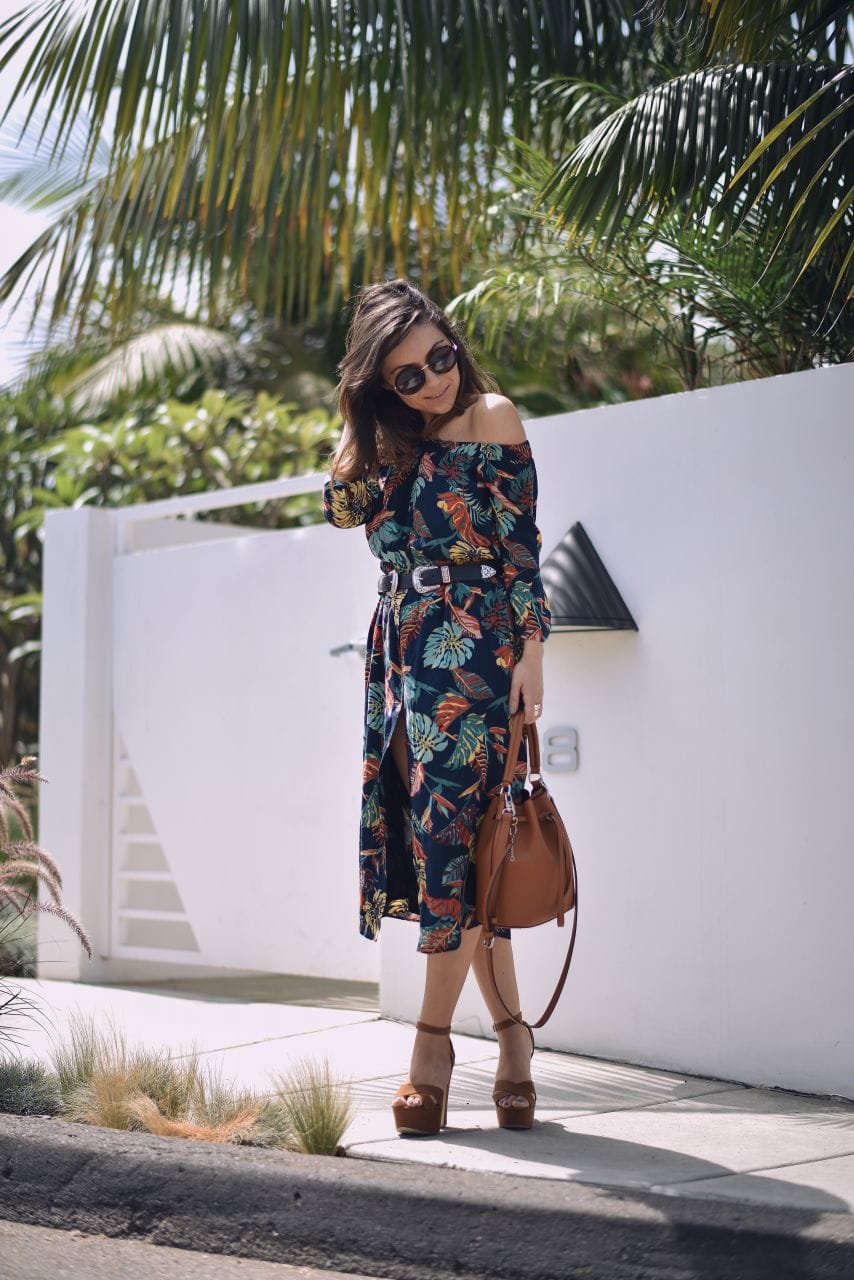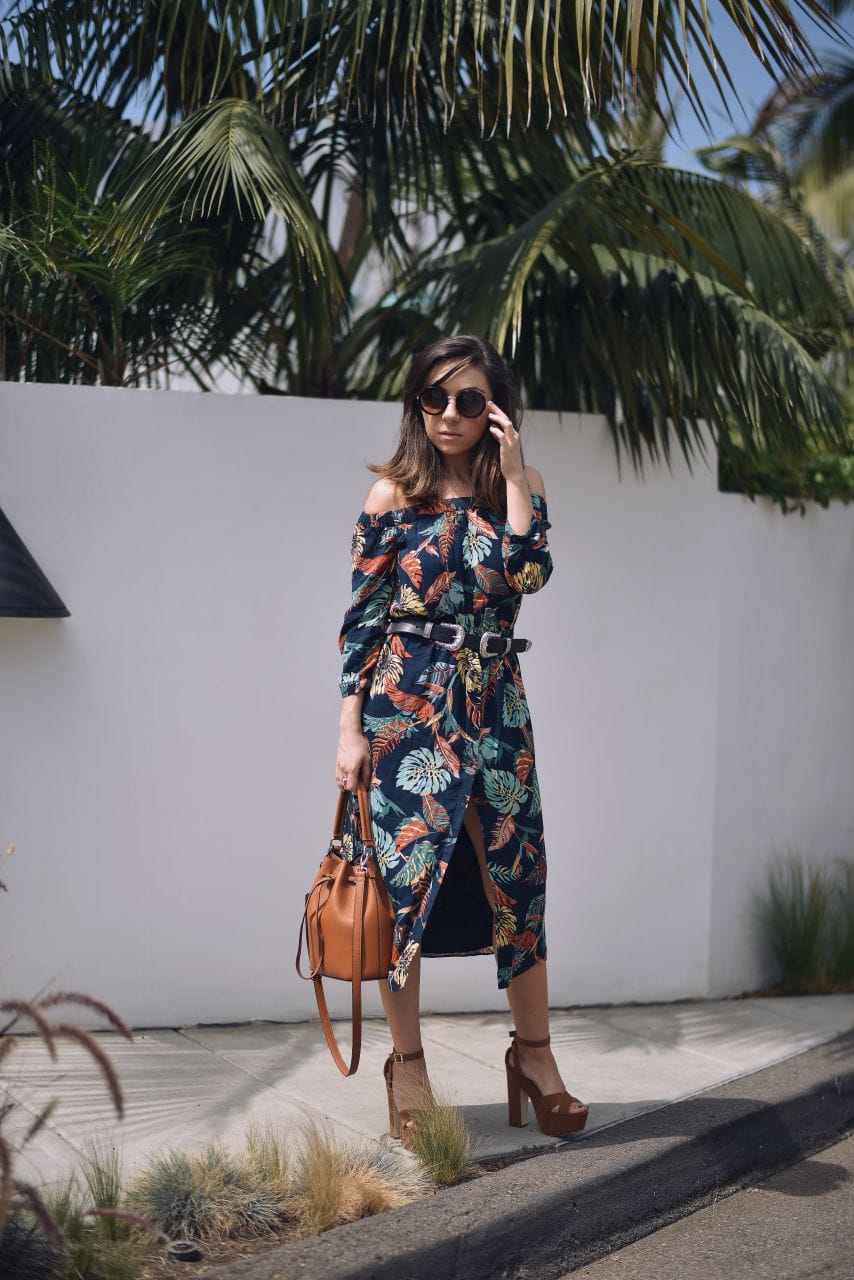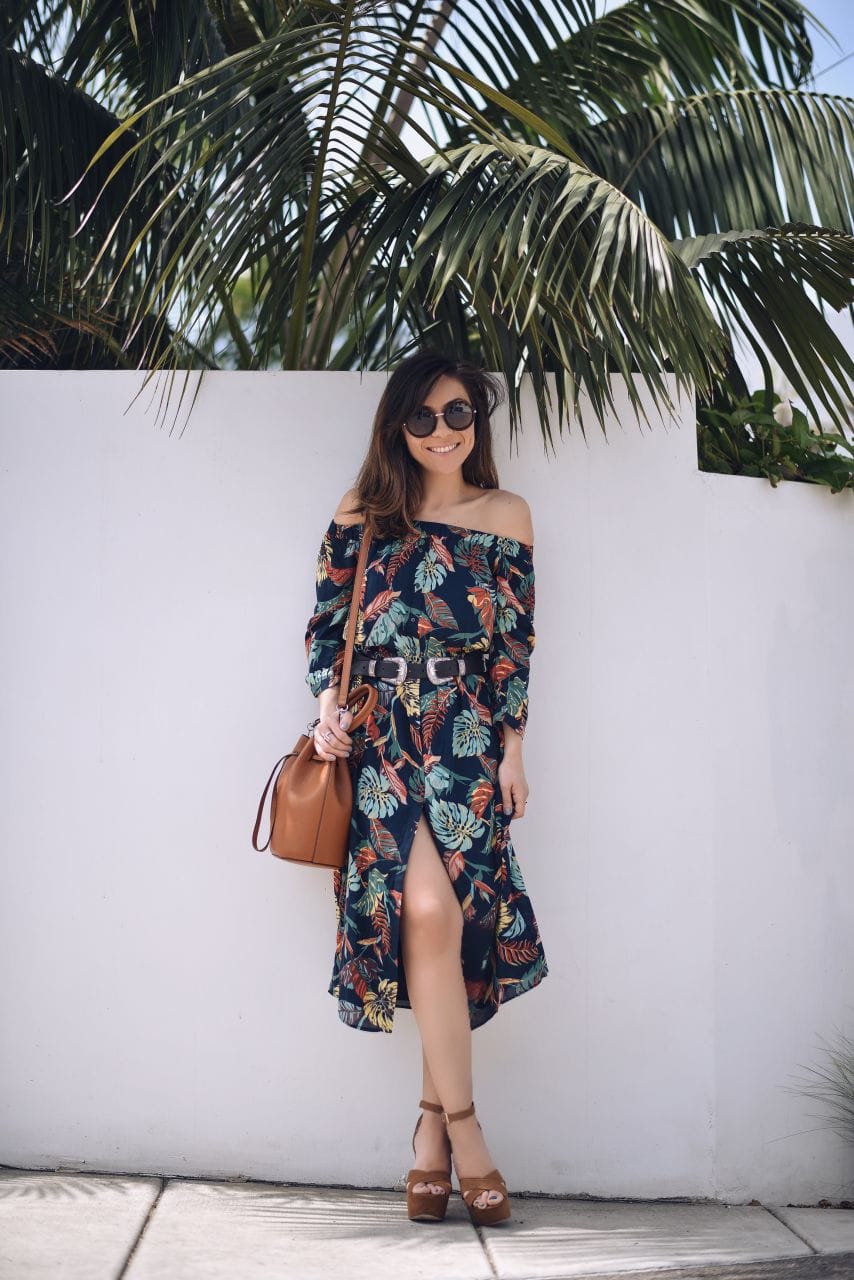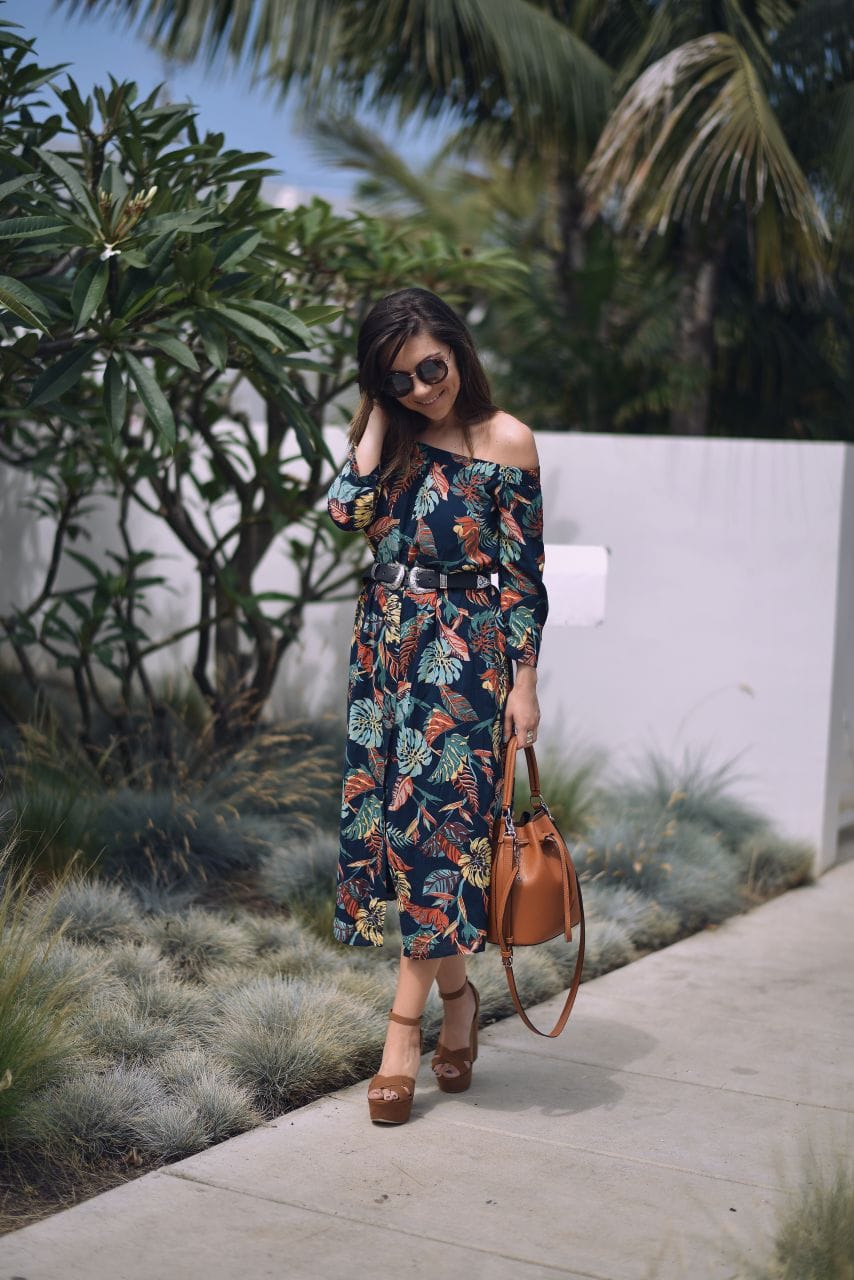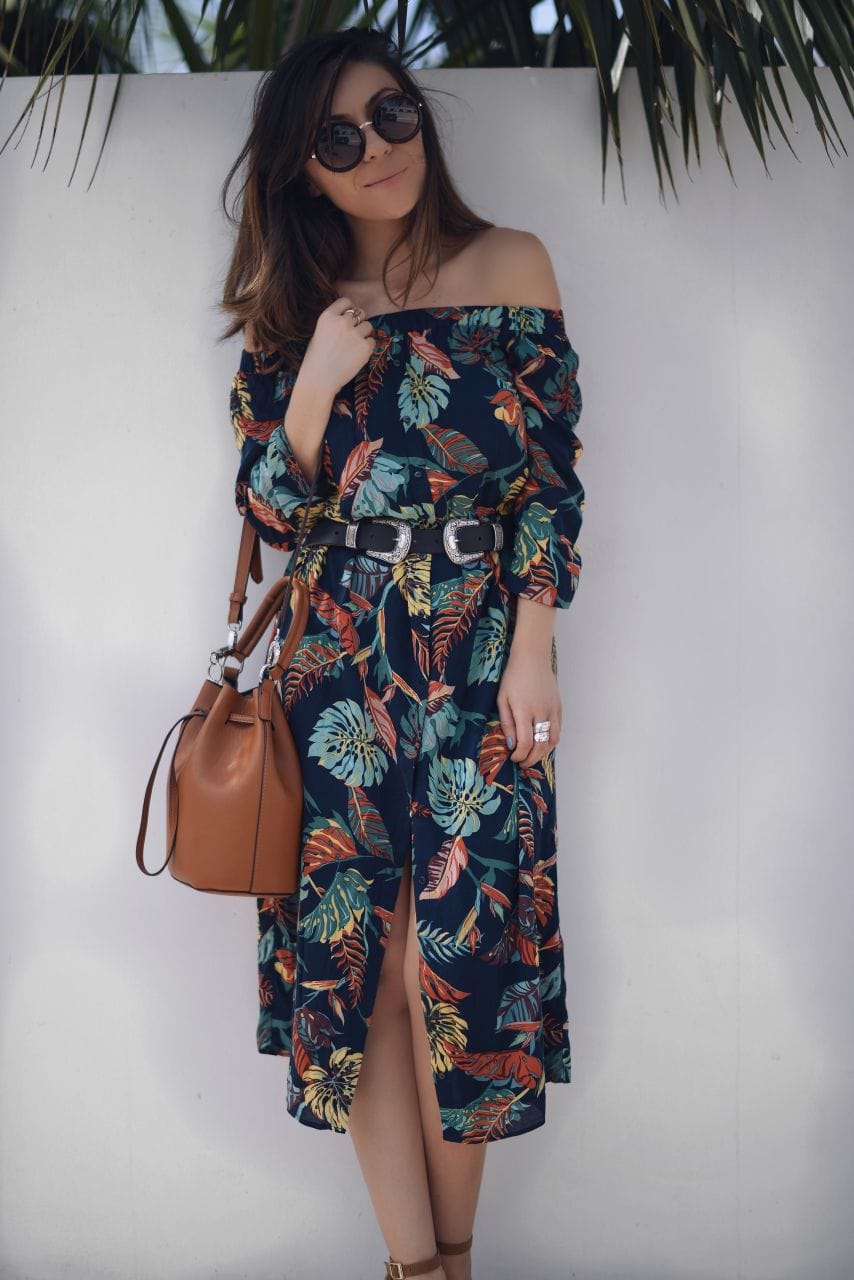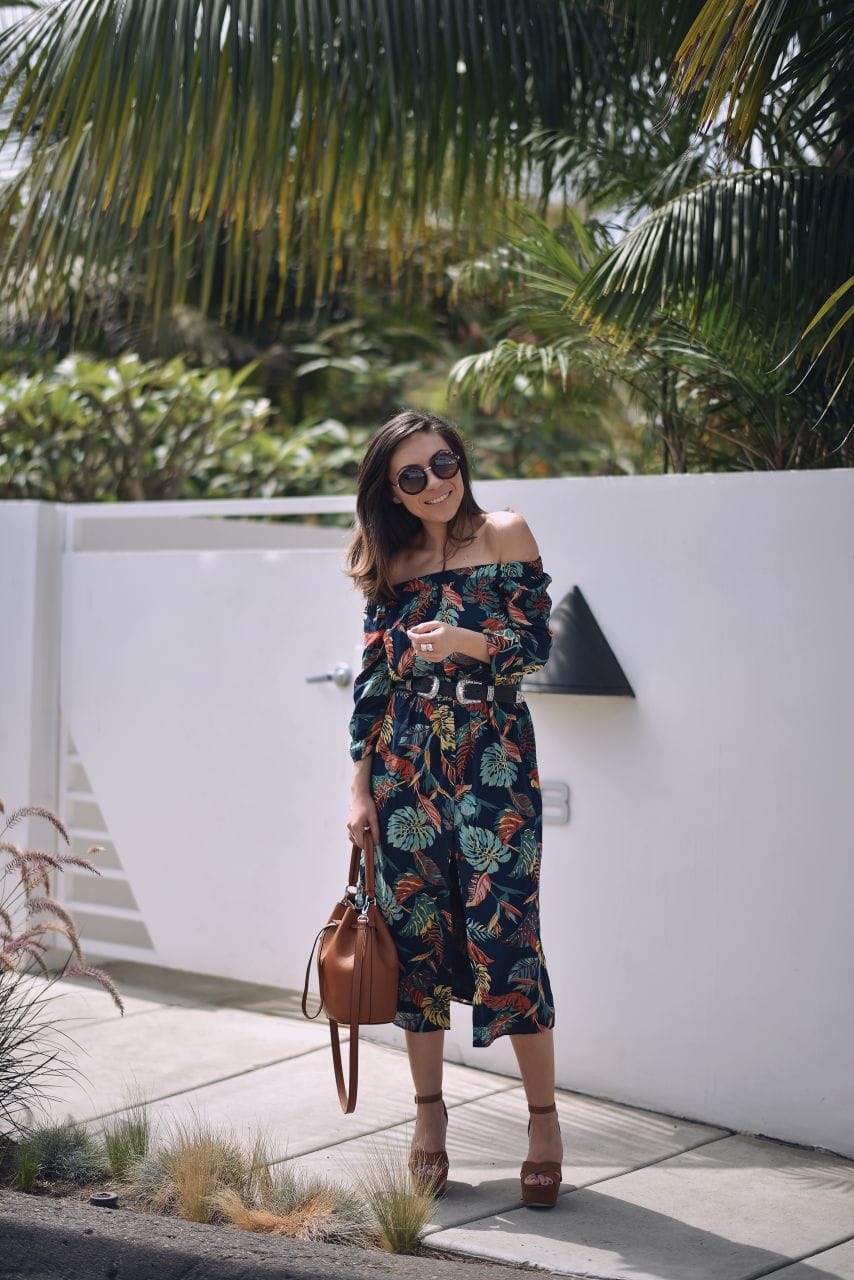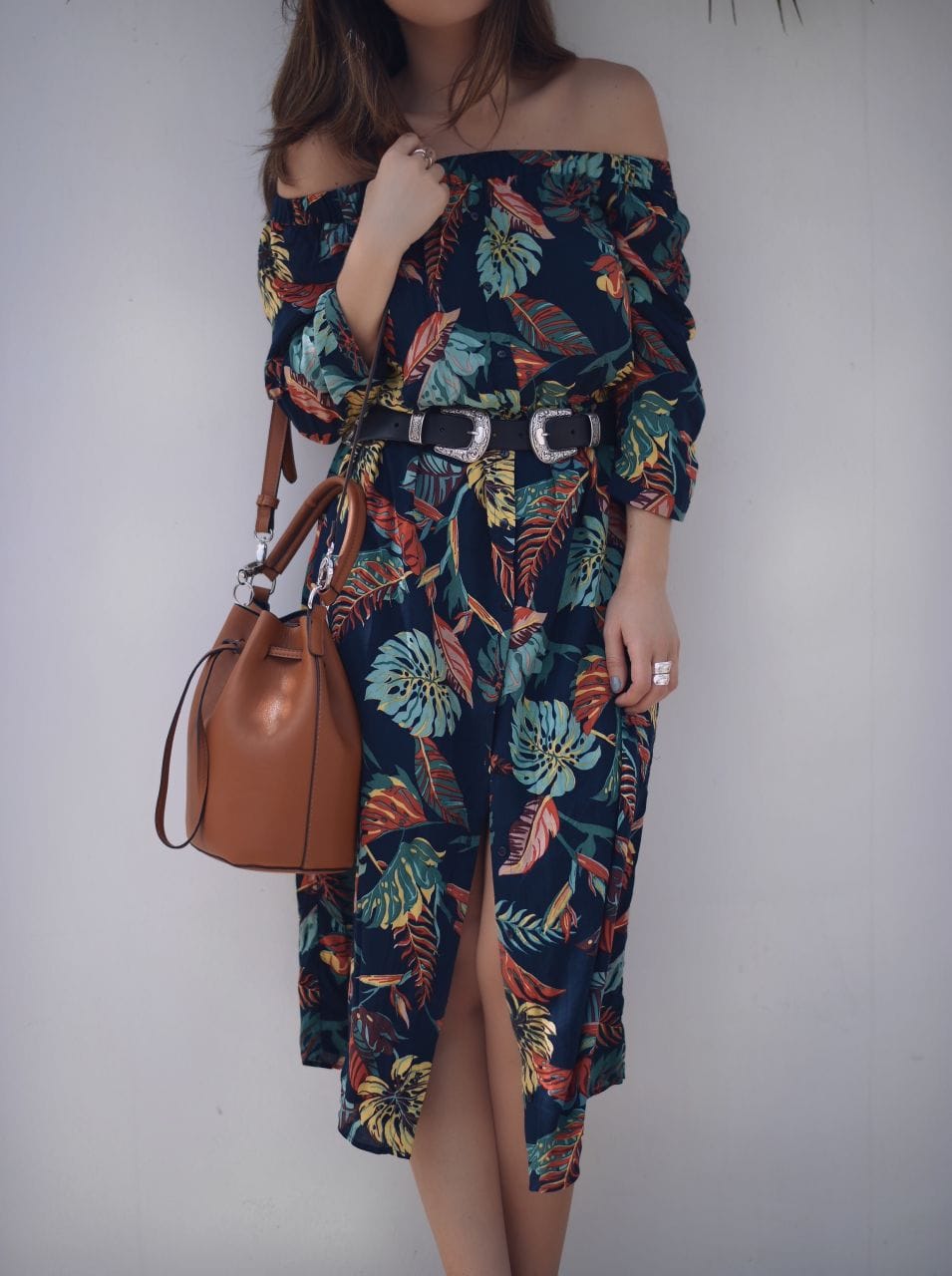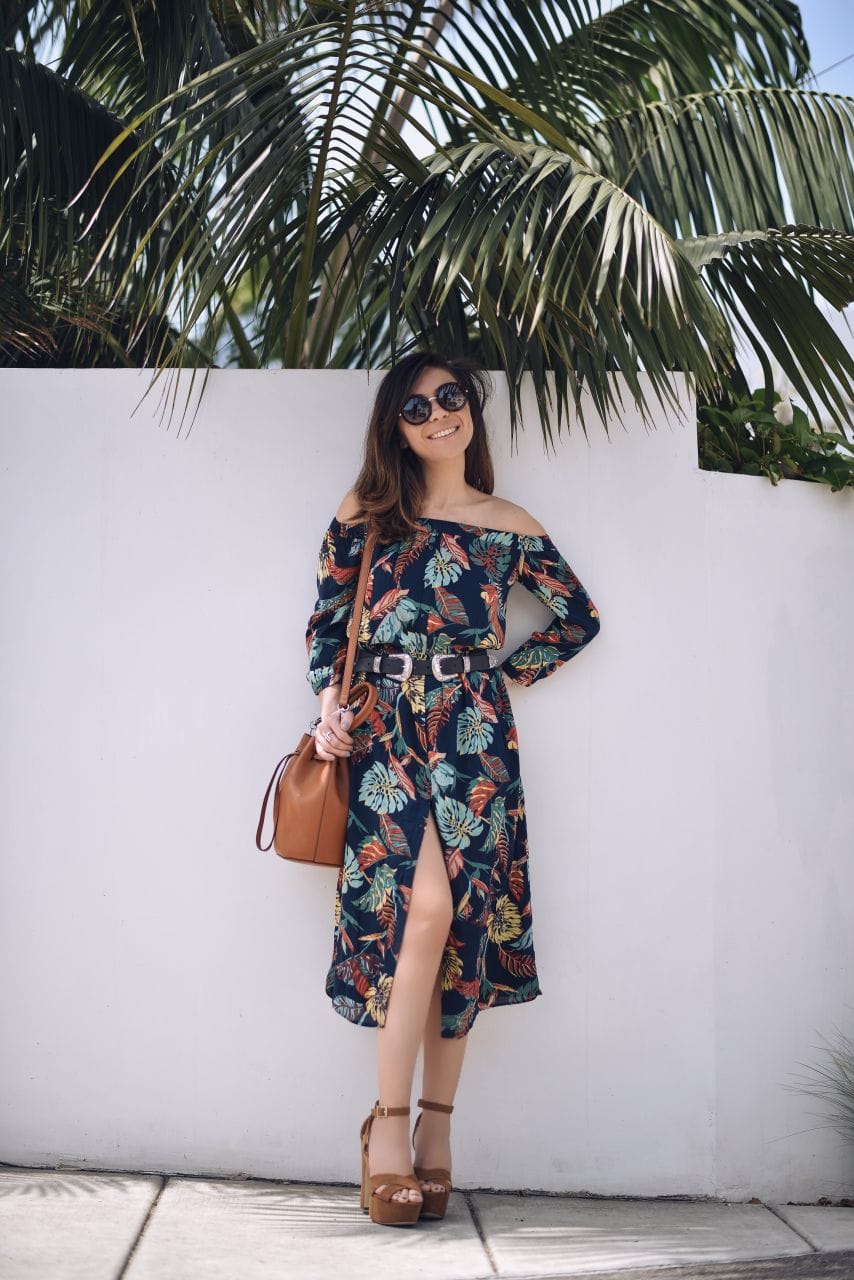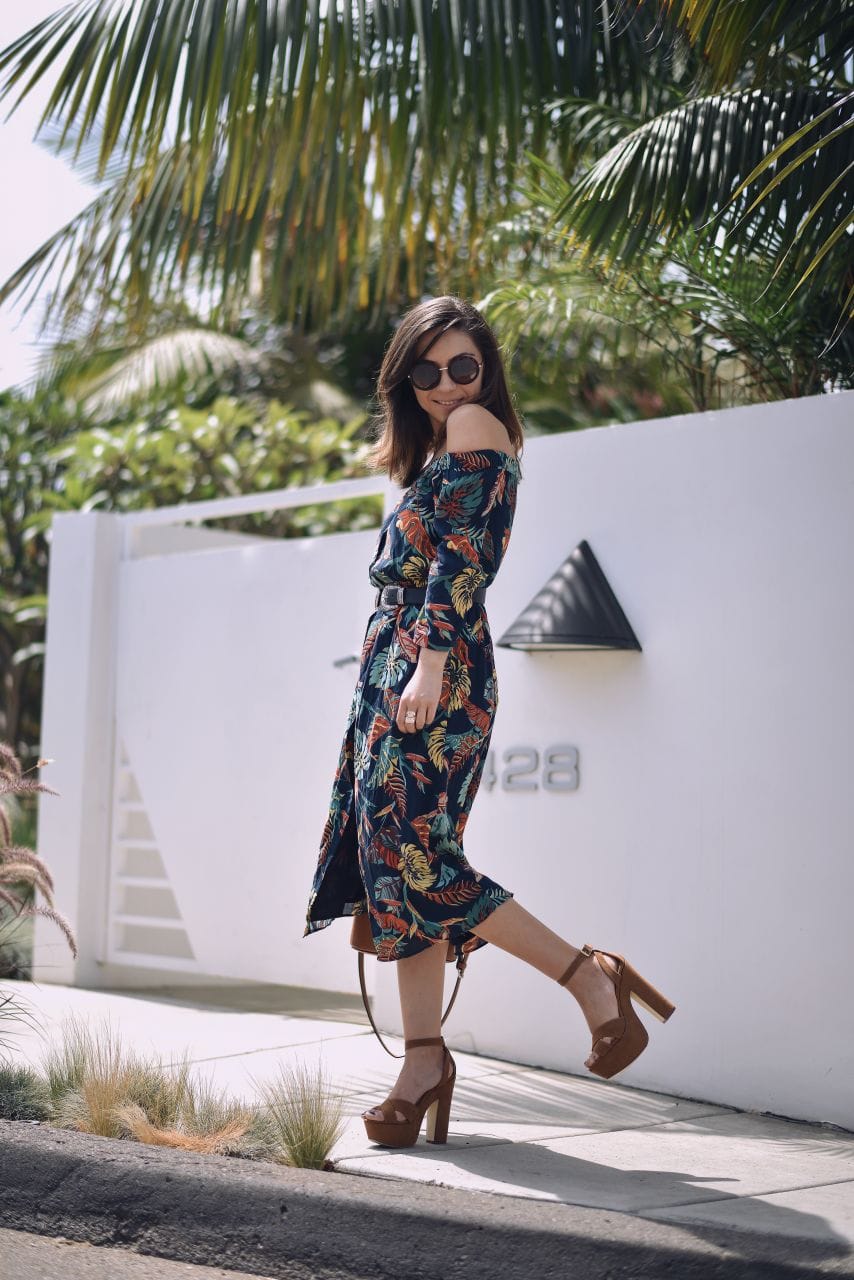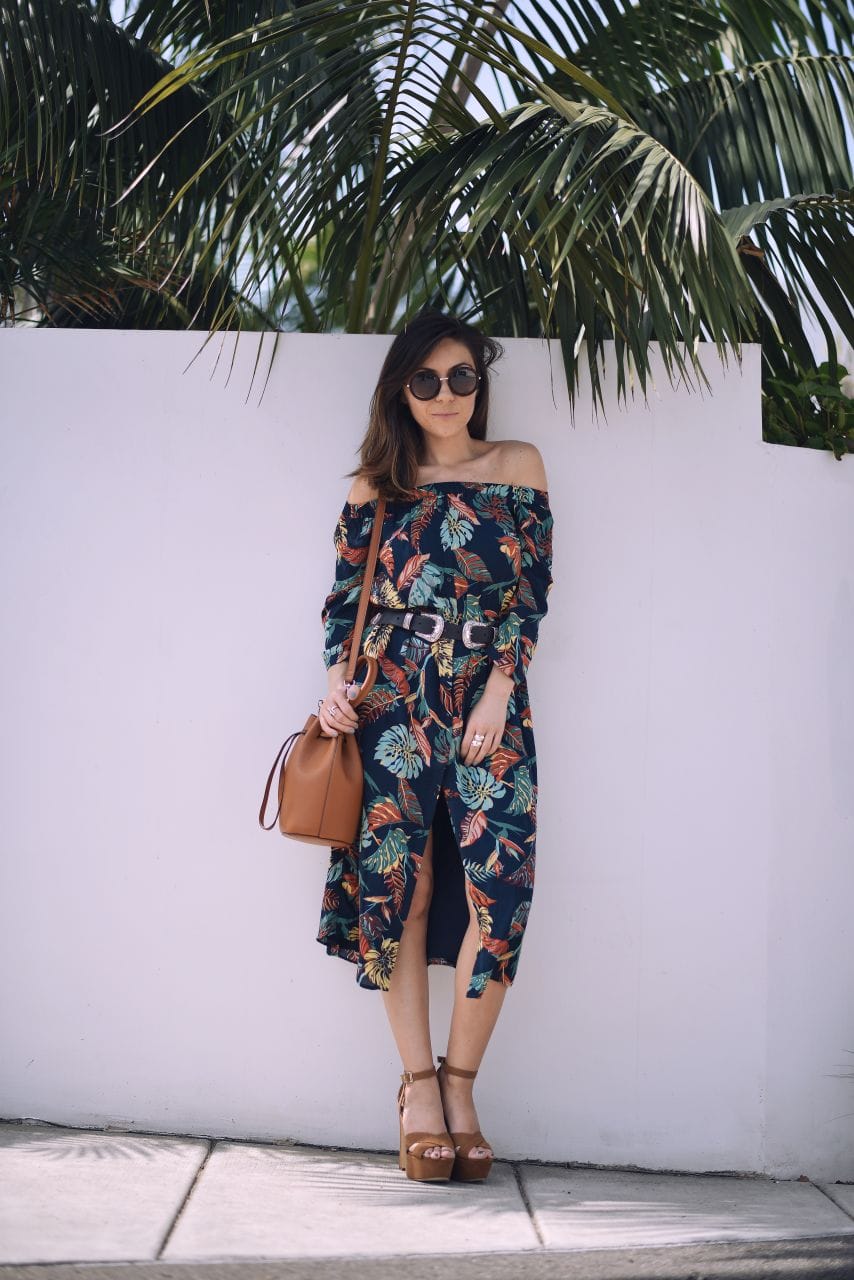 Happy Friday! Currently planning my upcoming trips to Phoenix, Turkey and Greece and I'm so excited! Summer and fall are my favorite seasons to travel and I already started planning my outfits for my trips.
Anyway, about this outfit: it has a lot of trendy pieces like the off the shoulder maxi dress, western belt, platform heels and a bucket bag. I loved how the western belt complemented this romantic dress. Mixing different trends is my favorite.
Off the shoulder maxi dresses are having their moment this season, and no matter what your plans, they're going to be your best friend for a stylish summer. You can wear them to brunch, festivals or even to a wedding. There's a breezy chic to off the shoulder looks that's difficult to find fault with. Denim and casual versions are perfect for lazy weekends, and fancy numbers are a must for grabbing summer cocktails. I own a couple of them and they're my new certified evening staple. Can't wait to see more dramatic silhouettes of this trend next fall.
I've picked a couple of affordable versions of this look for you guys to rock this summer. Trust me, your wardrobe will thank you for investing in a piece like this!
Also, I'm loving these sterling silver rings from Cassiano Designs. I'm hosting a giveaway for these rings on Instagram so be sure to check it out because today is the last day to enter!
Now off to meetings!
Kisses, nihan
Photos by: Henry Young