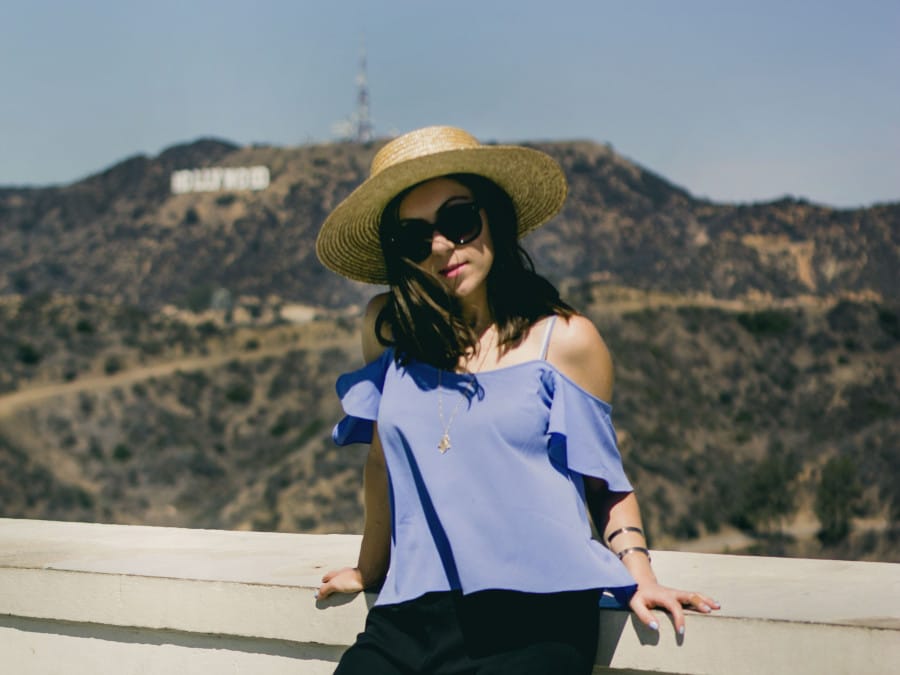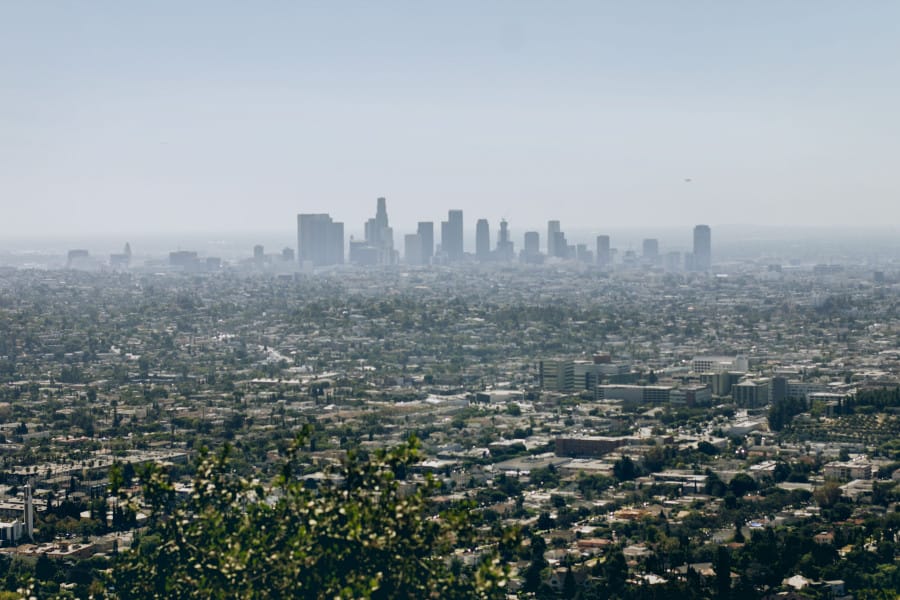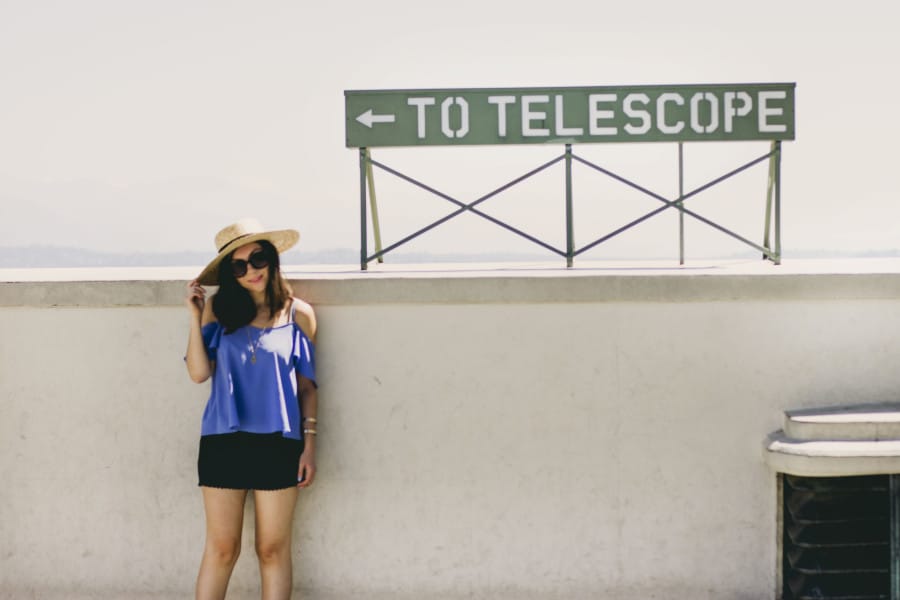 Greetings from Tokyo, Japan! I am so excited to be here and will share photos from Japan in my later posts. Meanwhile, had to share these photos from LA that we took a couple of weeks ago. The weather is gorgeous here in Japan but I hear it is still scorching hot in LA.
Location is the Griffith Observatory which is one of my favorite places in LA. I love coming to this place to take a break and reflect, and of course to watch the sunset. Definitely stop by the Griffith Observatory if you live in LA or planning to visit soon. See the amazing views of downtown LA and Hollywood from the upper floors, check out the stars from the telescope and do some people watching.
Still obsessed with Lack of Color hats. This is one is a wide trimmed version of the Spencer Boater. Cold shoulder top is from Topshop. The color of this top has been one of my most loved colors for a while. It's the same shade of blue with Essie's 'Bikini so Teeny' which I'm also wearing in these photos.
What are you wearing nowadays? Is it fall yet wherever you are?
See you in my next post!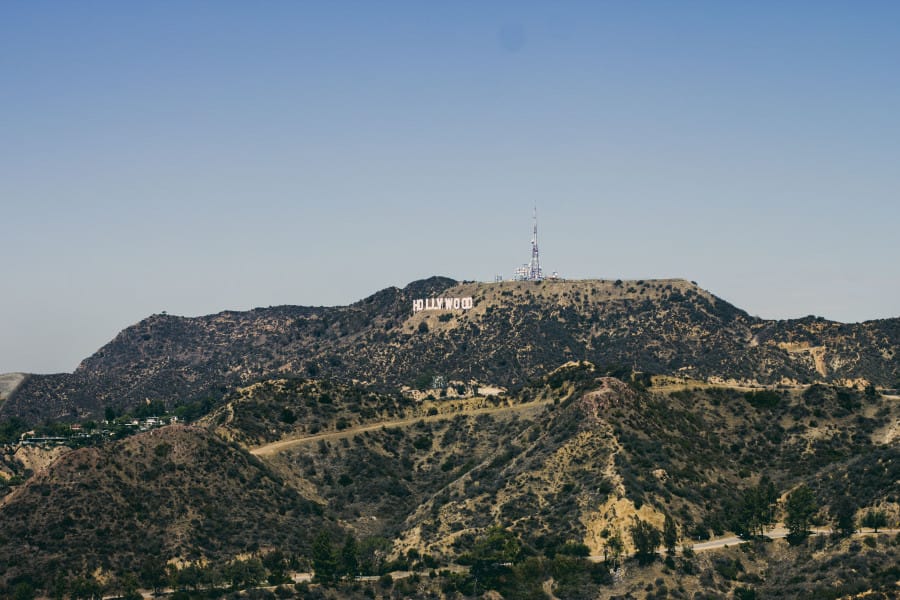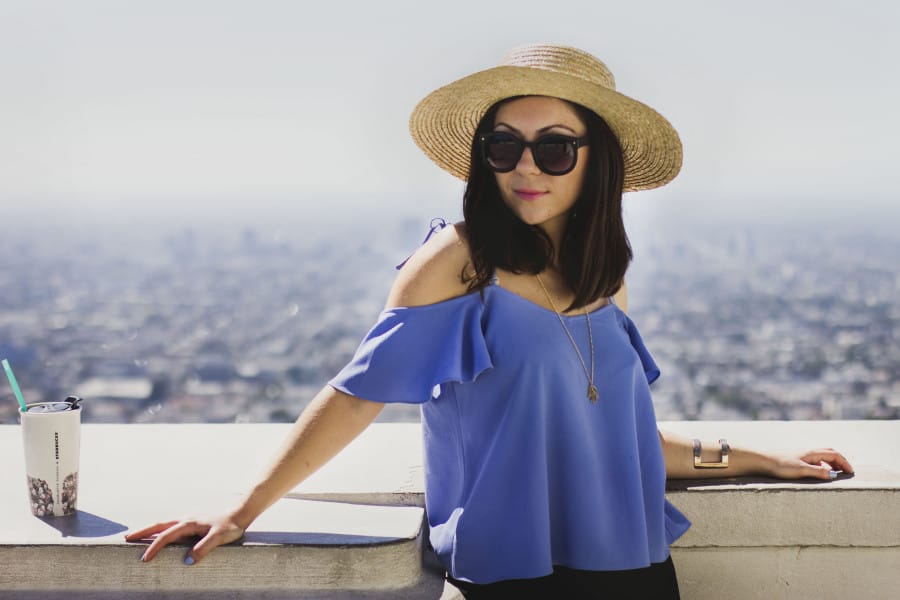 Photos by: Brianna Olsen
Featured Items