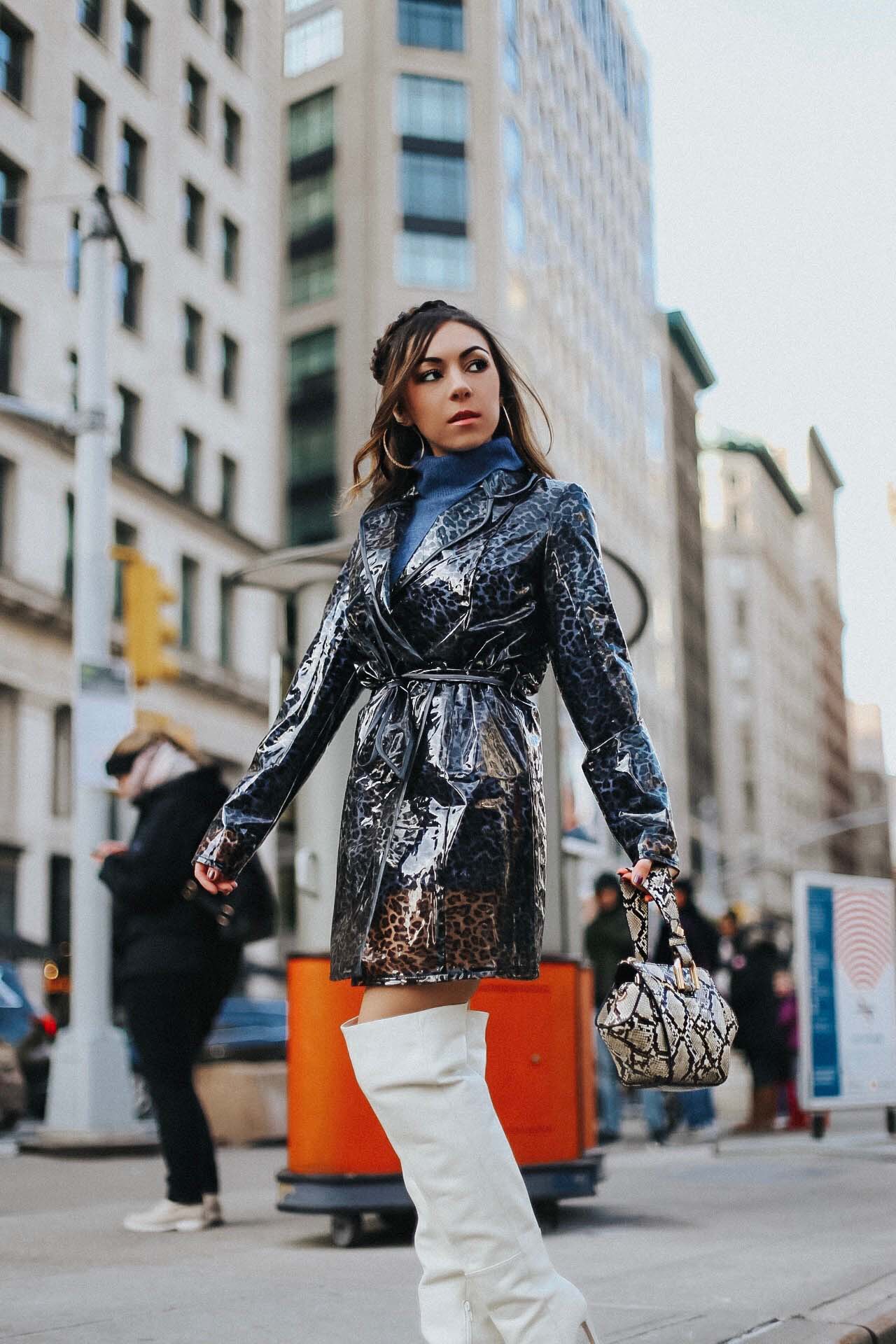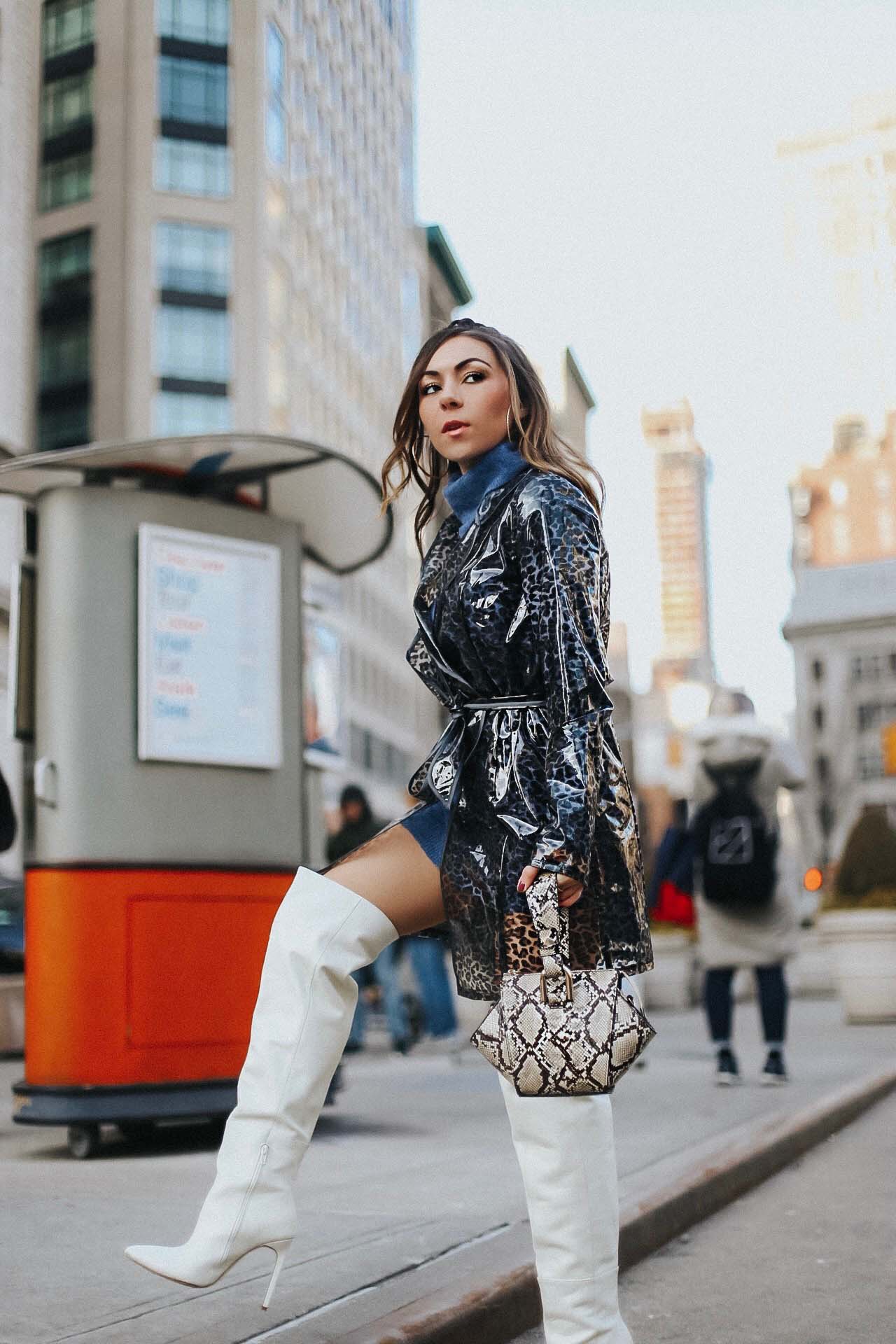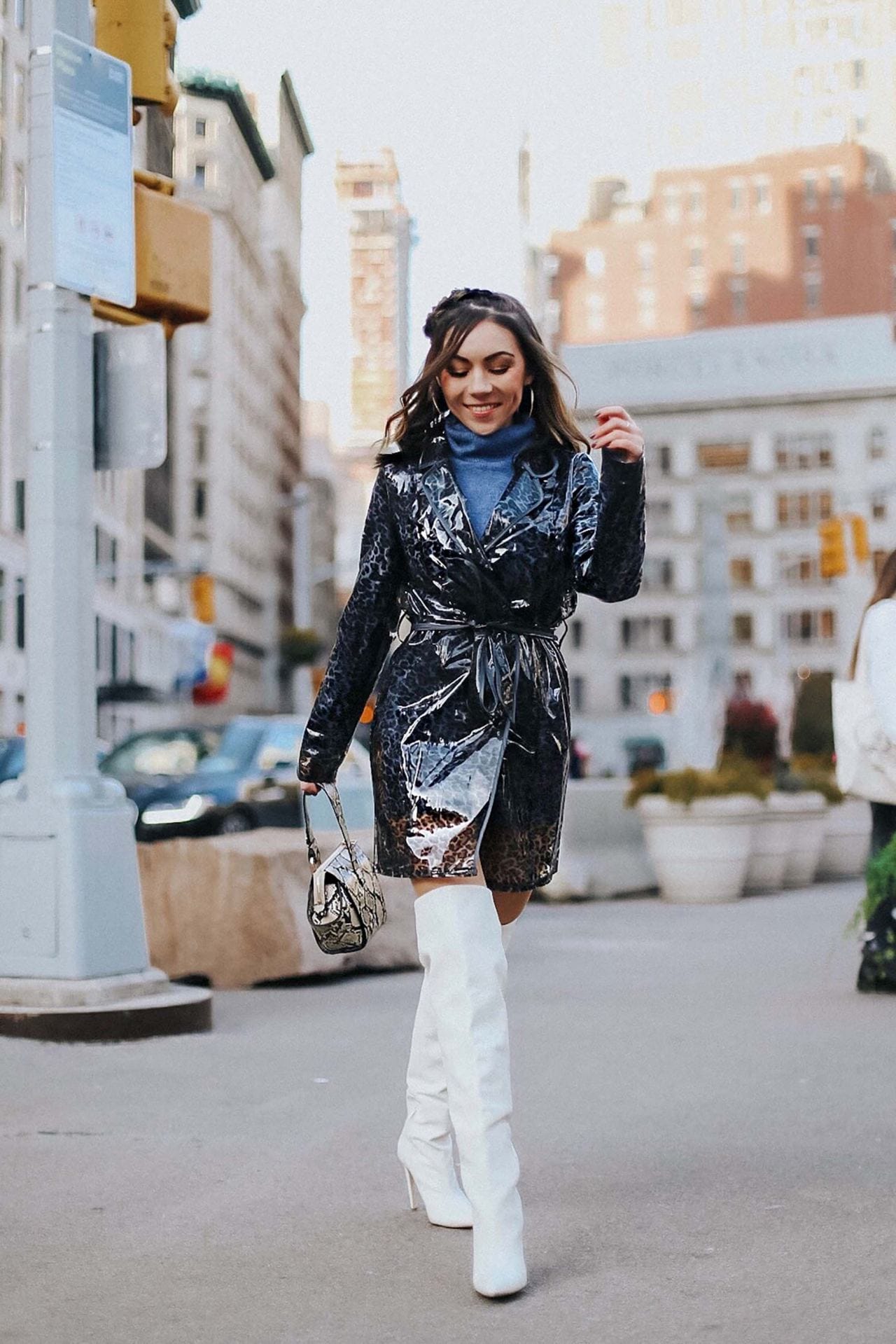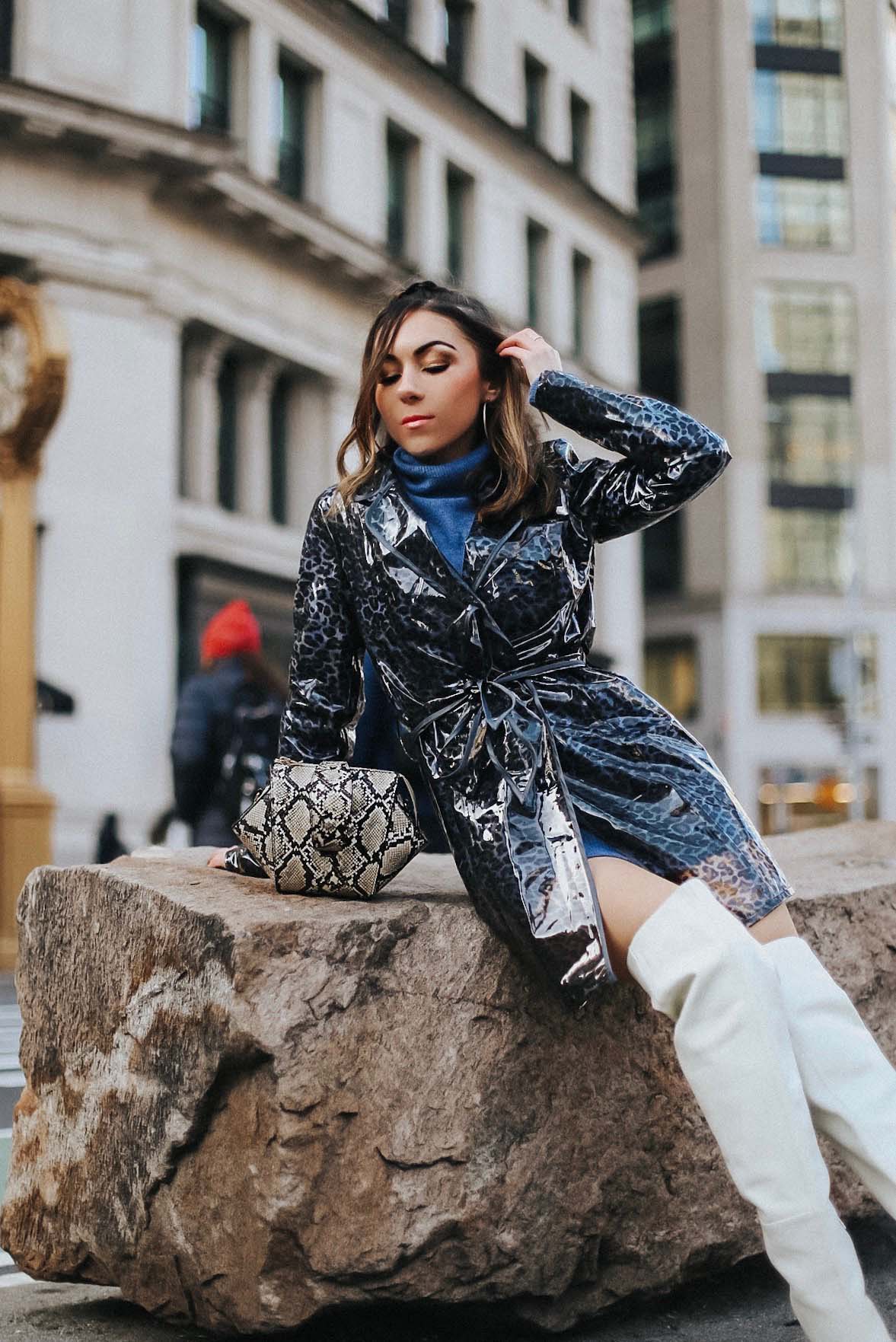 One of my favorite trends from New York Fashion Week this month was trench coats! These sophisticated, chic and timeless trench coats come in all types of textures and colors. Trench coats are one of my all-time favorite fashion staples and usually around this time of year, I start growing out of big coats and get excited for spring coats – mostly being trench coats. I got my hands on two styles while I was in New York and already wore both of them a few times. This one that I'm wearing doubles as a raincoat so two birds with one stone.
What I love about this trench is that it's clear! So you can wear any color underneath and it'll give the illusion of an entirely different look. I loved how I styled it with a blue sweater underneath, but I want to style different colors as well to experiment a little bit more. Since I 've been obsessed with these white thigh high boots this winter, (if you're following me on Instagram – you know), I had to combine these statement pieces in one trendy New York look.
I finished the look with a snake print bag and simple hoop earrings. If you're wondering, I wore opaque tights with this look since no pants were used for this look and it was freezing in New York 🙂 I decided to wear the oversized sweater as a sweater dress and called it a day! I wanted to emphasize the trench coat and the boots with this outfit, but you can definitely wear trousers or leggings if you're going for a more conservative look, or planning to wear it to the office – if you're working in a creative environment.
Will you try this fun trend this spring? Make sure to see the links abov for similar transparent trench coat styles and my full look.