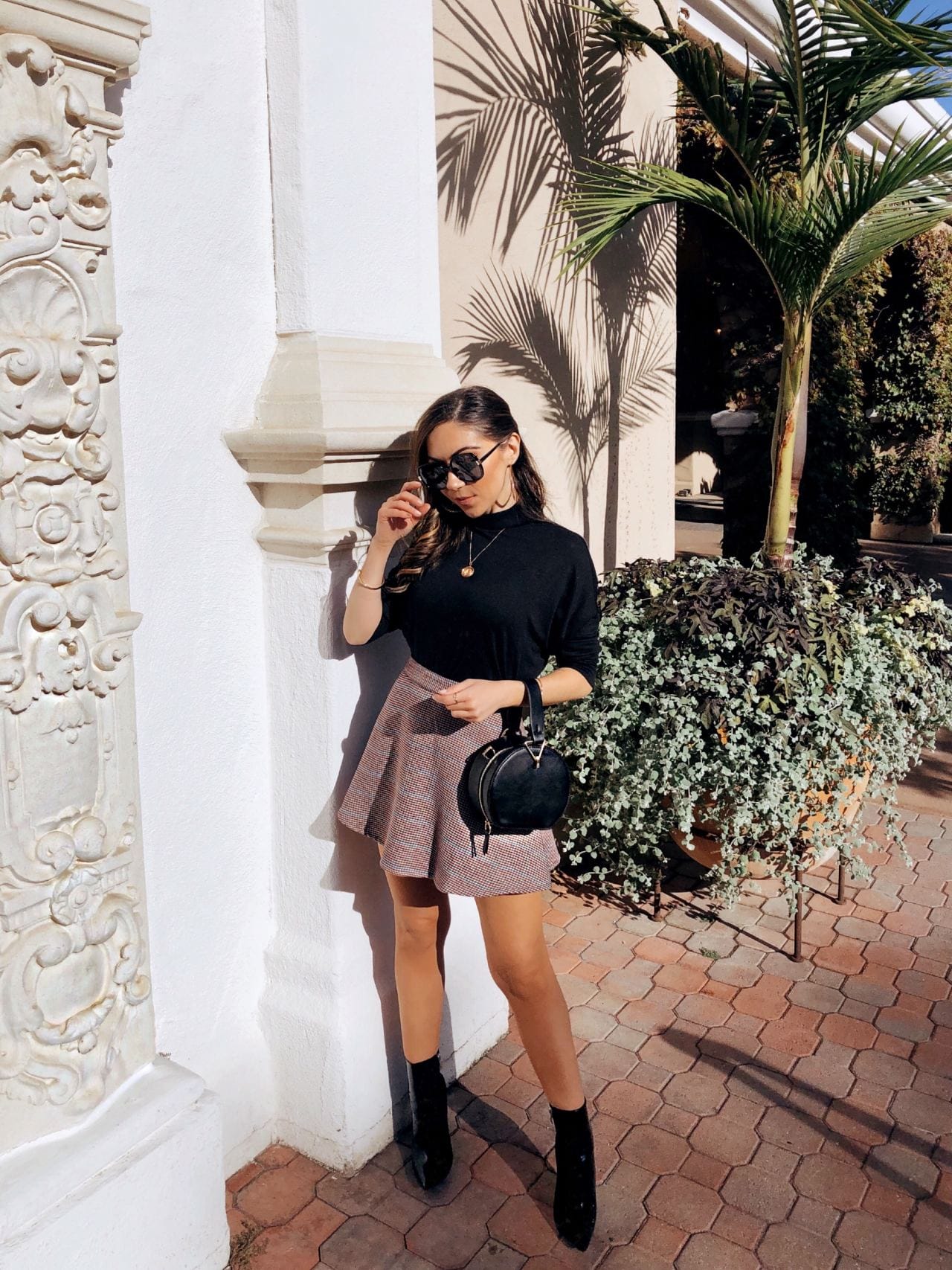 I've been super obsessed with mini geometric bags lately – especially circle ones – so I let myself get two during Black Friday this year. They were pretty affordable without the sale, but I was patient to wait for Mango's 30% off Black Friday sale. I paid $98 for both of these bags which is not bad at all, right? I'm still yet to receive the other one I ordered, but this one arrived a few days ago, and I immediately started wearing it. It's officially my new go-to bag! It also has a strap which I've been using as well – but I think it's cuter held as a handbag in pictures. The metal details add a retro touch to the modern look of this bag, and I like that juxtaposition.
I received the bag on Saturday and immediately wore it to grab dinner with my girlfriends at Blanco's Tacos, my new favorite Mexican restaurant in San Diego. It's been cold in San Diego and I get cold very easily, so I love staying cozy in a fuzzy coat and boots.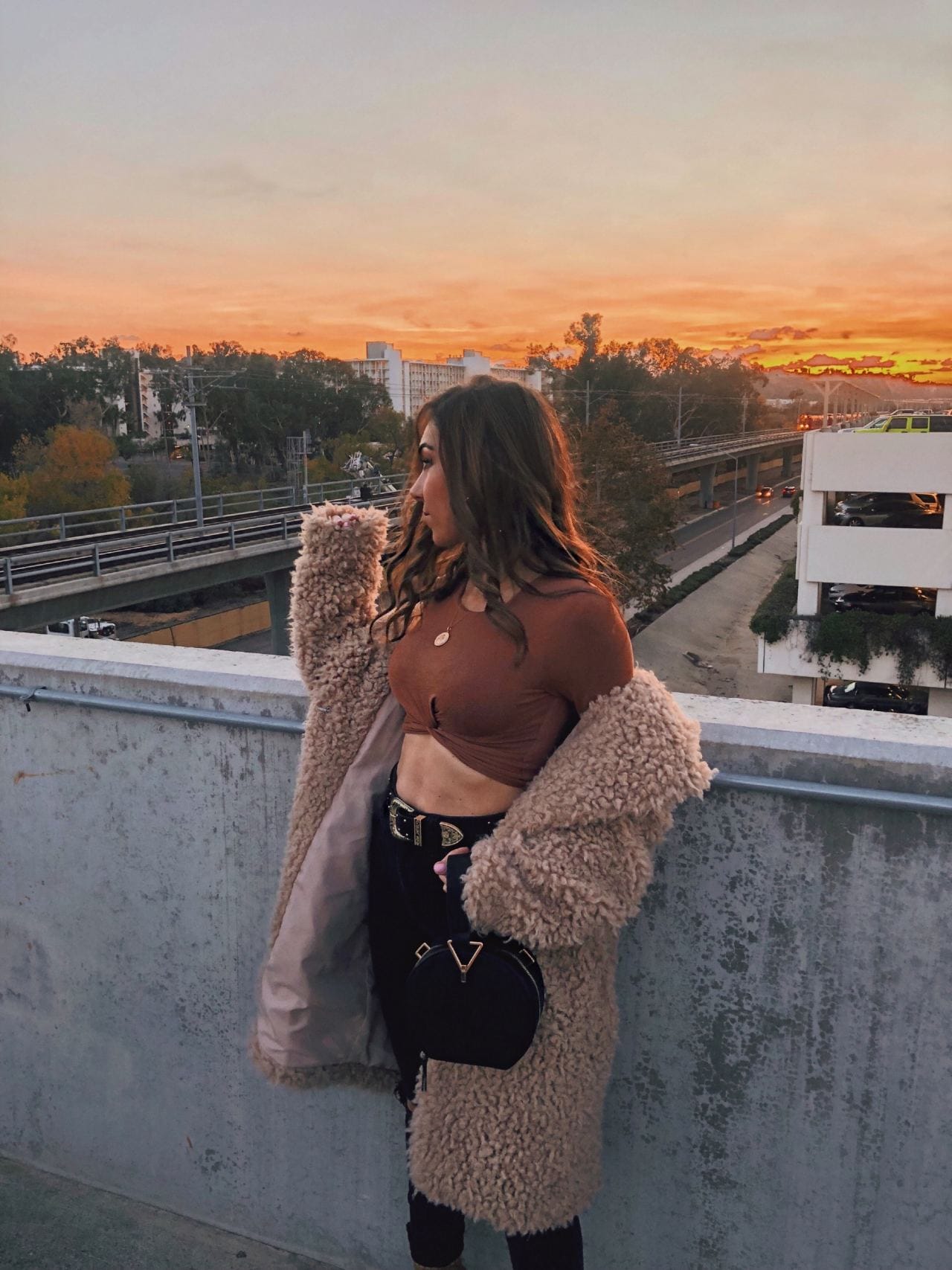 Since I'm already obsessed with it, I wore my new bag again on Sunday for brunch at the Del Mar Racetrack Turf Club, which was the last of this season. I dressed a little bit more preppy that day and love that this bag goes with everything. The circle shape is the perfect size for a day out/night in the city, and it's actually more spacious than it looks.
I'm on the hunt for more affordable circle bags, so I put together some of them I'm currently eyeing and they're all under $80 🙂 Let me know which one if your fav!
xoxo
Nihan
SHOP THE BEST CIRCLE BAGS UNDER $80
SHOP MY LOOK