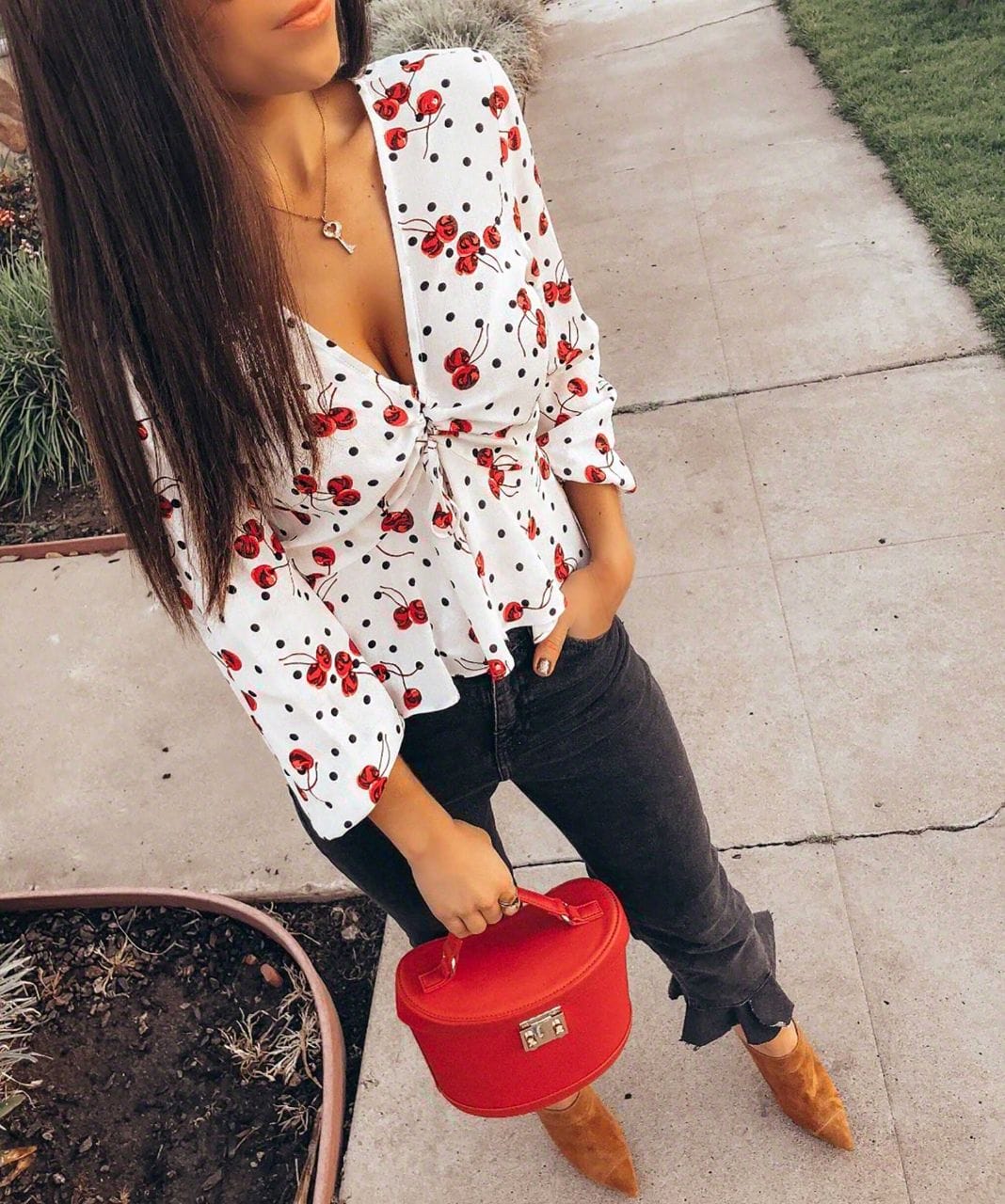 Happy first day of spring! I'm so excited for a new season, and the fun and playful trends we'll be seeing everywhere this spring.
I'll be sharing my top spring 2018 trends with you guys in the next weeks, but I have to start with a print I've already been wearing since February. Remember this cherry print top I wore a couple of times? Spring's hottest fashion trend has already arrived. Yes, I'm talking about cherry print 🙂
So, if I were you, I would add a lot of (ok maybe 1-2 pieces are enough) cherry print to your wardrobe this spring. There are soo many cute and affordable pieces in stores right now, and I picked some of personal favorites for you guys. Let me know which item is your favorite!
Think of this print as a flashback from the 90's and an easy way to add color to your wardrobe. I think cherries are the perfect mix of sexy and vintage and I'm already investing in silky and flowy minis, and maxi dresses for the winter to spring transition. And can't wait to experiment with swimwear with cherry print for fun summer getaways!
xoxo
Nihan
DRESSES
SWIMWEAR
SHOES
TOPS
BOTTOMS