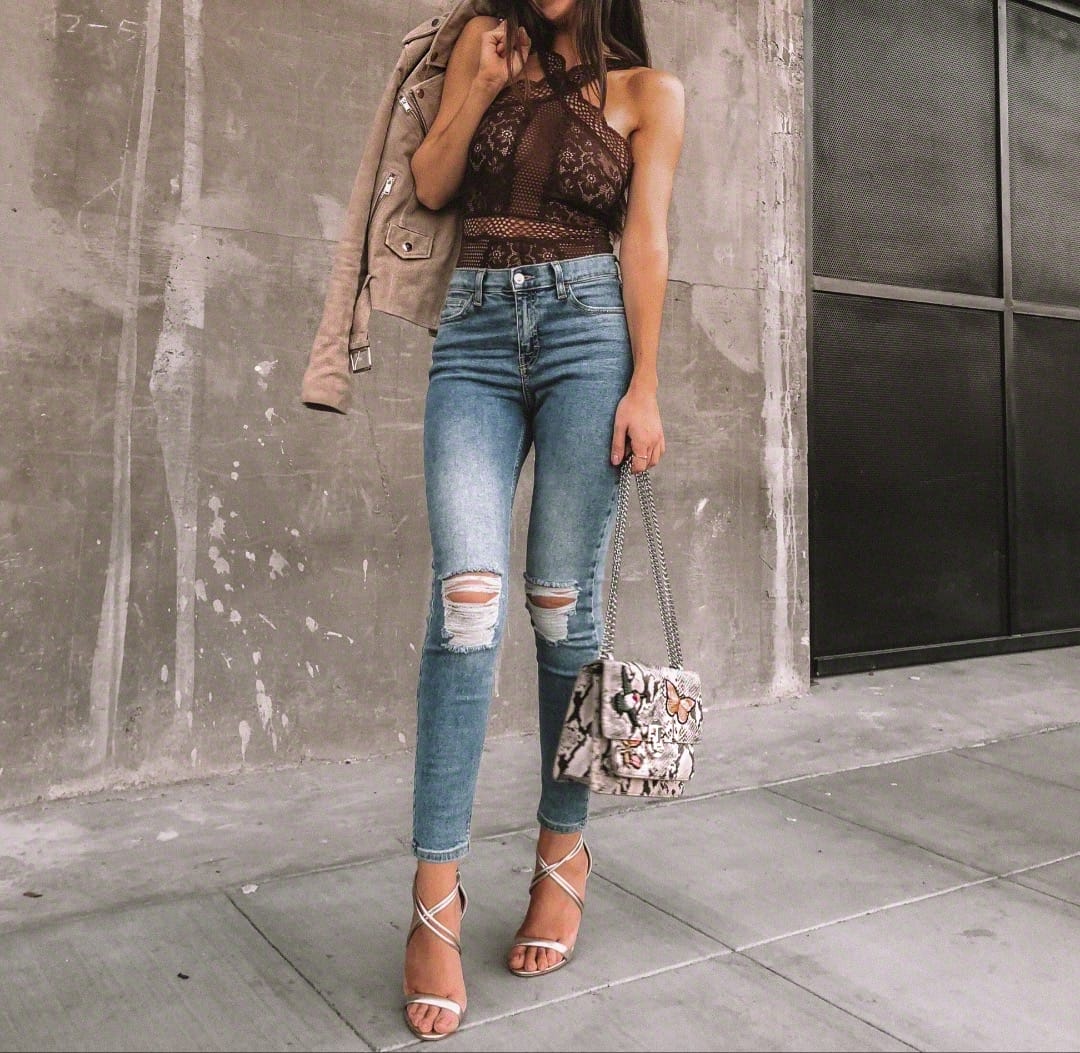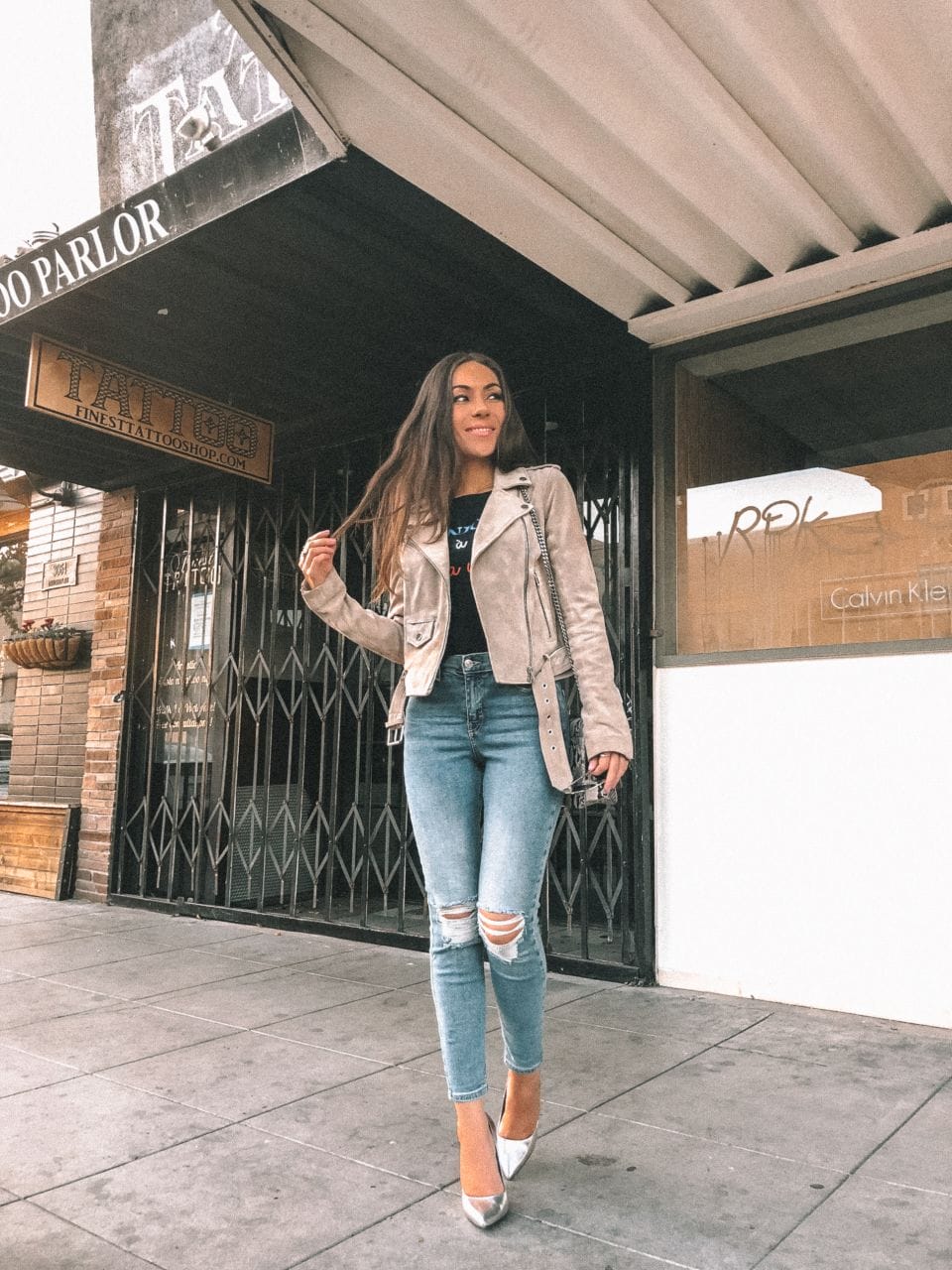 You guys know about my obsession with biker jackets. Even though I took a break from biker jackets, like my recent love with faux fur jackets and kimonos, my biker jacket collection is always my real love. I wear them year round – especially for evening hangs and on those days where I don't have time to style a new look. I know I can make a biker jacket work with my favorite jeans and high-heels and I'm good to go! The most recent addition to my biker jacket collection is this gorgeous real suede one from River Island. It fits perfect, looks great on everyone and the metal details will add that perfect amount of sass to any outfit! Even if you're just wearing sweatpants.
With this look, I wanted to show you guys how I take a biker jacket like this from day to night. This look is perfect for a coffee date, meeting or even to work if you have a creative job (I used to dress like this when I worked at a TV station, so yes, it's possible). This cute print t-shirt is also from River Island, and I really like the slogan: Bonjour a toi! Print t-shirts – specifically the ones with French slogans – are super on trend right now and get ready to see them everywhere this spring! I scored a couple of other ones from River Island recently and linked them below.
For a night time look, I would swap the t-shirt with a sexy top like this one, which is actually a lingerie bodysuit, and the pumps with dressier high heels. This look is perfect for a girls night out, grabbing cocktails or a romantic date night. Valentine's Day is around the corner, so I will probably end up wearing this as my Valentine's Day dinner outfit this year. Looks effortless but definitely appealing in my opinion.
I've been wearing this jacket every day since I received it, so also wanted to share the pics below to show you guys how I wore it for a matcha date with my girlfriends. I wore it with black crazy ripped denim, a black tank top, baby pink high heels and a matching color bag. I already know I'll be wearing this biker jacket a ton this spring which might have already arrived in San Diego! It was 88 degrees out today!
xoxo Nihan
*River Island is having 20% off products in the Valentine's Day gift edit with code LOVE18! Code valid Feb 4th-14th.
Biker jacket: RIVER ISLAND
Logo t-shirt: RIVER ISLAND
Similar jeans: RIVER ISLAND
Similar shoes: RIVER ISLAND
Similar bag: RIVER ISLAND
SHOP MY LOOK
This post is in partnership with River Island, which is one of my favorite brands. All opinions are my own.