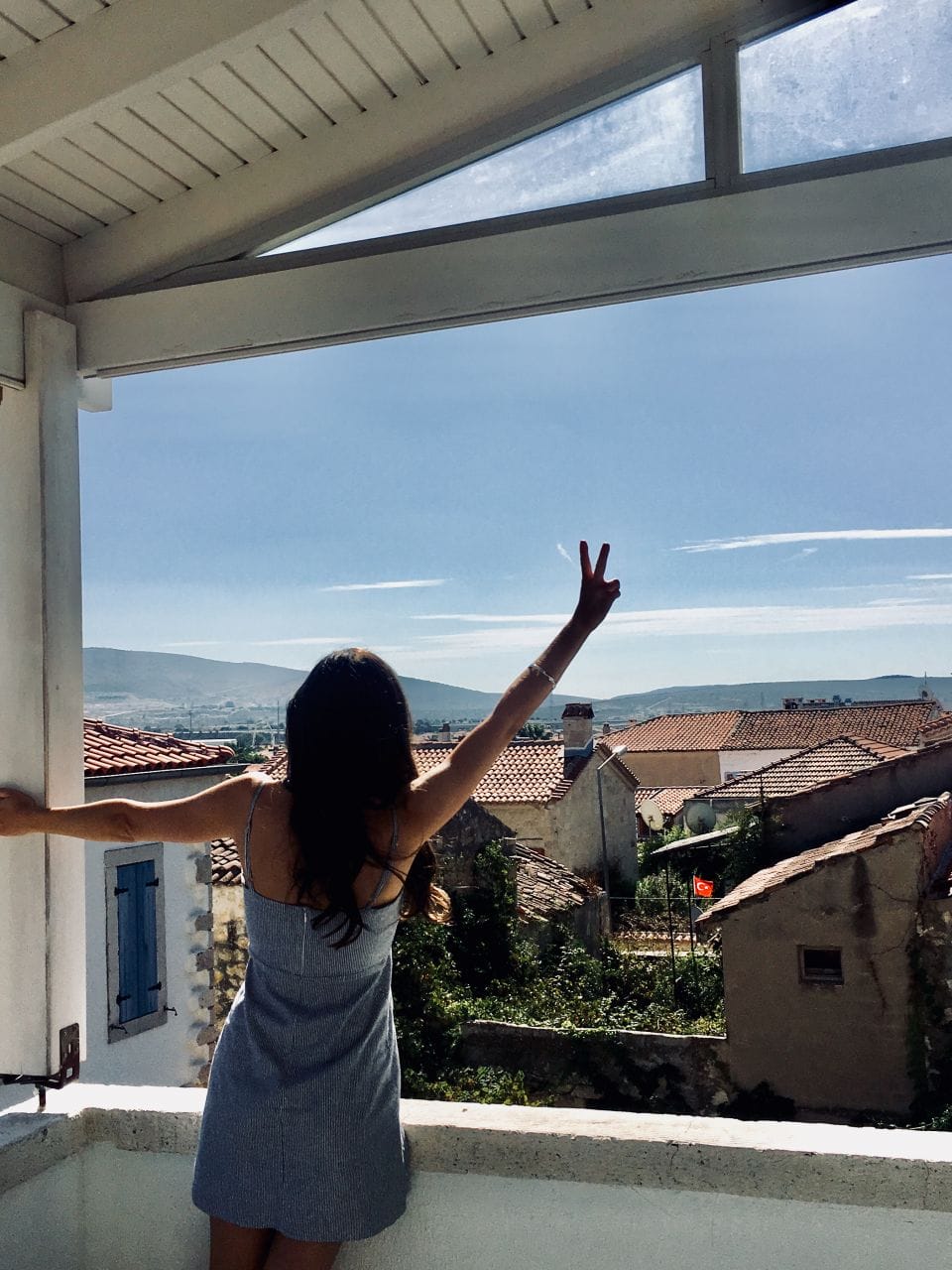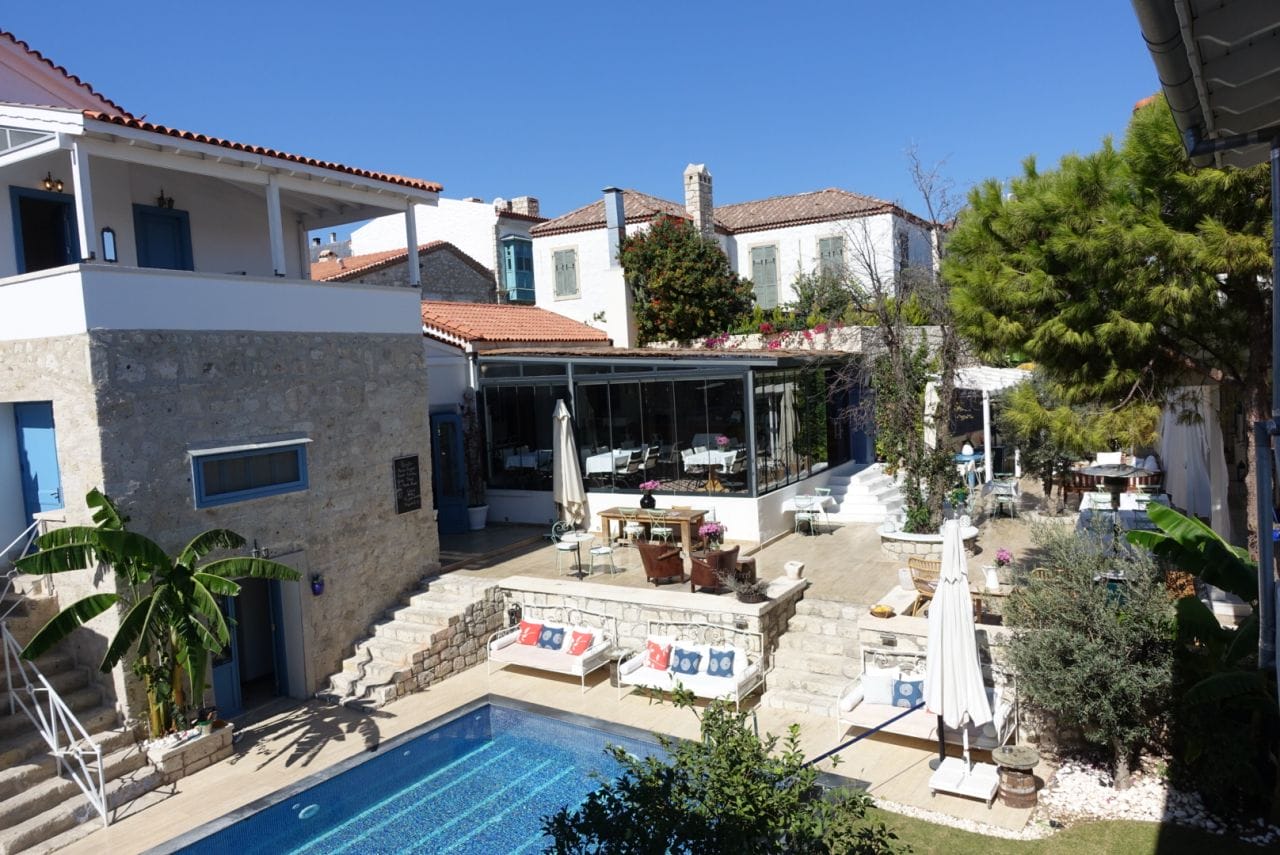 You might remember that I stopped by the charming, picturesque town of Alacati when I was in Turkey last summer. I was bummed that I didn't have time to explore this town as much I'd like to, so I knew I was going to come back to spend a couple of nights and explore the first chance I got. This summer, I finally had time to go back to Alacati, and while I was researching boutique hotels in the area, Viento Alacati caught my attention. The pictures don't even do it justice – it's one of the smallest and cutest boutique hotels I've ever stayed at.
Viento (meaning 'wind' in Spanish) used to be a mansion back in the day – it's 150 years old – and I love that the hotel keeps its old historical vibes while the decor is minimal and fresh. Tasteful decorations include antique furnishings, eye-catching tiles and mesmerizing details in every corner.
The location is great. While still located in downtown Alacati, it's not on the main strip which tends to get super loud and crowded. Ideal for the traveler who loves winding down after a day of exploring.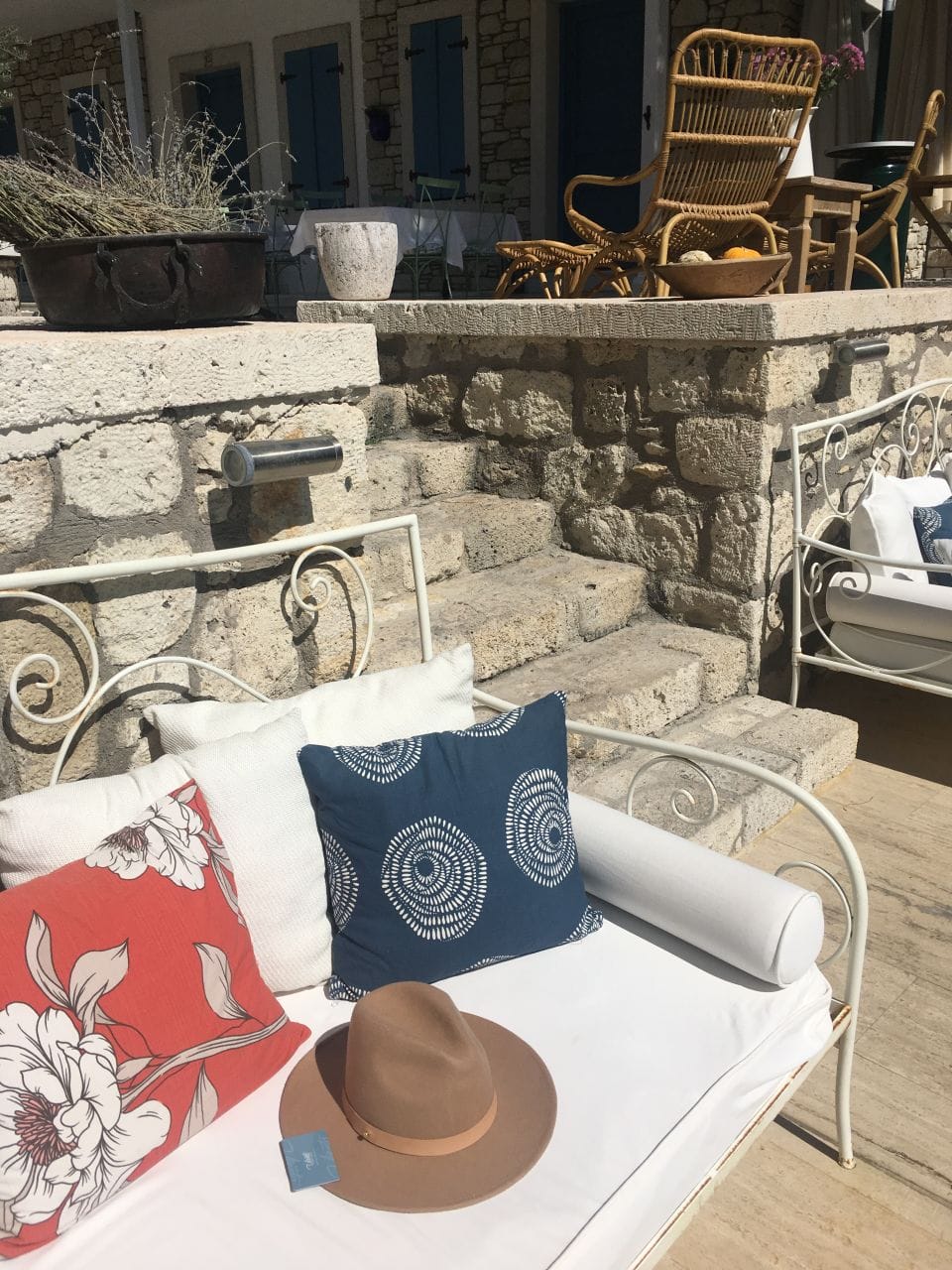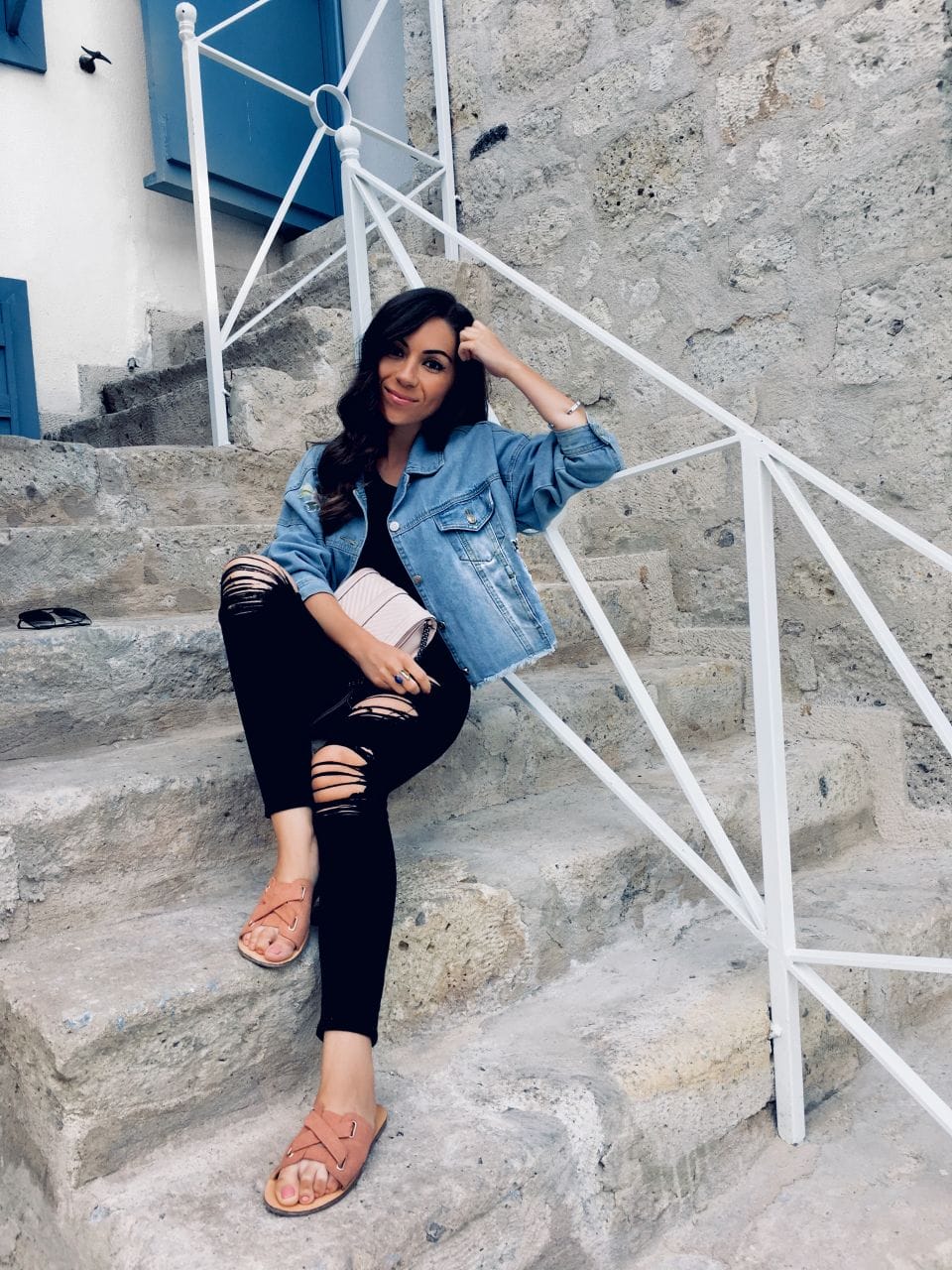 The breakfasts at Viento are legendary. A great intro to Turkish Breakfasts if you're a newbie. From various types of white cheese and black/green olives to borek, pisi (a puffy and unbelievably delicious Turkish pastry) and many flavors local to the area, all selections are generous and outstanding. I must have gained at least a couple pounds after the breakfasts we had at Viento but, sorry not sorry 🙂 I'd do it again!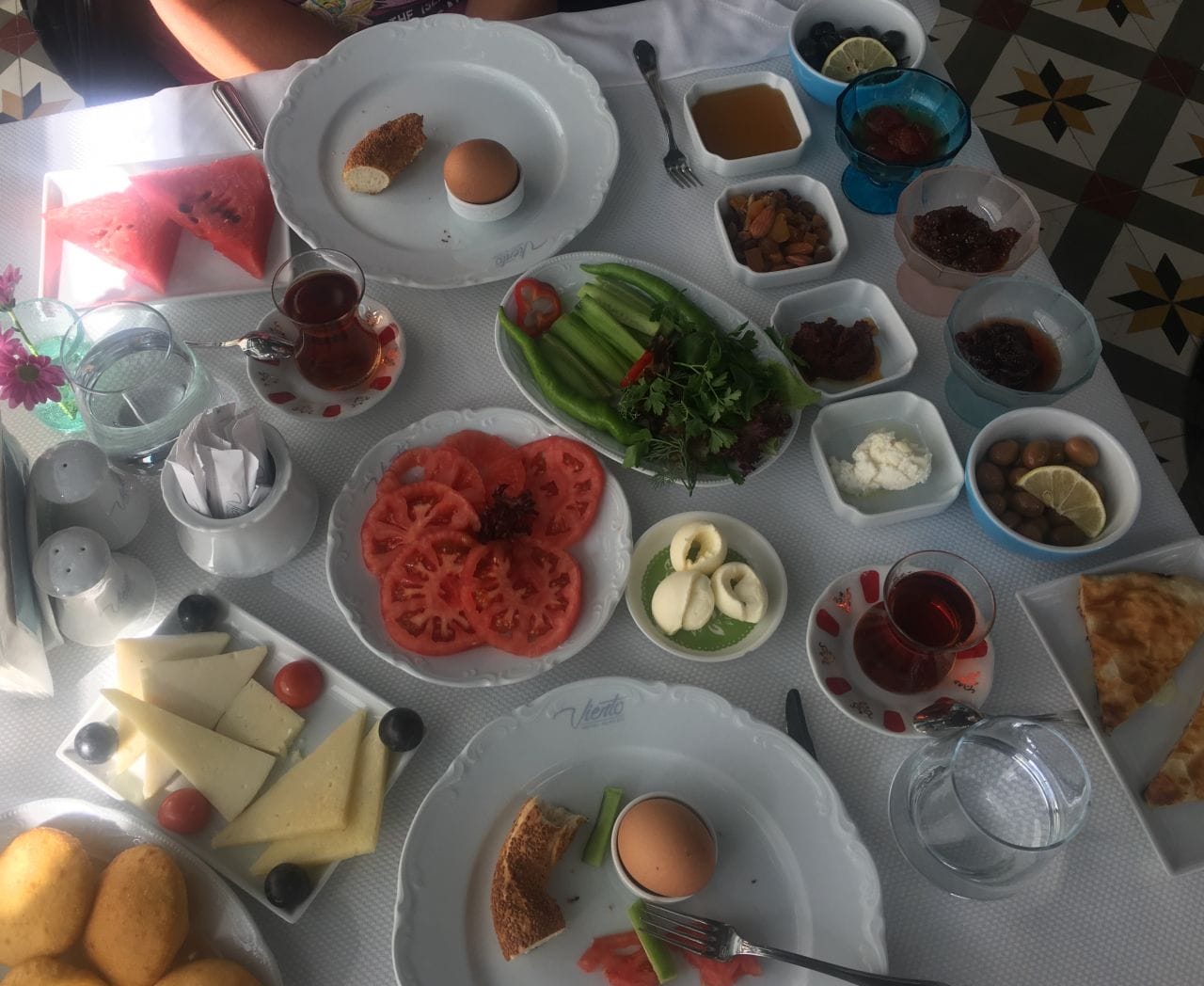 We also had dinner at the hotel one night, and everything was super delicious and locally sourced. Artichoke, olives and olive oil are only some of the most prominent tastes from this region so we had to start with their specialty artichoke dish and mucver, which is fried squash patties served with greens and a dipping sauce. Next, we had shrimp baked in butter (OMG!!! this dish was epic!) and a seasonal salad topped with white cheese. Our main dishes were fried octopus and sea bass. We were already full at that point, but the Aegean side of Turkey is famous for its fish so we ended up eating it all.
For dessert, we had asure (called Noah's Dessert in English) which is a traditional, centuries-old dessert made to serve on the 10th day of the month of Muharrem, the first month according to the Islamic calendar. The ingredients consist of grains, nuts, wheat paste, chickpeas, beans and fruits such as dried grapes, orange peel, dried apricots, dried figs and red currants. Asure is always made in large quantities and shared with friends and neighbors, so it was a nice touch by the hotel's chef to make asure to serve to hotel guests. I haven't seen this in any other hotel I've stayed in Turkey before.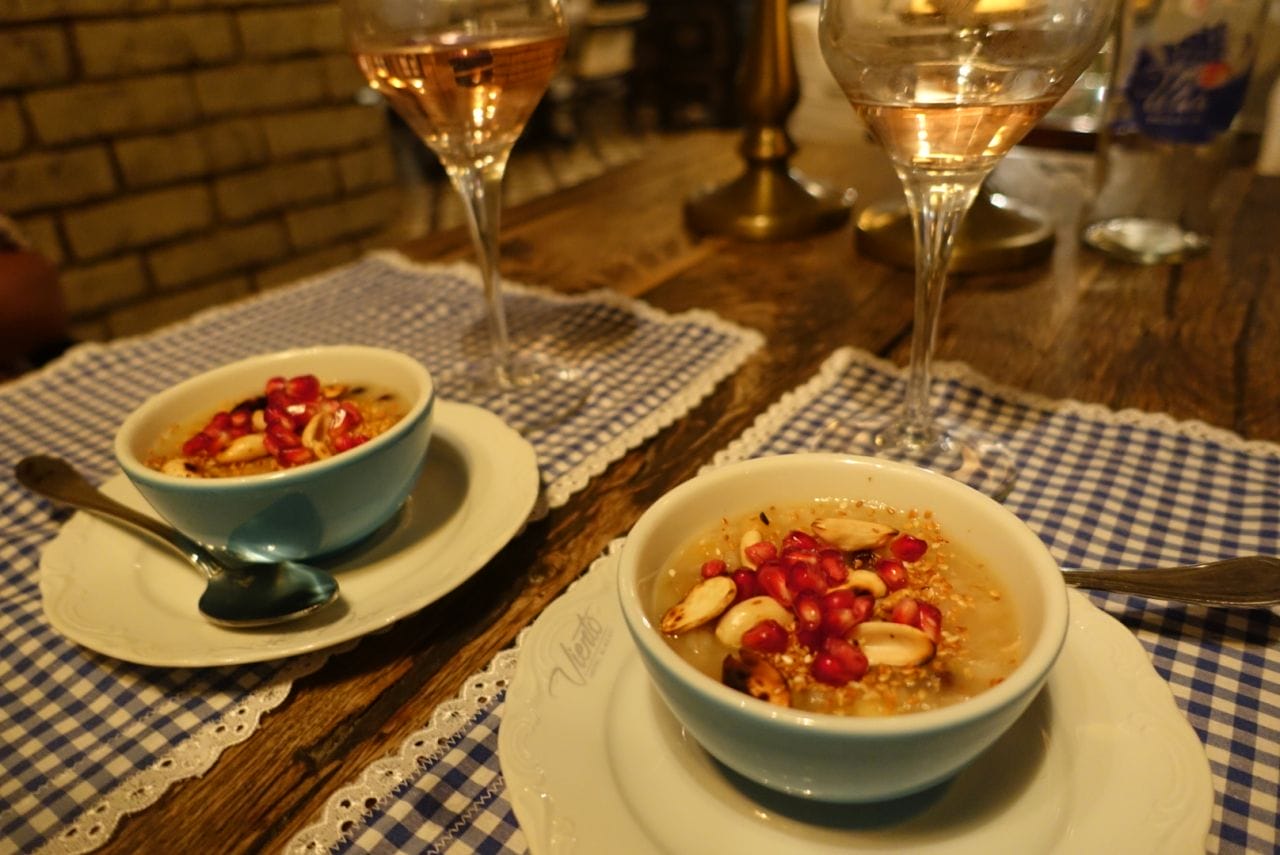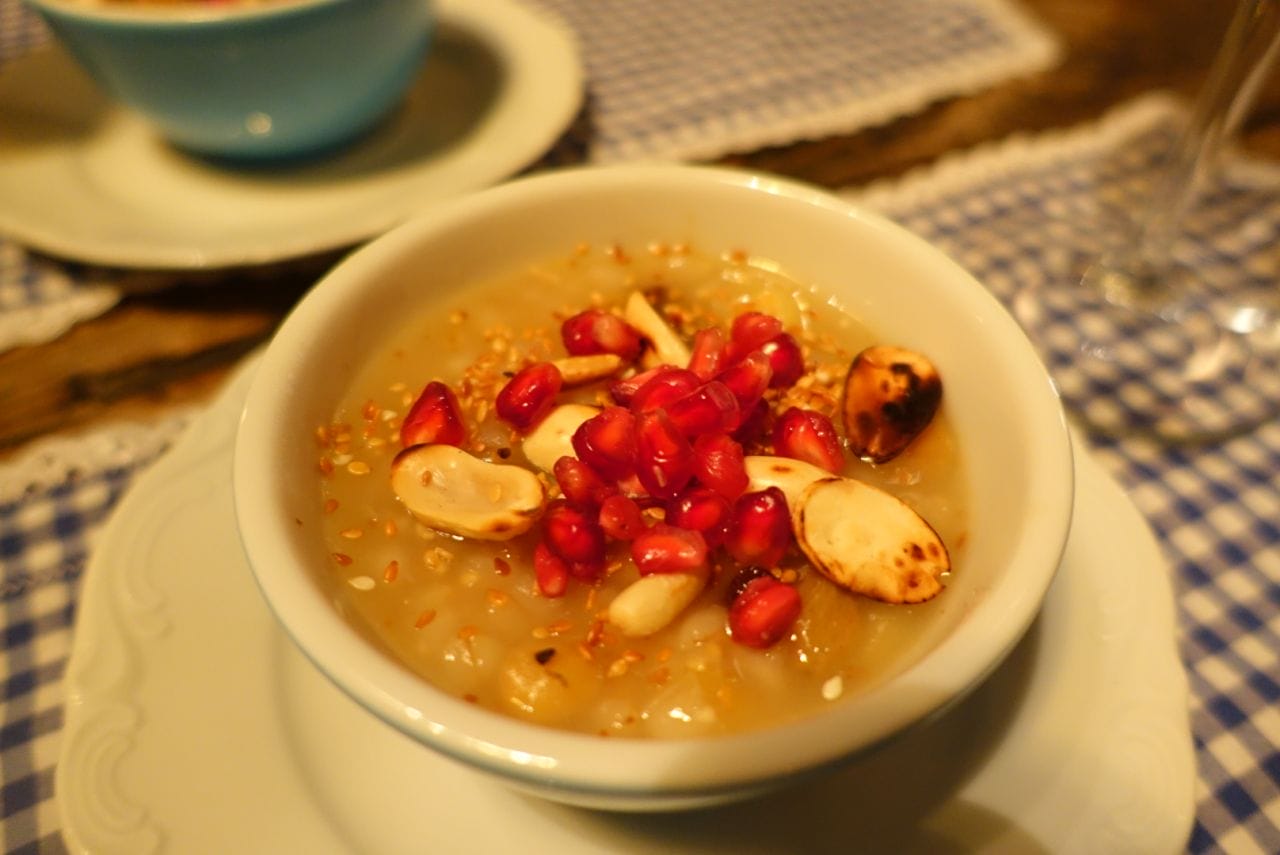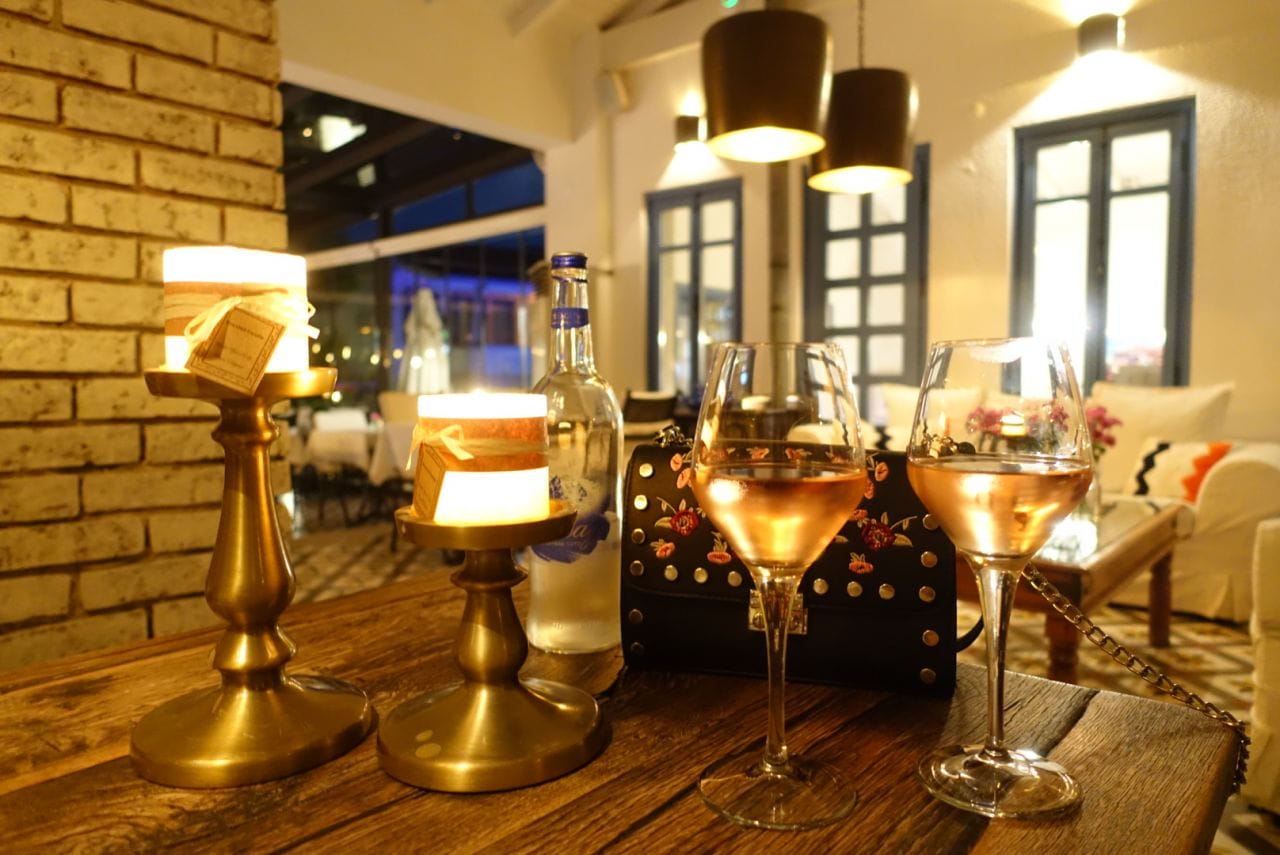 The staff was very friendly. One of the things that stand out about Viento Alacati is the hospitality! You definitely experience the family-oriented, world-famous hospitality of the Turkish culture. Since the building used to be a mansion, you don't feel like a guest here. You feel like you're a part of the Viento Family.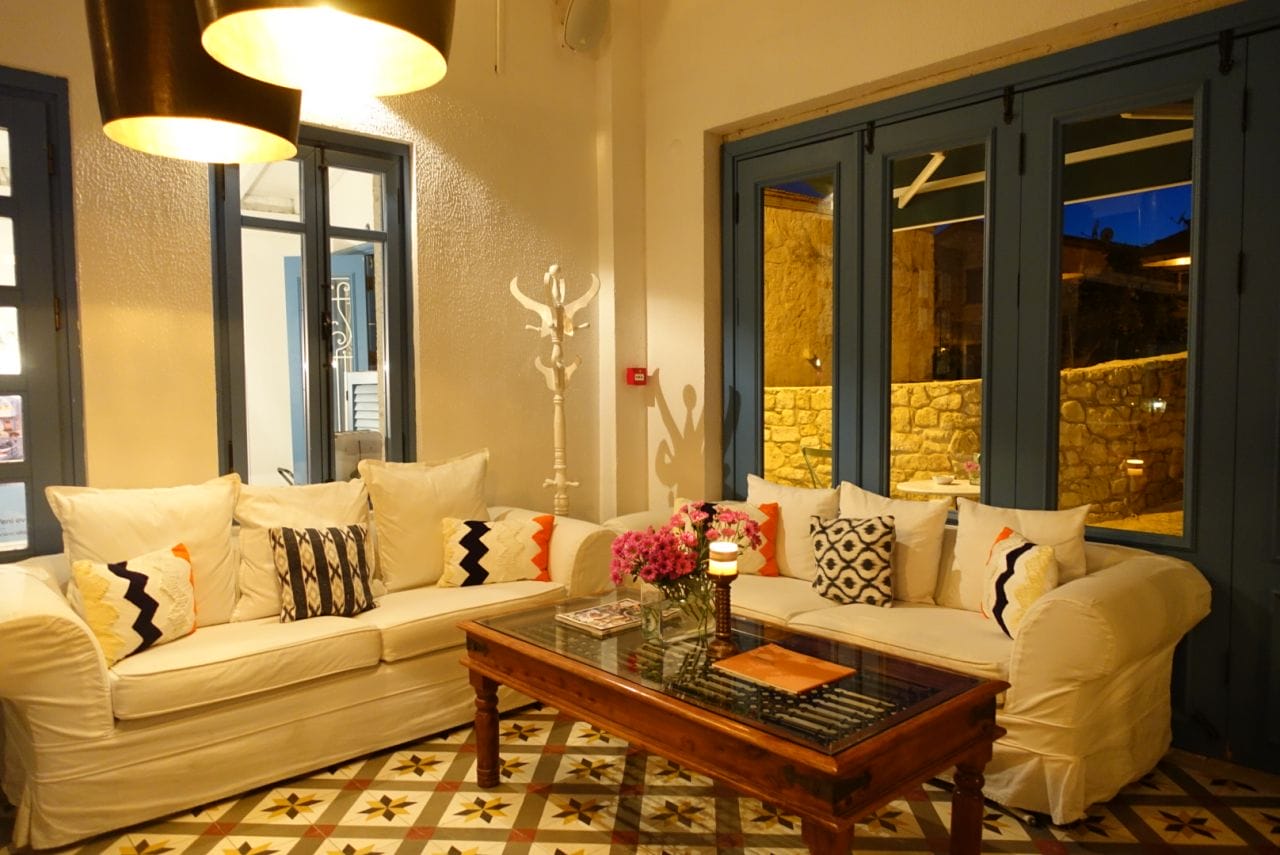 If you're looking for a charming, historical and super boutique hotel with tons of cute photo opportunities in Alacati, I highly recommend Viento Alacati. You'll thank me forever.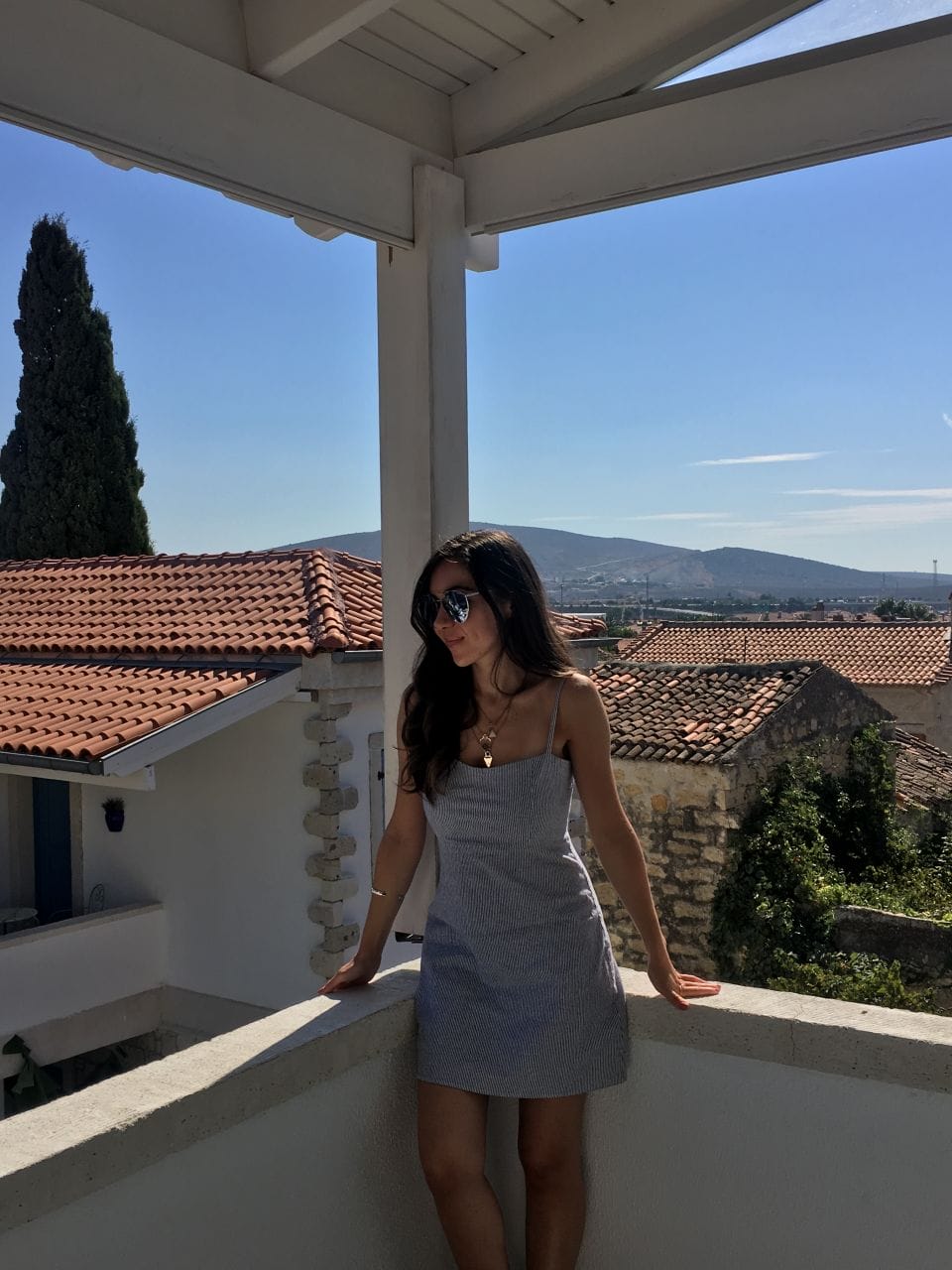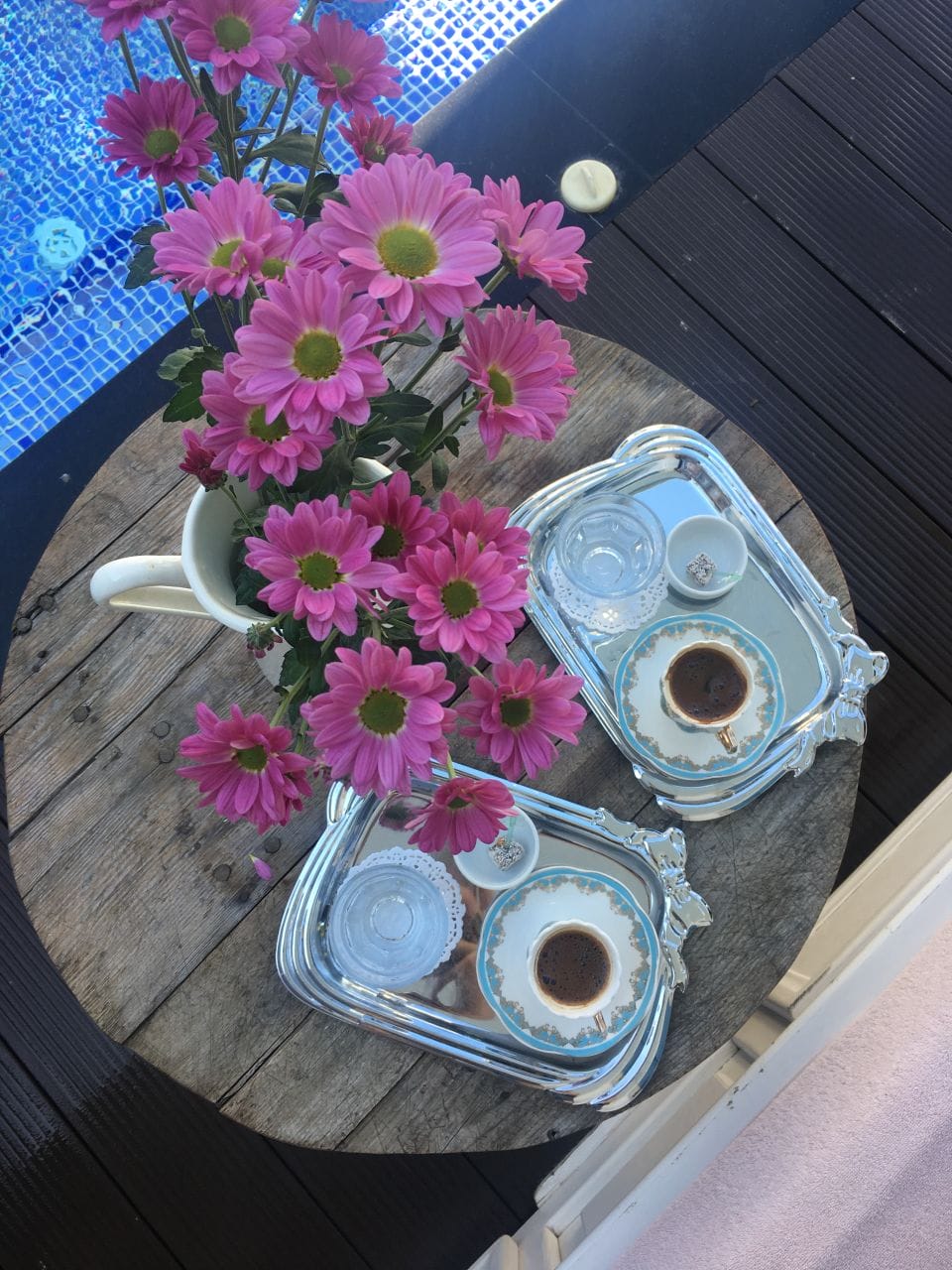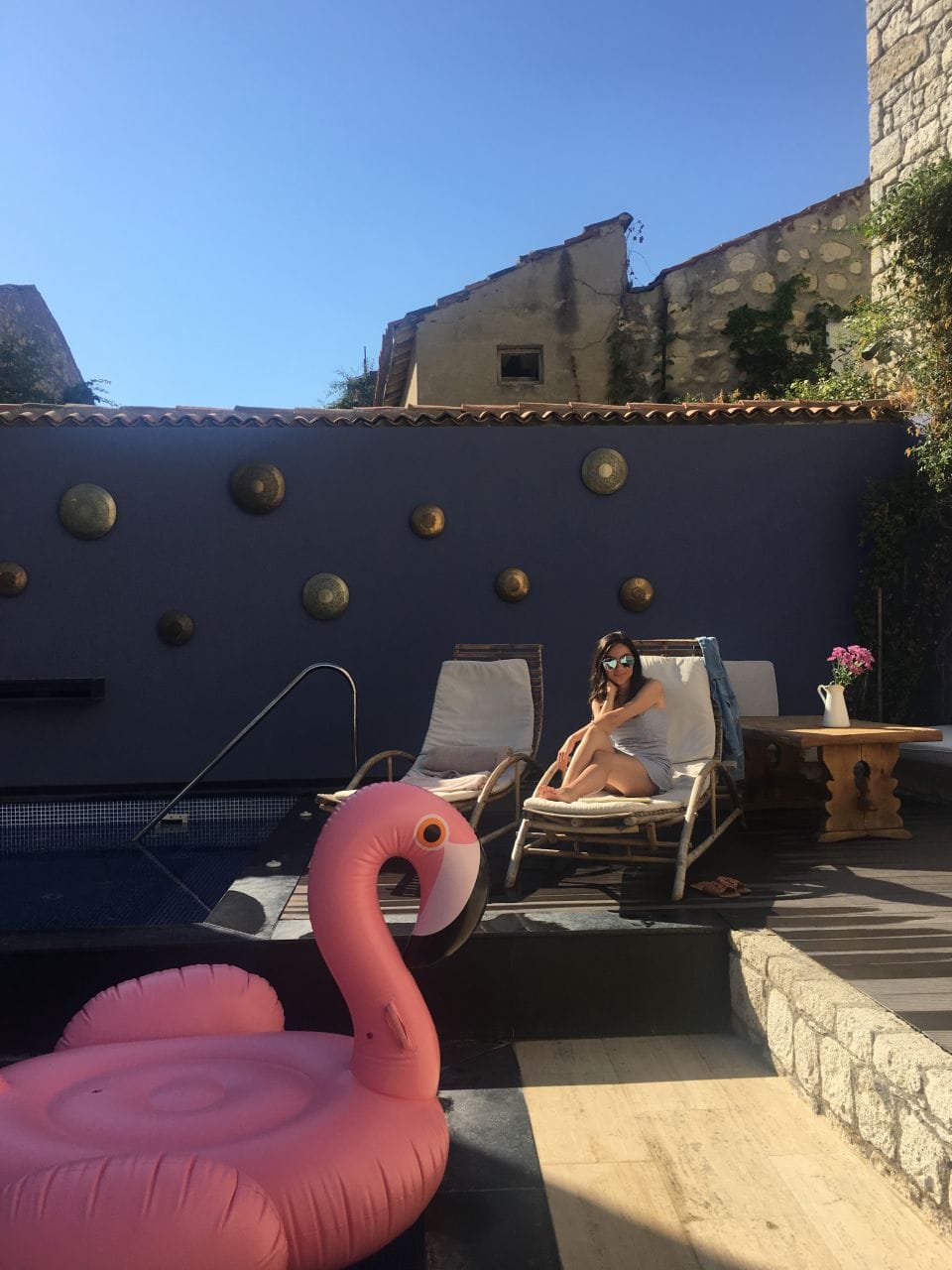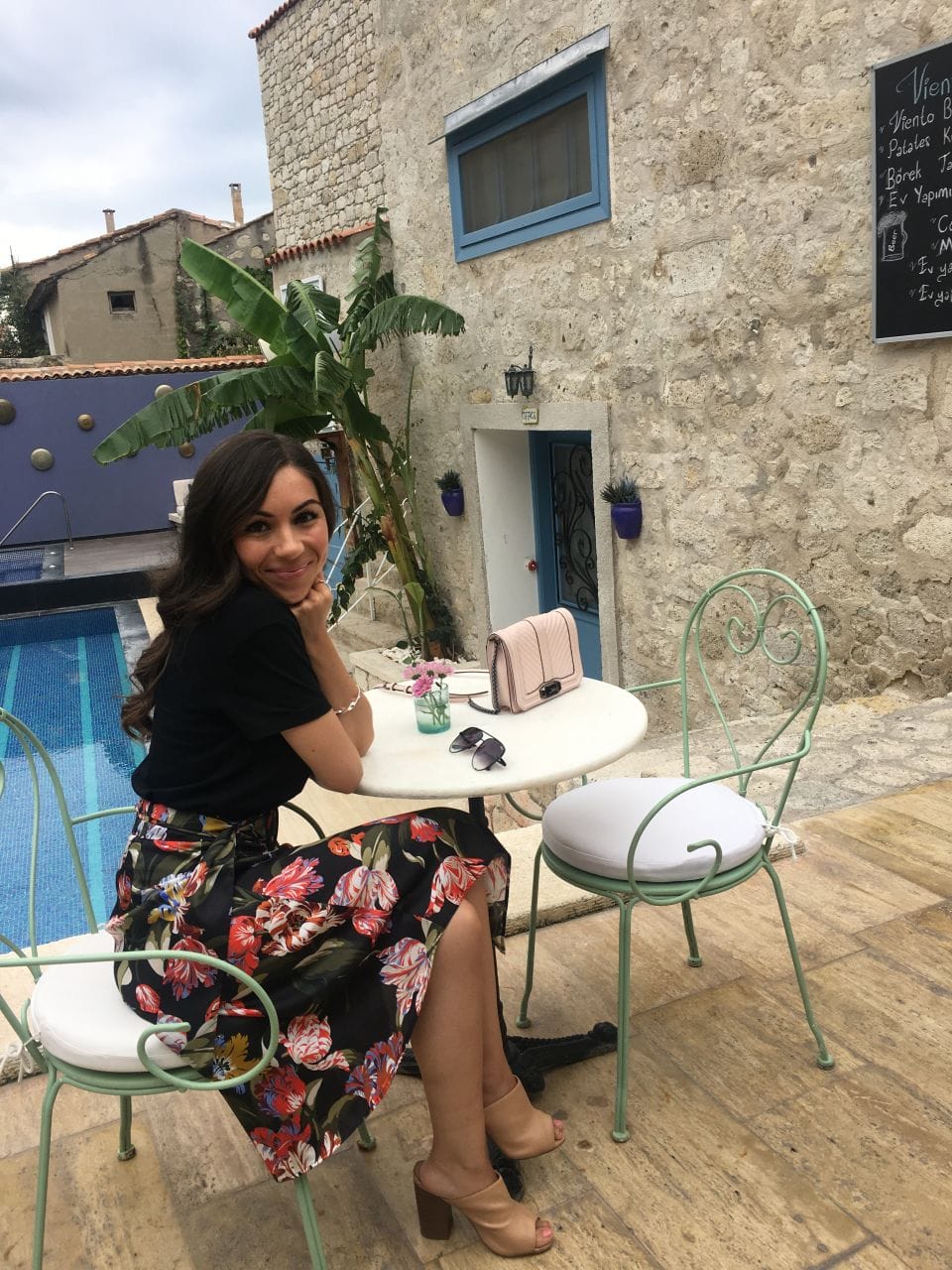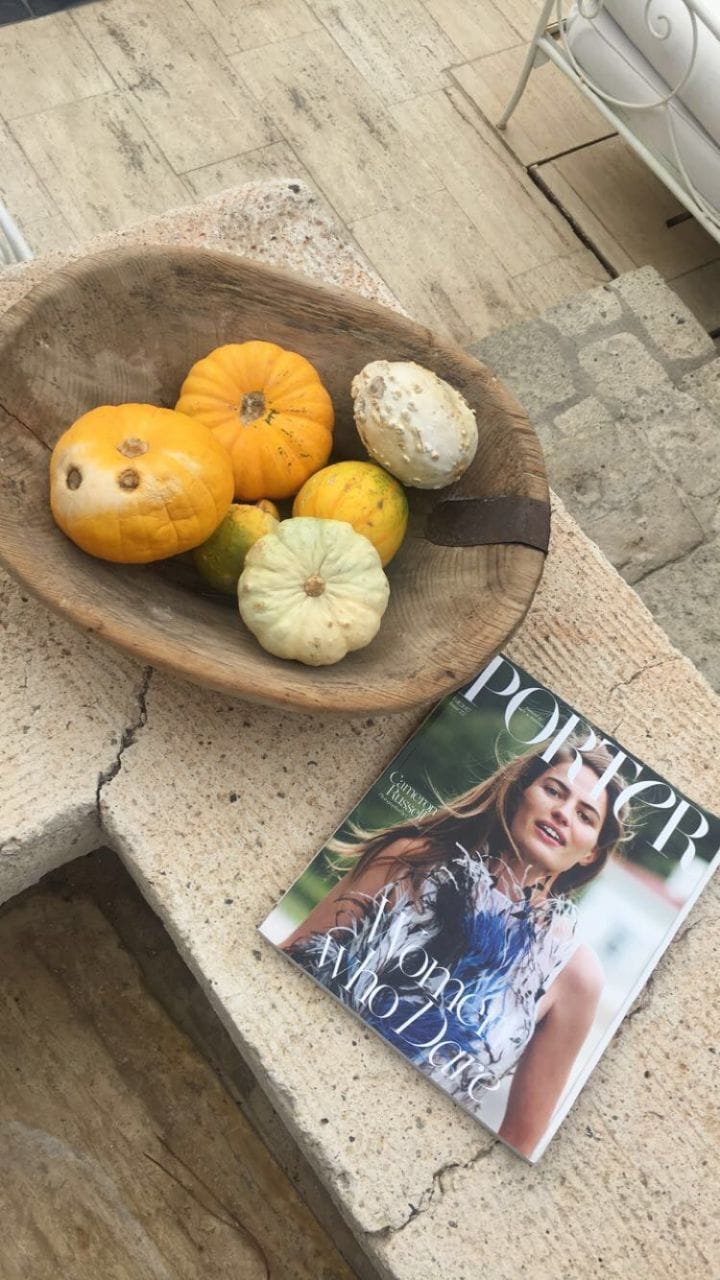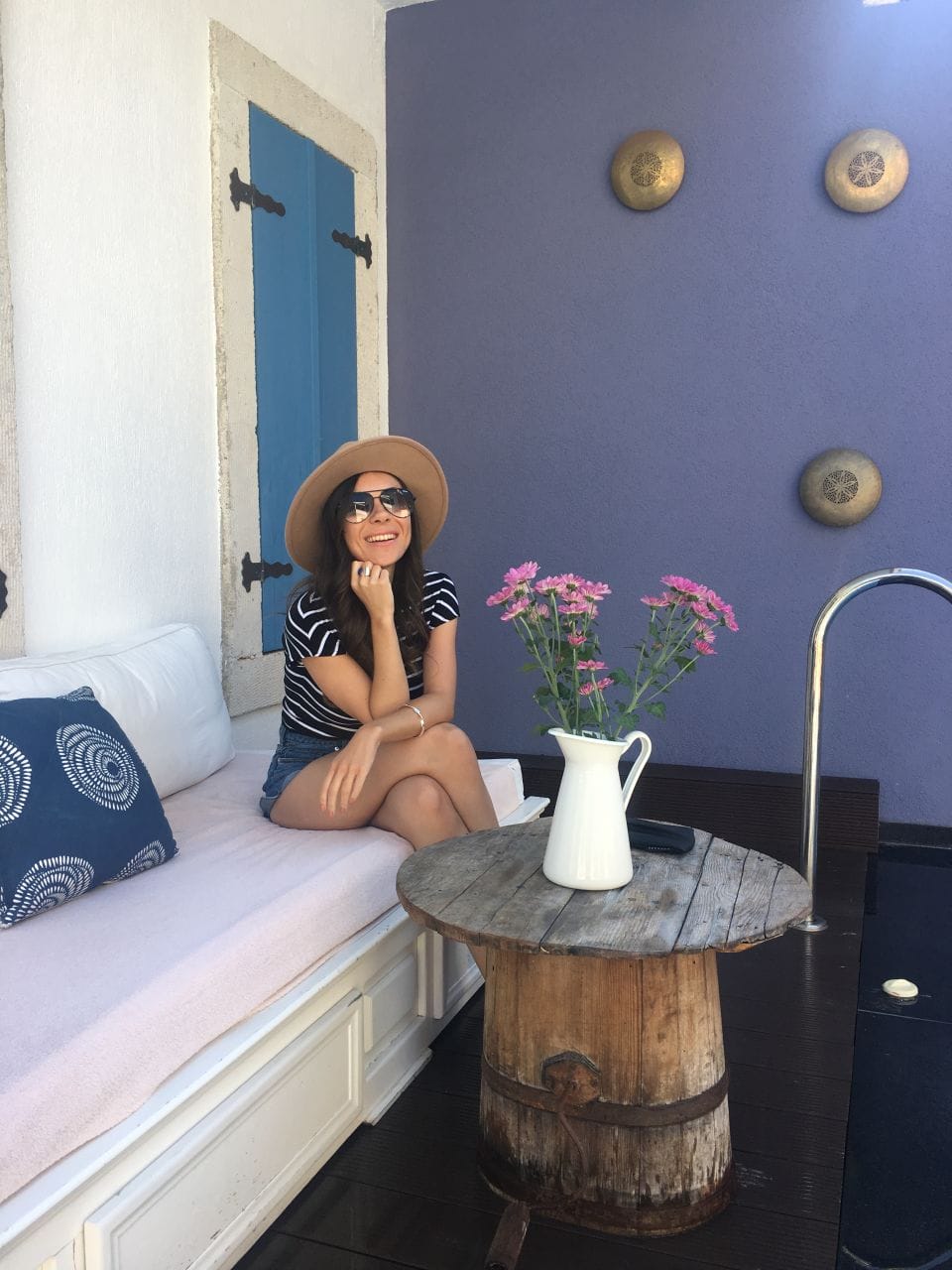 Read more about Alacati HERE