I'm stressed all the time, but aren't we all? Between our life struggles, relationships, family, careers, homes, pets, and trying to manage it all, we run ourselves down. One of the biggest symptoms of stress for me is dull skin that breaks out immediately. It also doesn't help when other factors like lack of sleep or even using too much makeup are making my skin even worse.
My saving grace? Face serums! They're like moisture packed vitamins for your skin. Moisture is essential for a healthy, youthful complexion and it's what creates a healthy glow. Serums can give you more than 80% of the moisture you would normally get from a moisturizer! Especially if you can't afford an entire skin regimen, you should at least invest in an active anti-aging serum like the Clarins Double Serum. I love that this serum includes one of my favorite power food ingredients, Turmeric extract, in addition to the other [20+1] potent plant extracts. Here are the four top benefits of using turmeric on your skin:
1) Turmeric has natural oil-controlling properties and as someone with very oily skin, I constantly need to control my excess oil while still looking radiant. Sounds tricky, right? But trust me – there is a difference between looking shiny and having a healthy glow.
2) Turmeric contains potent antioxidants known to protect against environmental stressors and as someone living in an urban city and who uses makeup pretty often, I'm stoked that I'm getting the turmeric effect on my skin all the chaos.
3) Another fantastic benefit of turmeric is that it fades the appearance of dark spots! Ancient people used to use it in their beauty rituals for lightening and brightening the skin. My mom suffers from sun spots, so I'm getting her this serum to try!
4) And last but not the least, turmeric is great for sensitive skin. It soothes the skin while also providing nourishment. It's a must use ingredient when your delicate skin needs a bit of extra love.
Trust me, radiant skin is not something that comes easy, so the right product makes a world of difference!
I've been using this miracle serum for only a couple of weeks now and my skin already feels much more radiant and glowy. I've noticed a difference in my dark circles, and my skin looks smoother and firmer. I'm excited to see the changes in my skin texture as I keep using this product. I use it every morning and night after cleansing and before moisturizing/ I simply apply it to my face and neck by massaging it in. Note: one pump goes a long way!
This serum claims to:
Effectively target lines and wrinkles
Even out skin tone
Boost radiance
Visibly smooth
Revive radiance
Visibly firm
My frequent flights and travels take an extra toll on my skin, so I will definitely take this product with me on upcoming trips and make sure to include it in my in-flight skincare routine. If you've tried this product, leave me a comment and let me know what you think or send me your questions! If you haven't tried it yet, you can buy it on the Clarins website.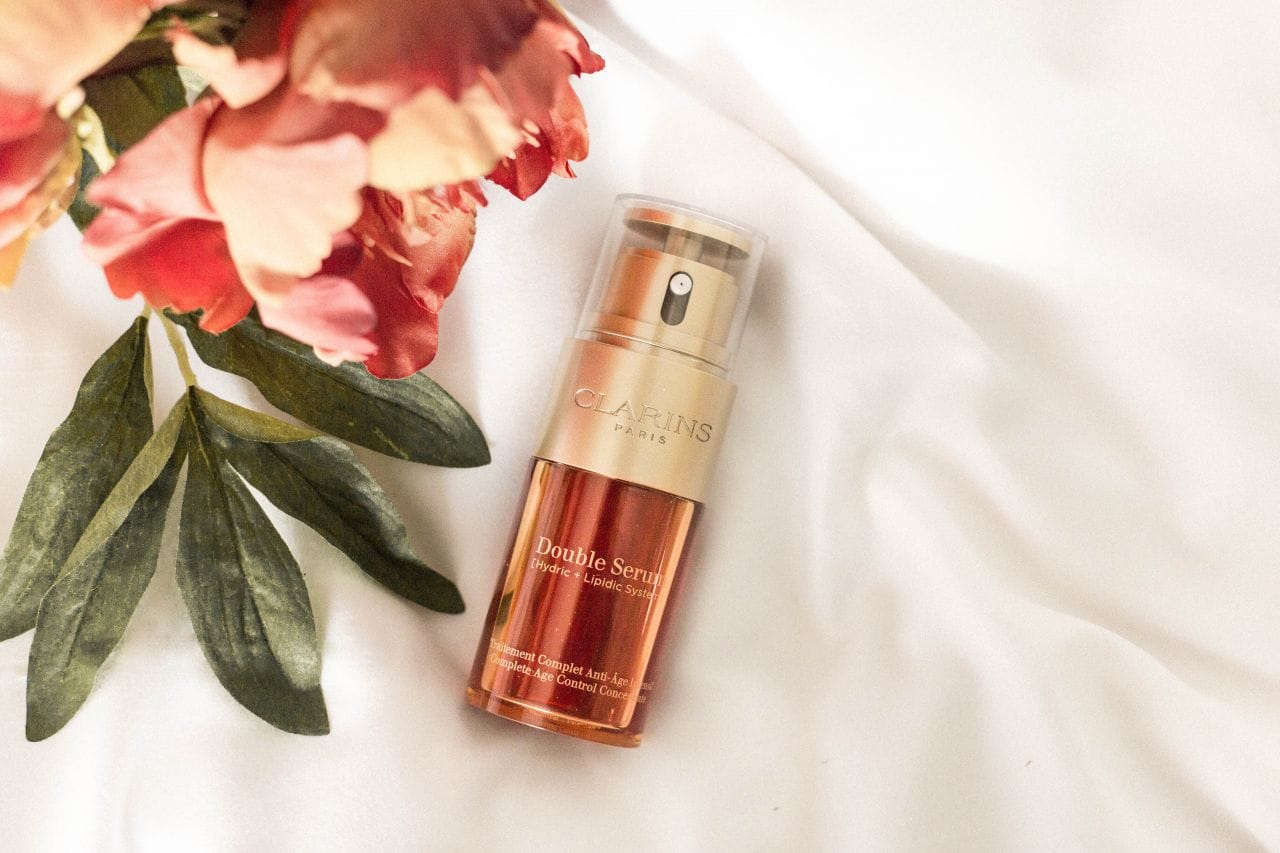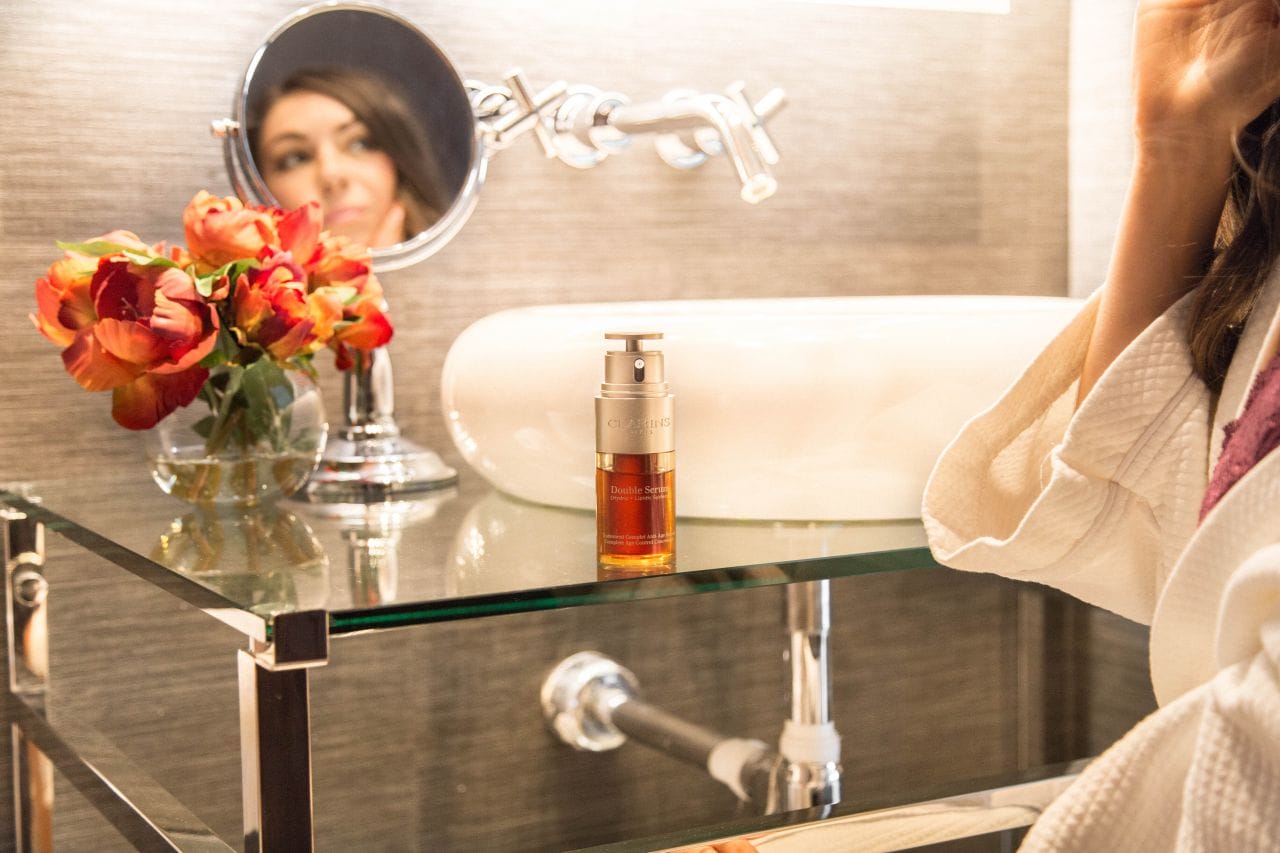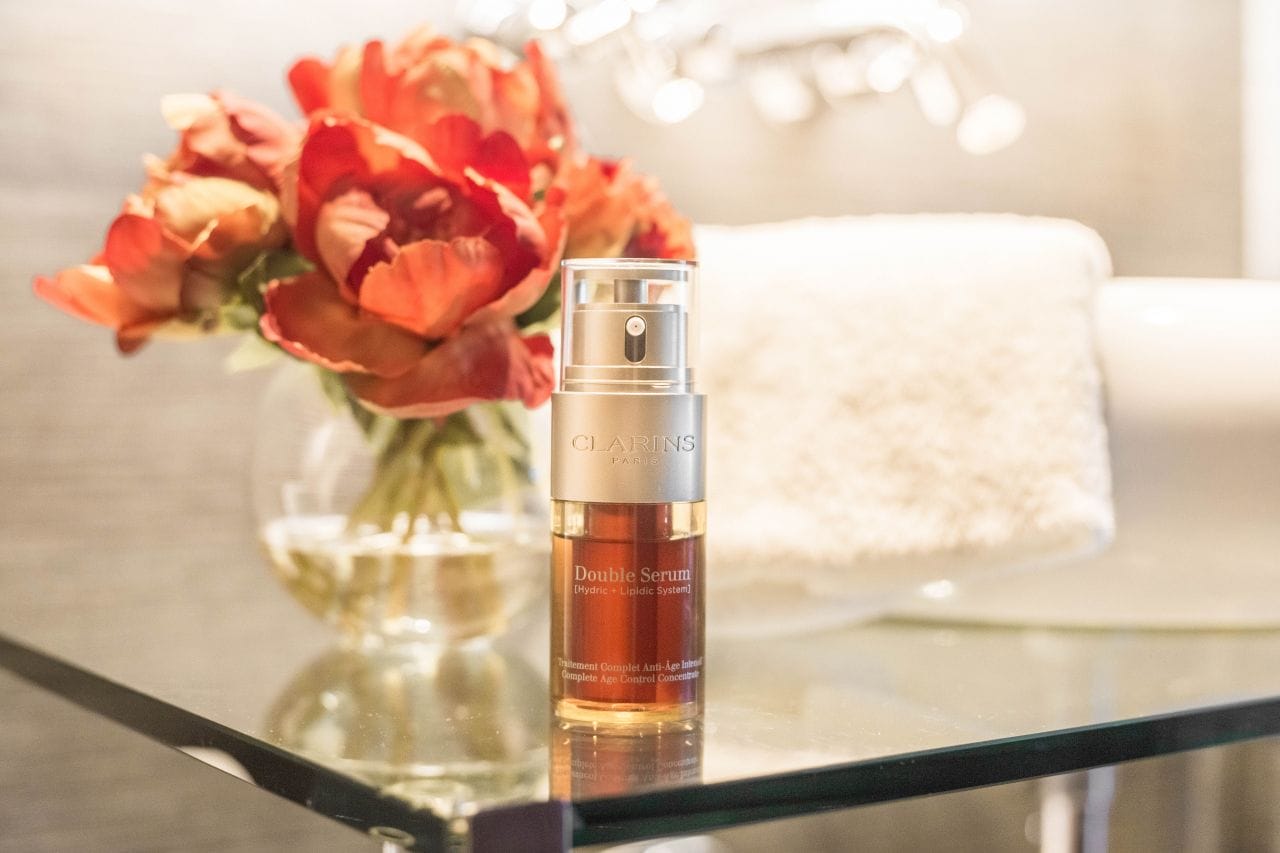 This is a sponsored post written by me on behalf of Clarins. The experience and opinions are mine.
Photos by: Boudoir Babes Photography
Location: Andaz San Diego