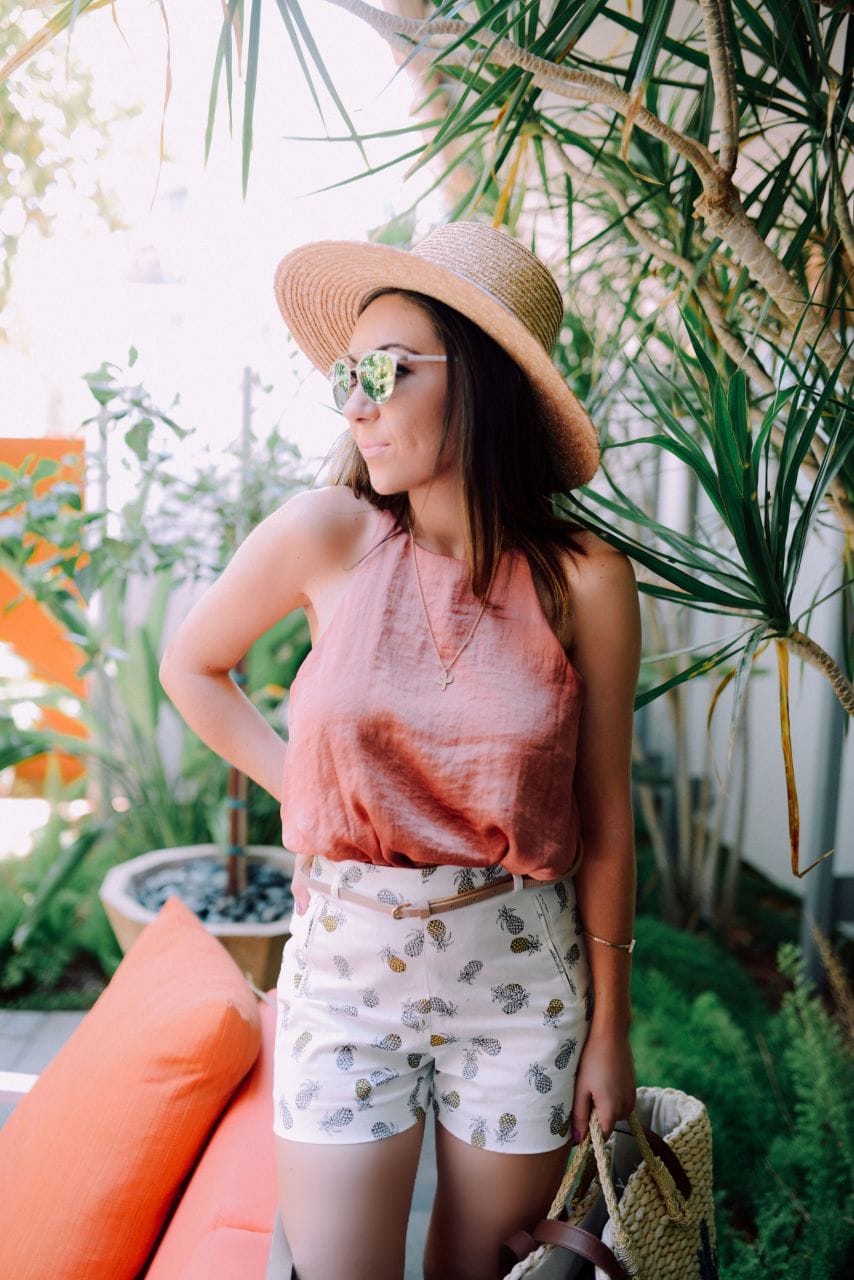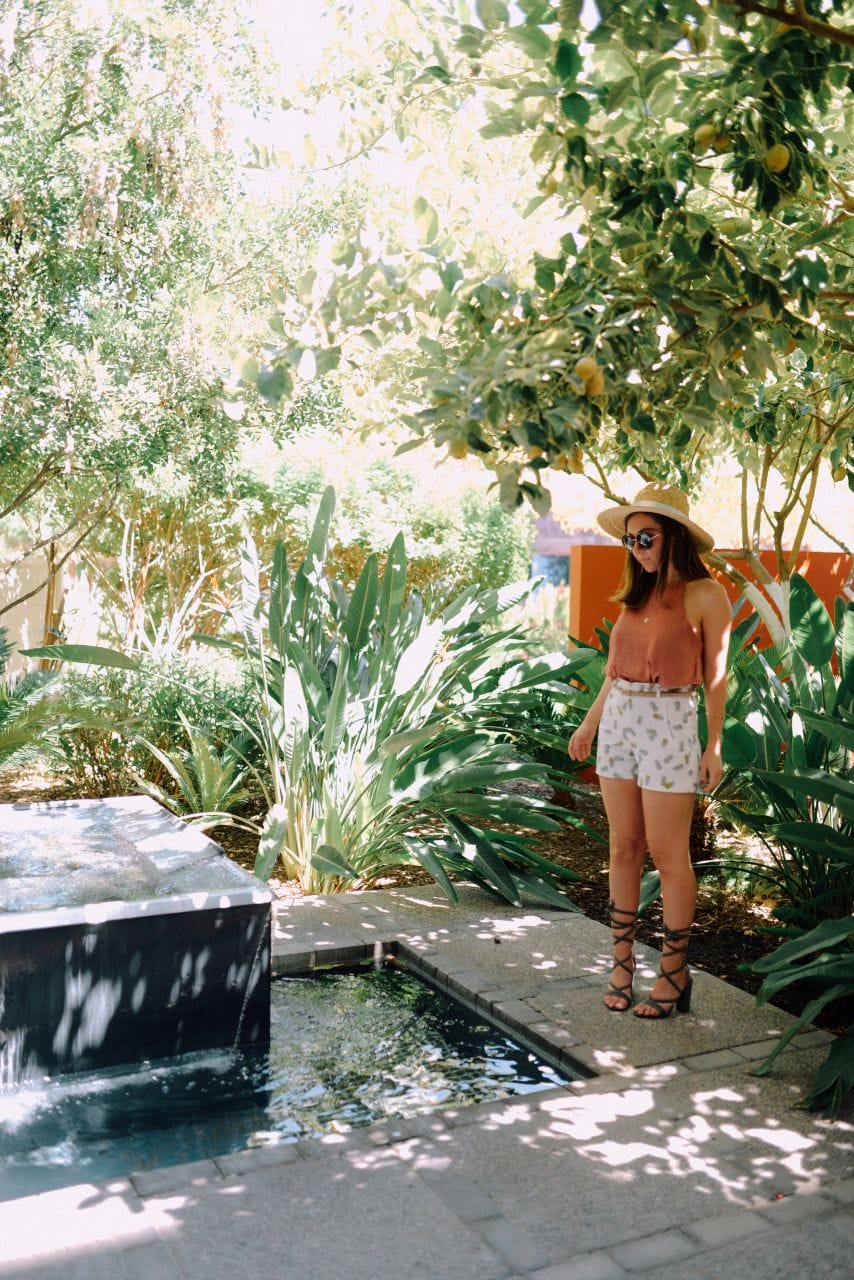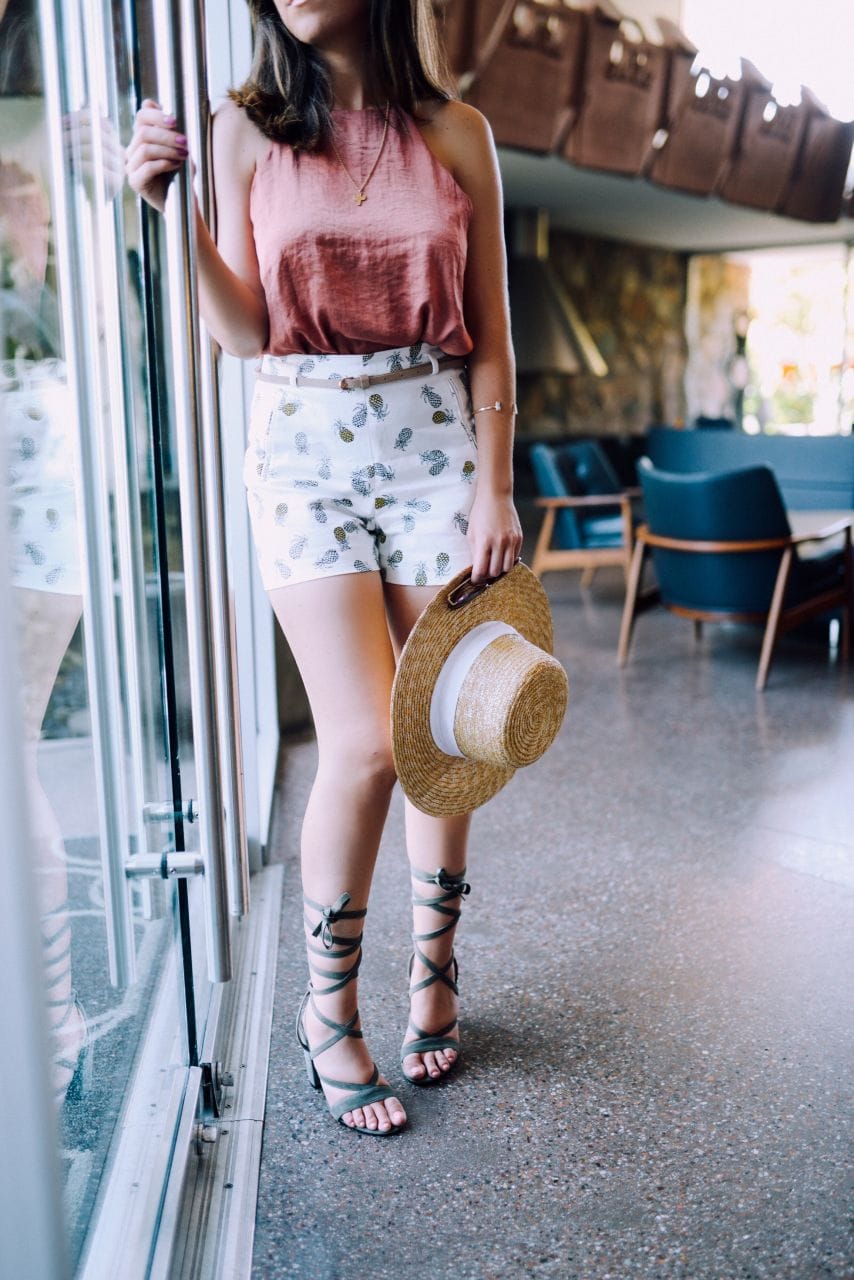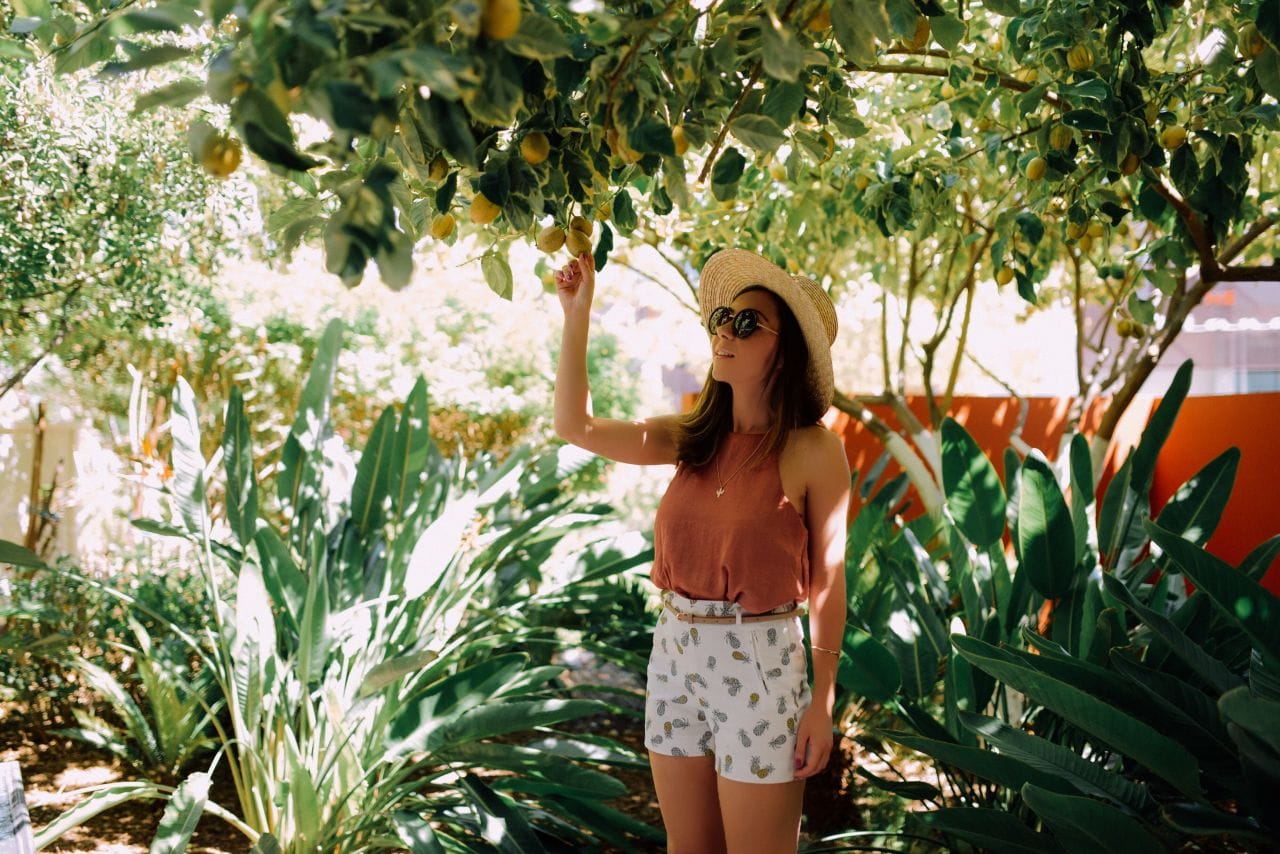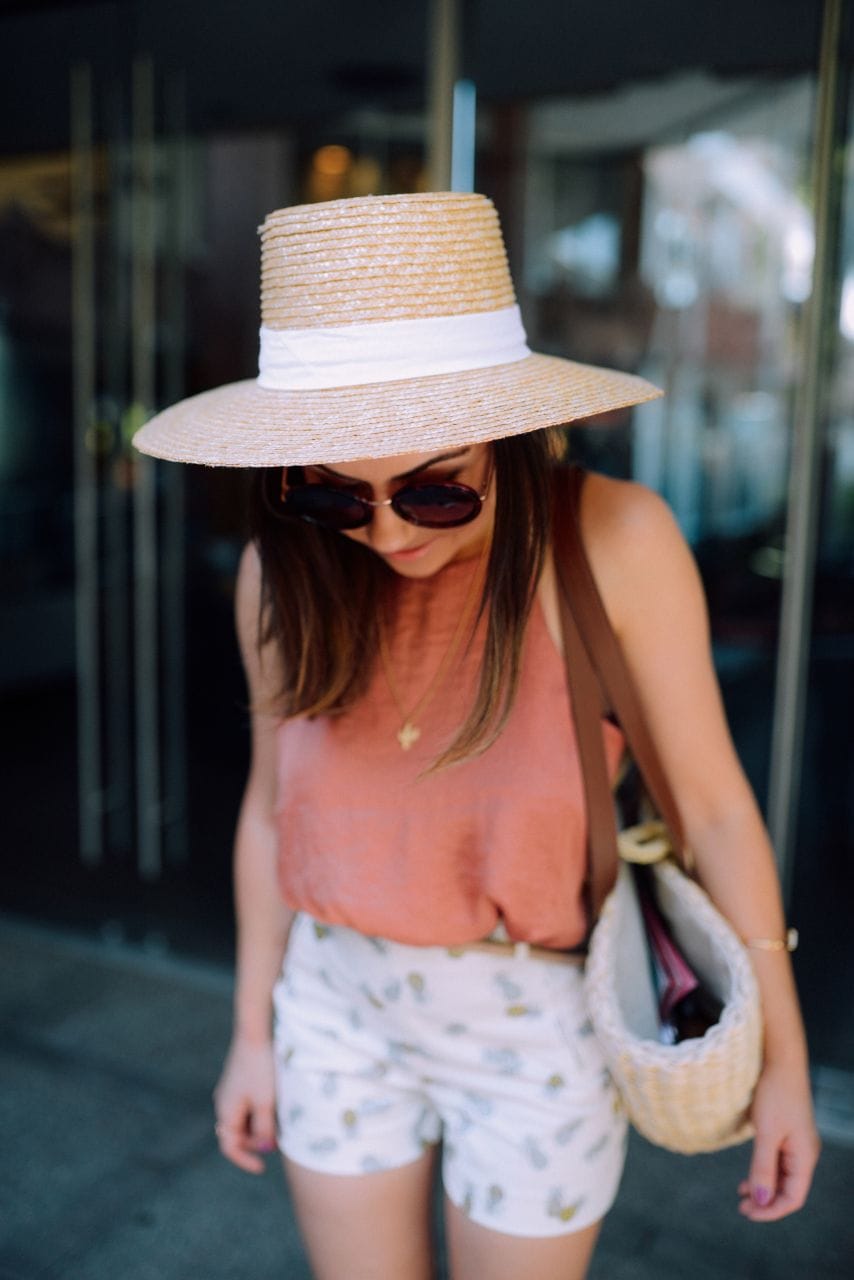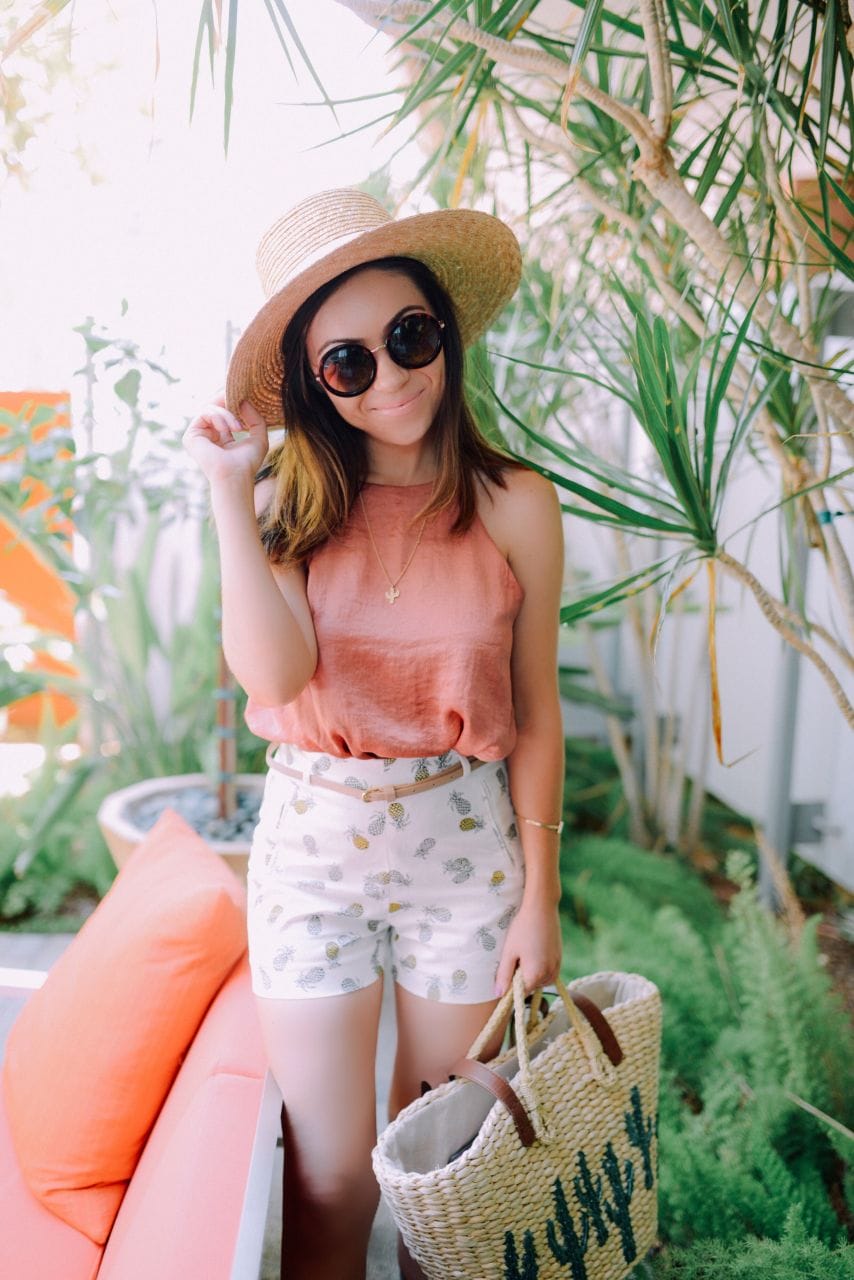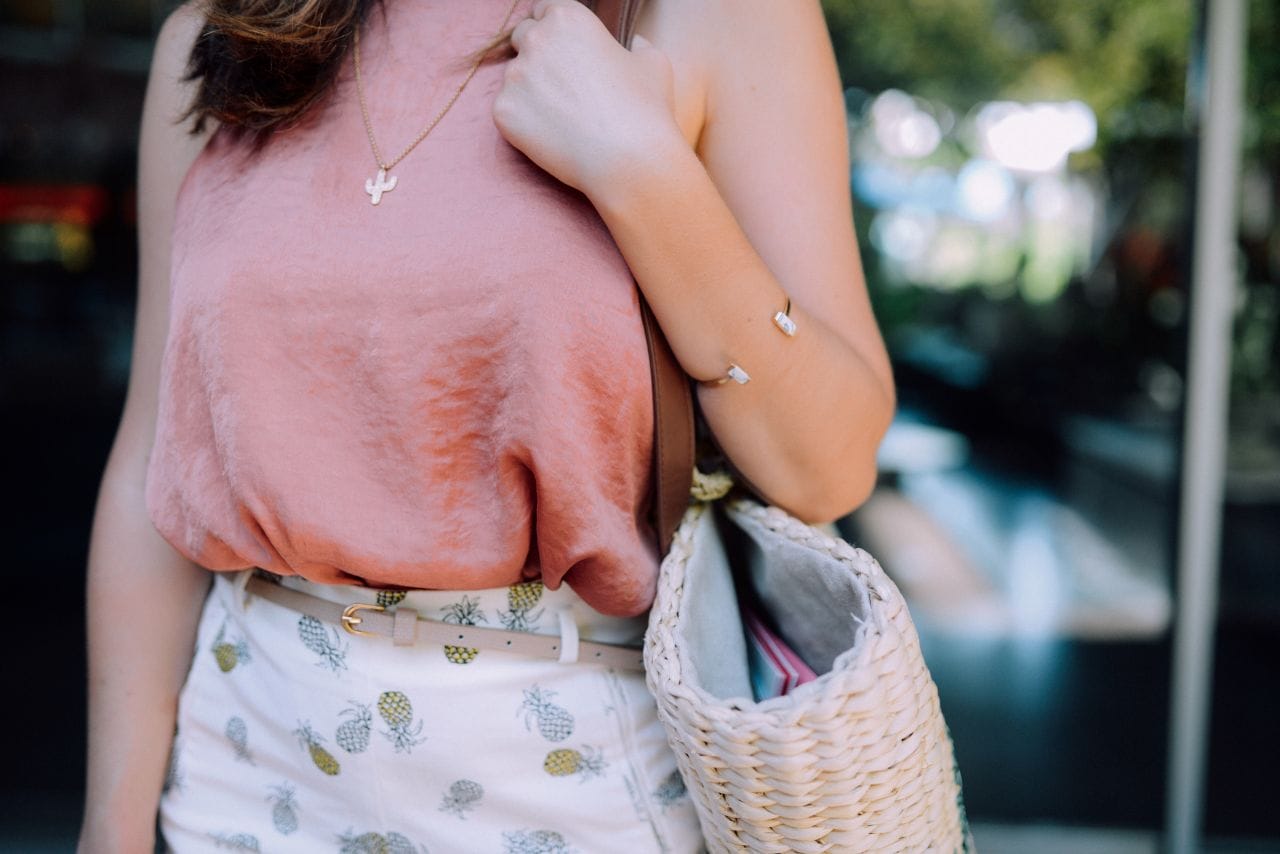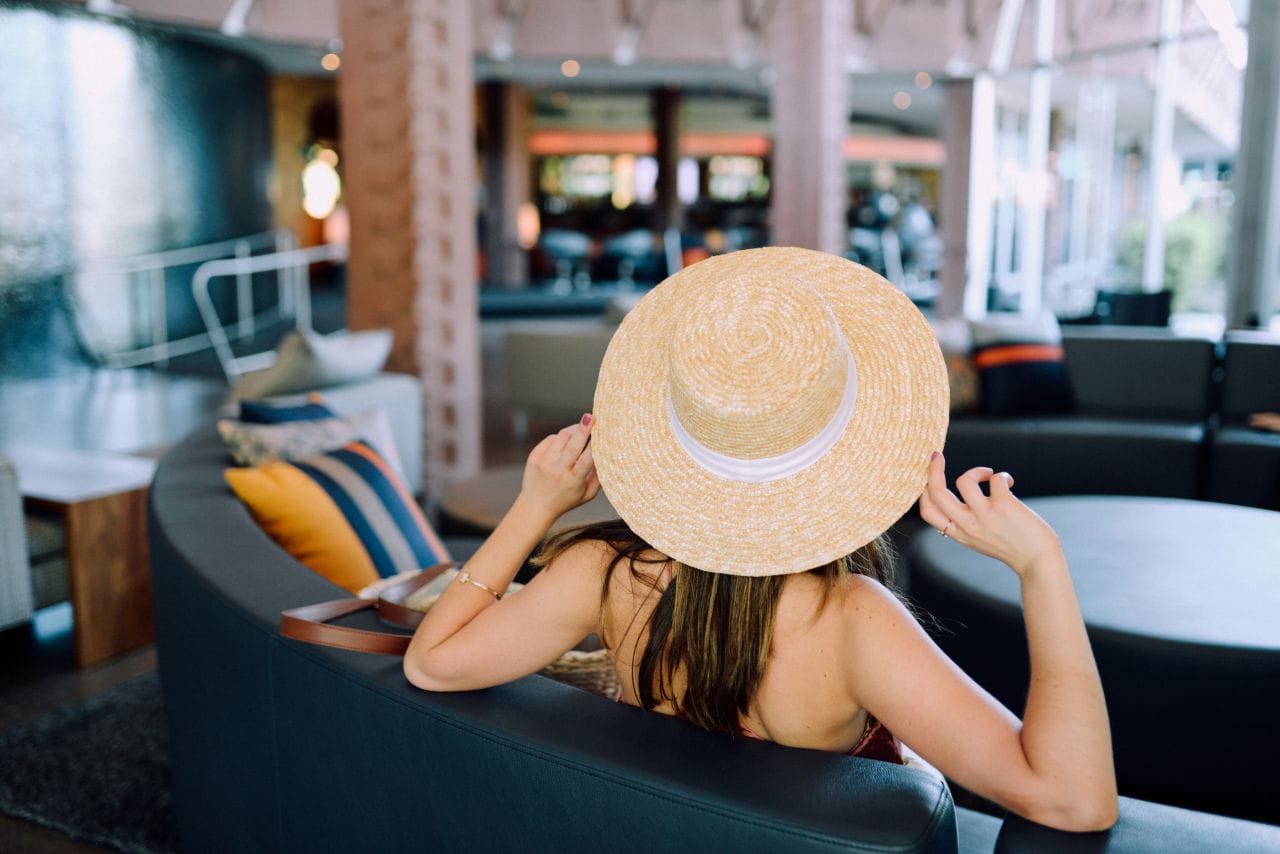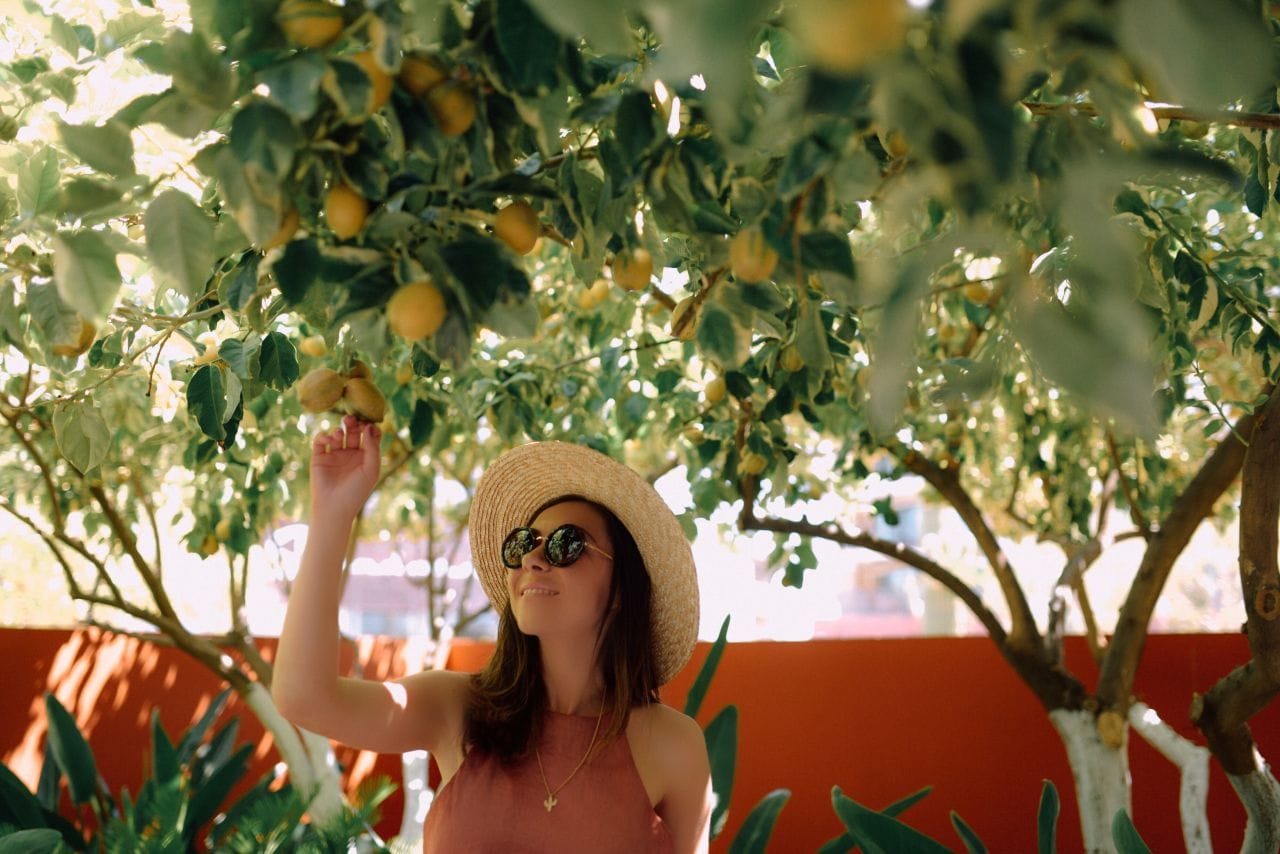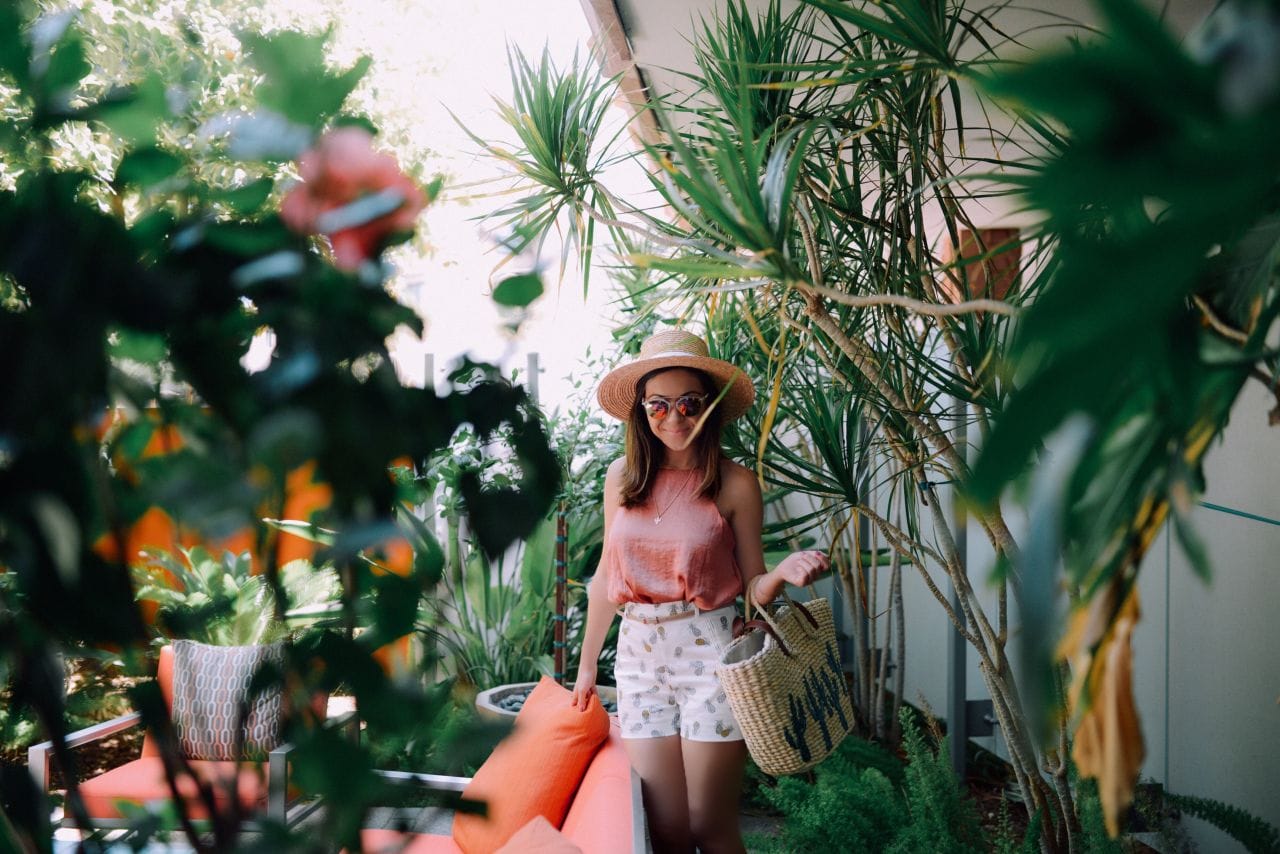 Wearing: SHOES – TOP – SHORTS – HAT – STRAW BAG (SIMILAR)
As you probably know, I am back in California and I love that it is still summer here. Yay!
Also, can you believe it's already the middle of September? I can't! I'm still wearing my summer wardrobe and will continue to do so until I'm freezing 🙂
One of my current crushes are strappy lace-up shoes. Along with the lace-up espadrilles that I wore in my last post, these khaki green ones from Public Desire are my new go-to shoes! And the chunky heel makes them super comfortable compared to thin heel high-heels.
However – the starting point of this outfit is not the shoes – it's the shorts! Who doesn't love a fun print like pineapple? Especially in the summer! And for me, even in September. But hey, summer is just beginning in some parts of the world. Also, many people vacation in Palm Springs, Hawaii, Bahamas, Scottsdale, Santa Barbara and similar places in the fall so this outfit is just perfect for fall weekend getaways!
Another thing I love about these shorts is that the pineapple print is not in-your-face, you wouldn't notice them if you're walking past me. But you would certainly notice if you're someone who pays attention to details. When it comes to fashion, It's all in the details right?
I'm loving this halter neck bodysuit from Zara. The rose gold color is so gorgeous and I have the same one in white as well.. I usually find bodysuits difficult to wear but this one is a keeper. We took these photos in Phoenix so a straw hat and a straw bag were mandatory! Well for me, a hat is always mandatory 🙂 If you follow me on Instaworld, then you know 🙂
Thanks for reading!
nihan
Photos by: Hannah Koehler – Instagram
This post was featured in : IFB's Links à la Mode, September 22nd
Links à la Mode, September 22nd
SPONSOR: Amazon's Shopbop, Herve Leger, See by Chloe Bags, Vince Booties, Eve Denim, Anne Vest, Leo Studio Design, Ruffle Blouses, Collar Necklaces, Block Heel Shoes, Men's Kappa