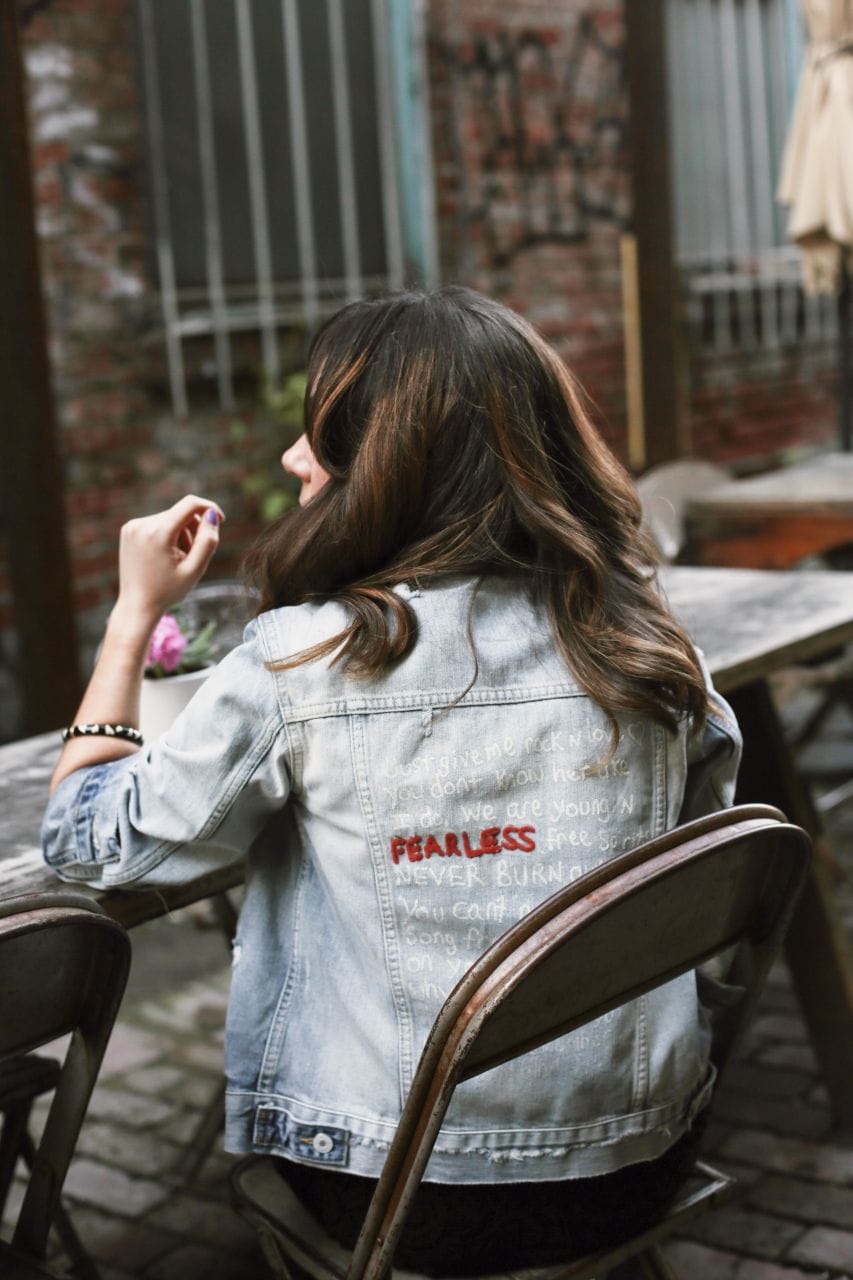 Denim jackets will never go out of style!
I remember wearing denim jackets as a kid and I still wear them today pretty often now. I even remember my parents wearing Levi's jackets almost on the weekends and summer nights of my childhood – and they continue to rock them too!
Today, I'm sending all my independent ladies 'fearless' vibes with this statement jacket 🙂 This jacket is not available any more but I found 10 super cool denim jackets that I listed below! I am obsessing over the black oversized one from Asos and the floral embroidered one from Nasty Gal.
Now I'm off to getting coffee and succulent shopping with my mom!
Talk to you soon!
nihan
Top 10 denim jackets