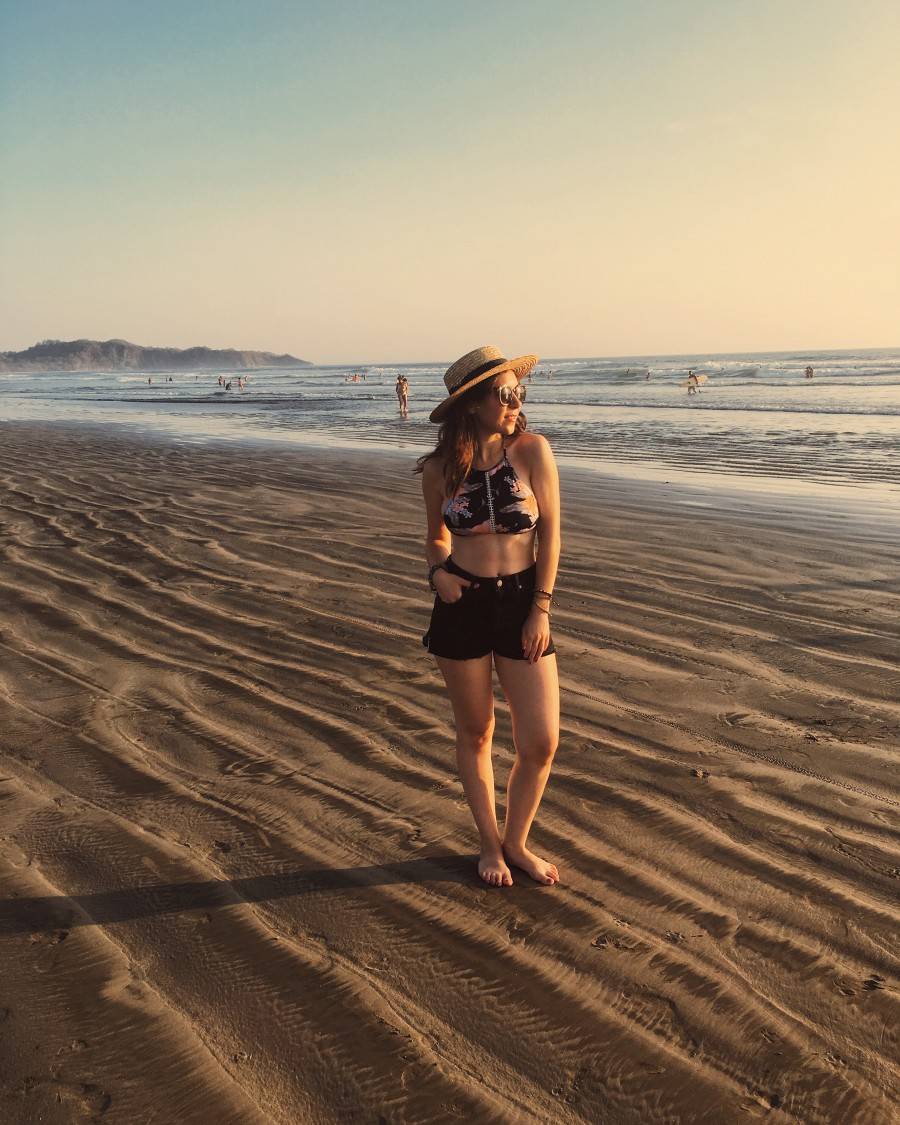 Happy Sunday from Costa Rica! My retreat is over and I'm headed to Tamarindo Beach today with my new friends to reflect on the retreat and relax before heading back to LA. It's been such great weather here in Nosara and hoping that Tamarindo will be the same. Looking forward to get my surf on!
I'm a big fan of wearing bikini tops with jean shorts, hippie jewelry, comfy sandals and a cute hat when I'm on vacation. I think high neck bikini tops ones are even better since they are more sporty and comfortable. If it gets chilly later on, just add a cute kimono! Who says bikini tops can't be worn as tops when you're near the beach? 🙂
Here are some of my favorite high-neck bikini tops that I have my eyes on, including the floral one that I'm wearing in this photo – I'm obsessed with it and wear it almost every day here in Costa Rica! It's from RHYTHM and I already ordered the same model in a different print/color.
1. RHYTHM – The one that I'm wearing in the photo, BOTTOMS FOR THIS TOP HERE!
3. RIP CURL
4. PILYQ
5. NORDSTROM BP. – Only $34!
6. RED CARTER
7. SEAFOLLY
8. LULI FAMA
10. RHYTHM, BOTTOMS FOR THIS TOP HERE!
Have a great Sunday!
nihan