Every girl needs a black rider jacket, a pair of blue jeans and black boots for those days that you want to look effortlessly chic. Or when you actually don't have time to get ready and just need to run out the door. You don't need to spend a lot of money on those pieces. Most of my wardrobe is from H&M and Forever 21 and trust me looking chic and trendy doesn't necessarily mean wearing expensive clothes. It's about putting pieces together and finding your own style.
I like how I mixed different textures in this look. Lace, jeans and leather complement each other nicely. If you haven't noticed, I am in love with these H&M platform boots. They are so comfortable compared to high heels and they look badass. The best pair of boots I have found in a long time and I scored them for only $25!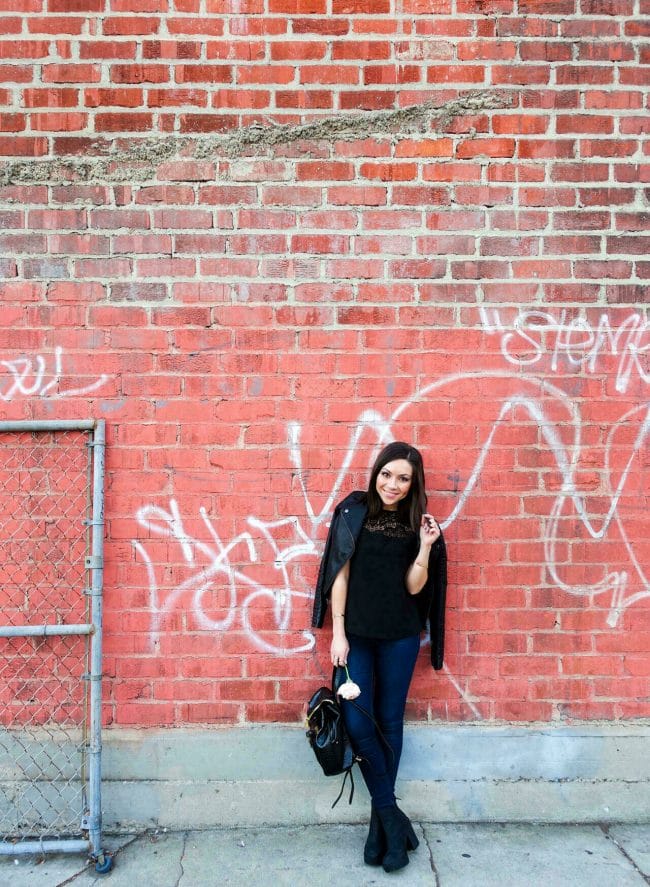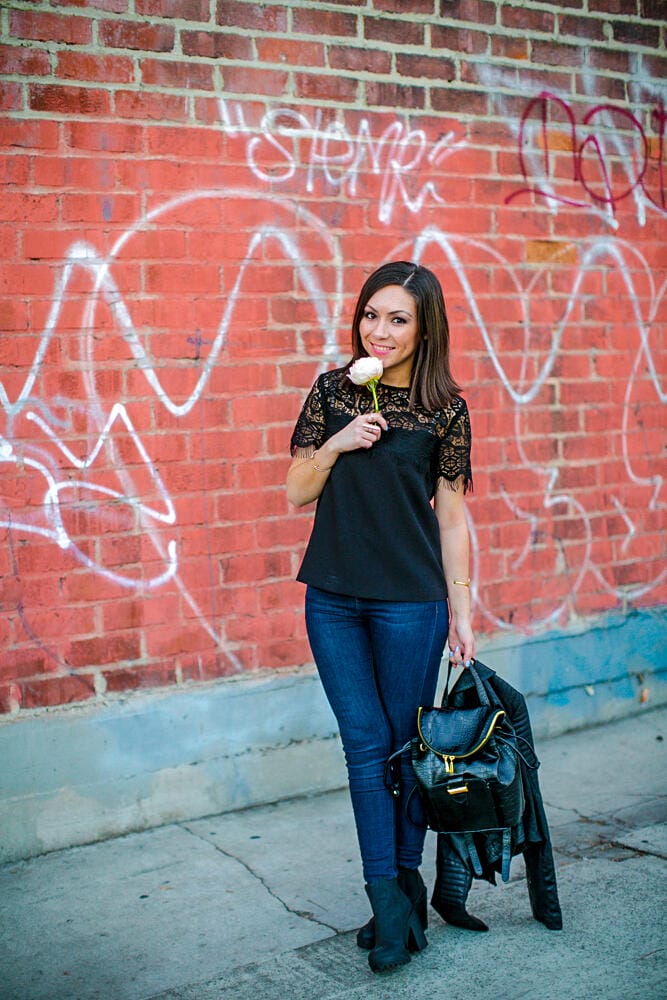 DTLA is perfect for taking outfit photos. So many great urban backgrounds. Snapped these photos when I attended the Snap Workshop at the Darling Magazine Headquarters a couple of weeks ago.
Topshop Lace Top sold out – similar HERE
H&M Boots sold out – similar HERE
Topshop Biker Jacket 2 seasons ago – similar HERE
'All Black in DTLA' Photos by: Amanda Rynda Photography