As a style, beauty and travel blogger, I love shooting on locations like fancy hotel rooms and unique streets in whichever city I'm visiting. Regardless of where I'm shooting, I always carry a haircare kit with me. I have more confidence when I know I'm looking my best and it definitely reflects in the photos. I have pretty thick, coarse and long hair so in between my shoots, flights, meetings, and work, my hair loses its vibrancy and needs extra care.

 And on top of being distressed, I also use a lot of heat on my hair (especially when styling it for photoshoots), so I rely on the brand Moroccanoil and their Repair Collection to protect my hair from heat and environmental damage.
When I travel, the weather change is always hard on my hair so I need something to keep it healthy and moisturized. I love that the Moroccanoil Moisture Repair Shampoo and Conditioner are infused with proteins like keratin which helps hair to remain strong and fight breakage while moisturizing and nourishing with other nutrients like antioxidant-rich argan oil, avocado oils, fatty acids, and Cocamide MEA. All Moroccanoil products are color-safe and sulfate, phosphate and paraben free, which is a huge plus. If you're a hair product junkie like me, you'll know it's tough to find products without these chemicals.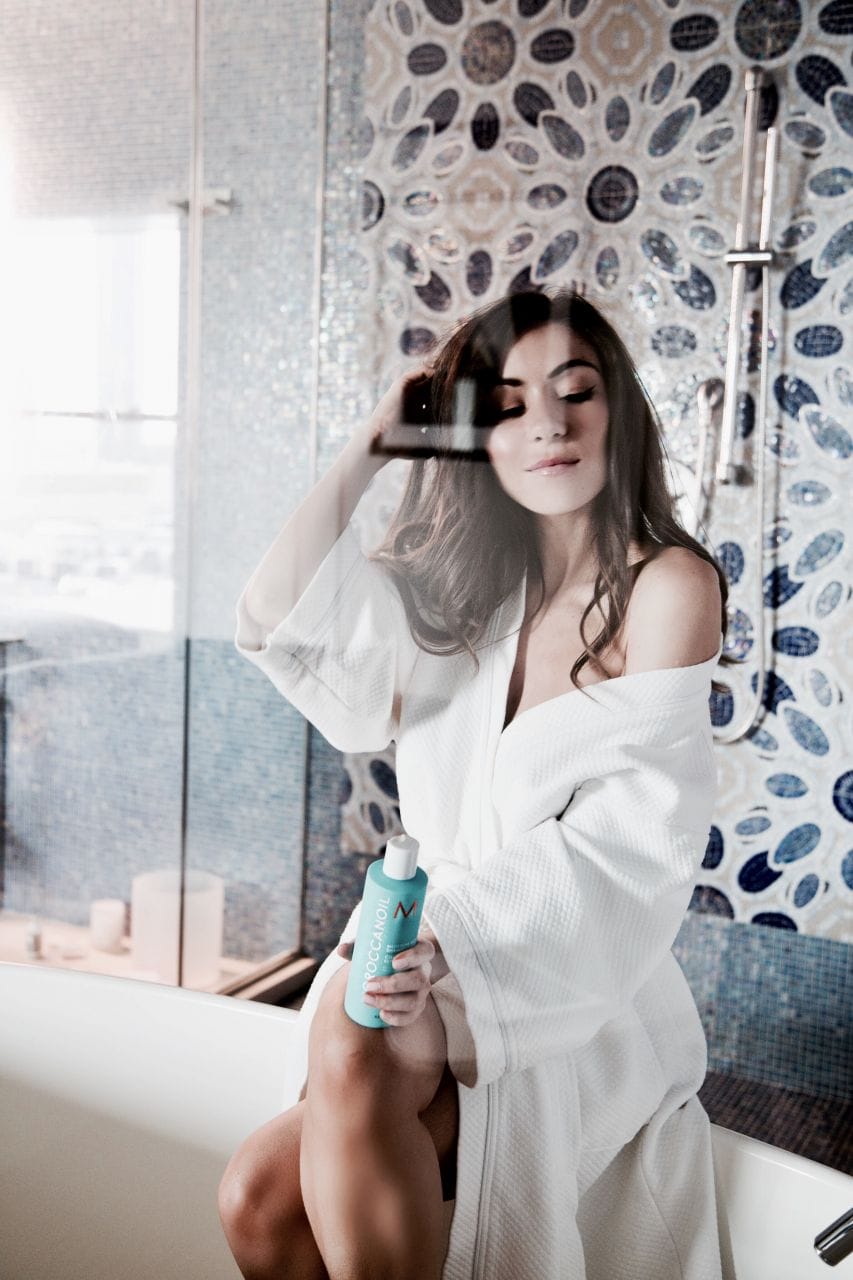 HOW I PREP MY HAIR FOR PHOTOSHOOTS
The night before the shoot: I wash my hair with Moroccanoil Moisture Repair Shampoo, apply the Restorative Hair Mask, leave it on for 5-7 minutes, then rinse and finish with the conditioner. While my hair is still damp, I use a little bit of the Moroccanoil Treatment to smooth and nourish my hair. The oilier the hair, the easier it is to style it, and that's why I prefer to wash it the night before.
The day of the shoot: I don't style my hair until 1-2 hrs before the shoot, and I always make sure to use the Perfect Defense Spray before using heat on my hair. I also use this product to touch up a couple of times during the shoot, because why not?! It gives the perfect tousled effect! After I use heat to style it, I use the Mending Infusion which not only tames frizz, but also makes my brittle ends look like I just got a haircut. It's been way too long since I've had a haircut but thanks to this product, no one can see my split ends! If I want to change up my hairstyle a little bit, like making my curls more bed-head-chic or putting up a quick ponytail, I use this product again for curl definition and a silky finish. This serum also contains Hydrolyzed Quinoa which is rich in amino acids for hair nourishment and conditioning. Yay for more quinoa in my life 🙂 For a sleeker style or for right after straightening my hair, I use the Moroccanoil Treatment again all over my hair.

If I'm shooting outside, I love having my hair kit with me which includes Moroccanoil Perfect Defense, Mending Infusion, Moroccanoil Treatment, some styling tools and accessories for a quick and easy refresh.
If you guys are following me on Instagram, then you'll know that I'm currently at my parent's beach house in the south of Turkey and I've been going in the sea almost every day. I'm so glad I brought the hair mask from this collection with me on this trip because my hair has been super distressed from spending some time in Istanbul during Fashion Week. It was super hot there and the hustle and bustle of the city life have definitely shown its effects on my hair. I've been applying this hair mask to my hair right after I get out of the water and I leave it on while I hang out on the beach. My hair feels silky smooth after I go home and wash it. Confession: I don't even wash it some days and just leave the mask on my hair for 1-2 days. I've also used this mask during long flights in the past and I definitely recommend including it in your carry on! 

I love getting creative with my beauty products and would love to hear how you do the same!
 Share how you are living fearlessly and tag @Moroccanoil #FearlessBeauty on social media
for a chance to win this amazing collection – valued at over $400!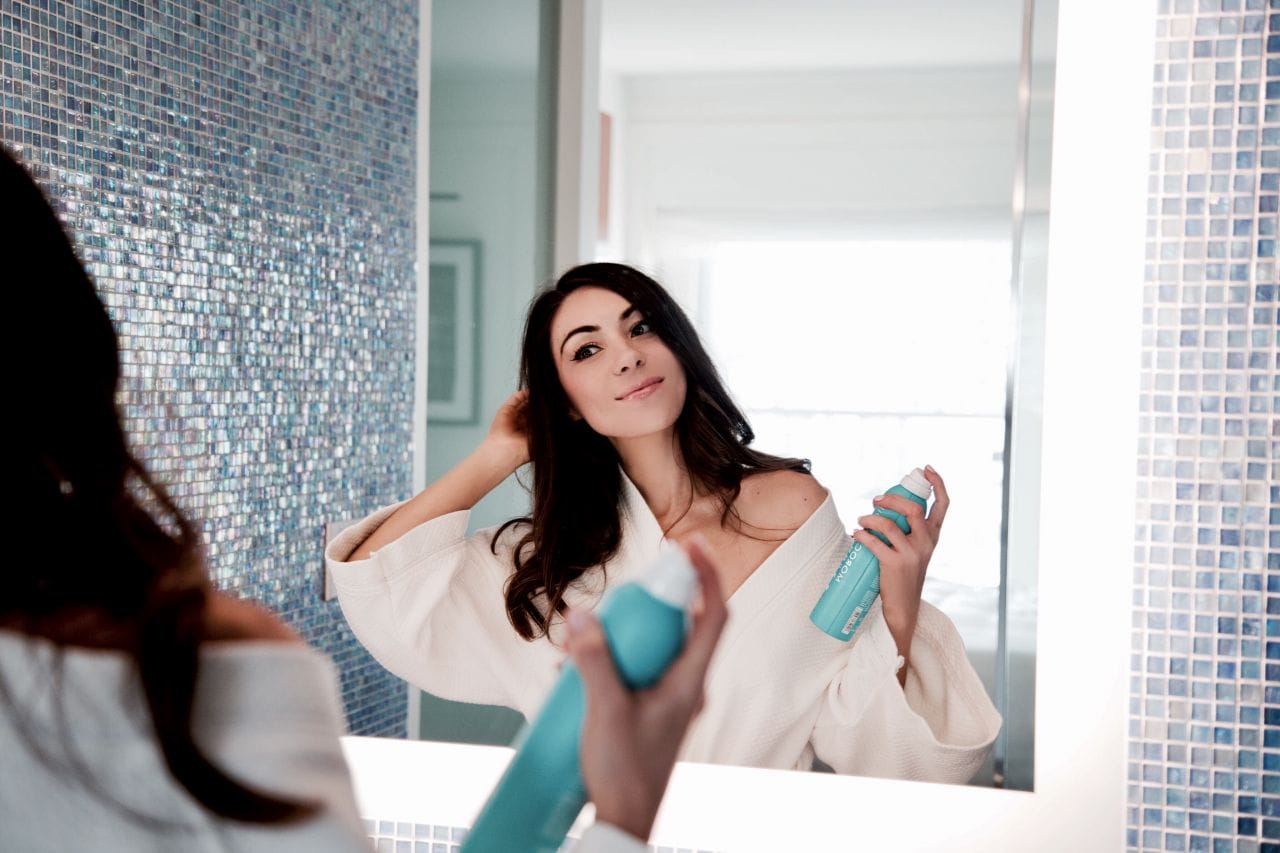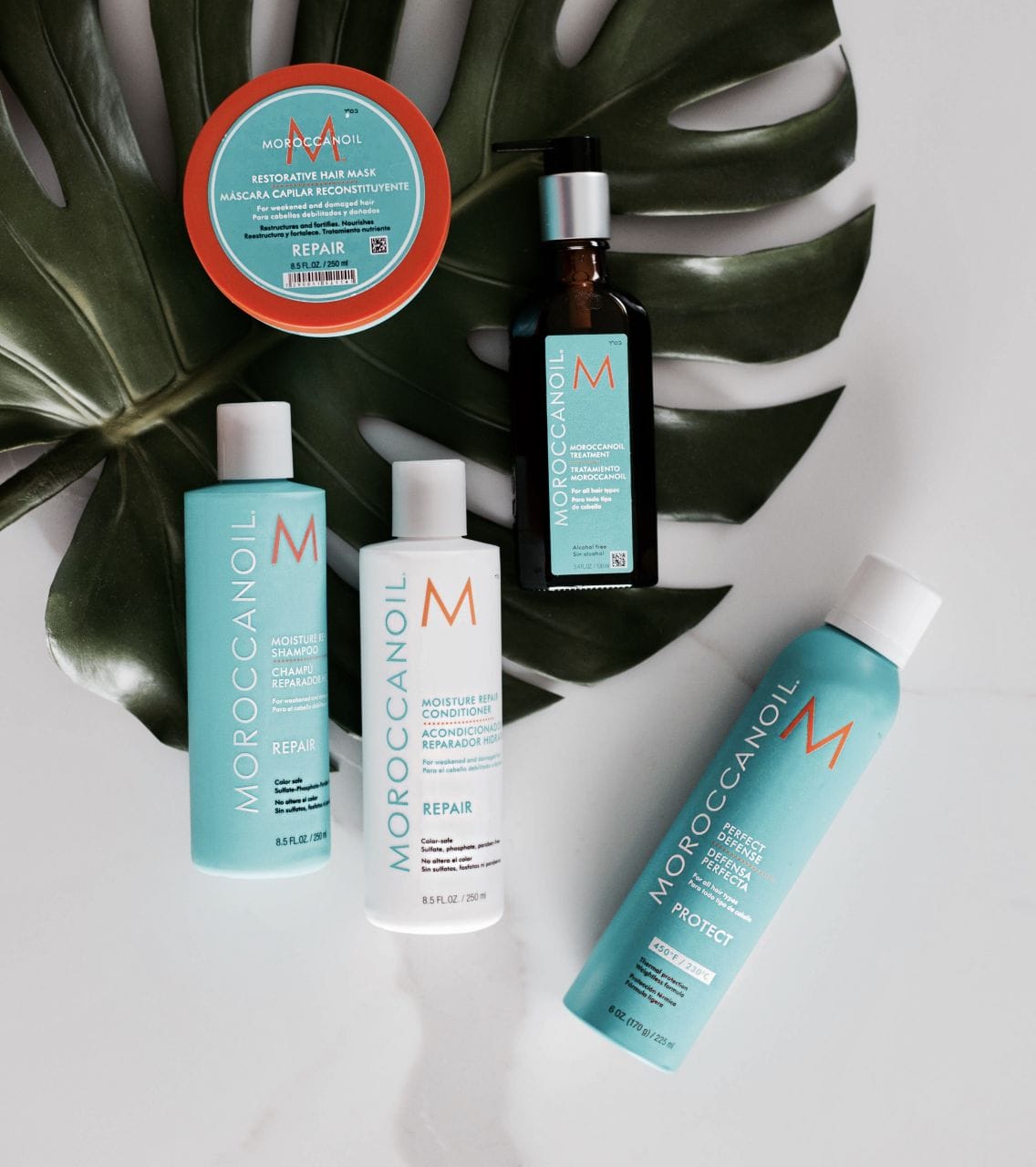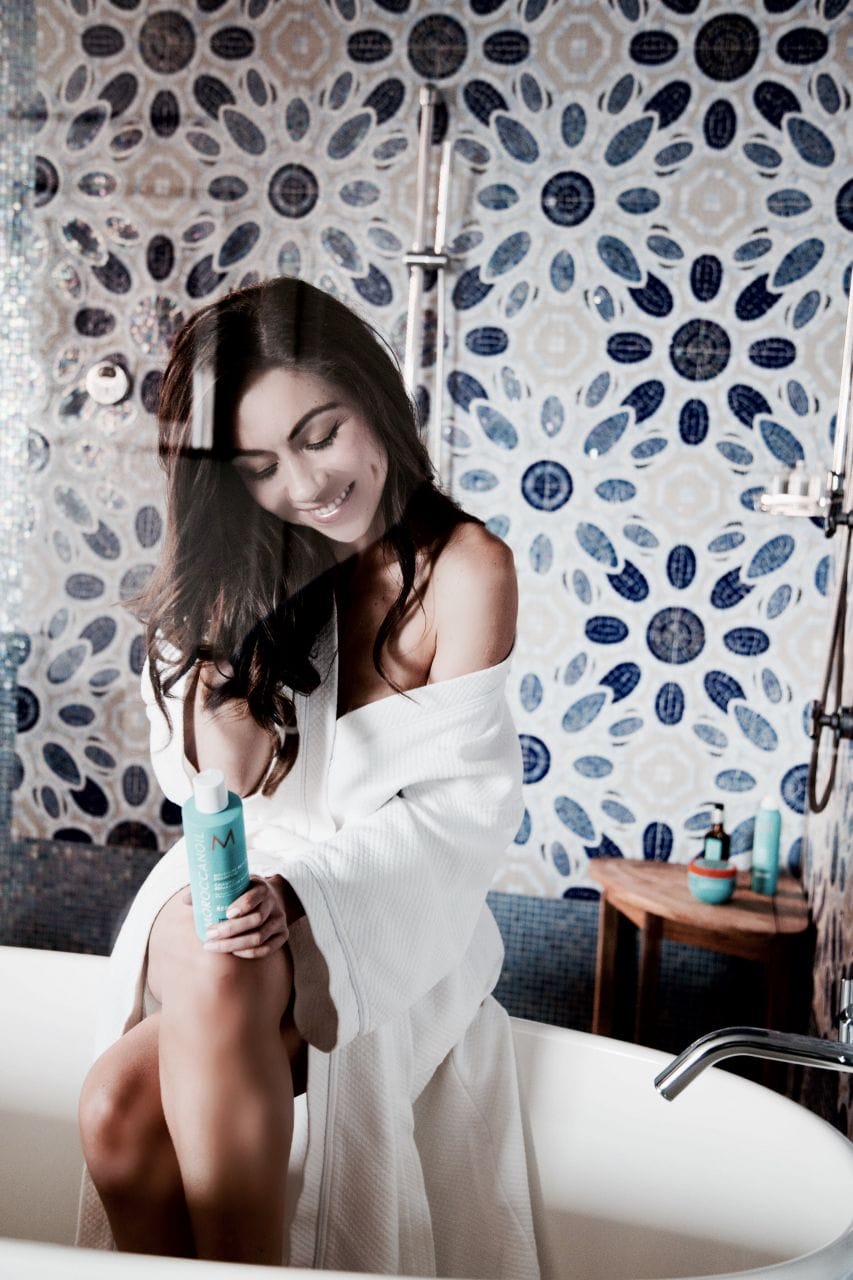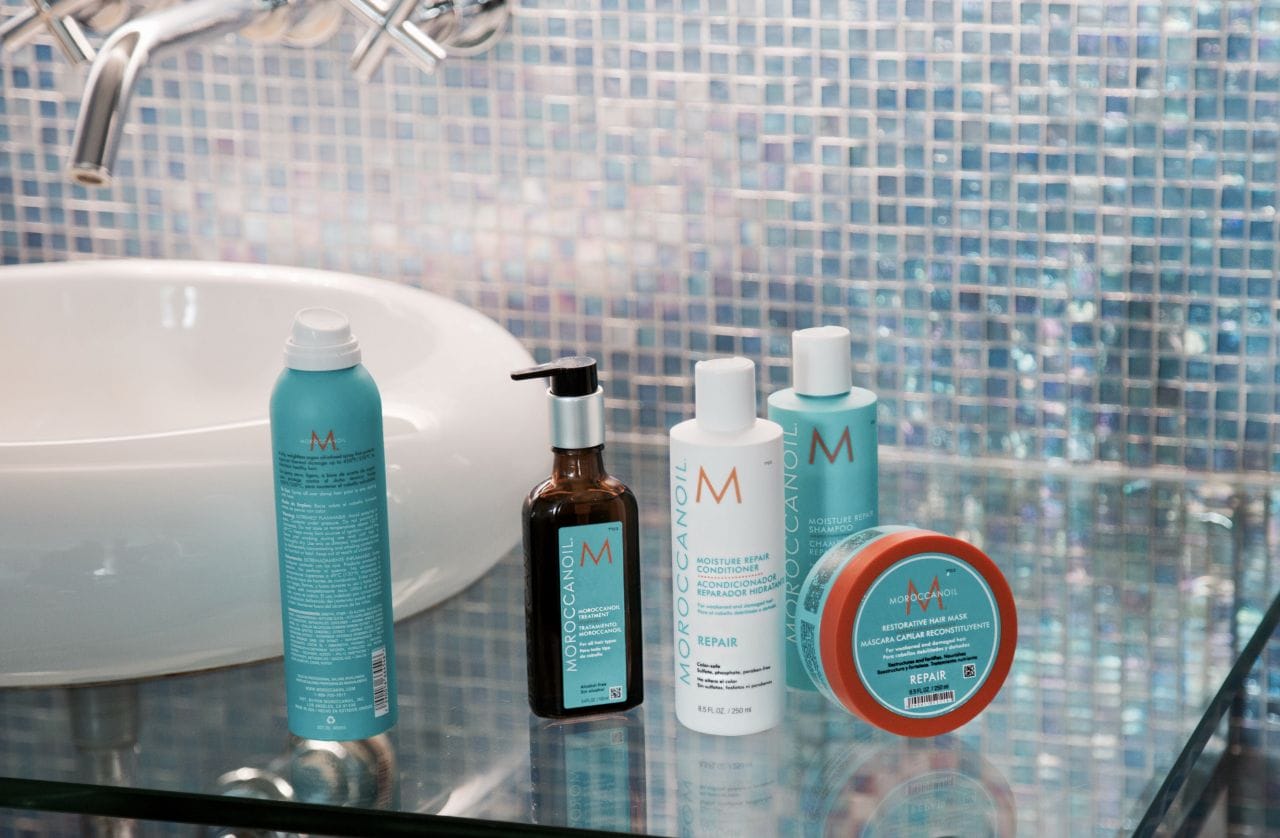 Photos by: Boudoir Babes Photography
Location: Andaz San Diego