After seven years of wanting to stay at Korakia Pensione, I finally made it happen! Since I first heard about it in 2015, I have stopped by a few times — once for a Coachella event and once to take a peek — which proves it's been a manifestation journey in the works. 🙂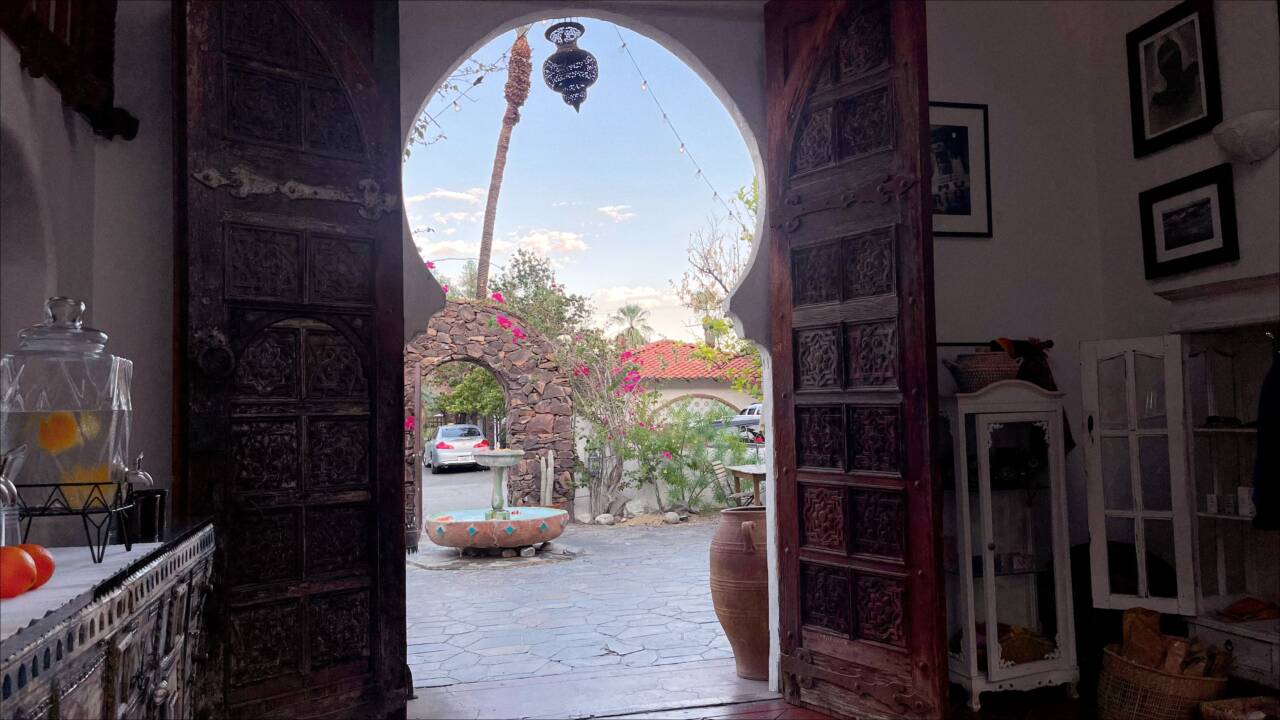 DECOR:
It is one of the most boho and romantic boutique hotels I've ever stayed at. Or should I say, the sexiest? * wink. Korakia was named one of the sexiest hotels in America by The New York Times and I cannot agree more.
The Mediterranean and Moroccan concepts of this property are well-known in the hotel/design communities and very popular on Instagram. (I'll bet you've seen someone staying at Korakia on IG). The property has an abundance of stunning, photo-ready corners. It has also been featured in publications such as Architectural Digest, HIP Hotels, Condé Nast Traveler, Vogue, Elle and Marie-Claire, among others.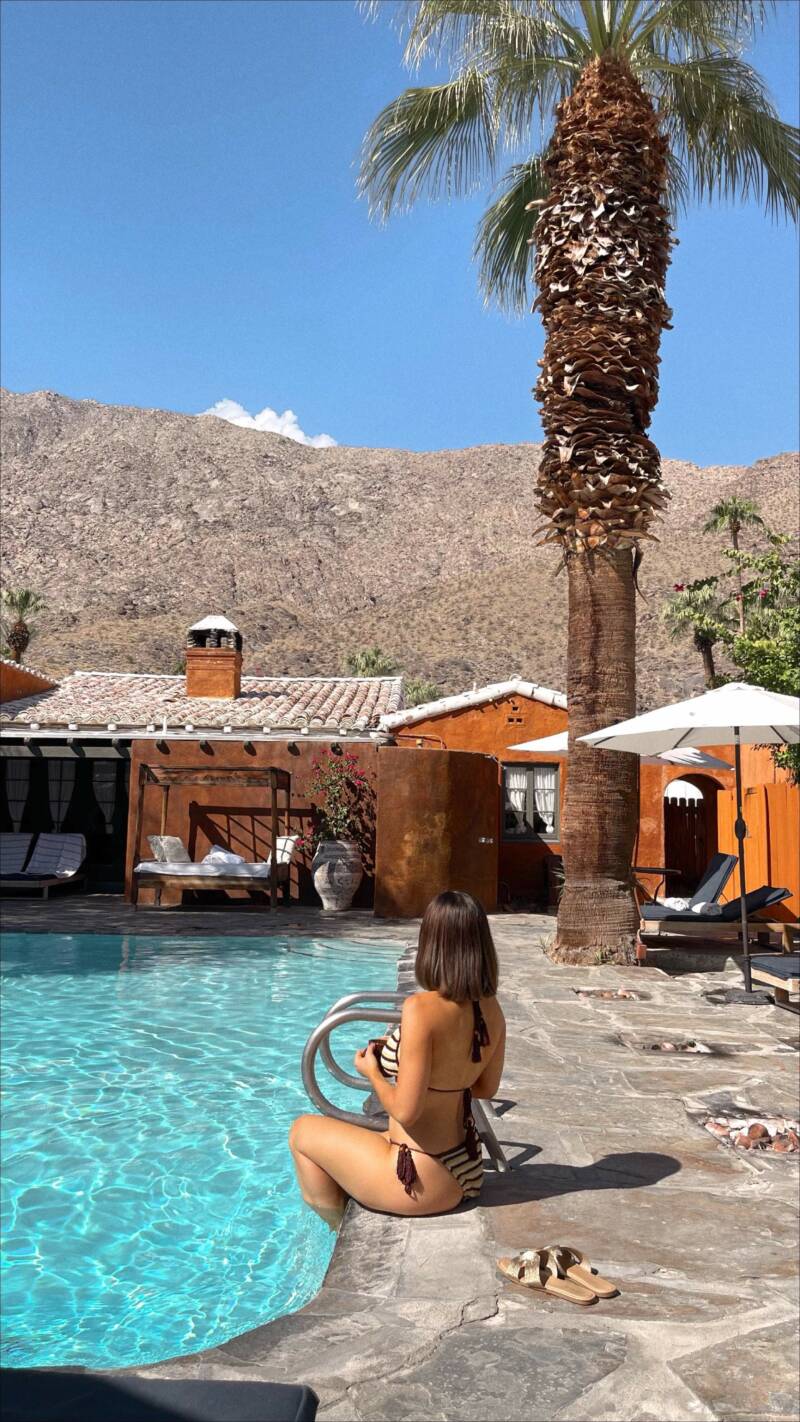 VIBES:
The quiet, intimate, serene and peaceful vibes of Korakia make it a must-stay in Palm Springs, especially if you're into peaceful vibes like I am. Strolling in the lush garden, meditating amongst the olive trees, citrus blossoms and bougainvillea, and admiring the gorgeous Moroccan fountain makes you feel like you're in an otherworldly magical world.
Another feature I loved was the stone waterfall spread across the courtyard — especially after dark, when lanterns, fire pits, and hundreds of glowing candles surround the property. The sexy vibes get amplified, and the place looks like something straight out of a romantic movie.
ROOMS:
Each room at Korakia is different. Compared to the suites, the rooms are smaller and more affordable. We stayed at the Sahara Room, which was small for two people but charming. Lovely Jackie, one of the employees, was kind enough to show us the Orchard House room. And let me tell you, it is breathtaking! It's a beautiful suite — a rare 1918 California adobe — with antique decor pieces and cozy vibes. Perfect for a honeymoon or to celebrate a special day with friends.
FOOD and DRINKS:
You'll wake up to coffee delivered in front of your door every morning, with handwritten notes included. So sweet and thoughtful.
Bonus points for complimentary breakfast, served in the Moroccan courtyard. The menu changes daily and is perfect for health-conscious guests like me. They do have menus to order food and drinks from Eight4Nine — one of my favorite restaurants in Palm Springs.
Enjoying my breakfast with the fountain view, sipping my Moroccan mint tea by the pool (served in the lobby every afternoon), and snacking on popcorn while watching classic movies in the courtyard, were some of the best memories from my stay.
WILL I STAY AGAIN?: 100%
See my Instagram posts From this property HERE, HERE, HERE, AND HERE.
If you end up staying at Korakia, please send me a DM and let me know how your stay was. 🙂
xoxo
Nihan