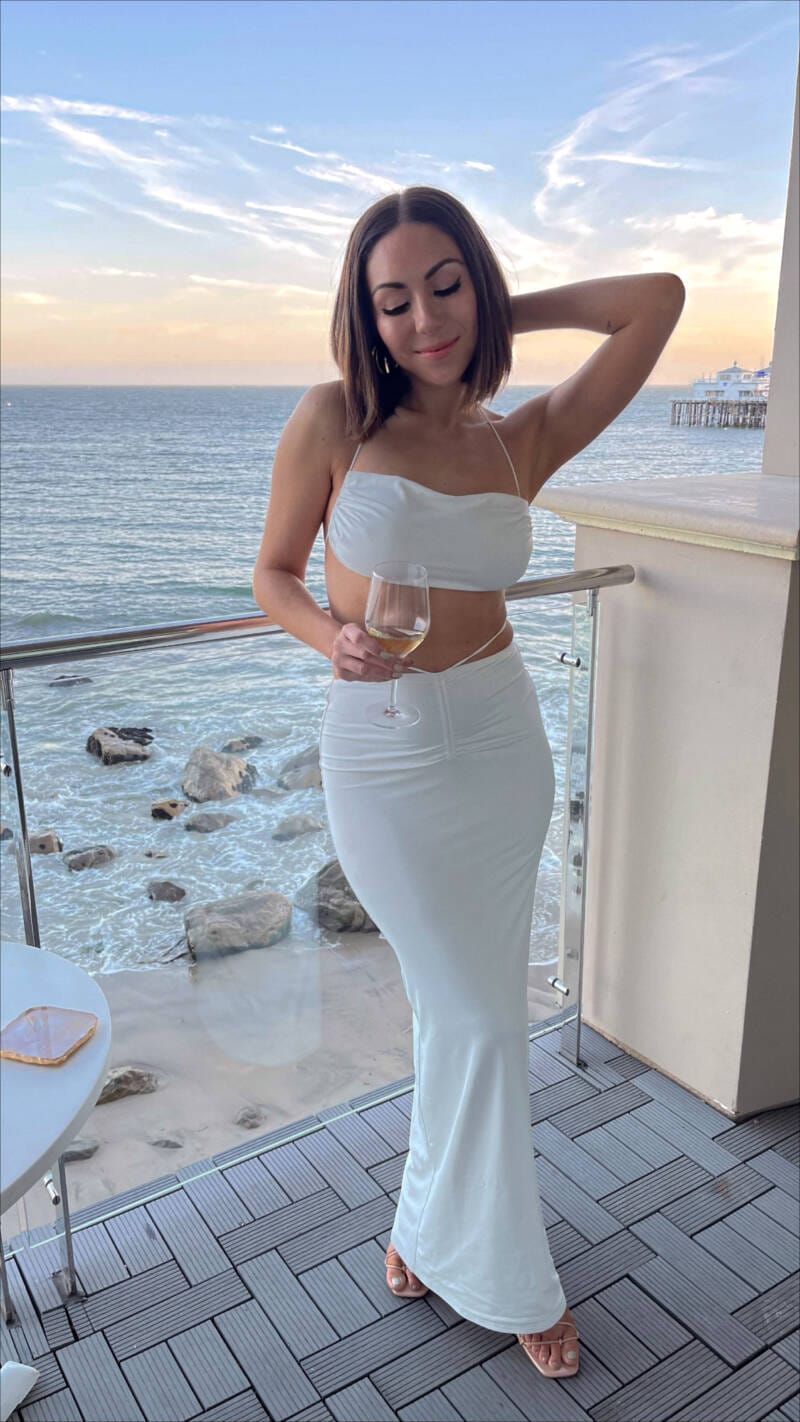 The beach where this hotel is situated is named Billionaire's Beach, but you don't need to be a billionaire to stay here.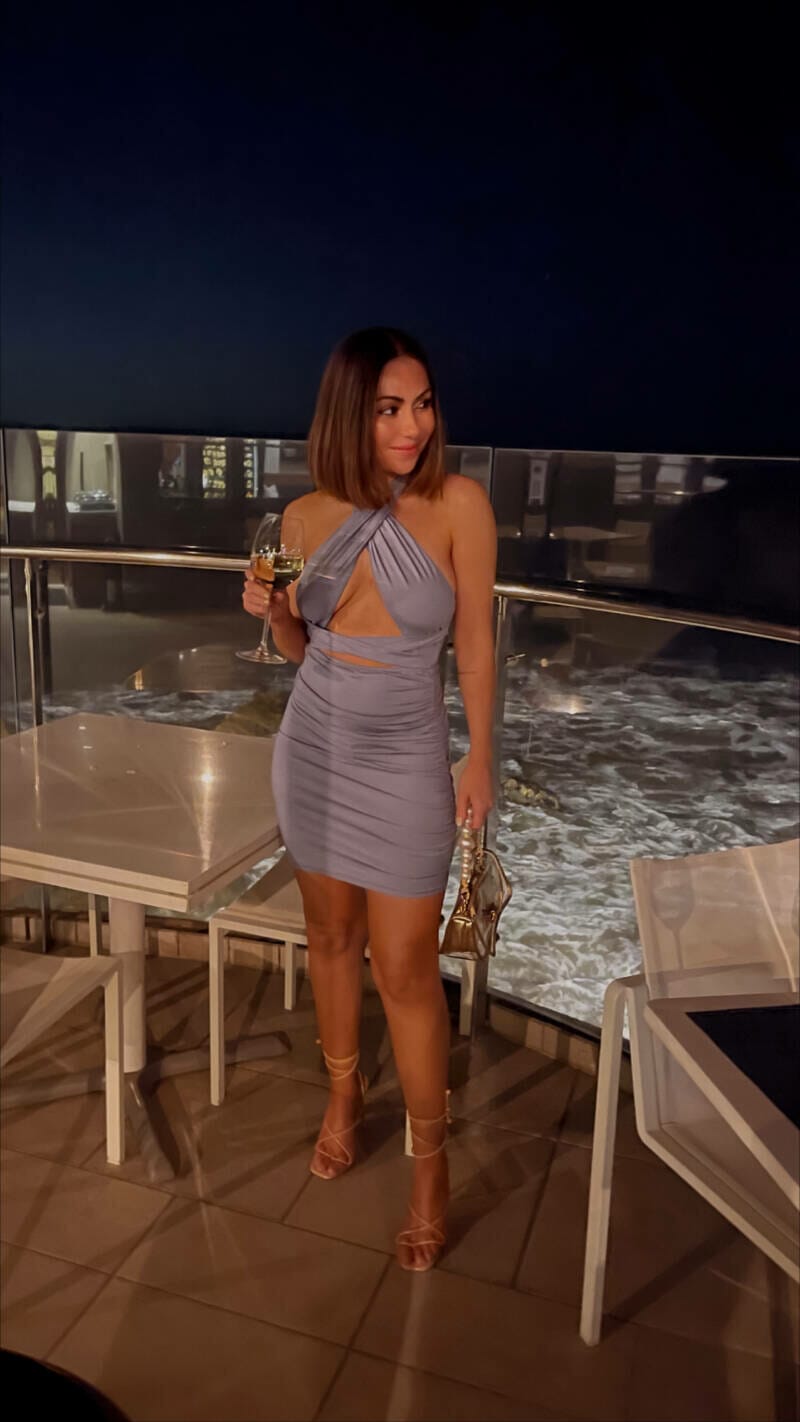 Malibu Beach Inn has been on my bucket list for years (as most hotels I feature on this blog), and staying here has been a serene experience. Nothing beats waking up to the soothing ocean soundtrack and seeing the ocean from your bed. By simply opening your balcony door, you are be surrounded by nature, which means you can spend time in nature without leaving your room. Isn't that incredible?
We stayed in a King Premier Oceanfront room for two nights, and our room had nothing less than what I expected of it. Slow mornings spent on the balcony included overlooking the ocean, journaling, meditating and enjoying my morning (and afternoon) coffees are memories I will cherish forever. Soaking in the beautiful views and watching the wildlife included. I'm manifesting another stay soon so I can refresh my memories.
When I stay in a beautiful hotel, I usually do not leave the property unless I need to. Particularly if it is a luxury boutique hotel located in Carbon Beach a.k.a Billionaire beach, and has enviable views over the Pacific Ocean, I am determined not to go. The only time we left the property was to grab lunch at Malibu Pier, which is one of my favorite cafes/restaurants — and less than a 5 minute walk from the hotel, and to walk my dog.
Being able to view wildlife from our room was such a sweet surprise! I used the binoculars (provided in our room) to get a closer look and I filmed a million videos of sunbathing pelicans, seagulls, terns and plovers. There was one specific crazy bird doing fast dives in the ocean, like every 5 minutes. You got any idea what I'm talking about?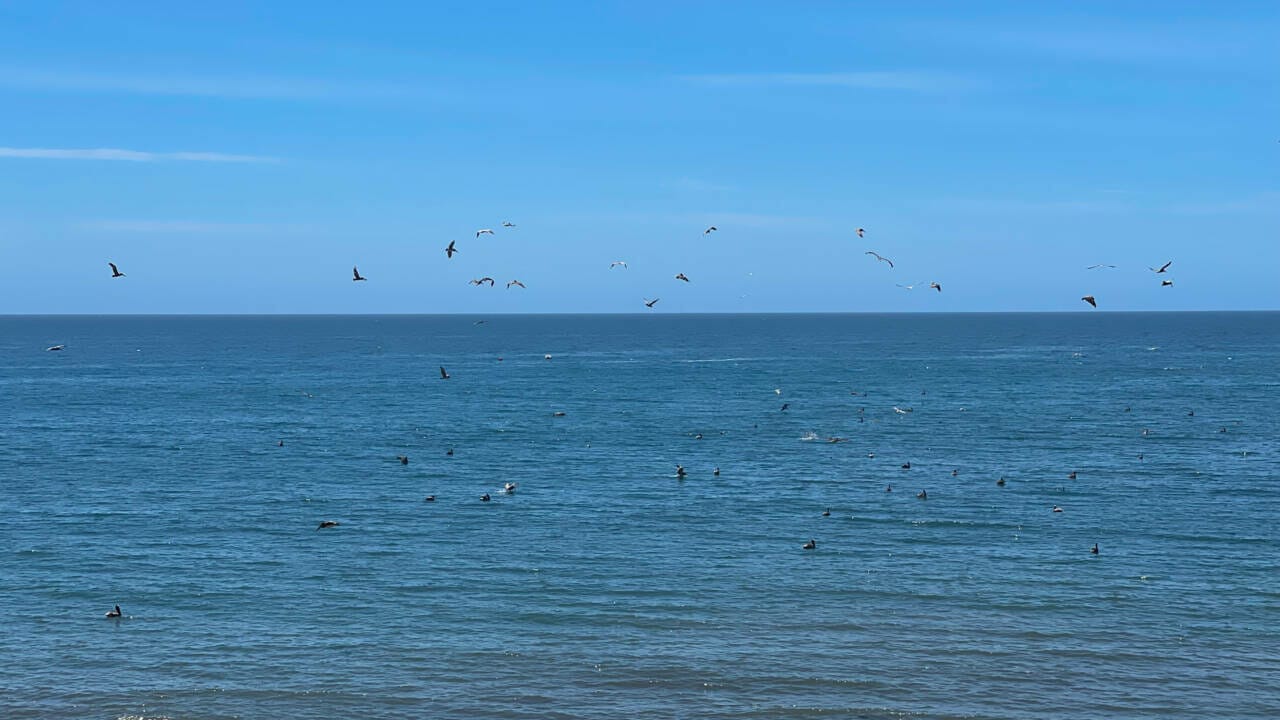 Back to talking about the features of our room:
I'd describe the décor as minimalist coastal with a touch of Scandinavian coolness, contemporary with lots of soothing energy. The warm earth tones, blues and grays of the fabrics/furniture matched the ocean and nature backdrop perfectly. I tried match my outfits to this theme. 🙂
Our bed was luxurious and extremely comfortable – one of the most amazing beds I've ever slept in. It was literally a dream. Me and my friend both slept like babies with the balcony door open — the ocean sounds acting as our guided meditation.
The beautiful, spacious glass shower made showering feel like a bougie spa experience; it was so easy to get used to! I could have easily showered there 10 times a day, and still not be over it. 🙂 TOTO toilets with heated seats are something I've known since my trips to Japan. It's a luxurious touch that adds to the upscale experience, although the motion sensor toilet lid spookily rises as you set foot in the bathroom. It could get a little awkward if you use the bathroom at night like I do. I could have asked if there was an option to turn it off while keeping it warm, but it wasn't a big deal.
The AMAZING bath products are still on my mind. Eucalyptus is one of my all-time favorite scents and the body lotion and bath products TRULY IMPRESSED ME! I'm not exaggerating. I'm not shy about asking for extras (I used them all up quickly anyway) and even brought home a few bottles. Whenever I use their lotion, I remember the hotel. This is brilliant marketing in my opinion, since most boutique hotels use products by popular brands like Aesop, Galin & Moetz, and so on. I did some research on the brand that makes these products, it's U.K. based brand, Bamford. I want to order more of their products.
The Nespresso machine in our room was definitely used a lot! I have the same machine at home so I appreciate when hotels are generous with their coffee offering. I've noticed recently that some hotels don't even offer coffee machines or kettles in their rooms, which I find annoying. Don't be shy to call the lobby/housekeeping and ask for it!
Other noteworthy amenities in our room were:
The full-length mirror which is an underrated inclusion for content creators like myself.

The gas fireplace which helps set the mood for a romantic night,

The desk area that also makes a perfect makeup vanity,

The sofa/table area that has been transformed into our dining and movie scene. The room was so comfy that on the second night of our stay, we decided to stay in, ordered food and rented a movie, Casino Royale to be specific.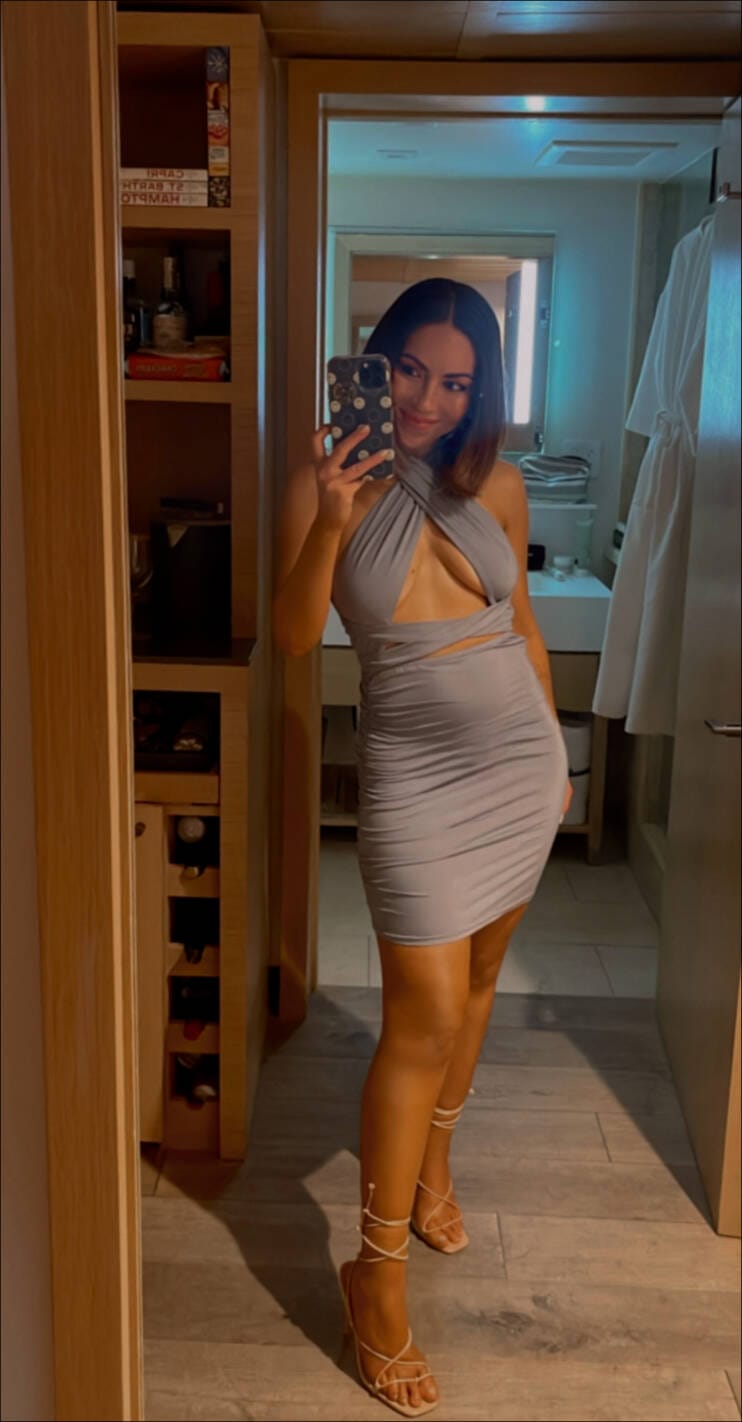 The hotel's beachfront restaurant (Carbon Beach Club) absolutely meets the high standard that the entire hotel sets, it does not disappoint. It's on an elevated deck above the beach, so all the tables inside and outside have ocean views. It's safe to say the vibes are immaculate. They're known for their rich wine selection and having Top Chef France finalist David Fricaud as the executive chef. The bar manager and award-winning mixologist Josh Curtis is a friendly face I'll catch up with next time I visit.
The food, ambiance and feeling of the ocean breeze was the best way to treat yourself. For dinner, we ordered white wine, paella, and french fries. All amazing. I usually take pictures of my meals in restaurants, but I can't find a picture of that dinner for some reason, we must have been starving. 🙂 I have a video of it, which you can see in my hotel reel. For lunch the next day, we ordered frittata and champagne. I will definitely and frequently be visiting the restaurant and manifest my Malibu resident status.
Everyone from the parking/valet team, the restaurant team, to the housekeepers were all super friendly and friendly. We were offered complimentary water bottles throughout our stay and Chocolate Truffles from Luxury Chocolates Vosges, which were so good!
It's a small property, which is expected from a boutique hotel: there are 47 rooms. I've read a few other magazine reviews that mentioned that the hotel and rooms were too small, lacked a swimming pool and gym, but I honestly don't think I'd go workout in a gym while staying at a property like this one. I'd rather have wine, enjoy the views and sounds of the ocean. Maybe it's my inner European. 🙂
LOCATION: A 2-4 hour drive from/to San Diego depending on traffic, a 20-minute drive from downtown Santa Monica and 20 minutes from LAX airport.
WIFI: Amazing, no issues.
OVERALL: Definitely in my top 10 hotels ever for hospitality and overall ambiance. The awards they received like North America's Leading Boutique Hotel 2021, California's Leading Boutique Hotel 2021, and Condé Nast Traveler's 2020 Readers' Choice Award #1 Hotel in Southern California don't surprise me at all. Well deserved.
MEMORIES I TOOK WITH ME FROM MALIBU BEACH INN:
Ocean sounds, smells and breeze you can experience from anywhere on the property.

Enjoying my coffee and wine on our amazing balcony, admiring the pristine shoreline and the ocean, crashing waves and gazing out over the Malibu pier.

The coziest terry slippers with smiley faces on them, (yes, they were complementary and yes, I will be keeping them forever :).

The bath products by Bamford that I'm obsessed with after this stay.
Have I convinced you yet to plan a staycation in Malibu?
xoxo
Nihan